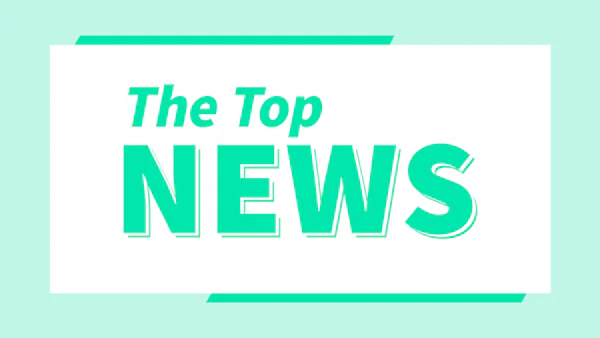 Happy New Year everyone! What should you take away from the news at the beginning of the year? In this episode, we're going to discover: the excellent growth of the global advertising market, the new changes in cybersecurity and AI regulation in 2022, the new trend of HR, how metaverse can change the way we do accounting, and more.
Let's get right into it now!
#Marketing
📈 The Global Advertising Market is expected to grow over $80 000 million during 2021-2025
According to the Report Linker, the global advertising market tends to have excellent growth in this new year 2022 and continues to grow quickly until 2025. This growth will have an impact on users' experience in advertising and the way companies do advertising.
#IT
💻 Cybersecurity in 2022: Technical advances, healthcare cybersecurity
According to the study of Manoj Srivastava, a cybersecurity expert at Kaseya, 2022 will be a year that we take care more about our healthcare cybersecurity. Nearly a third of hospitals and health systems are planning to implement biometrics, digital forensics, and more. Furthermore, companies will also care about password-less-authentication, zero trust, and blockchain technology.
🤖 A massive change in AI regulation in 2022
According to Fast Company, the US continues to push for voluntary standards to alleviate the risk of AI, AI export will be much controlled, etc. That's some of the things mentioned in the new AI regulation around the world. Find out more about AI regulation in 2022 by reading this article.
#Accounting
📌 The accounting methods will be changed in 2022
Internal Revenue Service (IRS) has provided new guidance to help the company be ready for the new change in accounting methods in 2022, especially for small businesses. This change will affect the way the company record their revenue and pay tax.
🌐 Metaverse will change the way we do accounting
Metaverse, the fictional world created by Facebook, has announced that they can change the way we do accounting and more. How can they do that? Discover all the secrets by reading this article.
#HR
💰 CFOs plan to pay a lot more for workers in 2022
According to the new survey of Deloitte, CFOs decided to increase the wage for their workers in 2022. CFOs also increased the level of their expectations for capital spending, domestic wages and salaries, and domestic hiring over the years.
🔎 HR trends predictions in 2022 that you don't want to miss
The new year always gives us lots of changes and human resources is not an exception. Four-day workweek, mental health and wellness, generational differences in the workplace, and more. Here are the new trends of HR in 2022!