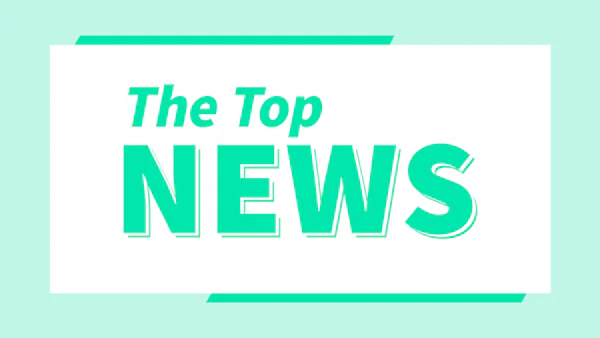 Just In! The top news of the web - Week 4
What should you take away from the news this week? In this episode, we're going to discover: the video format trend, report of Pinterest on spending habits of gen Z, wifi HaLow, new UK accounting regulations in 2022, and many more.
Let's get right into it now!
#Marketing
📈 Marketing's ROI returns reached their 2005 records
The latest report of econometrics firm Magic Numbers shows us the new marketing's ROI returns have reached their 2005 records. Furthermore, according to the report, online advertising is the principal success factor behind this amazing increase.
🙋 Pinterest: Gen-Z is interested in new products more than any generation
According to the new report of Pinterest, 80% of new products are bought by gen Z in the past 12 months. 30 000 new products will be used every day. This result shows that gen Z has different spending habits and brands should pay more attention to it.
#IT
🌐 Wi-Fi HaLow is expected to become the next IoT enabler
With the low power consumption and long-range wireless connectivity, Wi-Fi HaLow is expected to be used in IoT applications. In fact, Wi-Fi HaLow can go through walls and operate on wearable devices. It will be used also in smart cities, education systems, etc. in the future.
🔧 The UK wants to develop more in technology repair by Big Repair Project
From fancy technologies to smartphones, it's really hard to fix it when it broke. But now technology experts in the UK have developed a new project called Big Repair Project to help companies repair their IT tools and reduce electronic waste.
#HR
💻 HR technology budget continues to increase triples
According to the 2021-2022 HR Systems Survey by Sapient Insights Research Group, HR tech spending increased 57% in 2021 and continues to increase remarkably in 2022. HR technology is now an essential part of many companies, not only large companies but also small businesses.
#Accounting
💰 UK Accounting will focus on cash management and credit control in 2022
Credit control and collections, cost control and accounts payable, cash flow reporting and forecasting, funding options, insolvency decisions, etc. will be the topic that accounting will focus on in the UK in 2022. Discover all the details by reading the article!
🏦 Companies have to pay overhaul fees in 2022
According to SA, companies will have to pay overhaul fees in 2022. This politic will help companies to focus more on high-value clients, automate their processes and play a long game in their accounting process.