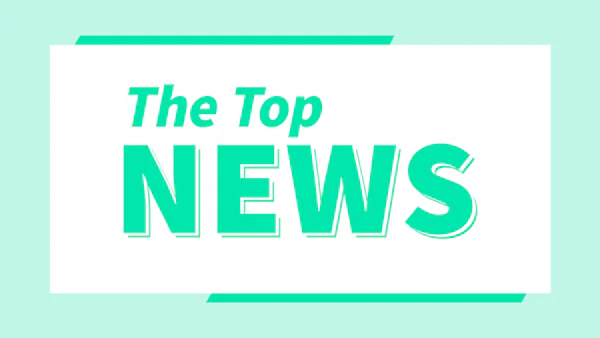 What should you take away from the news this week? In this episode, we're going to discover: the future 6G networks, recruit tech platform - the game-changer in the hiring process, HR technology virtual conference, new challenges for UK brands for third-party cookie phaseout, and many more.
Let's get right into it now!
#Marketing
📊 Big swings in UK digital ad spending by industry, but retail pulls ahead
In 2020, digital ad spending increased 8.0% and will continue to grow 16.8% this year to £19.23 billion, making the UK the leader for digital ad spending in Europe. Furthermore, among other industries, retail leads UK digital advertising spending despite the pandemic.
#IT
🌐 5G Advanced to act as stepping stone for future 6G networks
Research surrounding 6G communications networks is still in the early stages, where engineers from industry and academia are assessing what the vision and targets for this future technology might be. What speeds should be reached? Will future networks integrate artificial intelligence? What kind of frequencies will be used? Everything is still on the table.
🍪 UK brands unprepared for third-party cookie phaseout
With new privacy updates from Apple and Google this year, UK marketers are facing new challenges for third-party cookie phaseout. But new challenges will go along with new opportunities, such as the growth of digital channels or customer relationship development.
#HR
💻 Recruit's tech platforms are reimagining the hiring process
The latest trend of 2022 is the automation of recruitment processes. In recent years, we have heard a lot about digitalization. Companies are implementing new tools such as technology platforms that automate many recruitment tasks.
🗓 Defining & Driving a Culture of Purpose: HR Technology Conference & Exposition® Virtual Returns This March
Organized by HR Tech, the industry's leading event for more than 20 years, the HR Technology Conference & Exposition® will be held in its popular virtual format from March 1-4, 2022. Discover all the event information in the article!
📌 HR Tech Takes Center Stage in Addressing Work Challenges
Faced with the increased need for talent and the need to deploy an effective employee retention policy, companies must redouble their initiatives to implement an attractive strategy worthy of the operational challenges they face. Thanks to new technologies, it is now possible to revolutionize recruitment.
#Accounting
📃 VAT: New penalty systems delayed to 2023
The Financial Secretary has announced that the new VAT penalties system will now be introduced from 1 January 2023 instead of 1 April 2022. This is not the only change in the new tax penalty system. Discover all the details in the article!