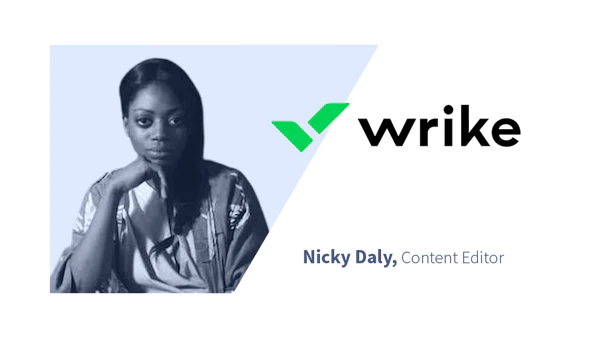 Why do projects fail? A project can go wrong for any number of reasons. Each project, big or small, has moving parts that can either make or break an entire initiative. Usually, it's not one huge catastrophe that derails an otherwise viable project. In many cases, small missteps and naive mistakes can leave teams scrambling to complete a once-promising initiative.
So, what are the top mistakes that project managers make? From resource planning to project scope and risk management, PMs have a great deal to consider when it comes to planning and executing.
In this article, we're revealing five top project killers and how to avoid them from the outset.
1. Poor resource planning destroys project outcomes
Your resources are vital and, for the most part, limited. Strategic resource management is not only crucial for the health of a project, but also the health of an organization. Businesses often compete for resources (people, money, equipment, etc.), so project managers must be strategic in their allocation efforts.
Poor resource planning occurs when PMs fail to see the bigger picture. Here are just a few of the problems that teams can run into with an inefficient resource planning process.
Unbalanced workloads (i.e. one team member is at 95% capacity while another is at 30% as a result of over-allocating that particular employee. This can also lead to burnout and employee turnover)
Unavailable resources (deadlines are impacted if resource availability is not properly considered)
Blown budgets (The cost of overtime hours, outside contractors, and other unforeseen expenses can accrue with a poor resource management process.)
How to improve resource planning:
Find a tool that lets you plan resources with features like Gantt charts, team calendars, dashboards, and more. Much of the time, poor resource management is a symptom of low visibility into workloads, availability, and more.
You can't plan what you can't see, so shine a light on team workloads and bandwidth with a resource-focused project management tool.
2. Not having a risk management plan is a recipe for disaster
As PMI notes, when it comes to risk management plans, just 27% of businesses say they "always" have one in place. All things considered, that's pretty low. Especially when you think about the things in your regular life that often go wrong.
For instance, you may leave earlier than normal if you know you have an important job interview or presentation first thing in the morning. The risk of traffic or transportation delay is too high. Similarly, many people have an emergency fund in case of job loss or illness. They're not expecting or anticipating this type of disruption, but they have a plan to move forward in case it does occur. This is also an example of risk management
The same should apply to project management. Consider Murphy's law and assume whatever can go wrong will go wrong — so plan for it.
How to create a risk management plan:
Assess project risk from the start. Identify project risks and devise a risk response plan. That way, you can minimize any last-minute scrambling and costly changes. In the event that issues arise, there is documented protocol for how the team will pivot and chart a new course.
A project management tool with robust, cloud-based document management can house such documentation, creating a centralized "single source of truth" and a point of reference to return to.
3. Limited project visibility creates chaos
Poor visibility is a project killer that impacts nearly every aspect of an initiative.
Poor project visibility...
Leads to poor resource planning
Confusion around tasks and responsibilities
Prevents PMs from understanding employee productivity
Can cause misalignment with clients
In project management, visibility refers to the accessibility of information. Do members of your team know where to go for vital project resources? Do you, as a PM, have a tool that allows you to see who is working on what and when it will be due?
These may seem like small considerations but low project visibility impacts the flow of information, team member accountability, and can mean that clients are left in the dark when it comes to project status.
How to increase project visibility:
Increase visibility and improve the way you manage all your projects — from the resource and task planning phase to the client feedback phase.
Wrike gives teams an at-a-glance, bird's eye view of workloads and task statuses, as well as real-time updates, so you're always in the loop. Custom, color-coded task updates mean that your team can tailor their statuses for their unique workflows. Plus, external clients can be added to projects in Wrike, which means shortened review cycles (aka no more neverending feedback loops).
4. Scope creep can send your project deadlines spiraling
Scope creep. Those two words alone are enough to strike fear in the heart of any dedicated project manager. That's because, as its name suggests, it can really "creep" up on a team. Scope creep is a phenomenon where the scope of a project slowly changes as a result of client requests, feedback processes, or other factors.
It can occur when the project scope is ill-defined or when project managers are eager to please and agree to changes that were not initially part of the project charter. According to PMI, nearly 50% of projects experience scope creep.
How to avoid scope creep:
First, figure out what is causing this phenomenon to occur in your projects. Are you skipping steps early in the project life cycle that establish scope boundaries (like an effective project charter)? Does your client management process just involve saying "yes!" to everything no matter how out-of-scope it is?
Nip scope creep in the bud by documenting the parameters of the project from the beginning. Let your client know what is (and isn't) part of the project and engage with the client early and often to avoid goal misalignment.
5. Inefficient processes and workflows are the enemies of productivity
Consider your workload and everything it takes to get the job done. Now, think of the inefficient processes that make your work take twice as long. Maybe your project team has a confusing request intake process or perhaps they're spread across so many different apps that effective communication is almost impossible. Maybe you bill for your time but can't integrate your preferred time tracker with your other project management tools.
Inefficient workflows can slow down project progress, draw focus away from key tasks, and wrap team members up in non-billable work that could be automated or templatized.
How to avoid workflow inefficiency:
Eliminate inefficient workflows with Wrike. Everything from time tracking to request intake becomes less time consuming, leaving more opportunities to focus on project delivery. Prioritize the work that matters instead of logging admin tasks and chasing request requirements.
Avoid project failure with a flexible and easy to use project management tool
Studies have shown that there is a link between high-performing projects and the use of digital project management tools — and that's hardly a surprise. Wrike is a cloud-based task management tool that allows project managers to execute from start to finish.
Project failure is common, but it's not inevitable. By using flexible, intuitive tools, your project team can deliver on-budget and on-time. Every time.
Sponsored article. Contributors are experts: they are not part of the appvizer editorial team. Views are their own.
Software quoted in this article