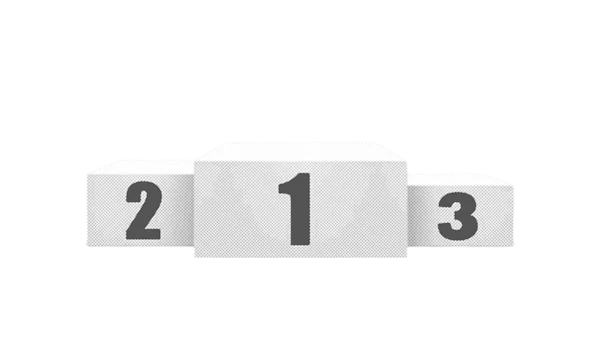 Top 3 Best Open Source Self hosted Project Management Software
If you are wondering what is the best open source self hosted project management software, the answer is not simple. It depends on your company, the complexity of your projects and your in-house IT skills!
If the obvious next question you are asking yourself is "Is it beneficial to use an open source software?", the answer is not unequivocal. In many ways, it could be, but under certain circumstances it could be more of a burden than an asset to your company.
Its main advantage is that it is highly configurable and scalable to best suit your needs. But under the guise of being free or low cost, it can have high hidden costs, especially in hosting and maintenance work.
Even if we don't have any answers set in stone, we have 3 open source self hosted project management solutions to present to you, with their strong points and selection criteria, to help you see things a little more clearly.
Open Source: what does it refer to?
Open Source refers to source code that is made freely available for modification and redistribution. Open Source products include permission to use the source code, edit or share it.
Open Source most commonly refers to the Open Source model, i.e. the model in which Open Source software or other products are released under a particular licence. The use of the term originated in combination with "software", but has since expanded to cover other content.
What is Open Source Self hosted Project Management Software?
A project management software is a program that enables users to optimise project coordination and planning processes. It is basically a software that accelerates and facilitates the organisational aspects of work and collaboration within the project team, as well as team working and project plan monitoring.
An Open Source Software, on the other hand, is a software for which the original source code is made freely available and can be redistributed and modified according to the user's needs. In an Open Source Software the source code, or code base, is usually available for modification or improvement by anyone who wishes to do so.
This means, in a nutshell, that anyone can modify a component of the software in order to optimise the programme or application. In fact, users who have access to the source code of a piece of software can improve it by adding features, or correcting components that do not work properly.
Open Source Project Management Software: general features
The Open Source Initiative (OSI), the non-profit organisation that supports the development of open source software, argues that any/all open source programmes must, among other things, adhere to the following criteria:
Free redistribution of software;
Source code must be publicly available;
The software can be modified and distributed in a format different from the original one.
Although the concepts of free software and open source software have their roots in the basic idea of 'free' software (offering the right to use, study, modify and redistribute it), their objectives and philosophies are different, as open source is a more business-oriented development philosophy. For this reason, the term open source is more appealing to the corporate world.
Our selection criteria
To prepare this comparison of open source project management software, we have taken into account:
the open source character, of course,
the notoriety of the software,
the functional richness, in particular :

task allocation,
task filtering,
the definition of deadlines,
document sharing,
integrated communication tools (chat, comments, etc.),
access control,
the multiplicity of methods and views such as Kanban, Gantt, etc,

the added value proposition, whether in terms of interoperability with other software or additional functionalities
the ergonomics of the interface, which is not often the strong point of free software, due to the contribution of multiple developers, sometimes volunteers,
the presence of an active community, in potential support, which the tool to evolve according to the new technologies,
the price, free, paid, both?
☝️ You will find in our project management software directory other references in online project management, open source or not.
OpenProject, security-oriented
Who is Openproject for?
OpenProject guarantees efficient project management for your teams, whether in classic, agile or hybrid mode, all in a secure environment. In particular, it offers on-premise hosting, in your own infrastructure, so that you retain full control and ownership of your data.
Key features
Task management, including the breakdown into smaller objectives or project milestones,
Choice of project view for product roadmap (Scrum, Kanban),
bug tracking,
requirements management,
document management,
an interactive Gantt tool,
numerous supports (wiki, forum),
meeting management,
time and cost tracking,
integration of all stakeholders in project monitoring.
Major Strengths
It allows the management of multiple projects, around team collaboration and communication throughout the project life cycle.
Its community is international, passionate and very active, composed of developers and companies.
The top priority given to data security is reassuring to protect against security breaches, which are common in the open source world.
Price
There is a free Community Edition, a Cloud Edition (from £20 per month) and an Enterprise Edition.
General Public License (GNU).
Redmine, product-oriented
Who is Redmine for?
Redmine has been a reference on the market for a long time, its seniority has allowed its community to build a very complete programme, which can be enriched thanks to numerous extensions.
It is mainly used by developers and agile teams using the Scrum method.
Key features
Multi-project management,
management of user groups,
integrated support features (wiki, forum),
unlimited creation of fields and their customisation,
roadmap management,
a discussion forum per project,
calendars, burndown charts and Gantt charts to visualise the progress of a project,
activity history and time management,
an advanced notification system,
document management.
Major strengths
Redmine also has a multi-channel ticketing extension that is very appreciated in the context of IT support and product roadmap monitoring.
Apart from the title, description and number, the other fields are customisable and filterable. The tickets can concern requests for actions related to a project.
The number of users is unlimited, while guaranteeing a secure connection with login and password.
Price
Free (GNU GPL license).
Redmine also offers a paid version for more complex projects, in the shape of a cloud extension called Easy Redmine, from about £50 per month for 25 users.
Icescrum, agile-oriented
Who is Icescrum for?
Created by experts, pioneers of agility, more than 10 years ago, iceScrum is based on the foundations of Agile values. This makes it a solid platform for your Agile practices and provides an excellent framework for teams learning this methodology.
Key features
Dashboard with Key Performance Indicators
Task update history
Task management: to do / done, etc.
Feature management: User Stories, backlog tracking and refinement
Ability to integrate with third-party apps, such as Slack and Jira
Whiteboard management and Google Meet integration
Project templates
Customisable templates
KPI monitoring
Monitoring progress
Activity progress monitoring
Project monitoring
Major strengths
Icescrum can track your progress and monitor key indicators of project success. Teams can continuously inspect their work, adapt their practices, and improve as they gain experience.
Icescrum can reduce your time to market and maximise your return on investment. You can prioritise your stories in the product backlog and ensure that each sprint runs its course smoothly, increasing your market knowledge.
Icescrum can help you plan the major steps of your project with confidence and with a rigorous empirical approach. The rhythm of the releases and sprints introduced in iceScrum ensures that the deadlines are always respected and that the right amount of work is planned at each iteration.
You can integrate Icescrum with your company's other key tools. Thanks to its integration with the tools essential to the success of your projects, iceScrum ensures the traceability and consistency of your data
Price
Free (GNU GPL license).
Icescrum also offers a paid version for small teams (£7.60/month), for teams (£34/month) and there is a business version at £334€/month.
Comparison table
Streamline your projects with open source software
Most Open Source Self hosted Project Management softwares allow better organisation and strategic collaboration without having to spend too much budget.
Project management solutions are becoming more and more innovative and comprehensive: efficient project management apps can benefit everyone, both traditional project management teams and agile teams, whether they are developers or marketers, commercial or creative. Let these solutions help you increase your productivity and make your workflows more stress-free!
Best tools for you