Stamplate allows you to create personalized images based on your designs created on Figma, Sketch or Photoshop. You can use the templates in your Zapier workflows or by calling our API, each field that you have defined will be personalized by your request.
We come from the world of design and we have always been amazed that marketing or growth tools are so little interested in generating personalized images. We thought it could be really cool to adapt designs automatically according to a customer's cart on an eshop, or to create postal letters to welcome new members in a community or totally custom avatars for new employees.
We have thousands of use cases in mind, don't hesitate to contact me to set up one of your ideas and help us to create the best tool.
How the templates are created?
You can import designs from Figma, Sketch, SVG or create zero by playing with layers.
We have a customer success department that can also create complex templates for you.
Following an import, you can point to the elements to be made customizable, this text, this image, the position of this element. Everything can become dynamic!
Can I see an example?
You can create an account for free on the app and you will have 6 pre-created templates to have fun with.
How much does it cost?
The only thing you pay is €0.008 per image generated. When you register we offer you 30 free generations.
Is there a limitation on the number of templates?
Nop, unlimited.
Is there a team size limitation
When you create an account, you will have your own personal space, if you want to share your space with other members of your team, contact us!
Tech Stack
Our platform allows you to create templates
An API is available to generate a template from your code
A Zapier application allows you to automate and chain image generation.
Editor: Stamplate
Strengths of Stamplate
Zapier integration
Generate custom images with our API
Compatible with design software
Stamplate demo and screenshots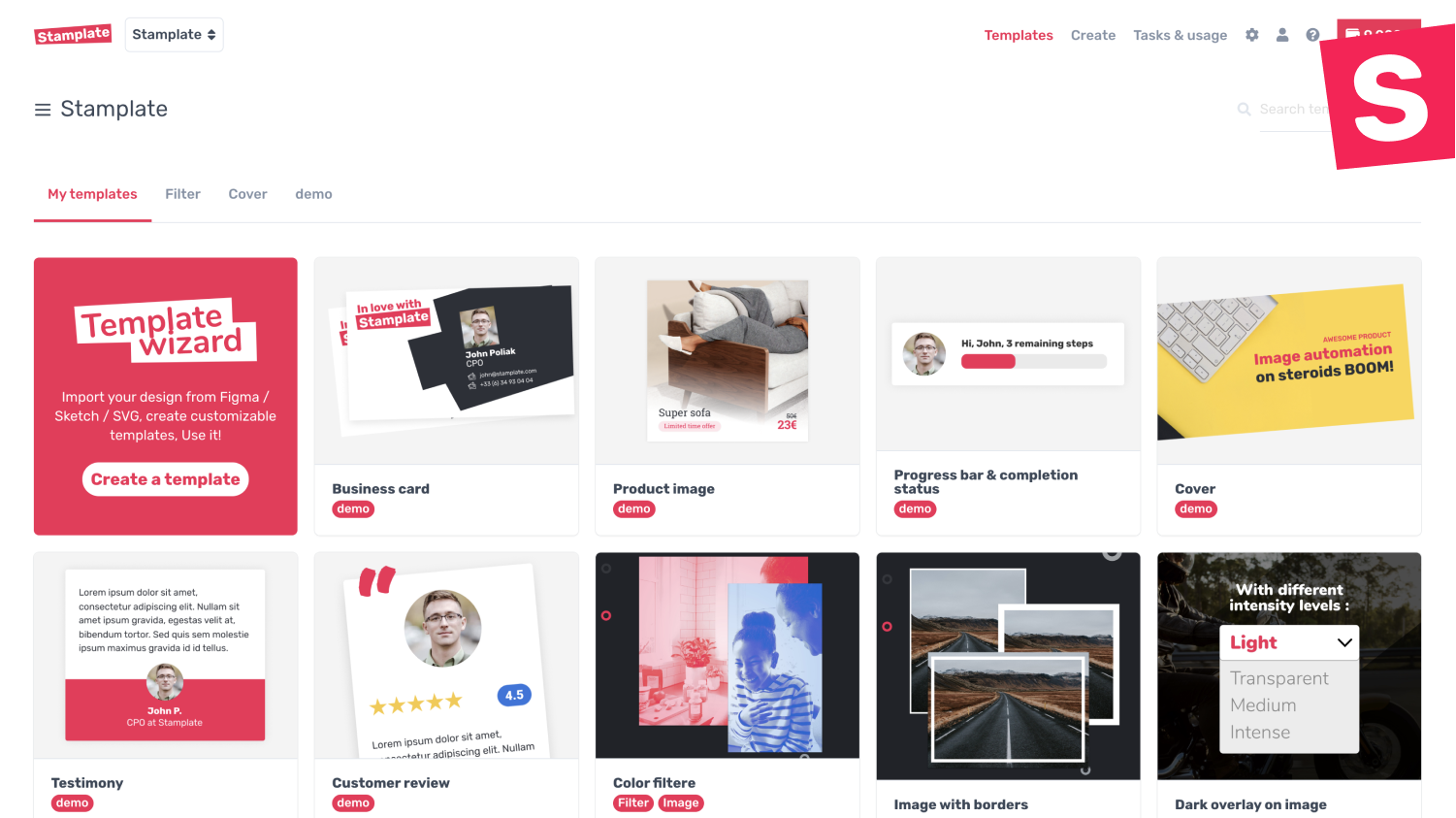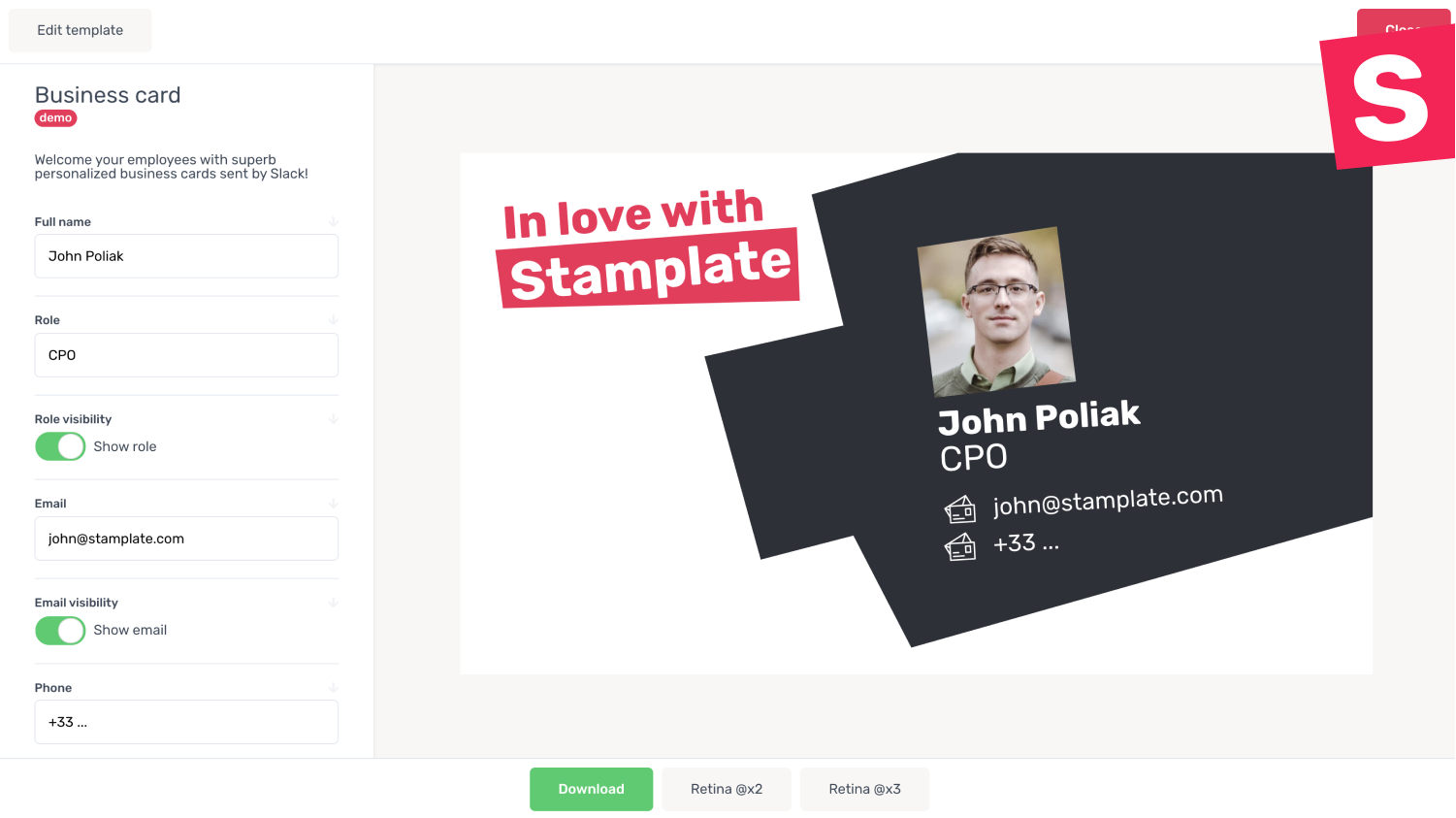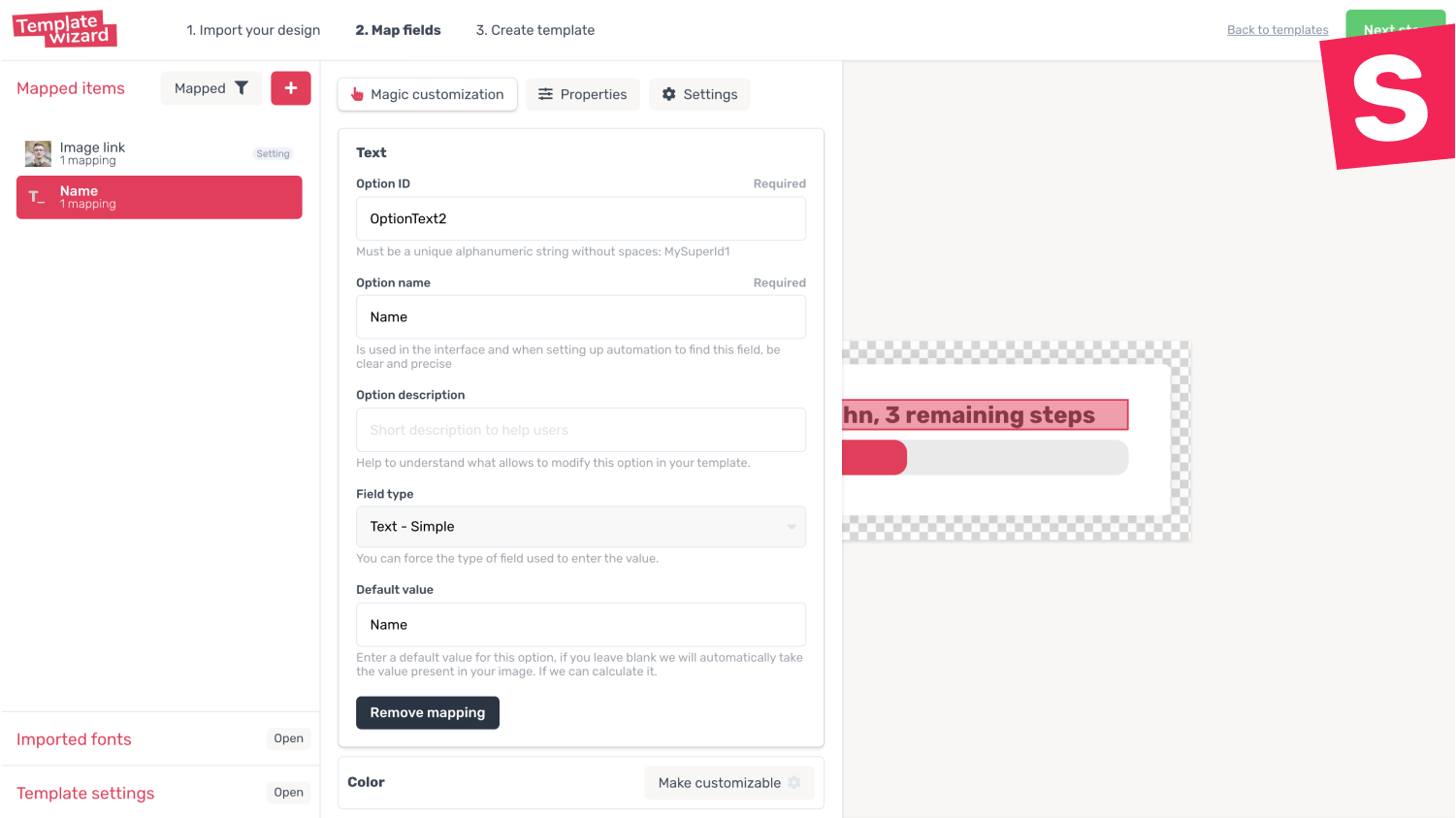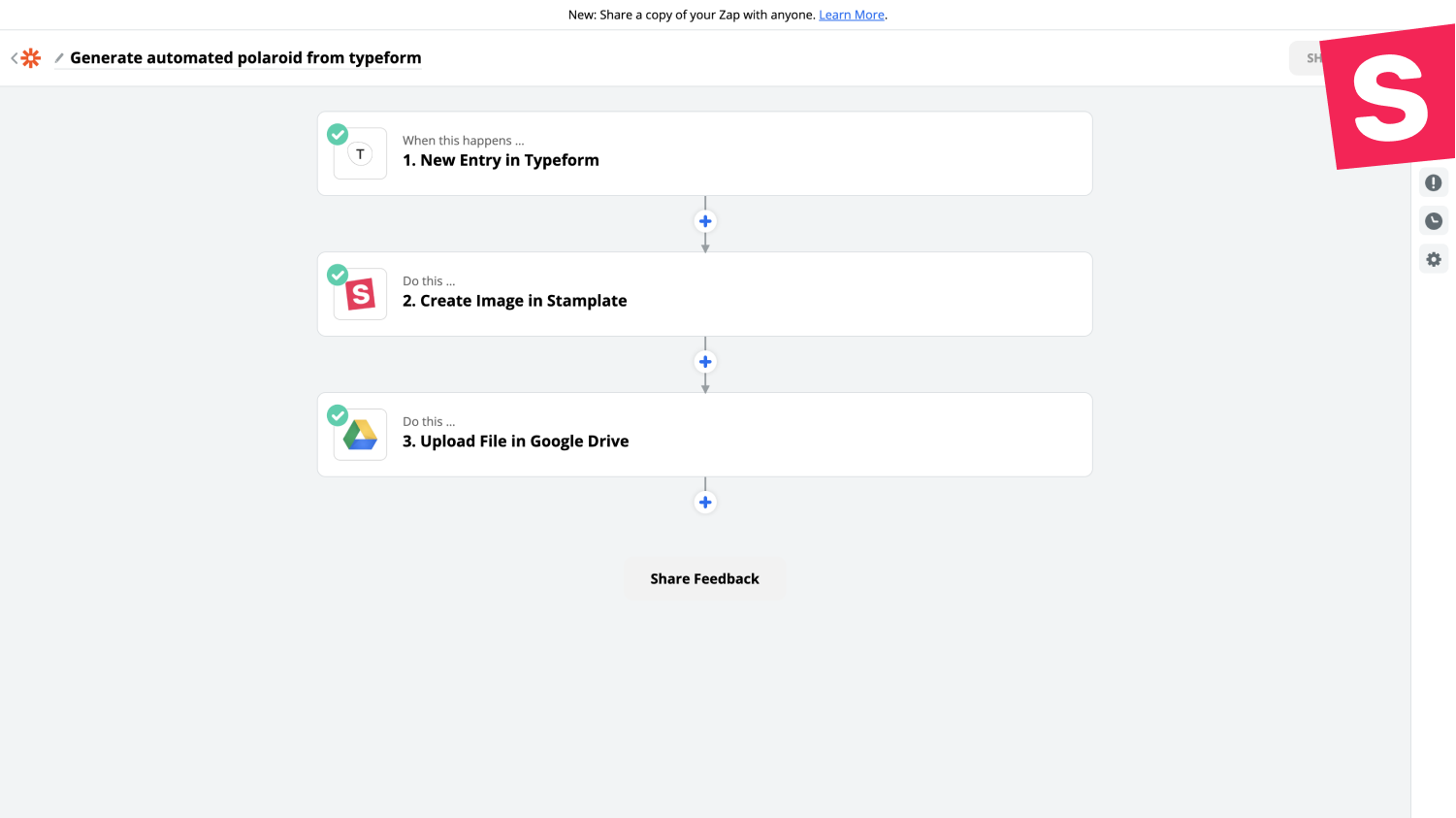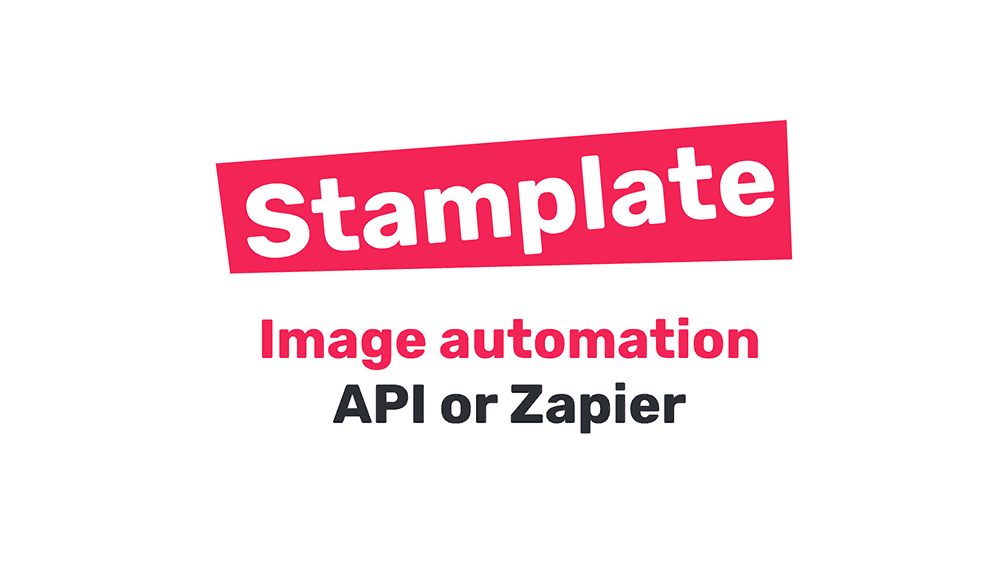 Stamplate customers
No customer reference