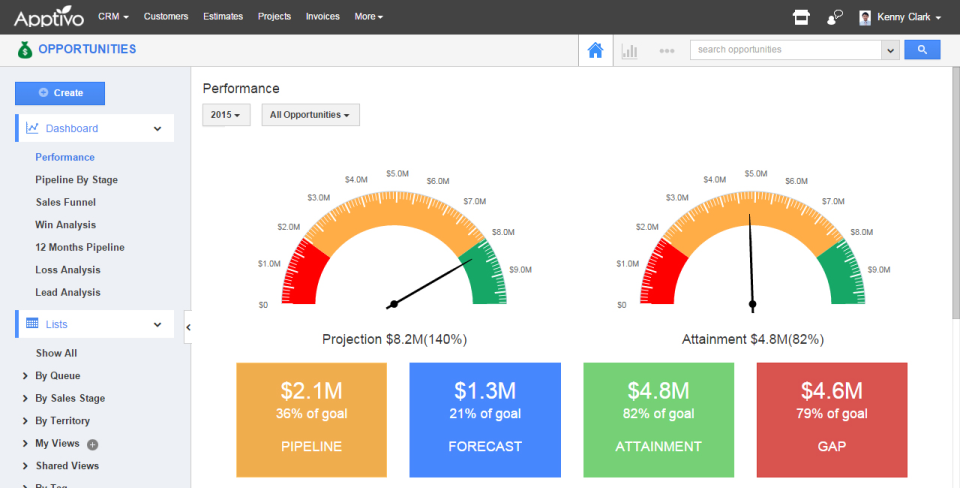 Apptivo CRM
Presentation of Apptivo CRM
What is Apptivo CRM?
Apptivo CRM is an online Customer Relationship Management (CRM) application. It is practical and easy to manage. Its affordable pricing and intuitive interface make it easier to choose among other tools.

Apptivo CRM: what are its features?
all the data is safe to use on a daily basis.
Account Management,
Contact Management,
Opportunity Management, for example,
Apptivo carries out the maintenance and updates,
constant access to the latest versions,
can be easily adapted for use by any company.
Apptivo supports:
activity tracking,
sales pipeline monitoring,
help desk ticketing,
IMAP for email,
unlimited customisation,
etc.
The CRM solution is also integrated with project management, human resources, financials, and other solutions.