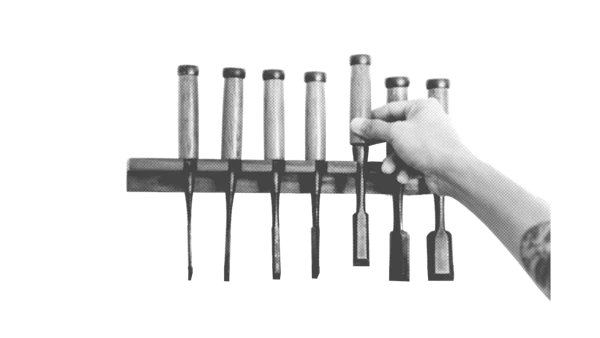 Ace the recruitment process with the best recruiting tools for your business
You are a growing company, and you need help to find the best candidates, because the recruiting process is difficult and let's be honest, too much to handle. Well, look no further as we have compiled a list of the best recruiting tools software that you can use. They begin from startups to big companies and provide everything from applicant tracking system, to reporting & analytics, candidate sourcing and personal apps you can install to catch suitable candidates on the go.
You never have to dread this process, plus they are easily customizable and can be integrated with other software programs.
You'll get software filled with an intuitive system ranging from ATS, reporting & analytics, onboarding and offboarding and finally mobile apps for easy and 24/7 access to candidates, so you don't miss out on potentials.
BambooHR
BambooHR is a cloud based, intuitive system which help companies manage your employee's lifecycle from their onboarding to their offboarding.
Applicant tracking system

Mobile hiring app

Employee records

Reporting & analytics

New-hire onboarding
Mobile hiring app

: Never miss any news updates or company announcements. Thanks to this app available for iOS and Android, you will always stay ahead of schedule and not be constrained by the office. You won't miss a qualified candidate ever again. As soon as someone applies, you'd be able to review their cover letter on the spot and answer just as swiftly. It connects hiring teams together to manage the hiring process, not to keep the good candidates waiting.
Applicant tracking system

: As they said just like early bird get the worms, well, it is the same for the hiring process. It keeps applicant's information organized and communication flowing with candidates. And of course, if it works with them, it can give the company a great reputation and incite more people to work with you. Custom permission and input from stakeholders can be added, and automatic alerts keeps everyone informed of any updates.
Onboarding

: It regroups introductions, electronic signatures, customizable preboarding packages, emails, and IT checklists to simplify the onboarding process. Introduction of new hires, making everyone feel at home, is at the center of BambooHR.
Advantage: You can get a free price quote
It includes:
The Applicant Tracking System (ATS)

the onboarding

Offboarding

Electronic signatures

Training tracking
Essentials:
It includes the same as the advantage, and simply ask for a free quote.

Add-on: It is more tools to help elevate your practice, and don't forget to check them out at BambooHR for a price quote.
BreezyHR
BreezyHR is a recruiting software that efficiently helps attract and hire the best employees.
Reporting & analytics

Candidate management

Job advertisement

Candidate email, SMS, scheduling, etc.

Source candidate
Candidate management

: You'll have the most user-friendly, visual drag and drop pipeline. Custom recruiting pipelines can be built for each recruiting process. The Breezy's Stage Action lets you move candidates through stages. You can pre-screen candidates, thanks to Breezy questionnaires, and evaluate them with scorecards. The scorecards are a comparison, unbiased dashboard that lets you compare candidates for long-term hires.
Advertise your jobs

: There will be no more need to post manually, it's old school. Simply, create the job description once and then Breezy HR will send it to all the top free job boards relevant to your area, role and around the world. And to take it further, you can fine-tune your audience with tailored premium job boards.
Annual pricing includes 2 months free.
Bootstrap: It is free.
It includes all the basics to get started.
Startup: It costs $171/ mo and $143/mo if paid annually
It includes an enhanced Hiring Experience:
Branded career site

Distribute to 50+ Job Boards

GDPR Compliance & Automation

Multi-language Support

World-class Resume Parsing

Candidate questionnaires
Growth: It is the most popular 🏆. It costs $299/ month and $249 per month per year
It includes everything of Startup for a growing team needs for a hiring process, plus:
Customizable scorecards

Employee referrals

e-Signatures

External Recruiter Pipelines

Advanced Questionnaires

Hello

👋

Messenger
Business: It costs $479/mo and $399 per month per year.
It includes the ultimate hiring control and scaling flexibility:
Multiple Recruiting Pipelines

Advanced Questionnaires (Multi-Path)

Assessment Integrations

Candidate Comparison

Candidate Nurture Campaigns
Check them out for more information.
Jazz HR
JazzHR is a user-friendly applicant tracking system constructed to help companies excel in recruitment.
Candidate sourcing

Applicant Tracking System (ATS)

Collaborative Hiring

e-Signatures

Compliance & reporting
Candidate sourcing: JazzHR helps you connect with candidates everywhere. You can post once and publish everywhere to attract great candidates and manage resume screening on the go.
Collaborative hiring: It is simple to manage each team member input on the hiring process in one central view. There is no need to go from office to office to get feedbacks. Everyone can rank the candidates that they feel best fit the job position. Calendar syncing and notifications allow easy interview scheduling amongst the hiring teams.
Compliance & reporting: JazzHR keeps you update on current state of compliance thanks to their access to the data. Compliance forms and disclaimers can be directly integrated on the job applications.
Hero: It is for small teams and costs $39/mo on an annual plan. For staffing companies, it is $99/month
It includes:
Unlimited users

Up to 3 job posting at once, or add more for $9 per job per month & Syndication
Plus: It is the most popular. It costs $229/ month on an anuual plan.
It includes:
Limitless Hiring Software

Unlimited Open Jobs

Job posting & syndication

Applicant Tracking System

Interviews & assessments
Pro: You can streamline Every Stage. It costs 339/mo on annual plan.
Workday
Workday is an HR platform that helps companies fluidly manage their hiring and onboarding processes while gaining the right talents.
Employee experience

Talent Management

Payroll and workforce management

Help, Knowledge and Case management
Human resource management: It helps build a global workforce management, complete worker and skills profile management. The HRM software is flexible, organizational structures and modelling. You can also manage compensation by personalizing merit pay.
Talent acquisition: You can measure performance, focus on skills on one platform.
Workforce planning: Your data can now be understood to get to know your workforce inside and out. It provides insight for recruiting, training, transfers and attrition. Sync your workforce and financial plans, see real-time impact of updates, and work together to adjust variances.
You can head over to their website for more information.
Zoho Recruit
Zoho Recruit is a cloud-based applicant tracking system platform that provides various features to help simplify the hiring process.
Candidates sourcing

Candidate tracking

Hiring

Report analysis
AI assistance: It is a system that aids to map behavioral assessments of candidates to match them perfectly with the job positions or see if they fit the job requirements. The semantic search also helps reduce the hiring time by matching their competences with the criteria in a few milliseconds.
Great candidate experience: It provides candidates with the opportunity to qualify the suitable candidates, submit their applications for future job opportunities and track the job status.
Applicant tracking system: There is a panoramic view of the job openings to see the candidate status in the recruitment process. Thanks to the automation, you can create a blueprint of the entire offline process from the acceptance amongst the hiring team within the software. And, the added bonus, you can customize Zoho Recruit the way you want, from the modules, tabs and more.
Multi Channel Communication: Zoho Recruit lets you manage calls by simply dialing calls with a single click.
Standard: It costs $25/ user/ mo billed annually
It includes:
Source Boosters

Premium Job Boards

Jobs on Google search

Facebook Job Postings

Resume parser

Hiring pipeline
Professional: It is the most popular and costs $50/user/mo billed annually/
It includes everything in Standard+
Zia candidate Matching

Roles and Profiles

Candidate Portal

SMS & PhoneBridge Integrations
Enterprise: It starts at $75/user/mo billed annually.
It includes everything in Professional+
Custom Functions & Buttons

Territory Management

Custom Roles & Profiles

Web Tabs

Auto Responders

Sandbox
Hopefully, one of these software programmes does its job and that you'll be finding great, compatible candidates in no time. Good luck!
Best tools for you