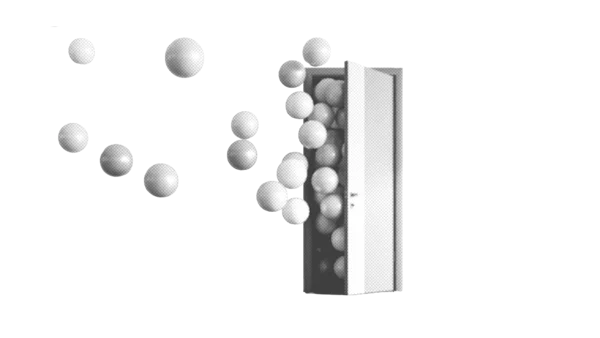 Today, one of the most important HR issue is the conversion to a digital recruitment process. In 2019, trends show that the digitization of hiring processes is a major challenge for businesses' strategies: how to find the best talent despite the profusion of profiles available online? How to find people fitting into your employee's team? How to engage them to stay?
Whether you are a hiring manager in an SME, in a large team or in a recruitment agency, discover how recruitment technologies can help you find the rare gem in your sector and compare high-performance tools to make your way in a competitive job market.
How is digital recruitment better for CV management?
A CV library at your fingertips
A CV library is a database containing CVs of all the applicants for a role in an organization through different websites and platforms. Each one has a personal file containing the following information:
name
contact details
level of education
type of training
sphere of past professional experiences, positions held, duration of past experiences
type of role sought
type of job contract desired
mobility constraints
privileged sector of activity, etc.
👉 The CV library is a "CV bank", or pool of candidates, from which to pick the most relevant profiles when a company has a vacancy.
Find the perfect profile
Before you can manage resumes, you must be able to collect them and find the ones who will be relevant to you from the infinite number of profiles available online.
Multiposting and sourcing
Multiposting, or multicasting, is a way to multiply the publication of job offers with a minimum of effort. You just need to create the ad in your recruiting service, and the tool will share it itself on many online platforms:
job boards,
social networks,
university and school networks for young graduates,
specialized sites, etc.
💡 This way you improve the sourcing without wasting time in copying and pasting several times the same ad. Plus, all the applications are centralized in just one tool: you do not need to check several websites to sort out CVs.
Multi-criteria search
Whether your profile database is generalist or specific (by sector of activity, by type of profile, etc.), multi-criteria search via search engine is a valuable tool for searching applicants. To find the ideal profile, you can search on many criteria:
level of education
level of professional experience
industry
number and duration of professional experiences
geographical area
spoken languages, etc.
✅ You immediately target relevant profiles and save a lot of time.
How to best manage a candidate pool?
Here are our best practices on information management to better exploit your HR databases (time saving, relevance of profiles, required skills, adequacy with the company's values, etc.).
Split the applications received into three categories: profiles matching the job, profiles are competent but not relevant to your search, and profiles who do not meet your business' needs.
Keep the applications from the second group, i.e. profiles who do not meet the requirements or previous experiences required of a position at a given time, but whose skills could be useful to your business in the future.
Immediately discard unsuccessful profiles who do not match your company's project or values. This will allow you to "clean" your CV library to keep only interesting profiles.
Sort the profiles kept by type of role, field of expertise, status, level of experience, etc. You will find the profiles more easily when you will source again for talents.
Automate your recruitment processes
The automation of your hiring process goes hand in hand with its simplification. Be careful, however: human must be at the heart of companies' interests.
Never forget that recruitment is based on people.
Recruitment software is a tool to help you find the right person faster, but applicants expect to meet the people who make a business, not just an online interface.
Why automate?
Automation offers you a better time and application volume management through the development of an automated funnel of the hiring process. It makes it possible to respond to applicants quickly, but also to process applications qualitatively and to process each of them no matter how many resumes you have received. Finally, most of recruitment marketing tools allow to design an effective hiring campaign.
Another advantage: you benefit from a history for each profile in your recruitment process; you ensure yourself applications' follow-up and can find all the information related to an application quickly.
What can be automated?
The diffusion of offers, thanks to multiposting: you can reach more potential applicants by multiplying the platforms for the diffusion of your offers (job boards like Indeed, or Monster, social networks like LinkedIn, your corporate website, specialized websites, etc.).
Sorting CVs: quickly discard CVs which do not meet your expectations thanks to keywords you define upstream.
Refusals: an applicant prefers a negative response to none at all. Thanks to a customizable email template, you can dismiss profiles you are not interested in without leaving them waiting. It also helps to create a positive employer brand among applicants showing positive values of your company culture.
Software services are available to structure your application management process. You save time and ensure the quality of the resumes you study while increasing the overall volume of applications received.
Stand out with your brand identity
Using a CV management service is not only beneficial to recruiters and agencies; it is also beneficial to applicants. Offering a pleasant and positive experience also means attracting the best talents.
If an applicant has several opportunities, he will naturally choose the company that has left him the best impression. Your brand image is a crucial asset to keep in mind.
A recruitment tool helps you to do this through:
personalized answers
follow-up of the applicants
better quality interviews
greater involvement with each applicant
ensure you the best talents
Software comparison: tools we like
| Software | Target | Main pro |
| --- | --- | --- |
| Recruitee | SMEs and big groups | All you need in one solution |
| Seeqle | SMEs | Precise targeting of applicants |
| Zenploy | High-growth companies | The recruitment process from A to Z |
Recruitee
Recruitee guides you by introducing you to a well organized recruitment marketing, from defining an attractive employer brand to analyzing the tool's data through reports. You have the possibility to integrate an optimized recruitment page for mobile devices into your website.
The interface is pleasant and easy to use. In terms of functionalities, everything is there:
recruitment workflow
management of candidates by dragging and dropping them according to their progress in the process
creation of a career site
personalized application form
integration into your social networks
notification system
Recruitee's strengths:
The software is the winner of the OnRec 2018 award for technical innovation.
It is recognized as one of the easiest to use applicant tracking software (ATS).
Recruitee has obtained the RGPD certification: your data is safe.

Optimize and automate your recruitment process
Learn more about Recruitee
Seeqle
Seeqle is a software service that maximizes recruitment marketing and your chances of finding the perfect applicant. It will help you and your HR managers promoting your employer brand and share ads on the main recruitment platforms. It will allow you to set parameters to find the candidate matching with your target.
Among its features:
pre-filled application form
multi-posting
management of employer brand and reputation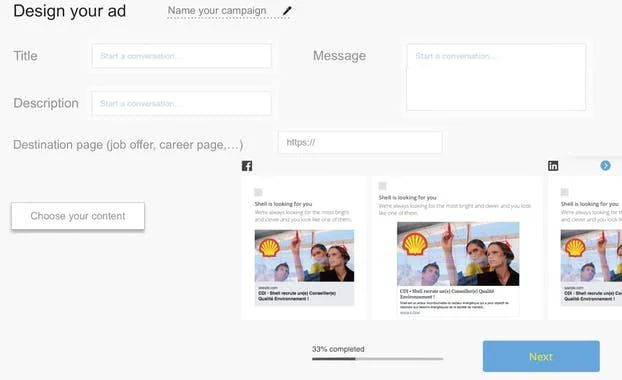 Seeqle's strengths:
Precise target of the applicants
Dashboards and reporting tools to analyze your results
Easy to use multimedia tools

Solution N°1 for Programmatic Candidate Acquisition
Learn more about Seeqle
Zenploy
Zenploy is an online service that offers the possibility of managing recruitment marketing in all its phases. This software is at the same time an intuitive, innovative instrument, that enables you to easily optimize your activities. Furthermore, it is also a valuable collaborative solution in order to exchange information in real time.
Main features:
Multiposting
Applicant tracking system
Interview planning and scorecard
Creation of a career website
Analytics
Zenploy's strengths:
It is a complete software with a Trello-like interface.
It has a modular structure in order to fit as much companies as possible.
It also has impressive collaborative and reporting tools.

Simple and Modern ATS 🚀
Learn more about Zenploy
Now it's up to you. Ready, set...recruit!
Forget those days when you were overwhelmed by resumes from several websites without having time to study them and you used an Excel spreadsheet to track applications. With recruitment software, you will no longer miss the ideal profile, while saving time.
One last tip: be sure to update your candidate pool regularly!
Software Recommendations