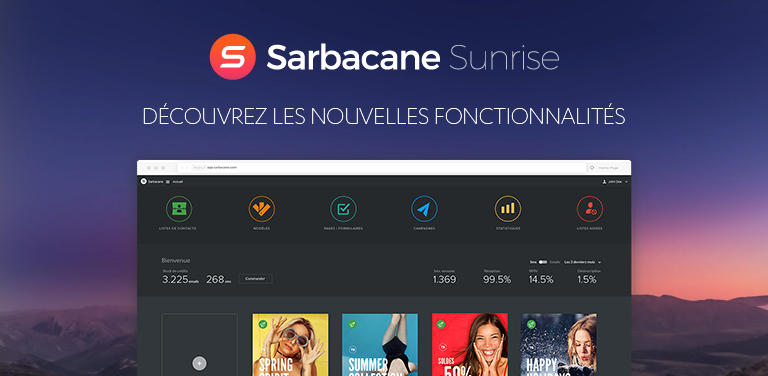 Sarbacane
Presentation of Sarbacane
Sarbacane Sunrise: an intuitive and complete email marketing software
Developed in the North of France, Sarbacane Sunrise is an easy-to-use and profitable email marketing solution that allows you to manage your contact list, create and send newsletters, and send emails without it delivering in the spam folder and measure their impact accurately. .
Leader on the French market for 15 years, Sarbacane Sunrise is an ergonomic solution that requires no technical knowledge, allowing any user to develop his business, get new customers, build customer loyalty and increase his turnover quickly.
Now available online and in Windows and Mac software, the solution allows the creation of automated campaign scenarios that can combine the use of email and SMS.
Create quality and responsive emails
Sarbacane Sunrise allows you to focus on quality communication that is preferred by most modern couriers and your audience. Thanks to its pleasant and efficient environment, you will be able to create sumptuous emails for all types of terminals (large screens, tablets, phones). Many professionally created templates allow you to quickly create visuals with your colors, text blocks, images, and especially your buttons that will be tracked by clicks in the dashboard.
Segment and analyze
The contact management has all the features your company needs to address them in the best way: import contacts, unsubscribe, segmented into different populations, analyze emails, clean up outdated emails and much more.
SMS Marketing
Easily create powerful and highly personalized SMS campaigns with an easy-to-use SMS editor. Thanks to Sarbacane Sunrise, save time by automating the sending of your SMS campaigns to invite, inform and notify your target audience. Surprise your customers with enriched SMS messages, longer than 160 characters, which allow you to add images, videos, interactive maps, and other multimedia content.
Marketing Automation
Sarbacane Sunrise allows you to free up your teams' time by setting up email or SMS campaigns that are automatically triggered on the occasion of a specific event or as soon as the Internet user takes a specific action (account creation, modification of contact details, customer anniversary, appointment booking)
Automatic multi-channel campaigns
Create custom marketing scenarios using email, SMS or both. Send relevant messages to the right person at the right time and increase the probability of being read by your target audience.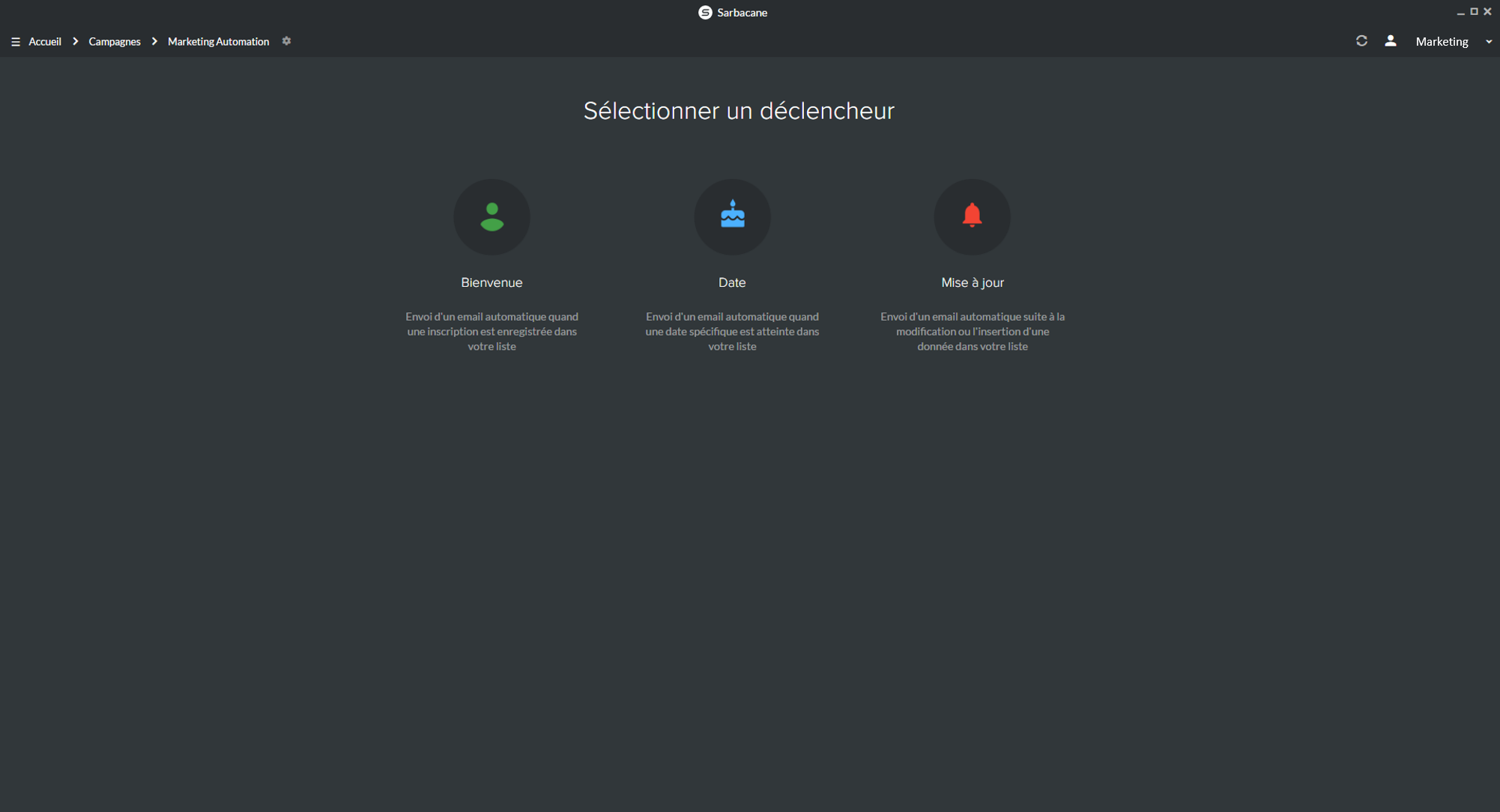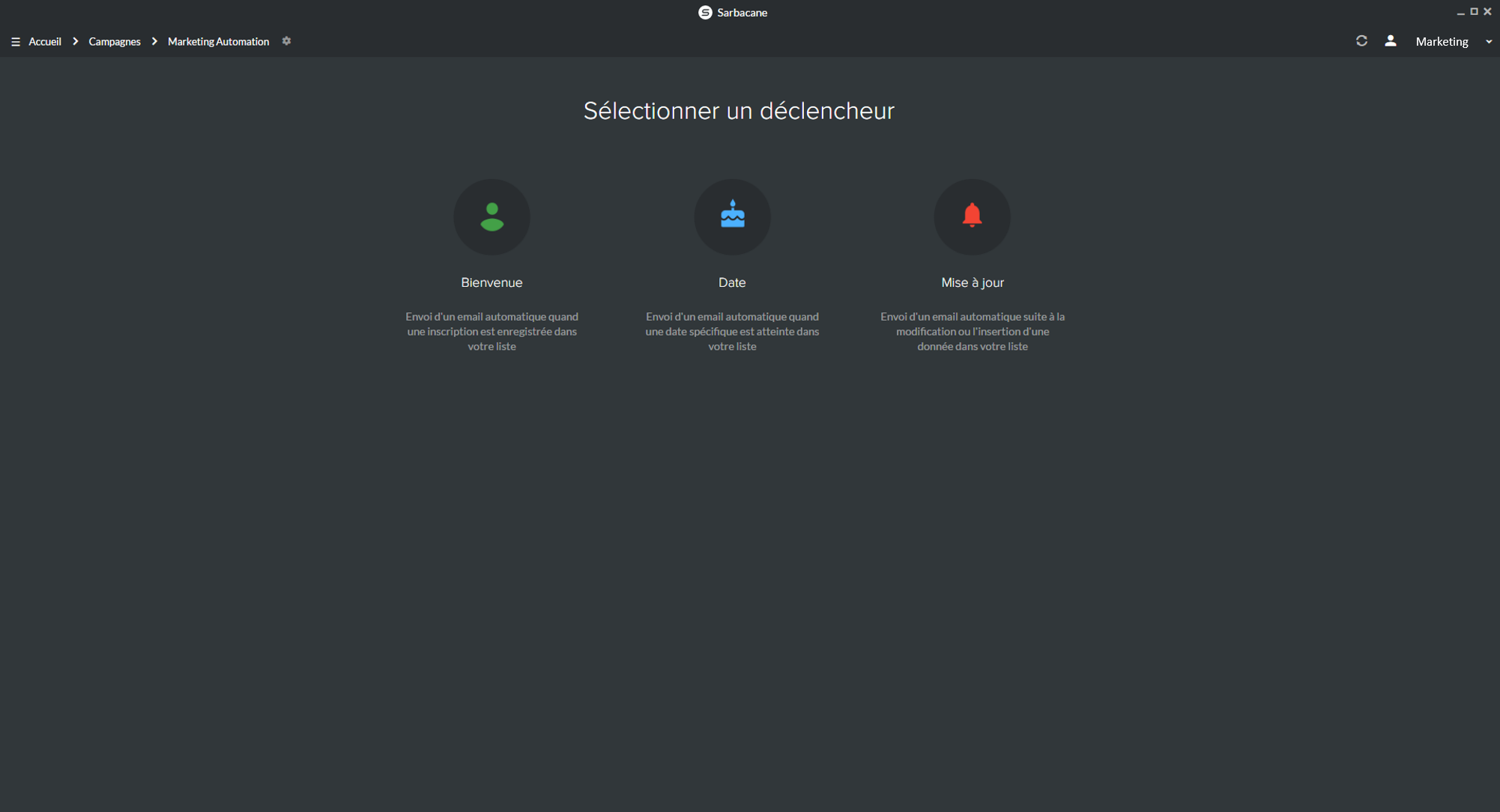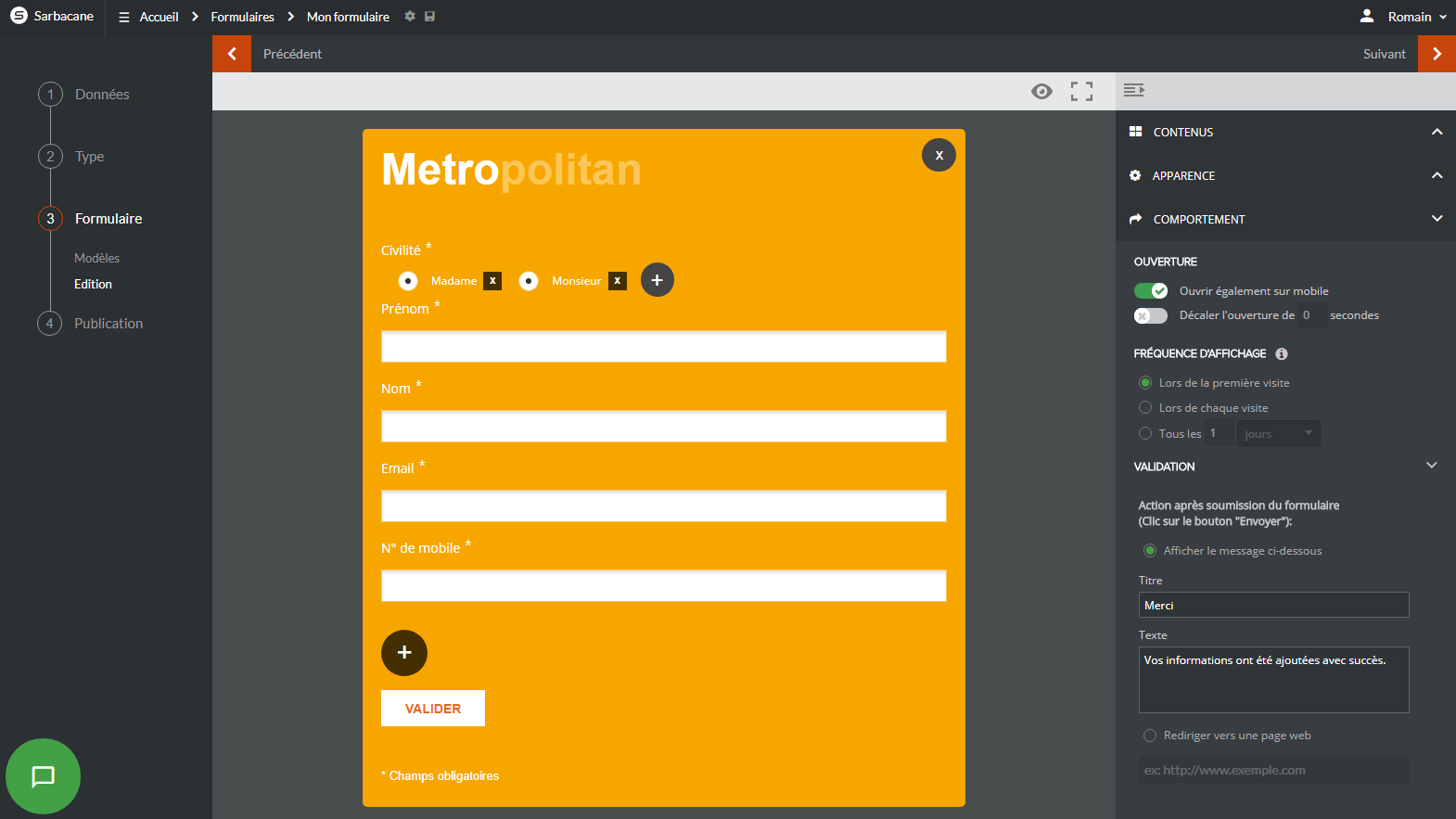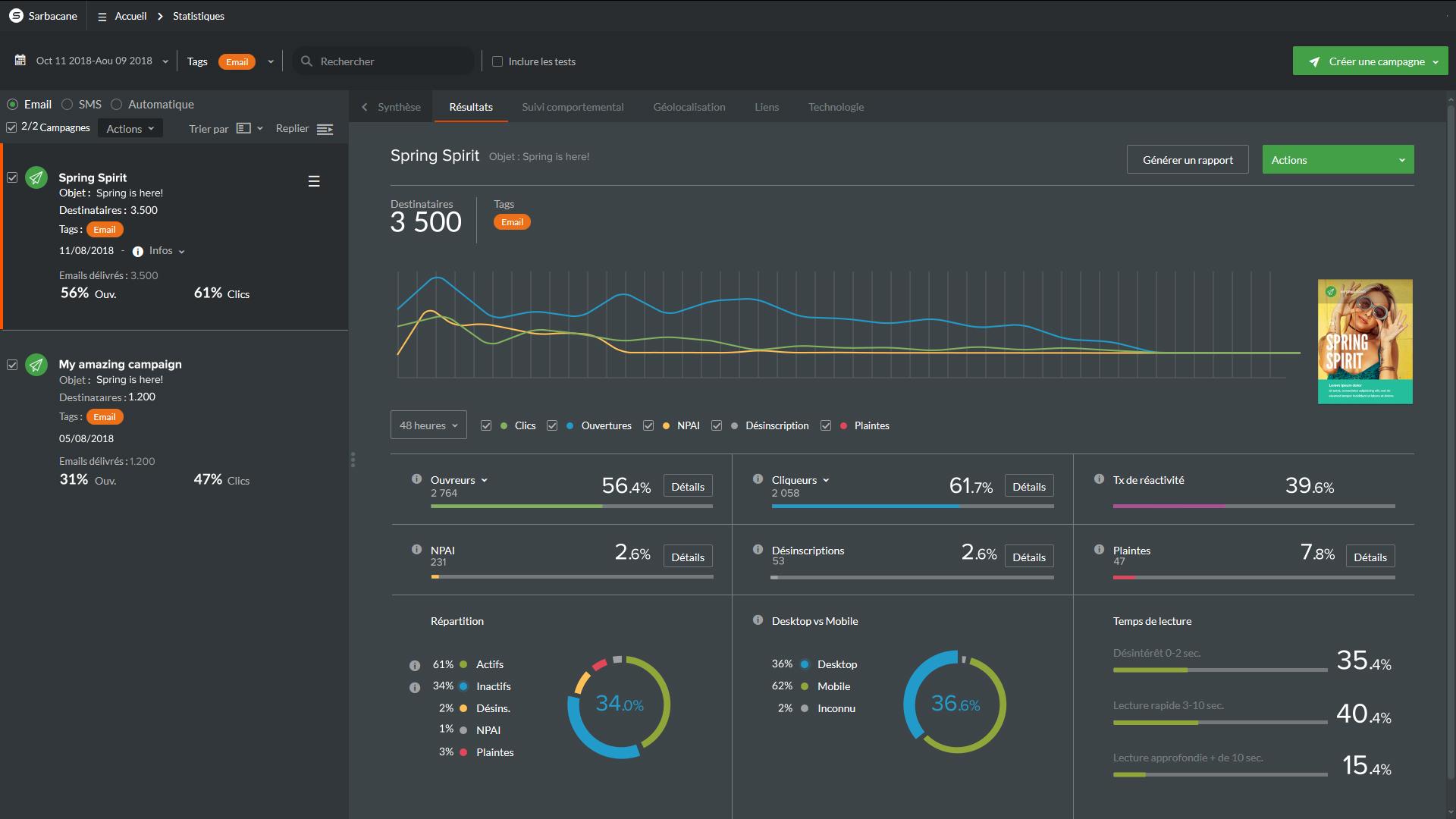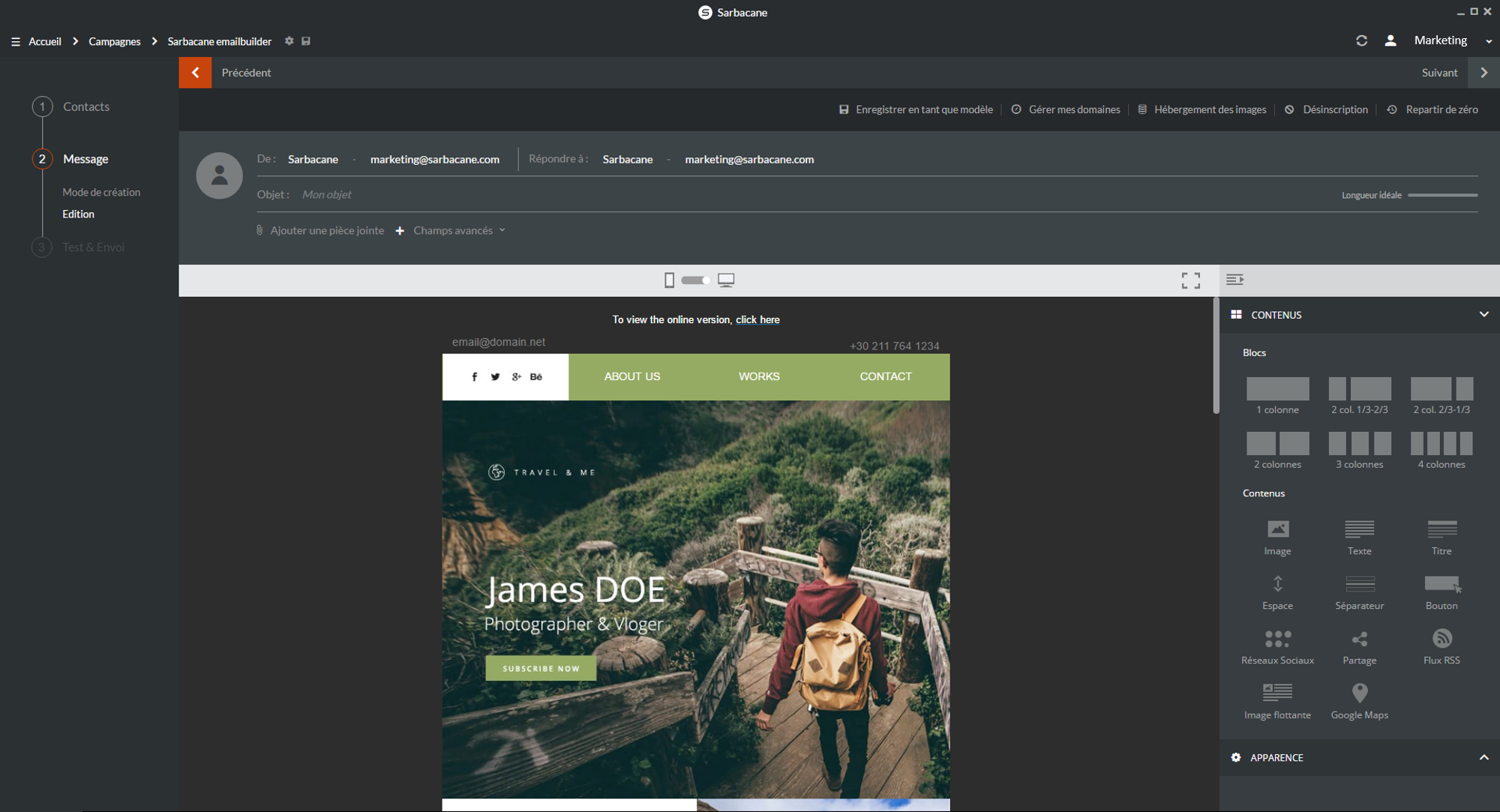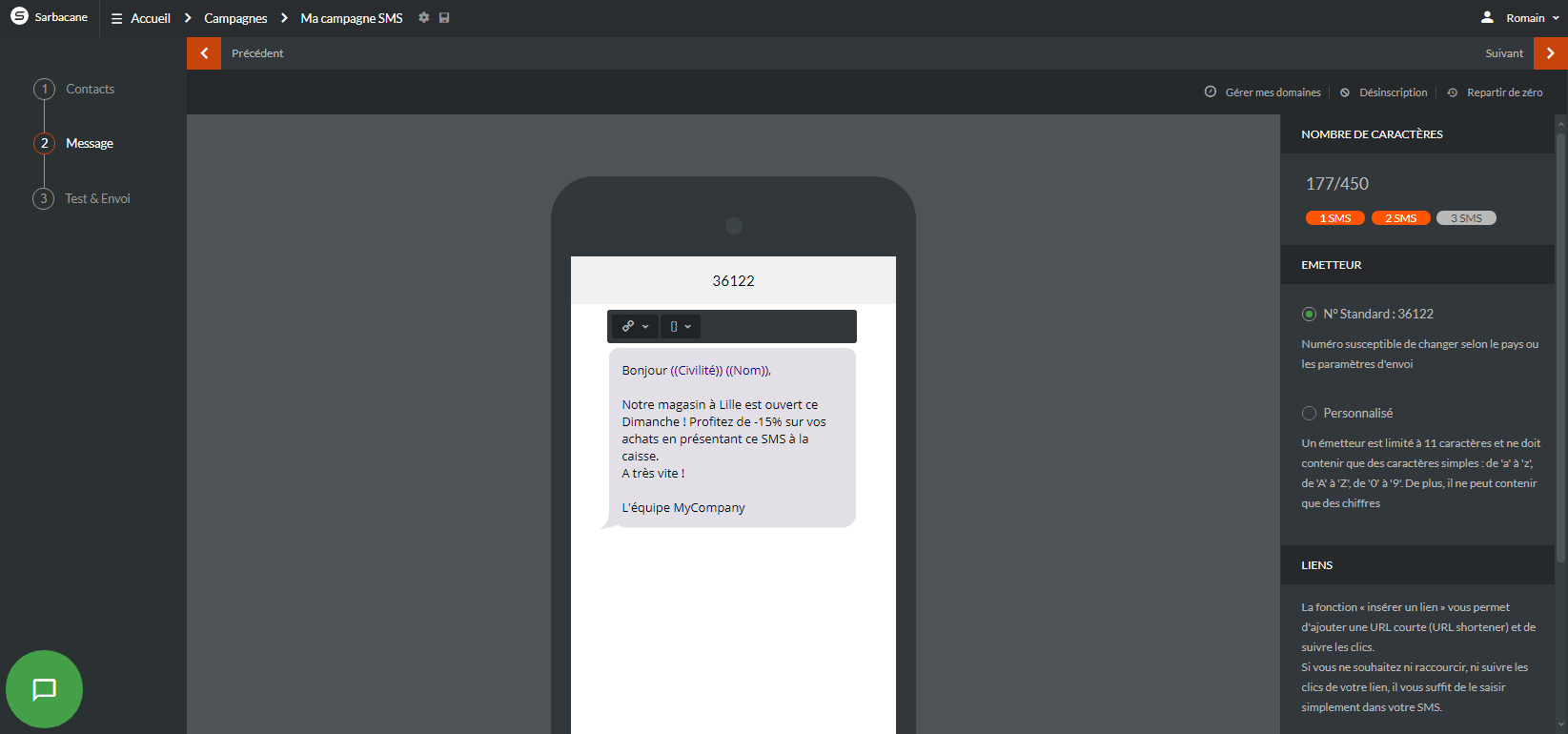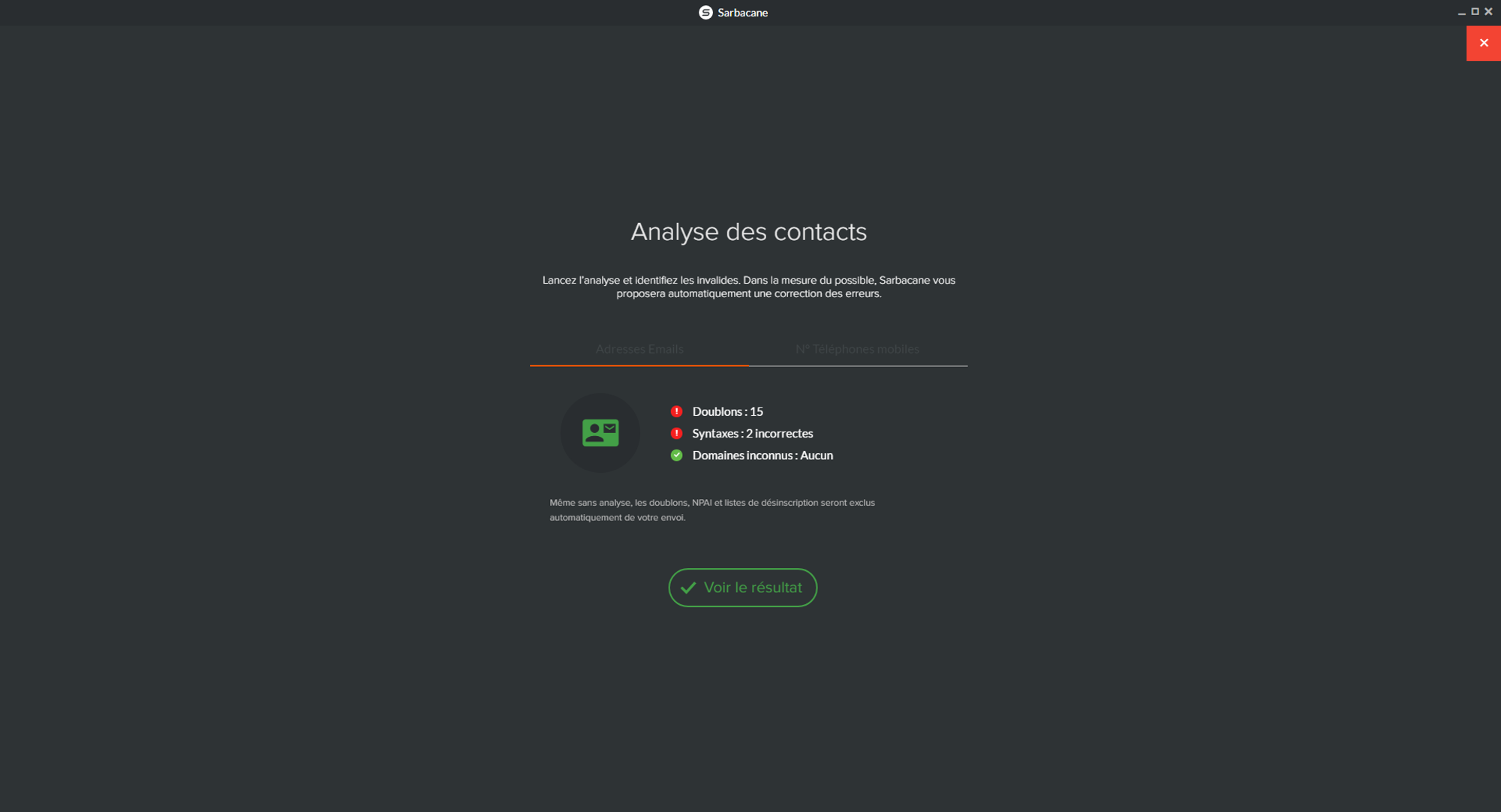 Prices and features of Sarbacane
Marketing Automation
Automatic Campaign Trigger
+ 63 other features
Customer reviews about Sarbacane (0)
No reviews, be the first to submit yours.