Cumul.io
Presentation of Cumul.io
Cumul.io is a 'building block' for dashboards & data analysis, embedded in other platforms or applications. Our cloud platform enables other SaaS companies to get an embedded reporting module up & running in 3 simple steps:
Connect any data source using our out-of-the-box database connectors or connect your own API.
Build dashboards with simple drag & drop: no data scientist required.
Integrate dashboards securely into your own application in just a few lines of code.
Cumul.io answers the increasing demand for easy and accessible data analysis tools integrated inside other platforms. We help companies to keep their engineering strength at the core of their application, while leveraging the integration strength of our off-the-shelf reporting component.
Advantages of Cumul.io
Open API

Drag & Drop interface

Technology-agnostic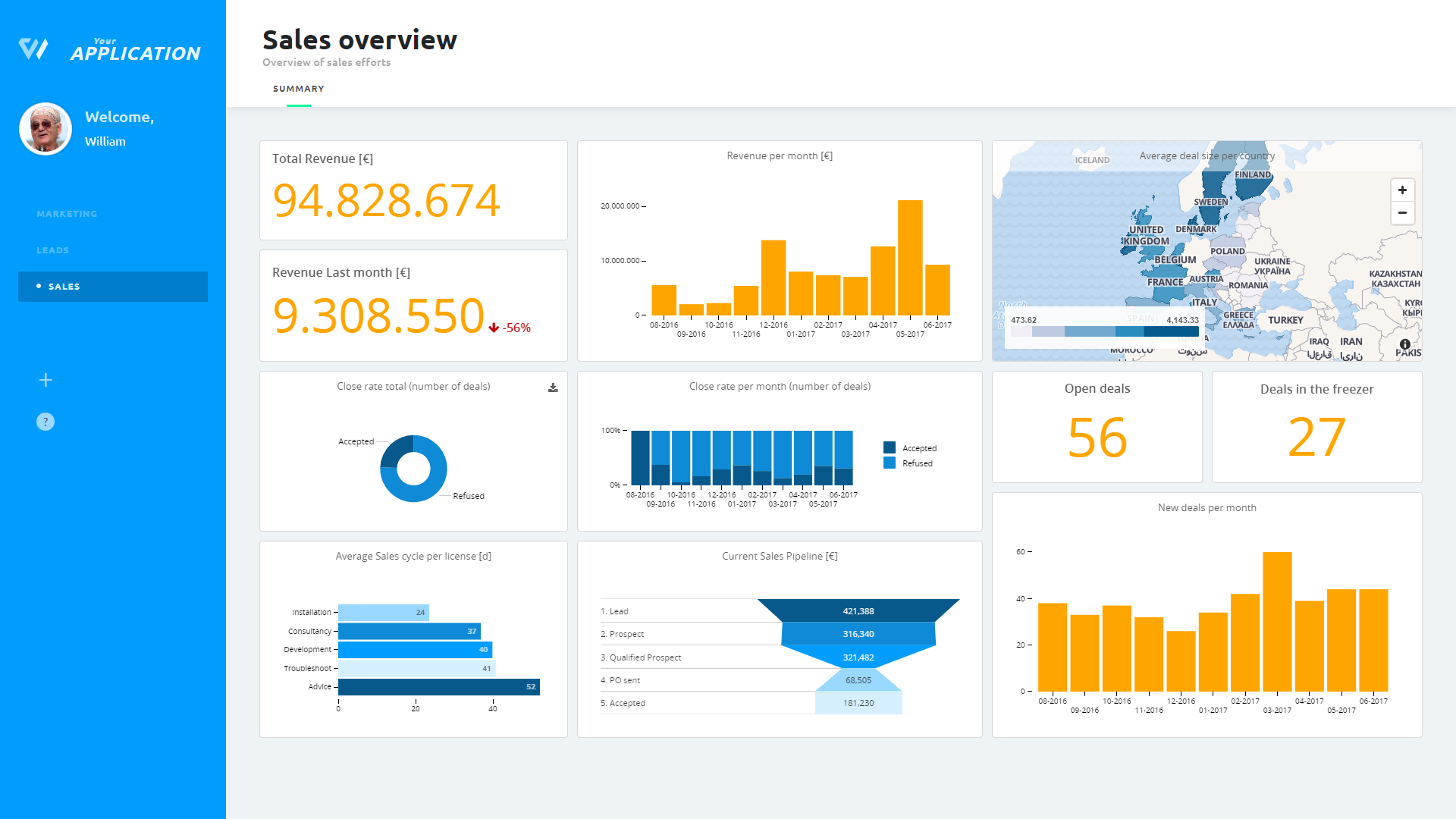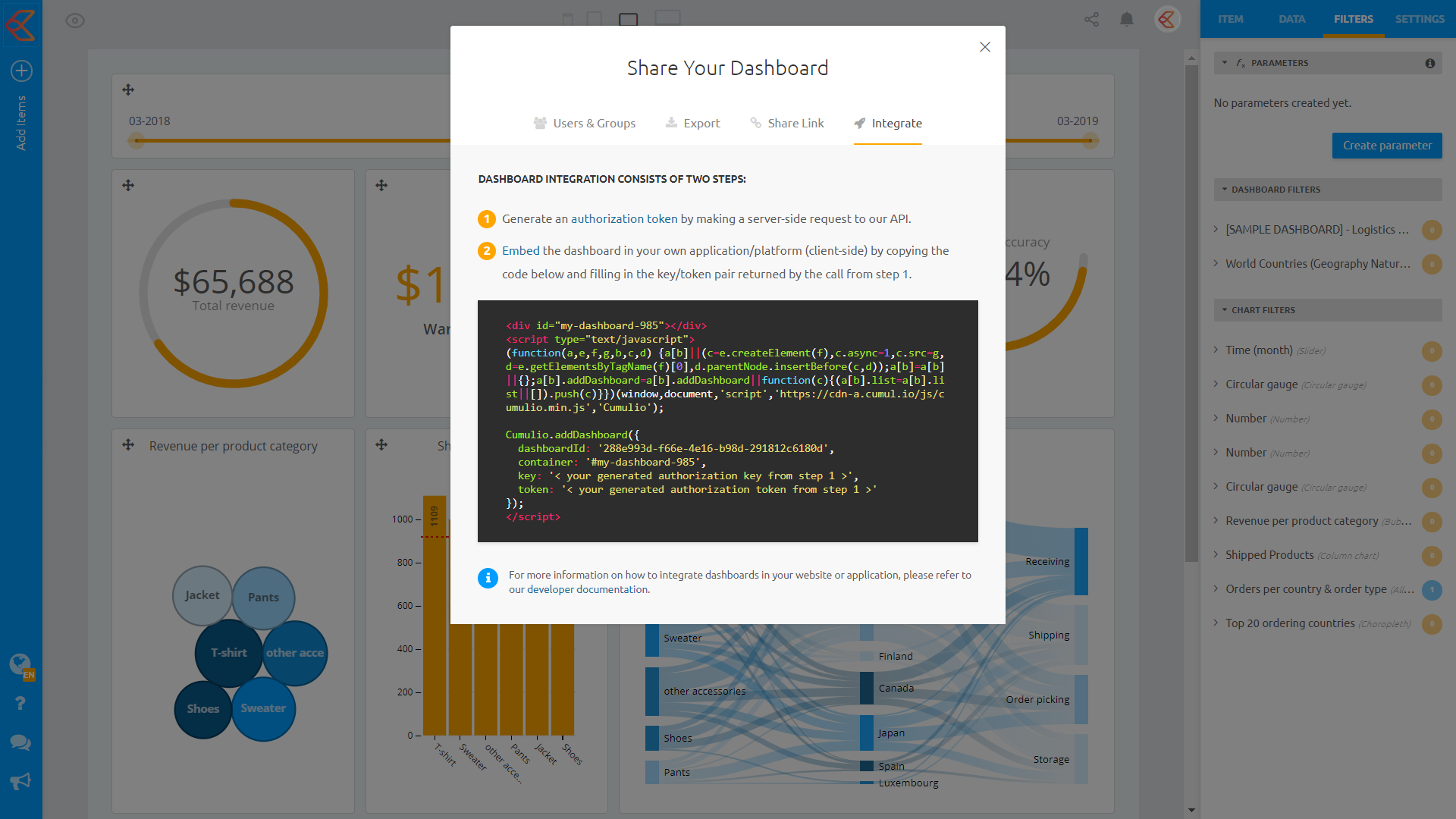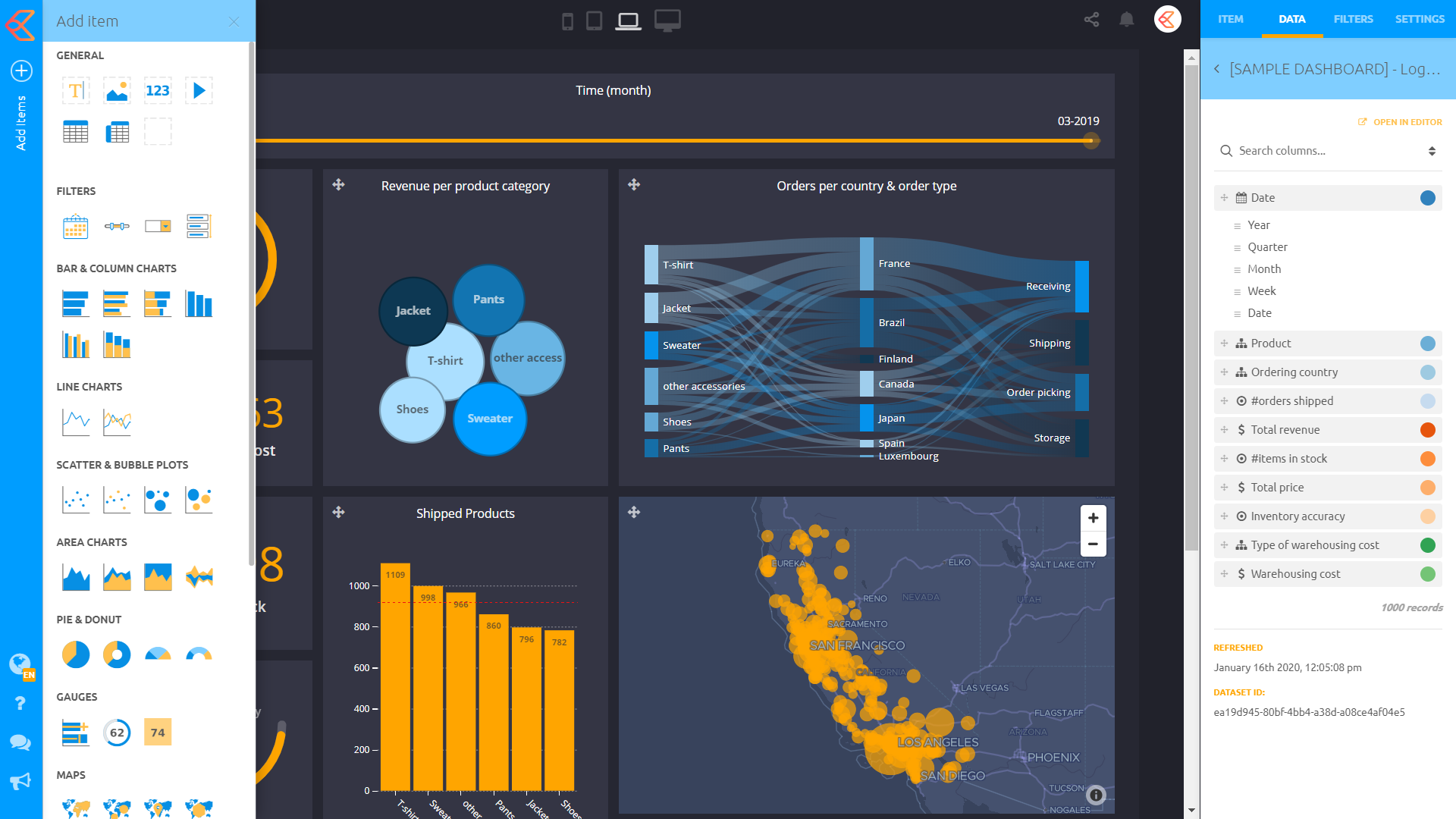 Prices and features of Cumul.io
Customer reviews about Cumul.io (0)
No reviews, be the first to submit yours.