SecludIT
Presentation of SecludIT
Company summary
SecludIT is a software company, founded by seasoned experts in network infrastructure security and virtualization. Started in 2011 to answer security and vulnerabilities in IT infrastructures, the enterprise has become an industry recognized player, building partnerships with companies such as Microsoft, Amazon Web Services, VMware, HP and Docker.
Founding member of the Cloud Security Alliance, SecludIT is recognized worldwide for its technology proven results. SecludIT provides security services and software to help securing infrastructures and data, Web and e-commerce sites.
Product description
Elastic Detector outperforms existing solutions by shifting security audits to a new model: continuous and adaptive surveillance, which dramatically minimizes risks of cyber criminality damages while lowering operational and maintenance costs.
Elastic Detector is agentless, alleviating security administrators daily duties: no need for costly and cumbersome deployments or maintenance operations.
Still Elastic Detector delivers on the promise of in-depth security analysis: it scrubs servers out thanks to its unique cloning feature, that makes diagnosis running into the server clone while the original production server is left untouched. Dormant servers (invisible from typical scanners) are captured and cloned by Elastic Detector so they can be analyzed and secured as well.
So, its customized reports bring the right information at the right person. C-Suite gets the risk level of their company thanks to understandable KRI (key risk indicators) and technical teams have detailed reports with all security issues.
Competitives advantages
1. Automation (auto configuration, auto discover, less manipulation)
=> charge/cost/time reduction
2. Clone & Scan (no impact on production)
3. Reporting (Key Risk Indicators - KRI)
=> easy to understand
=> adapt to the C-Suite
=> compliance help
8. Expertise Cloud / Docker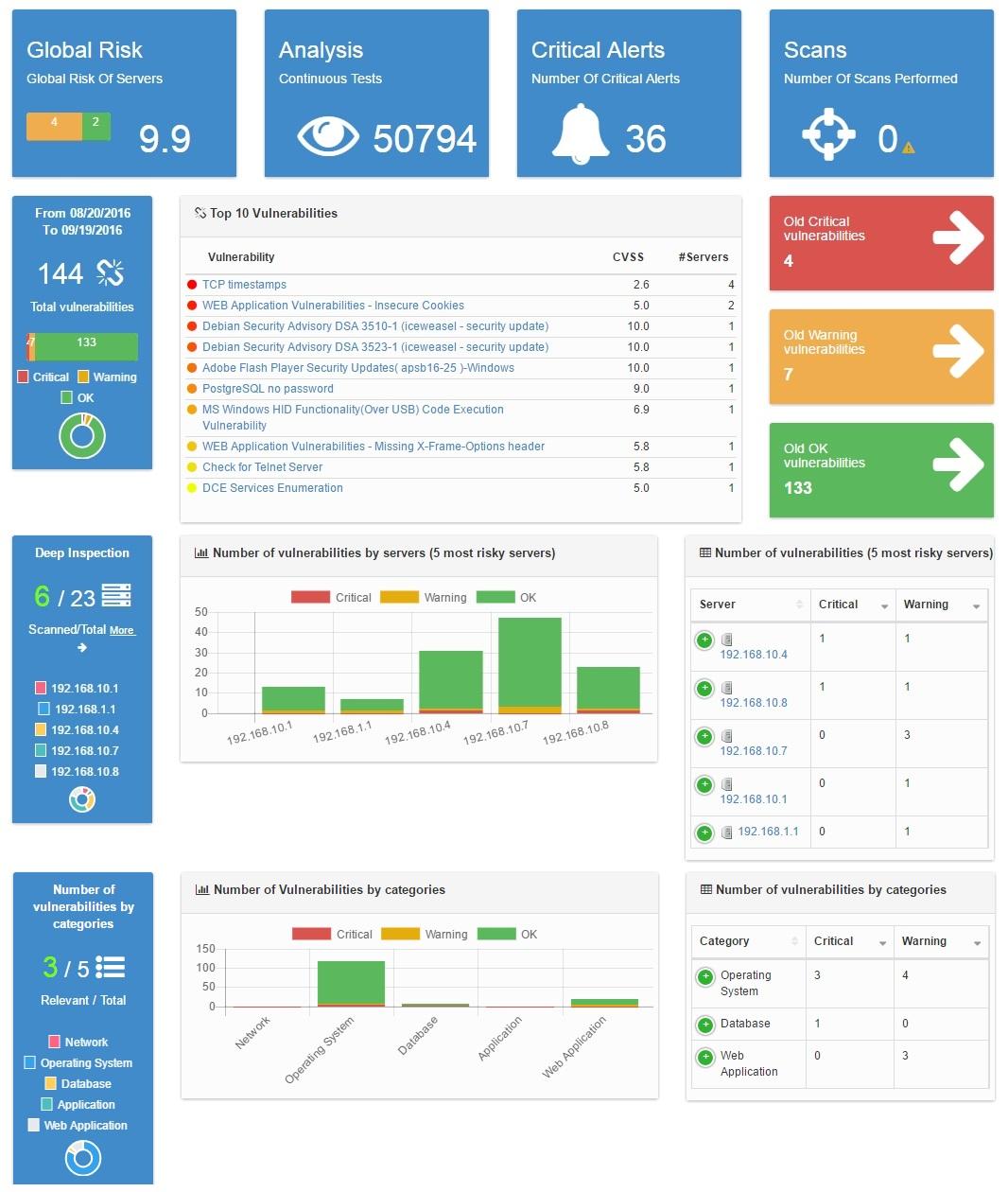 Prices and features of SecludIT
IT Protection
Diagnosis of Software and Server Access
IT Protection
Diagnosis of Software and Server Access
Elastic Detector Premium
Rate
IT Protection
Diagnosis of Software and Server Access
Customer reviews about SecludIT (0)
No reviews, be the first to submit yours.