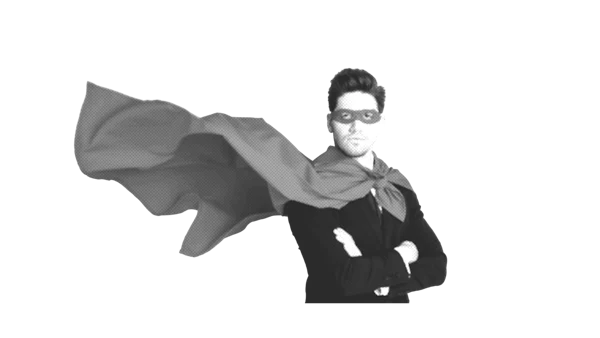 Talent Management Strategy is the Core of Your Business
Talent management strategy raises the question of human capital as a company performance lever. How can we manage employees, and not just skills, to turn this competitive advantage into a strength?
Appvizer returns on this important human resources issue, from recruitment to work organisation. Definition, strategy, examples, the importance of talent management...Become an expert
Talent management: definition
Talent management is a strategic approach to human resources. It enables the company to anticipate and support its performance in the long term, by relying on employees or candidates with the highest potential.
Being in the employer's position, the human resources manager faces a number of challenges on a daily basis:
evaluating and attracting the best candidates,
acquiring talent,
encouraging the development of skills, and therefore the emergence and development of talent,
retaining, defining and developing a talent retention policy (loyalty to the company),
managing the succession of a departing employee.
What are the key components of talent management?
Developing a talent management strategy is not an easy task: it is based on the balance between the skills expected by the company and the skills available internally. Ultimately, it allows a company to maintain a competitive advantage.
Talent management process takes place at two levels:
At the stage of recruitment and before the integration of a talent. To attract and retain qualified profiles, you should rely on:
headhunting (recruitment agency with a headhunting vocation),
the employer brand,
jobs descriptions,
sourcing in order to build up a pool of candidates,
recommendation, or cooptation.
Long-term: invest in your human capital and focus on the future. This means:
investing time in training, learning and development,
improving your employees' skills and integrating them properly into the company (onboarding),
investing in quality equipment, tools, means to carry out projects, etc,
don't forget the importance of rewards and recognition for better employees' experience.
How to create a good talent management strategy?
What is effective talent management? We provide you with a list of questions to ask yourself when assessing your talent acquisition:
Have you set up a competency framework in line with your company's strategic issues?
How do you identify your talents internally? What criteria are used to assess and develop competencies?
How do you promote your employer brand on professional social media?
Have you thought about digital gaming (recruitment or awareness-raising in the form of games)?
What talent development tools do you have at your disposal?
What level of commitment do you detect in your employees? What career aspirations do they have?
What corporate culture do your leaders embody? Are they a source of motivation and inspiration?
Has your HR team implemented coaching techniques?
What is the team's preferred way of working together?
Talent manager - your strategy's guarantor
In view of the strategic plan and the stakes that talent management presents for a company, a talent manager can be a valuable asset.
Her/His mission is to integrate, retain and develop the skills of your employees. The objective is simple: to maintain the performance of your best talents at the highest level.
To achieve this, the talent manager implements a number of tools adapted to skills management. Tools that can offer your company a strong economic and competitive advantage.
💡 Have you thought about software for managing your talents? An HRIS tool is a Human Resources Information System capable of managing several software modules. In particular, it can help you to:
follow the professional development of each individual,
keep the information from the annual interviews,
manage training needs.
Examples of talent management: 4 proven methods
Example 1: giving the freedom to develop one's strengths
Each "colleague" does what he or she knows how to do best and assumes the desired responsibilities within Morning Star, the company that processes tomatoes in the United States.
Incredible: the management does not assign a "fixed position", but gives its 400 employees the freedom to grow and develop within the assigned "strategic cell".
⭐ As a result, employees take on higher levels of responsibility and challenges and are highly motivated. The company's human capital provides more qualified, expert and motivated added value.
Example 2: (re)creating pleasure and motivation
A town hall near Paris has raised the question of pleasure at work: indeed, it is out of the question to exclude agents in a situation of failure. A positive approach has been taken and the employees have agreed to work together. Each employee has been reassigned to a position that corresponds to him or her.
🤩 Result: 80% of the employees concerned showed a real and new investment in their work.
Example 3: simply valuing talent
When a new developer arrives at Facebook, he joins the "boot camp": for 6 weeks, he discovers the company, the services and missions, but also the development areas that correspond to his aspirations and motivation.
😍 In this way, the company encourages the commitment of its employees, as opposed to imposed tasks.
Example 4: free time over professional time
Everyone has heard about Google and the famous 20% "free" time that the company gives to its teams. The founders gave the teams the opportunity to devote themselves to other projects with a freer dimension.
😎 Surprise: this operation gave birth to Gmail. Nice added value for the company and its high performing employees, isn't it?
Why is talent management important?
Talent management is an established business performance driver. At this stage of the reading, it seems natural for us to ask you the question:
In your opinion, is taking into account the aspirations and skills of an employee the essential condition for successful talent management in a company?
Best tools for you