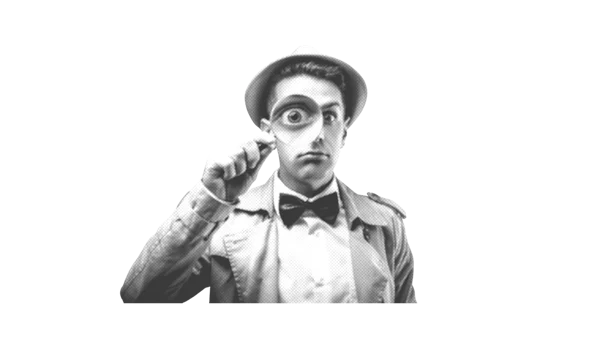 The influence of Big Data in our daily professional lives is changing our way of working. This is particularly relevant with prospecting, customer relations and marketing. Companies wishing to feed qualified leads in purchasing to their sales forces have, since recently, very powerful and affordable means to do so. Discover our advice on the Salezeo Lead leads generation app. Known today as Visiblee, it is one of these revolutionary tools which allow you to detect new business opportunities which were, until now, unknown by your services. Your sales force will then only need to convert these hyper qualified leads into new customers for your company.
Identifying and mapping the potential market
With its easy-to-use tools, like Google Analytics, each company can know who visited the website, the length of their visit and the number of pages visited. It's more complicated when it comes to deepening your knowledge about the profile of the visitor and their company.
So to gain the data of internet users, numerous techniques are already in place, like through the downloading of data sheets, free webinars, online quotes, etc. These leads are generally of high quality, except that the rate of transformation of these marketing techniques is generally around 2 to 3%. The remaining potential market then is enormous.
Firstly, you need to identify the company targets that could be interested in your products or your services in terms of staff, location, activity sector and even sales revenue. We then would have a map of available potential. For example, for an accounting software publisher, we would have a list of a certain number of Administrative and Financial Directors or company heads to contact on given criteria.
Then, the Visiblee tracer is set up on your company's website. You then collect the IP address and the different cookies of each visitor. The best leads are those who come to you through your website.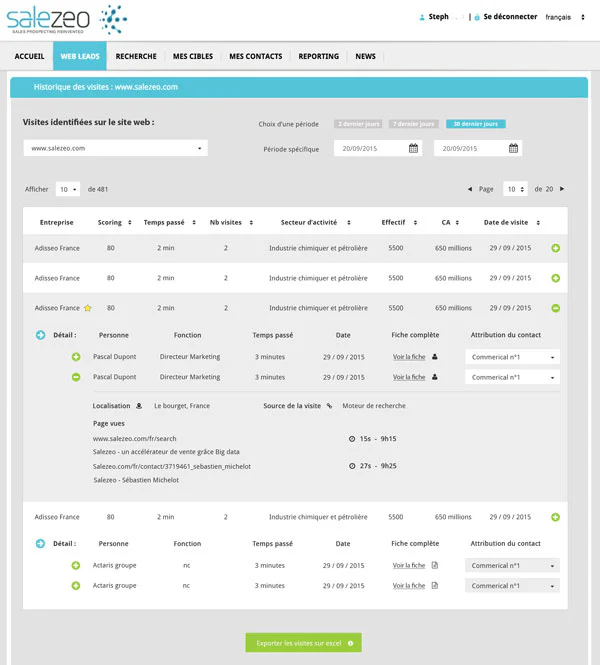 Example of the identification of a lead
From these two pieces of information - the target defined upstream and your web users - you get a complete list of prospects in your Visiblee application. Thanks to the characteristics of the target, this data will be more or less prioritised to optimise prospecting. Elements such as the trajectory of the web user on your site, the time spent on key pages and how they correspond with the determined target will impact this classification. For example, commercially, it is more interesting to contact a lead who visited the rates page of a product rather than a web user who browsed the job opportunities page. The visitor's behaviour demonstrates whether they are interested in your brand.
Deepening the leads
Once a leads base is complete, it's time to deepen it with relevant information so that the sales force has as many strings at their disposal as possible.
The IP address detected by the platform will be fed with all of the information in the collaborative Visiblee database. Thanks to this online lead generation application, containing 3 million contacts, your identified and mapped list of leads will be enriched with all of the data it contains: the name of the company, telephone number, website, size, geographical location, news shared on social networks, etc.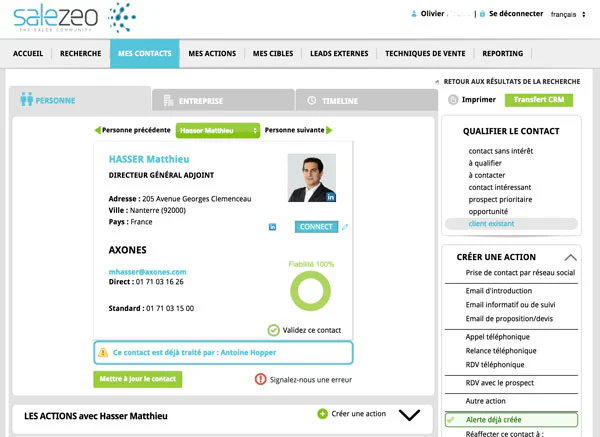 Example of an extended contact file
Since an IP address belongs to the legal entity, in other words the company, the data of the Visiblee database is only professional and related to B2B. Enhancing the contact database is done collaboratively with Visiblee, to guarantee qualified leads from salespeople and to maximize the transformation into a new customer.
Converting leads into customers
The database qualified for your business is fed within your online Visiblee app. You have all of the means to monitor the actions to be carried out, to collaborate with the sales force and to extract the data to handle it offline.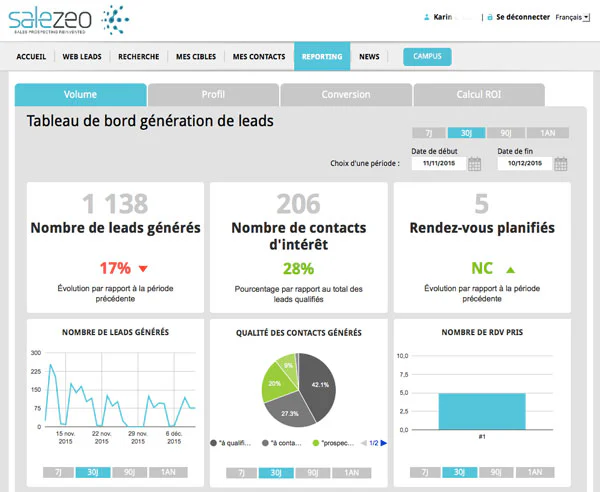 Monitoring table for leads generated
Via this platform, you have a prospect breeding ground which serves your leads nurturing, in other words maturing prospects who would not yet be quite ready to buy. It's up to you to see how to best use it. Either you can communicate this qualified list to your salespeople to make them very efficient in their prospecting, or you can put marketing actions in place, such as automation for example.
Marketing automation is the triggering of certain actions on the basis of criteria related to your target: geography, behaviour, activity sector, etc. For example, say you want to programme email sending to an officer who showed a strong interest while navigating the key pages of your website. You have two options to do this:
An interface is provided by Visiblee, which can help you, if need be, in this activity
an API is provided if you are already equipped with a marketing automation solution, like Spread Family, Sarbacane or wewmanager for example
The Visiblee company offers two highly complementary SaaS solutions with, on the one hand, the IP detection which generates qualified leads, and on the other, the collaborative database, with its 3 million professional contacts.
Thanks to this expertise in business prospecting, exclusive in the world, the French publisher developed the identification of decision-makers thanks to the professional IP addresses. In other words, it's because Visiblee has an exceptional database in Europe that it can bridge the gap between a company's cookie and the particular profile of a staff member. This evolution towards Big Data was indispensable for prospecting for large companies. It is easy to find the name of the marketing director of an SME, it was less so in a large company. Access to Middle Management is then possible thanks to this new level of precision that Visiblee uniquely offers to date. With this tool in hand, you will have all of the keys at your disposal to become the best at business prospecting!
Software quoted in this article