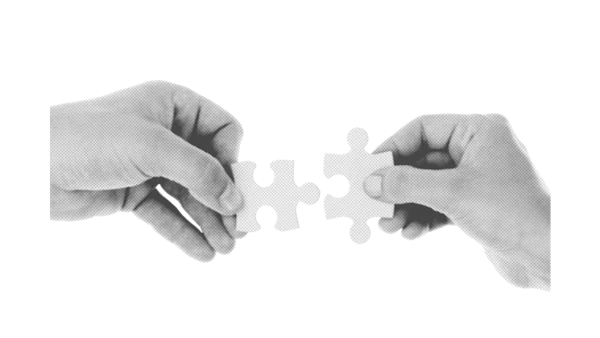 ERP software helps companies manage their activities from start to finish, from accounting to human resources, commercial or document management... everything can be managed with a simple tool.
In this article, you will find all the information you need to find the perfect ERP for your business; the flexible tool that allows companies to perform their daily activities while saving time and money; guaranteeing an increase in productivity and employee satisfaction.
Furthermore, find a list of the top 8 benefits of using an effective ERP system, and risks to consider before making the right choice.
Want to know about the concrete benefits of ERPs in detail?
Download our dedicated white paper, "How an ERP System Would Benefit Your Business"! Created hand in hand with Odoo, this mini-book gives an overview of the history and evolution of ERPs following the rise of AI and the cloud. What's more, it also includes a real-life case study on how Toyota realised substantial productivity gains using Odoo ERP!
What is ERP?
ERP, also known as IMS or Integrated Management Software Package, is a software package for managing the entire work activity of an organisation. Derived from the English word "Enterprise Resource Planning", ERP is defined as software for managing all business processes that support the operation of a company.

This system clusters different type of functions into one platform:
Human Resources Management,
Stock Management,
Customer Relations,
Accounting and Financial Management,
E-commerce,
Supply and Distribution, etc.
In general, an ERP software package is a unified response to a large number of company needs and practices, in the form of independent modules.
A single database is shared by all the application modules, allowing standardised data to circulate easily and never to be duplicated or re-entered, meaning that redundant data entry is avoided, making the information consistent and reliable.
Functionalities of an ERP
As previously mentioned, an ERP is made up of a set of modules that can be customised according to the needs of the company. Each module corresponds to an assignment and includes a set of associated functionalities, some of the most important modules are:
Customer Relationship Management (CRM)

: efficient to offer customers a

better follow-up, while guaranteeing the profitability of sales actions.

Accounting module:

enables multi-currency management, thus saving time, committing

fewer mistakes,

and concentrating on high value-added tasks.




Quotation and invoicing:

allows for easy management of customized

invoices

, reminders, and price adjustments.




Human Resources

: managing

schedules and monitoring staff

attendance hours, while including personnel management involving working time and productivity.




Customer service

: essential to ensure customer satisfaction as well as maintaining the company's image and reputation to establish

brand awareness.
Marketing

: indispensable for implementing

effective marketing campaigns

with precise targeting and client segmentation.
8 advantages of using an ERP system
Despite their apparent complexity, management software packages have many advantages.
A gain in productivity
Save time by automating time-consuming tasks, avoid accounting errors, and receive access to relevant and updated data in real-time. It helps employees to improve concentration on essential tasks while keeping up with their workflow.
Only one interface for every task
A single software package to manage all aspects of the business, a unified interface to make life easier.
Easier processes
An ERP enables a structured and streamlined process where the whole company benefits from optimal activities management, resulting in more time to concentrate on strategic tasks leading towards improved efficiency.
A reduction in operating costs
A single software package replaces your existing tools, which also means lower training costs for understanding several software, ultimately resulting in the need for more strict cost control.
An answer to all your needs
The modular aspect of an ERP allows for the possibility of building the most suitable software that corresponds to the users' activity and specific problems.
Data security
Data is backed up in the cloud, with no risk of losing it, benefiting from high-security standards.
A decision support tool
An integrated management software package is an incomparable decision-making tool: uniqueness of information, scheduling, optimization of flow management, dashboard with precise indicators.
Return on investment
Thanks to the use of several modules working together, the return on investment of your ERP / PGI project can be translated in a long term by economies of scale, time savings, productivity, and reactivity, compared to the use of unsuitable tools that restrict collaboration between company departments.
Risks of using ERP software
Even though ERP software bring a lot of advantages, it also has some risks that companies need to be aware of:
Choosing the wrong software

: not every company uses the same ERP software, because some of these solutions don't offer the same range of functionalities adapted to different size companies.




Security and privacy

: seeing as ERP software manages very important company information, if this software is vulnerable or faces an attack, the company will be at risk.




Employee timeline training

: because ERP automation works in a process timeline, employees must be trained on how to execute these functions in a given timeline, if not, the whole workflow can be compromised and lost.




Delayed software updates

: seeing as ERP is still a software, it must be updated from time to time, companies tend to forget this and end up with a slow system or information they can't retrieve.
Even though these risks can present major consequences to companies, they can be reduced if you carefully revise the ERP software to adapt to your company.
Software quoted in this article