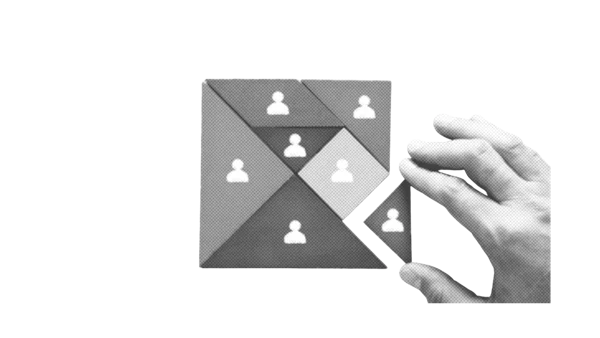 The phrase ERP (Entreprise Resource Planning) is mentioned a lot. But what exactly does it consist of? When should you consider if for your company? And how do you identify what you need?
What does an ERP software do?
ERPs are management software which centralize all of the company function flows: accounting, business, human resources, etc.
Running a young company
At the start, choosing an ERP software is rather rare. The entrepreneur generally begins by organizing their database on Excel. They eventually evolve towards a tool tailored to their work when the need arises: a CRM (Customer Relationship Management) tool for business management, or an accounting software for record keeping. Up until this point, no ERP is used and a priori the need does not arise. So where does that change? When can - or should - the company begin thinking about an ERP software?
Growing needs
The need for an ERP tool becomes apparent when:
internal problems begin to accumulate
processes become redundant or labor-intensive.
Let's say that one of your sales staff learns that a client has moved. They note it down on their end, but forget to enter the information in the records so receipts and mail keep getting sent to the old address. In order to foster internal exchange, department meetings can aim to
address issues like these
. But they risk skipping them. With your nose to the grindstone, it's easy, even common, to forget to transmit information to colleagues.
The need for a common tool
It's not the size of your company but the volume of flows processed which will cause you to reach the threshold necessitating the implementation of an ERP software. When the information entered by someone from the company becomes accessible throughout your services, your information transmission problems instantly go away. More autonomous, everyone has access to the information they need and can dig through it if necessary. From the structural point of view, the ERP becomes the backbone of the organization. Accessible to all employees, it is at the heart of the tasks and advancement of each. It's collaborative, introducing greater transparency. And for management and the various heads of service, it facilitates activity steering. The figures, available in one place, can be cross-checked to offer a concrete overview of the company's situation, from the financial, competitive and human perspectives.
How to choose your ERP software?
In accordance with your industry/work
Companies overall have similar processes: prospecting, sales, billing, internal management... However, each company will function differently, to greater or lesser degrees. A consulting agency, for example, will not operate in the same way as a company in construction: prospecting scenarios, quote submissions, calls for proposals, billing per task or per hour... Some ERP software can also be aimed at one or multiple industries. IOvision is thus aimed more at service companies like agencies and firms, whereas Archipelia positions itself more for retail, trading and production activities.
Features
These ERP software, like industry toolkits, are turnkey solutions. When you work in one activity area, the tool is a priori made for you. However, it's possible that while working in a given area you have your own business model or operating method which differentiates you from your peers. An off-the-shelf software might not suit you in this case. You then have two alternatives:
opt for an ERP which meets your specific requirements. If you have identified that your human resource management is key to the success of your model, it would be wise to go for a tool aimed at that element in particular, like Zéphir for example.
opt for a modular software. It might be that your sales people are used to working with one tool, that your accounting is managed from one moment to another. By opting for a cross-functional ERP, you would need to ask your teams to change their habits and their work environment. It's a delicate matter... And it might be the case that some find the new tool to be less performing. Luckily, more and more ERPs are equipped with APIs to be able to interface with third solutions. This compatibility between tools allows you to choose to keep the solution needed by each of your services, while unifying the structure's computer system.
If a company can do without an ERP, there always comes a moment where it becomes necessary. The ERP software makes internal workflows more fluid and helps to increase productivity, as long as it suits the industry or specific requirements.