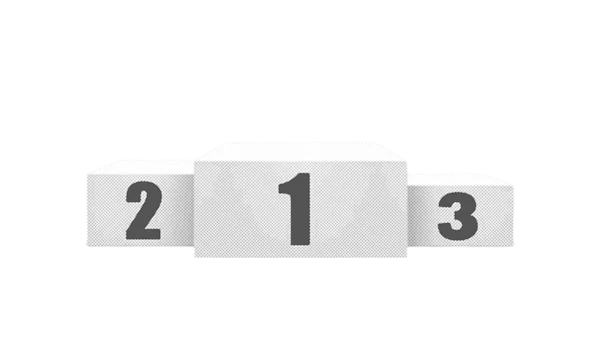 Project management has become an essential part of modern businesses of all sizes. As companies are striving to be more agile and collaborative, projects have become a staple of the modern workplace. As is the case for most things, however, efficient project management can only be done with the right tools.
Small businesses sometimes have trouble finding the most adapted project management solutions to make the most out of their small teams. But fear not, as Appvizer has dedicated this comparative study to SMBs just like yours!
Learn more about what project management software can do for your small business and how to choose the right one for your organisation. Our top picks of small business project management software complete with reviews will allow you to get a comprehensive overview of the solutions available to run your business more effectively.
The key features of project management software
What is project management software? What can it do for your business? These are valid questions, as more often than not, the best tools don't come for free. While there are many project management solutions available, each with its own set of features, standards highlights include:
Organisational features: this shouldn't come as a surprise that project management solutions offer tools to organise your workload. This means they give you the ability to create and sort lists of tasks, set up task dependencies and notify you when due dates are approaching. Project Portfolio Management (PPM) software can help you manage complex projects that need to be subdivided into multiple projects.
Collaboration features: it's becoming more and more common for project management tools to integrate collaboration tools to facilitate communication between team members. These can include a team chat, the ability to share file attachments or even video conferencing.
Tracking and reporting features: project management software can be of great help not only to the project team but also to the project manager. Dashboards and interactive diagrams such as Gantt charts allow them to track project progress and KPIs to edit and share reports with different stakeholders more easily.
Workflow automation features: most modern project management solutions are designed to facilitate work and streamline workflows. To save time, they include tasks templates, automation features, scheduling and more. They also integrate with tools you already use, either via an API or native integrations to Zapier and the likes.
Invoicing and billing features: though not included in all project management software, the most full-featured and most construction project management solutions include easy ways to process and record payments and bills. These convenient capabilities can streamline work especially when many external parties and contractors are involved.
Support features: professional software comes with support from a team. Depending on the pricing plan you've chosen, support can be provided via a live chat, phone or email. Enterprise versions may also include a dedicated account manager in charge of guiding you personally through the features of your software.
💡 This is especially the case with SaaS solutions, which are paid for one month at a time or annually. These subscriptions give you access to online solutions that are always up to date and don't require a lengthy installation process.
List of the best project management software for small businesses
Teamwork
Teamwork is a user-friendly yet powerful tool to manage all kinds of projects and tasks. It is a complete solution with Project Portfolio Management (PPM) features, time-tracking, billing and invoicing, workload management and more. Add-ons from the Teamwork Management Suite can add CRM functionality and more to transform it into an all-in-one platform to run your business.
This solution is perfect for small agencies dealing with clients on a daily basis, as the standard plan comes with unlimited client users. Built with both internal and external collaboration in mind, it allows users to chat and share documents easily.
This agile software features Kanban boards, burndown charts, Gantt and other useful reporting tools. Project managers can send bills and manage the budget with ease, while workload management allows them to monitor resource usage in real-time. Project and task templates, as well as integrations, allow your team to save time and focus on getting work done faster.
Most of these features are available for free for up to 5 users: this solution offers one of the most comprehensive free plans on the market. Among other things, it includes full Gantt chart functionality, time-tracking and advanced task management with dependencies.
Pros
Fully-featured free version with Gantt chart, time-tracking, filters, mobile app, Zapier, subtasks and task dependencies, and even limited resource management
Complete set of features with billing, project portfolio management, time-tracking and client users that are especially useful for small agencies and consultants
Add-ons to extend capabilities and meet the needs of your entire business: CRM, video chat, document management, helpdesk solution
Cons
Paid plans slightly more expensive than direct competitors
Limited integrations with the free plan (no cloud storage or Slack)
Project portfolio management features only available on paid plans

Deliver better projects in less time!
Learn more about Teamwork
Wrike
Wrike is a standout among popular options for small businesses. It is one of the most comprehensive and flexible project management solutions available on the market. This tool provides a wide range of add-ons to adapt to all kinds of organisations, from proofing tools, suited to creative teams, to a complete resource management extension.
A generous free plan allows your business to get started with a Kanban board, advanced task management and file-sharing. You'll even get access to the mobile app to work on the go. The interface can be customised by users to adapt to their personal needs and preferences and conversations can be filtered to always see the most relevant information.
Make collaboration a breeze: share information in real-time and bring down the walls between your different departments. Everyone can share their progress and reach out to project team members without using endless email threads.
You'll never outgrow this project management platform: Wrike offers advanced features including permissions management, time-tracking, Single Sign-On and more. Custom dashboards allow managers to have a 360° view of all projects. Tracking and reporting have never been easier.
Pros
Generous 2 GB storage and integration with popular cloud services included in the free plan
Diverse add-ons and plans to suit teams of all sizes and all backgrounds
An agile and collaborative tool to modernise your processes
Cons
Limited active tasks and Gantt chart not included in the free plan
You may need help when choosing the best plan and add-ons for your business
Advanced integrations and automation require the Business plan

Trusted project management software that boosts productivity
Learn more about Wrike
Zoho Projects
Zoho Projects is one of the most comprehensive project management solutions out there. As part of the Zoho Suite, it can be integrated with all the other products offered by Zoho for complete control over all areas of your business. A wide selection of third-parties integrations are also available to streamline your workflows.
Zoho Projects provides all the features you need to lead your projects to success. Its task management system is complete, as it includes dependencies, scheduled and recurring tasks. Tasks can even be made dependent directly via the interactive Gantt chart.
As an agile project management tool, Zoho features full support for Sprints and baseline graphs. This all-in-one solution allows you to view and manage your budget at a glance, with support for invoicing and billable timesheets. You can compare the actual vs planned cost of your project to monitor performance and avoid overruns.
Collaborate with video calls, chats and forums, automate your workflow, get intelligent reminders… without emptying your pockets! It comes as no surprise to people familiar with the Zoho Suite, but Zoho products are known for their competitiveness. This affordable solution provides more features than direct competitors at a low price.
Pros
Integrates with other products from the Zoho Suite and offers the required flexibility to adapt to the needs and size of your business
One of the most comprehensive offers with time and budget management, collaboration, automation and more
Affordable pricing with a generous free plan to get you started without skimping on features: you can view Gantt charts and access the mobile project management app at no cost!
Cons
Advanced task management features such as subtasks are not included in the free plan
Must migrate to the Enterprise plan for more than 50 users
Free plan doesn't include time-tracking or project templates

Project management, at its maximum efficiency
Learn more about Zoho Projects
Recap: comparison table
Software
Free version
Summary
Pros
Cons
Monthly price (standard annual plan)
Teamwork
5 users

2 projects

The best free plan

The most comprehensive free plan for SMBs
An agile solution to grow with you
A platform with add-ons

Slightly more expensive
Most integrations & PPM require paid plans

About £8.60/user
Wrike
Unlimited users

Limited active tasks

The most flexible option

Satisfactory free tier
Flexible with add-ons and pricing
Versatile and customisable by each team member
Collaboration and file sharing

No Gantt chart in the free version
May need help to choose options
Workflow automation features are paid only

About £6.90/user
Zoho Projects
3 users

2 projects

The most affordable solution

Affordable solution with many features
Part of the Zoho Suite
Video chat and file sharing
View Gantt charts for free

Free plan is limited
Full Gantt chart only in paid plans

£3.20/user
How to choose good project management software for your small business?
If you have a small team, you may not be convinced that your business needs a proper project management solution. Does your small business need project management software? If you're working together or collaborating on projects, the short answer is yes.
There are many solutions available on the market, some of which are particularly adapted to teams with only a few members. Flexible pricing and collaboration features can make it easy to communicate with others, while projects and tasks can be managed from one place.
Keeping things organised and accessible is key to working effectively, no matter how big or small your company may be at this stage. These solutions can grow with your business and make it easier for newcomers to catch up on your processes and the current state of your projects.
If you're a small business, you should look for project management software that:
Provides flexible pricing options: this allows you to not overspend when at the early stages. Some solutions provide a free version for small teams, while more premium options are available to accommodate your growth with the best cost-effectiveness.
Offers the tools you need: if you're new to project management, you may want to learn more about project management methodologies. As a rule, try to understand the way you work and how a project management solution could help you get things done.

If you're a small team of software developers, be sure to use one built with agile project management in mind: it should feature Kanban boards, wikis, repositories…
If you're a small creative team, you may like interactive communication features with user-friendly live chats and a way to share and manage documents easily.
Independents and consultants may prefer simpler solutions with a focus on task management and time-tracking. Some may want integrated payment and bill processing options to use as a real business management system down the road.

Suits your business and team members (and not the other way around!): a good project management solution should be easy to use. Choosing one with a steep learning curve or clunky UI means you'll lose time and money trying to teach everyone how to use it. Simple and elegant solutions are your best bet to reach your goals more quickly. Check the list of third-party integrations to build automation with your existing tools and streamline your workflow across the entire organisation.
💡 Many solutions offer a free trial for their different pricing options. Be sure to try them out before adopting them, as seeing for yourself how they accommodate your daily work routine can help you make the best decision!
Ready to use the best software to manage the projects of your small business?
Using the right tool to manage your projects can really give your small team a competitive edge and save time. Effective collaboration and organised projects are the two key ingredients for success. Interactive task lists and notifications help keep your projects on track! All modern companies base their teamwork on a robust project management solution.
It's crucial to choose the tool best suited for your business from the plethora of solutions available on the market. Have you found the small business project management software of your choice in our list? Be sure to check out or full repository of the best project management software to discover even more solutions. Let us know if this benchmark was useful to your organisation!
Software quoted in this article