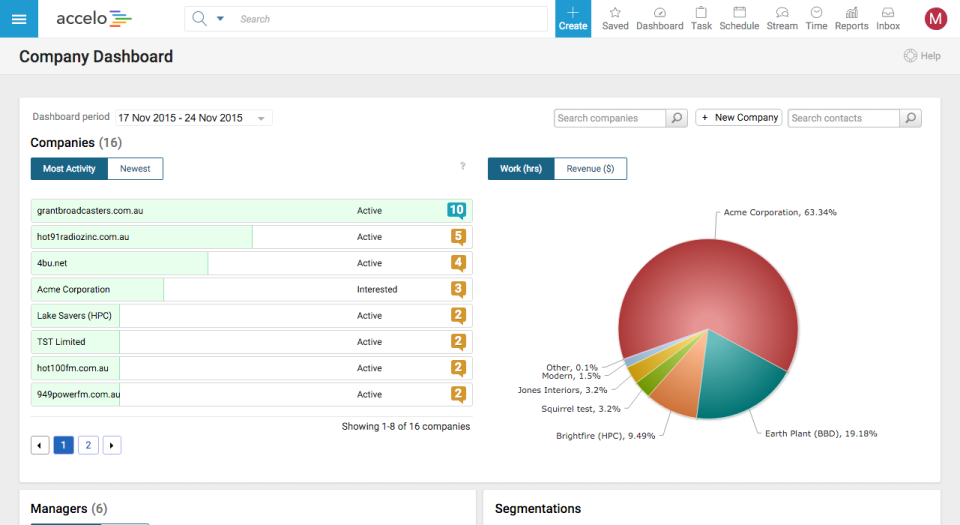 Accelo
Presentation of Accelo
What is Accelo?
Accelo is a project management software that will help you with your customer management. This tool lets you streamline your business and automate repeatable processes and helps to save time and money by running your business on one, integrated system.
With Accelo, client accounts, projects, timesheets, and more are tracked for you - so you can spend less time in meetings and dealing with admin work, and more time focusing on your clients.
Features of Accelo
Contract management,

Support (phone, email, ticket, chat),

Knowledge Base (tutorials, demos),

Customizable Templates,

Email Marketing

Client Portal,

Scheduling,

Calendar/Reminder System,

Segmentation,

Marketing Automation Integration,

Document Storage.