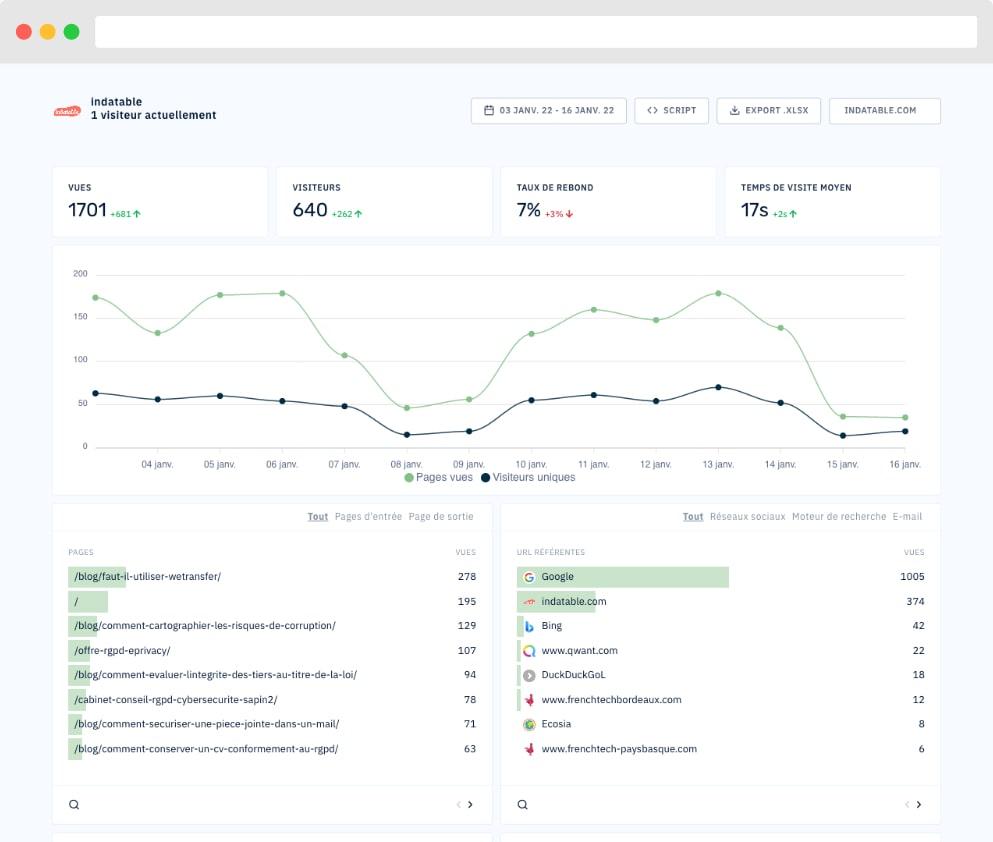 Abla Analytics
Presentation of Abla Analytics
Developed by the French start-up Astra Porta, Abla Analytics is a web analytics service in complete compliance with the data protection applicable law. Thanks to that solution, you will be able to understand your websites' traffic optimally and more importantly, ethically.
How is our solution different from Google Analytics? Abla Analytics is a serious alternative and compliant with the GDPR (General Data Protection Regulation). This service has been certified as respectful of users' privacy by the CNIL, the French Data Protection Authority.
Abla Analytics offers its consumers a wide range of features while respecting the data protection regulation. Indeed, this tool has been qualified and certified by the CNIL, which enables its clients to set up the software in a more timely and easy manner. CNIL also exempted our analytics from the obligation of requiring users' prior consent to the use of tracers, more commonly called cookies, the user experience is therefore improved since the cookie wall becomes optional and the collection of data becomes more complete since it collects all the traffic.
This service will enable you to measure your website attendance in a simple, intuitive, and thorough way. Numberof visitors, average time spent, bounce rate, we got it. To complete your analysis, you will also know the browser your users use, their type of device, their operating system, how they entered your website, and of course, where they are coming from. All those pieces of information are put together on a graph at the top of the page, which will allow you to have an overview of your statistical data for the desired period. You will also be able to export those data onto a spreadsheet format.
Advantages of Abla Analytics
Respectful of the RDPR and the CNIL recommendations

CNIL consent exemption

Bypassing ad blocker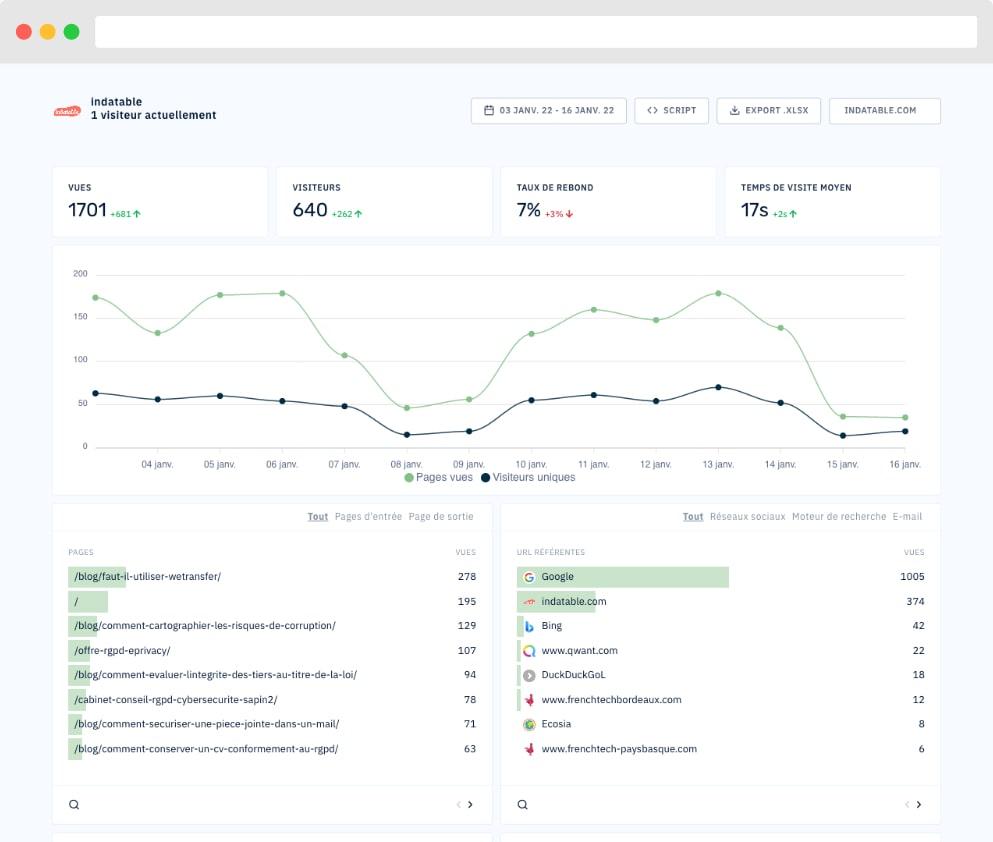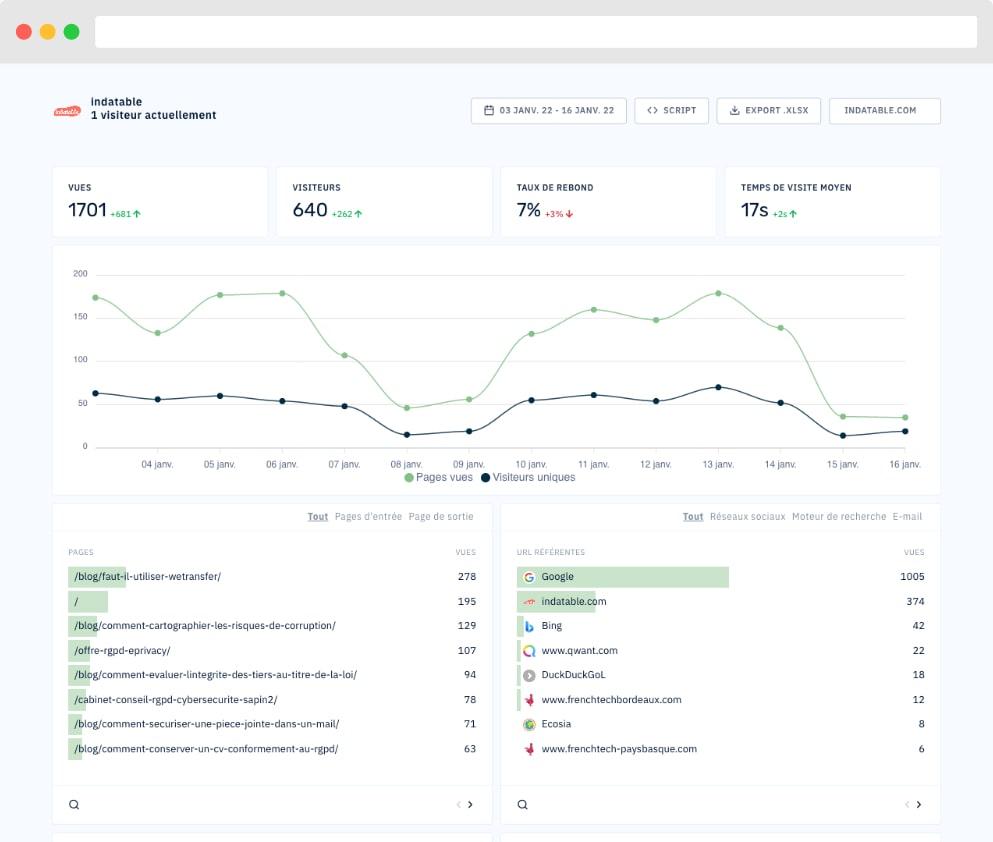 Prices and features of Abla Analytics
Analytics
Connection to Live Data Sources
+ 2 other features
Analytics
Connection to Live Data Sources
+ 2 other features
Customer reviews about Abla Analytics (0)
No reviews, be the first to submit yours.