Yousign
Presentation of Yousign
Yousign is a certified software solution for generating verifiable electronic signatures. The application is the leader in its class in France and already has a considerable customer base with more than 4000 customers.
Signing Documents Electronically with Yousign
Yousign's operating system is very simple and suits the dematerialisation of documents. It makes it possible to securely dematerialise handwritten signatures and to digitalise processes for electronic document signing. Simply select the signatory, drag the paperless documents to be signed and the designated persons will be able to add their esignature to the documents.
You can sign all types of legally binding documents in any format- PDFs, Microsoft Word Excel and more:
Commercial documents (contracts, quotations, etc.),
Signature of HR documents (employment contracts, etc.),
Financial documents, etc.
Yousign works on a monthly per user subscription model through a Saas software or using an their API with a per signature pack subscription model. The variety of models offered makes it possible to adapt to all needs and uses whether you are an SME or a large structure. The switch from paper to electronic documents saves time for companies. Dematerialising the signature and establishing the E-signature as a standard gives companies the opportunity to better respond to markets.
It can be used immediatly. Its ease of use and the very short training time required enables you to get up and running in no time. This solution allows companies to develop their activity dematerializing all their documents.
Secure solutions with probative value
As a trusted third party, Yousign provides confidentiality with its secure and legal solution to the electronic signature problems of European companies. It is compliant with European legislation.
The data of this electronic signature software is hosted in two data centers in Europe, in a secure and reliable infrastructure. Yousign helps to build the signature and keeps an audit trail for each signature.
With the Yousign e signature software, you no longer waste time printing contract documents, signing them with pen and paper, scanning them again and sending them to the recipient. The digital signature enables the signatories to be secured and overcomes geographical distances between the contracting parties by allowing you to sign documents online.The workflow of data processing is thus automated.
Advantages of Yousign
Legally binding

Easy-to-use

eIDAS, ETSI and LSTI certifications

Certifications:GDPR, ANSSI, eIDAS, ETSI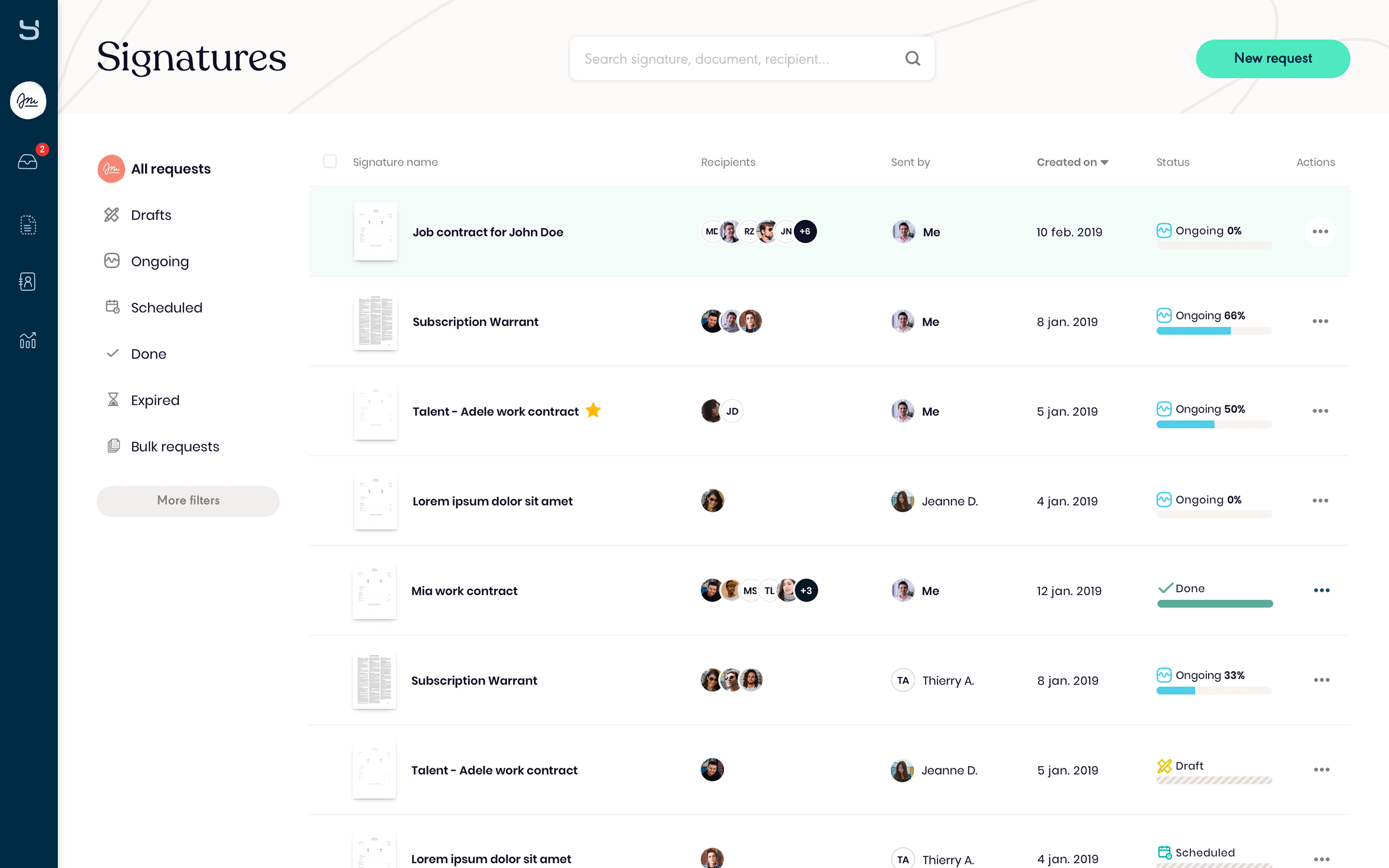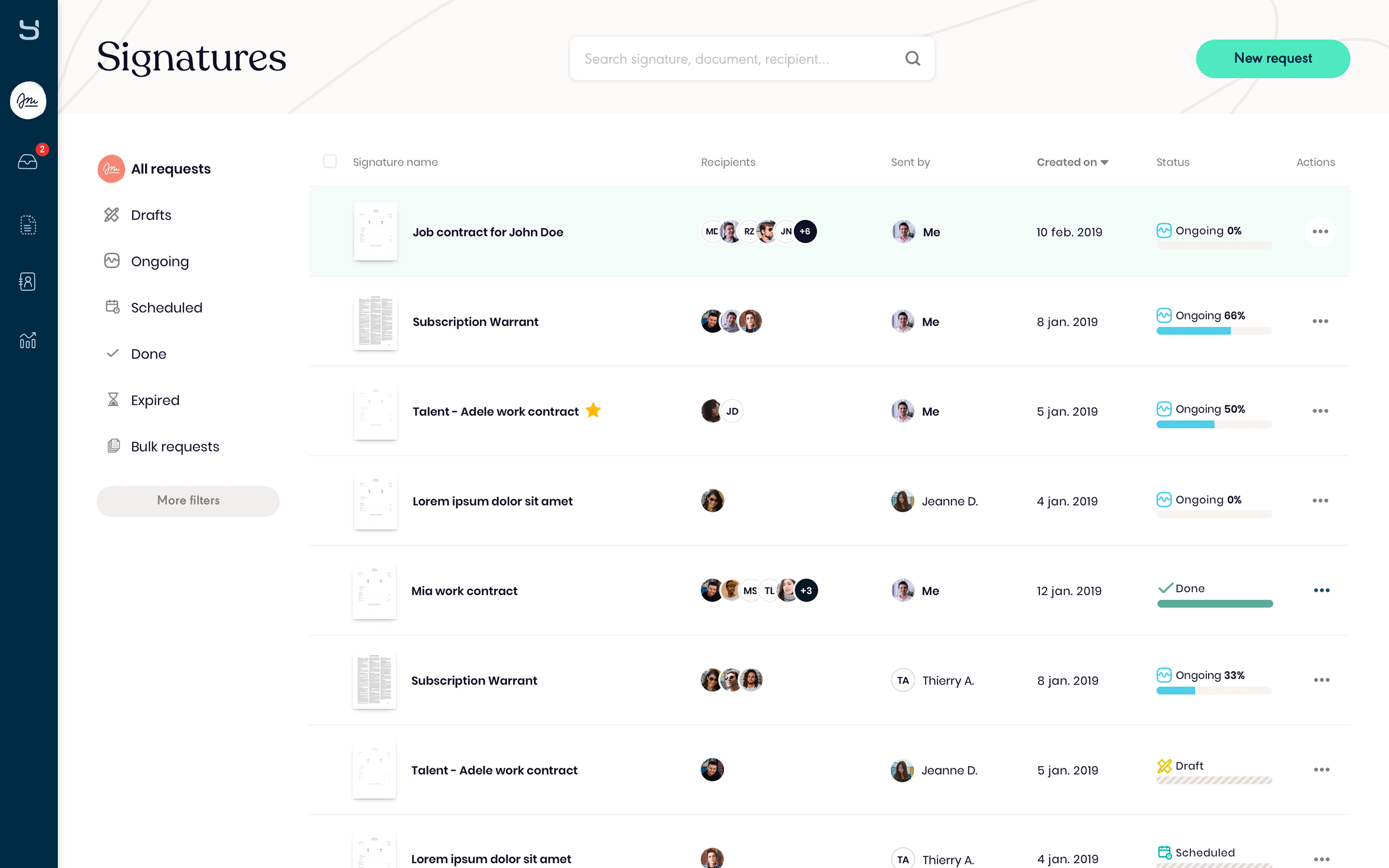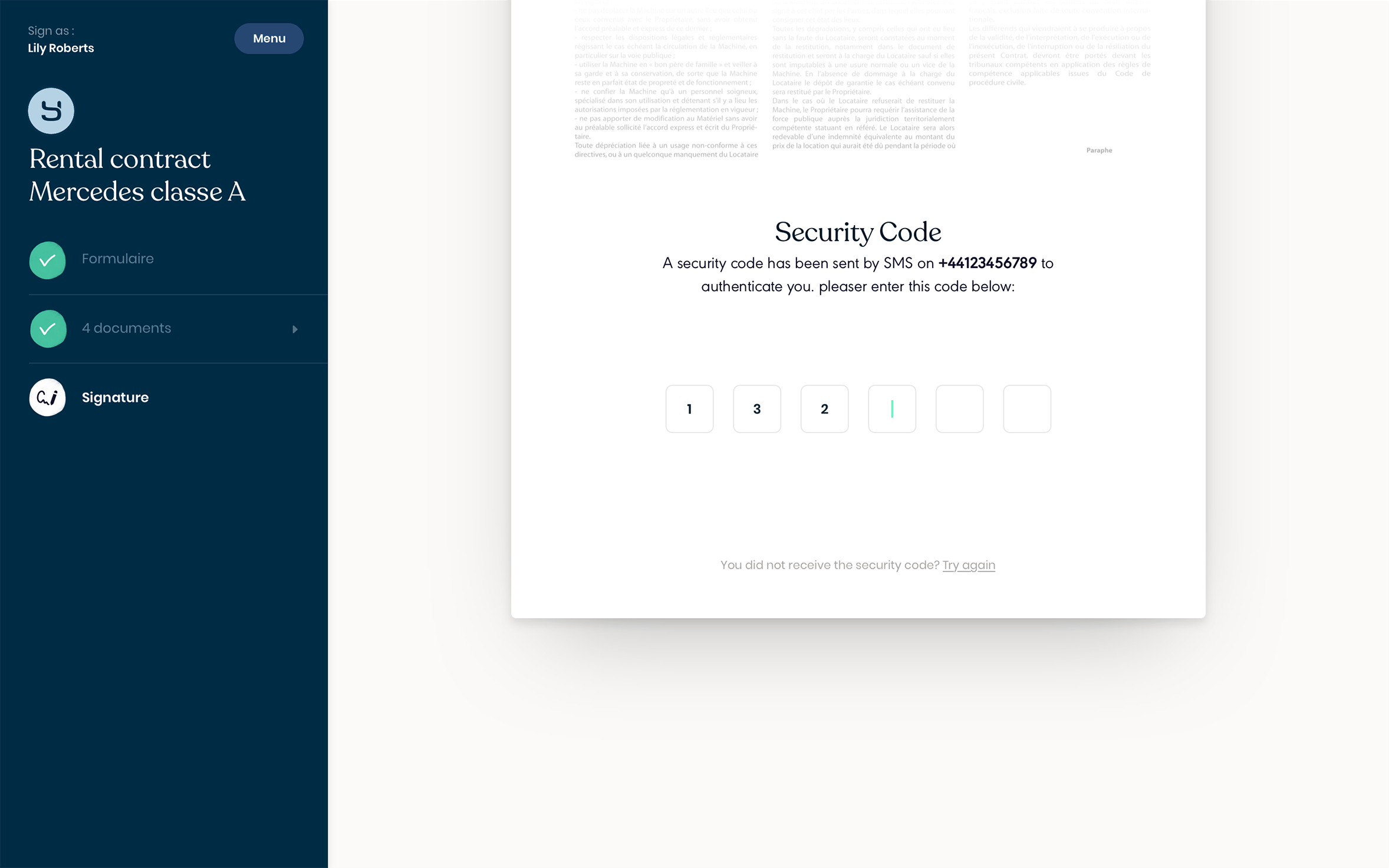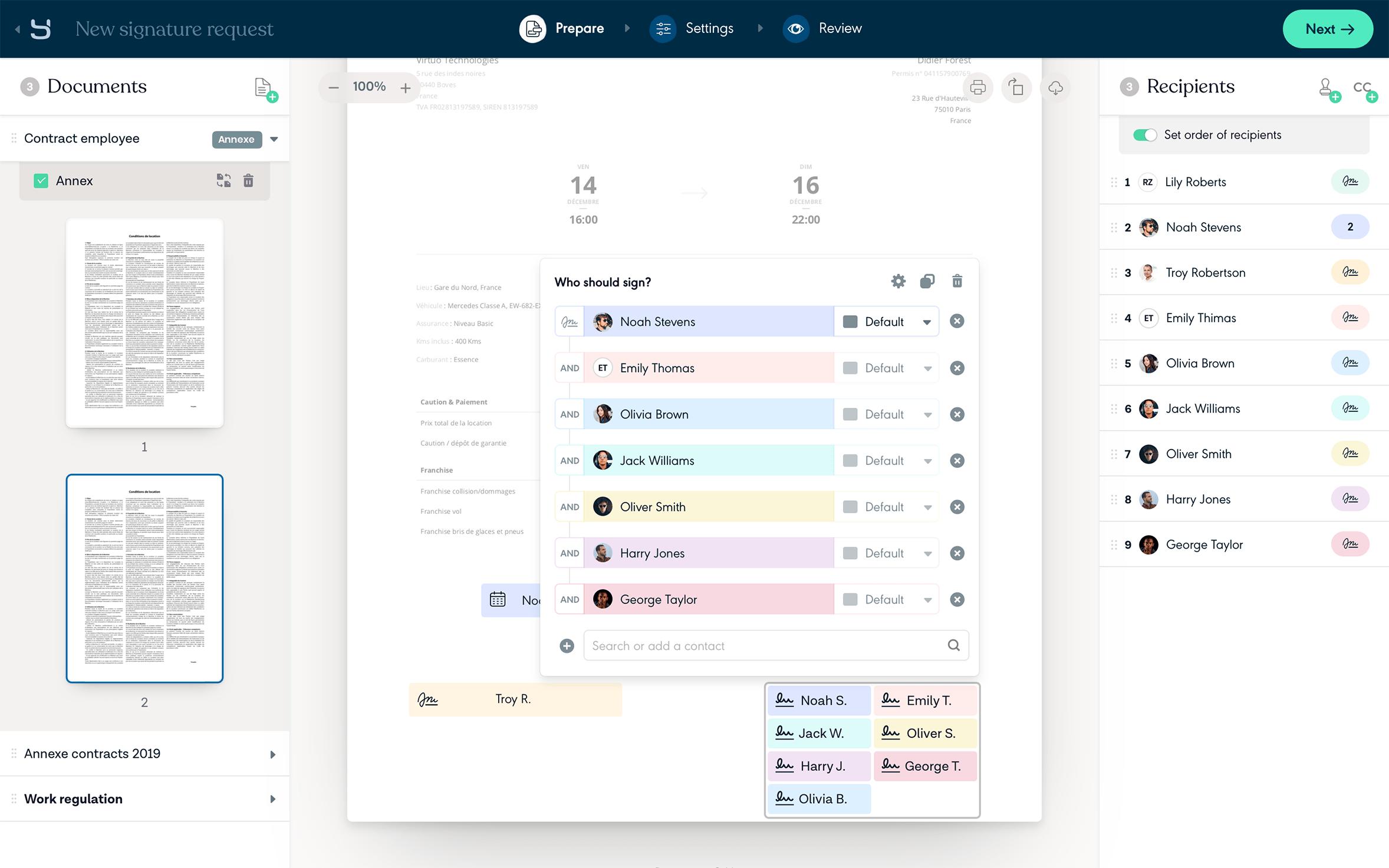 Prices and features of Yousign
Document Management
Document Electronic Signature
+ 36 other features
Document Management
Document Electronic Signature
+ 36 other features
Document Management
Document Electronic Signature
+ 36 other features
Document Management
Document Electronic Signature
+ 36 other features
Customer reviews about Yousign (1)
Easy to use, reactive support, transparent pricing, in other words it's absolutely perfect for my needs!
Show more