ScrapingBot is a data collection API. Retrieve any content you want in no time, without ever getting blocked.
Interested in retail? ScrapingBot is the best API for this sector!
On e-commerce websites, you can retrieve parsed information, such as product description, currency, price, shipping fees, product category, EAN, etc.
The first plan is completely free, and allows for 100 calls per month. You can try the API directly on your Dashboard before integrating it.
There is a plan adapted to your scraping needs. If your project requires more than a million calls per month, just contact the team
Editor: ScrapingBot
Strengths of ScrapingBot
JS Rendering (Headless Chrome)
High Quality Proxies and Geotargeting
Full Page HTML
ScrapingBot demo and screenshots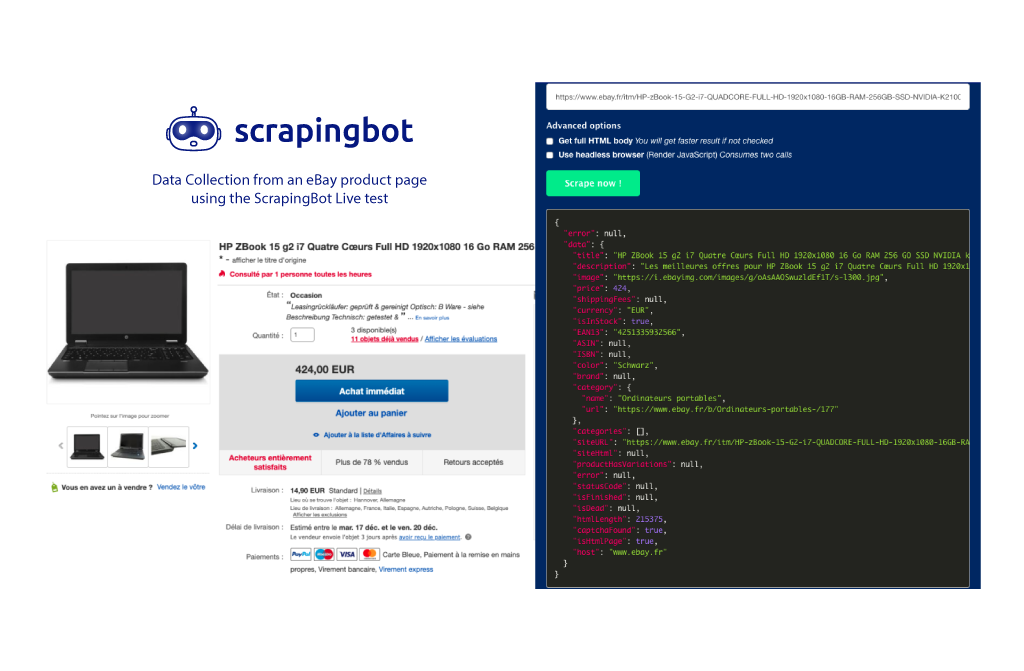 ScrapingBot customers
No customer reference