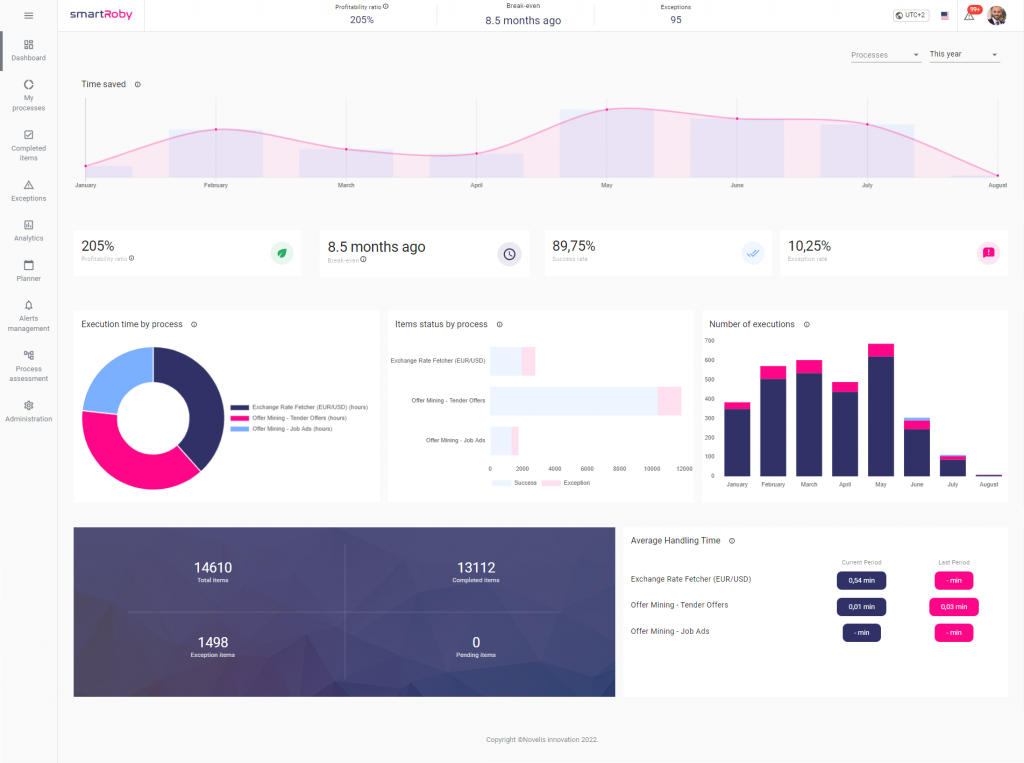 SmartRoby
Presentation of SmartRoby
The solution to enable organisations of all sizes to benefit from cutting-edge automation technology.
Manage your processes in a simple and centralized way
SmartRoby is a cloud-based Robot as a Service platform that allows you to manage your organization's processes through a business-oriented interface.
With SmartRoby, our customers can :
Evaluate the feasibility/relevance of automating a process and prioritize projects
Automate a process in a few weeks without concern for tooling requirements
Save money with a model based on API consumption
Track performance indicators and measure time saved through process automation
Manage their automated processes from a personalized portal in real time
View and re-run exceptions to facilitate the work of business teams
Manage users to control access to services, processes and data in a secure way.
Advantages of SmartRoby
Financial benefit : API and process consumption

Robot as a Service solution RaaS

Better productivity and efficiency of teams
Prices and features of SmartRoby
Analytics
Connection to Live Data Sources
Correlation Identification
+ 44 other features
Customer reviews about SmartRoby (0)
No reviews, be the first to submit yours.