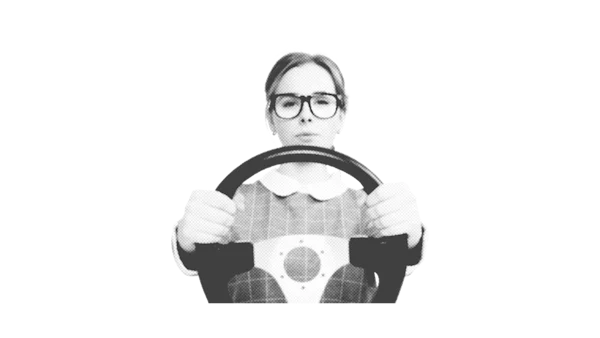 8 alternatives to Microsoft Project in project management
Are you looking for alternatives to Microsoft Project? Effective project management often depends on the type of management tool you use. Within this field, MS project may seem indispensable.
Whilst it is true that it is a multi-functional platform that benefits of the firepower of Microsoft (available for Mac, Windows, or online), it is not the only project management software available.
In the following article, you will discover other versatile and effective alternatives to Microsoft Project that are available along with their individual characteristics.
MS Project, the most used project management software
Microsoft Project is by far the most used project management software in the world. Its features integrate all of the project management steps – both vertically (A to Z) and horizontally (distribution of tasks linked to a project step).
Thanks to MS Project, companies can plan and manage projects, optimise human resource management, and monitor budgets. MS Project online includes a project analysis and communication tool. It is a fundamental tool for planning, collaboration, and project management. However, MS Project is far from being the only contender on the market.
Microsoft Project Alternatives: Choose the Best Tool for Your Business
Exact, for a tracking profitability without mistakes
Exact is an online project management software that offers the feature of integrating input and invoicing all at once. This represents a considerable step forward for the SME's used to working with Excel! It's users appreciate the time saved thanks to the one-time or recurring billing.
Geared towards the cost-effectiveness of your projects, Exact represents a great decision-making aid when it comes to evaluating the right price, calculating the margin, or collaborating with an accounting expert. Project planning is fluid and gives you the visibility you need to evaluate the state of your ongoing projects: the dashboard and the customized reports allow you to ensure a smooth project follow-up at all levels (viability, turnover, task management, collaboration, roadmap, etc.).
Wrike, the all-inclusive project management software
Wrike is a powerful tool used to manage projects, involving multiple people of different trades. Unlike Microsoft, Wrike is tailored for developing, marketing, finance, and design. Wrike allows the swift creation of projects
Wrike allows you to create projects quickly using project templates, to build a team that will work together. Tasks can be assigned to employees as well as mentioning its contributors in the comments so that they receive a notification in their inbox.
All files and communications are synchronised to the one space, cutting down on the amount of traffic generated by emails.
Planzone, drag and drop management
Planzone stands out for being ergonomic and for its intuitive interface. It is a very powerful and easy-to-use tool. This project management software works by 'drag and drop' which simplifies the user experience. Planzone is practical too, offering the option to leave comments on project tasks.
Developed with a collaborative spirit in mind, the Planzone interface allows you to centralise all information linked to the proper daily management of a project:
Management of tasks
Document
Calendar
Planning management
Time management
Discussions
The latter feature, which is very practical for communication, substitutes internal emails and integrates all of the communication linked to the projects efficiently in the interface. Finally, all of the updates are automatic by integrating constraints and interactions between each task.
Fitnet Manager, for professional services firms
Fitnet Manager is a project management tool generally aimed at consulting agencies, design offices, and company service providers. The implementation is very smooth and uptake the uptake is instant. This solution allows you to optimize all of the project management processes – from presales, thanks to a CRM tool, to automated invoicing and reports.
The Fitnet Manager control panel allows a summarized visualisation of all of the projects. This complete approach offers the option to see ongoing and up-and-coming projects at a glance. Fitnet Manager stands out with its very affordable price. The rate is adjusted according to the number of users.
Smartsheet, general Project Management
Smartsheet is a general management software adapted to all companies. It is easy to get familiarised with. A big advantage of Smartsheet is the integration of Google Apps: you can import and export spreadsheets between Google Sheets and Smartsheet or very easily attach any kind of file created with Google Documents. Smartsheet is also compatible with the Microsoft Office suite (Excel, PowerPoint, Outlook).
Smartsheet is perfect in the team project management framework. Aside from document sharing, the software manages the log of modifications, comments, as well as all of the documents attached to a project. Finally, each project is visualized in the form of a Gantt chart to monitor the development of the project. This allows you to have a complete view of the time schedule of each staff member and to know the project and tasks list they're involved in for improved productivity.
Sciforma, for PPM specialists
Sciforma is a project portfolio and project management solution. This software is the successor of the famous PSN 7, PSN 8, etc. product range. Adapted to all company sizes, Sciforma owes its success to its ease of use. Its adaptability and compatibility with most project management methods are one of its great strengths. Those adept at the Critical Path Methods or Agile, the Critical Chain or even the PRINCE 2 method will enjoy using Sciforma.
The other advantage of Sciforma is its project portfolios. This feature allows control for the management of multiple projects at a time, and the determining of launch priorities. It should be noted that it allows you to make decisions in relation to strategic issues, risks, cost constraints, deadlines and even the impact of one project on another. The Sciforma software is available in SaaS mode, hosted mode or installed on site (on the desktop, compatible Windows, Mac OS, and Linux).
Wimi, for bringing teams together
Teamwork is greatly enhanced by the use of Wimi. Very centered around the user experience, this project management software comes out on top by assembling an abundance of collaborative tools at the center of one platform: messaging channels, file and folder sharing, shared calendars, video calls as well as team performance and project progression analysis.
Cerri Project, for multi-functionality
Cerri Project is a software issued by Cerri.com which is general enough to be used for all kinds of projects and customizable to adapt to the needs of the company. It's a great alternative for current users of Microsoft Project because the switchover with this tool is flawless: you can shift from MS Project to Genius Project without losing any data whatsoever.
Genius Project's strong point is its smart social environment which allows project stakeholders to have easier interactions, to send messages, talk directly via chat, comment on a project or task, etc.
Summary Table for MS Project Alternatives
Table of comparisons with MS Project

| Software | Main advantage | Designed for |
| --- | --- | --- |
| Exact | Tracking of cost-effectiveness | Consultancy firms and IT departments |
| Wrike | Bringing all trades and professions together | For small and medium-sized businesses wanting to improve the operational organization |
| Planzone | Simple and intuitive | SME looking for simplicity |
| Fitnet Manager | Business orientated vision | Professional services firms |
| Smartsheet | Integration with Google Apps | Smaller teams |
| Sciforma | Control of Project Portfolios | Companies wishing to define a strategic, long-term vision |
| Wimi | Team Work and collaboration | Large company aspiring to capitalize on the use of one multi-functional platform |
| Genius Project | Universal, but adaptable | A company in need of widespread and functional coverage |
Are these the only alternatives that exist?
Other software is available on the market. If you are interested in open source project management software (open and generally free software), Project Libre, Gantt Project and Open Workbench should be taken into consideration.
Easy to use, inexpensive and designed to facilitate collaboration, they are reliable and versatile alternatives to Microsoft Project that you can use to organise and plan your projects.
Best tools for you