Azameo specializes in delivering real-time web & mobile advertisements.

Do you want to advertise your company online?
Azameo is an advertising targeting platform for brands and e-merchants of all sizes. Azameo allows you to set up Google, Facebook and Retargeting campaigns in 3 clicks and optimize their ROI thanks to our self-learning algorithms.
Simple solution - Easy integration - No commitment and no minimum budget - No minimum traffic - Total transparency of results - Average of 3 ROI - Support accessible from 9 a.m. to 6 p.m. Monday to Friday - 95% of satisfied customers
_________________________________________________________________________

Features
Azameo programmatic shopping solutions provide you with a new generation of internet, mobile and social media advertising campaigns to boost your brand awareness, performance and conversion rate.
Improved visibility and overall awareness of the site
Continuous improvement of results and optimization of advertising campaigns
Increase in the overall conversion rate and increase in turnover

Our Self-Service Solutions
AZA RETARGET: Increase the conversion rate of your website with the simplest and most effective Retargeting solution on the market.
AZA SOCIAL: Target your past visitors on Facebook and Instagram to keep them coming back and converting.
AZA SEARCH: Display your brand and products at the top of the search engine
AZA SHOPPING: Display your products on the Google price comparison engine
AZA BRAND: Develop your visibility while driving conversions with native advertising
AZA LOCAL: Publish geolocated ads to reach more audiences around your points of sale
Our Custom Solutions
AZA BRAND RTB: Display your brand on the major media to recruit new customers.
AZA TUBE : Build awareness on YouTube and premium content sites and measure the impact of Video
AZA ENGAGE: Personalization. Connect your website and your CRM to reactivate your prospects and customers at the right time via personalized banner ads.
AZA SURVEY: Carry out targeted polls and surveys on the internet. Create a dialogue with your audience.
_________________________________________________________________________
With our marketing platform in SaaS mode, you have a 360-degree view of your e-marketing performance. With Azameo, you have access to a simple interface for creating and monitoring your advertisements. You precisely measure your R.O.I and you let the platform optimize your advertisements. Join the 5,000 advertisers who already trust them: act on the multi-channel levers that will increase your conversion rates, ROI and your brand awareness !
Editor: Azameo
Strengths of Azameo
Free registration
Without minimum traffic - sales
Without engagement
Azameo demo and screenshots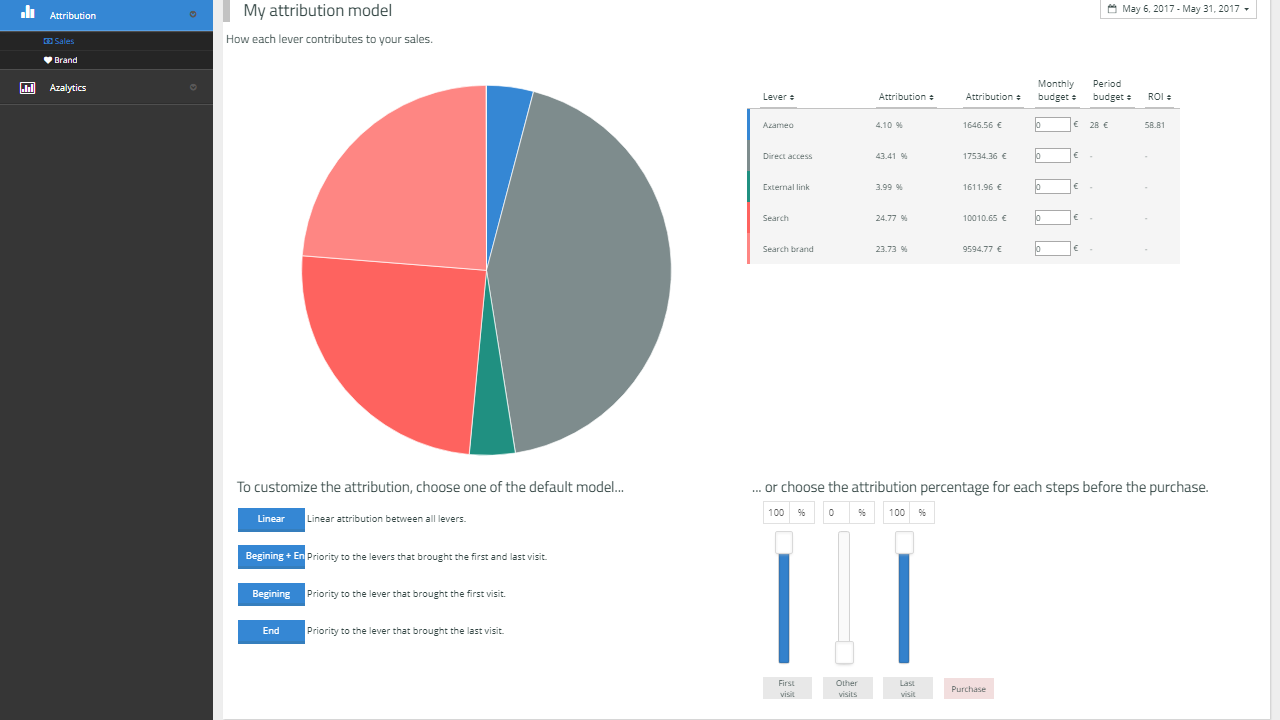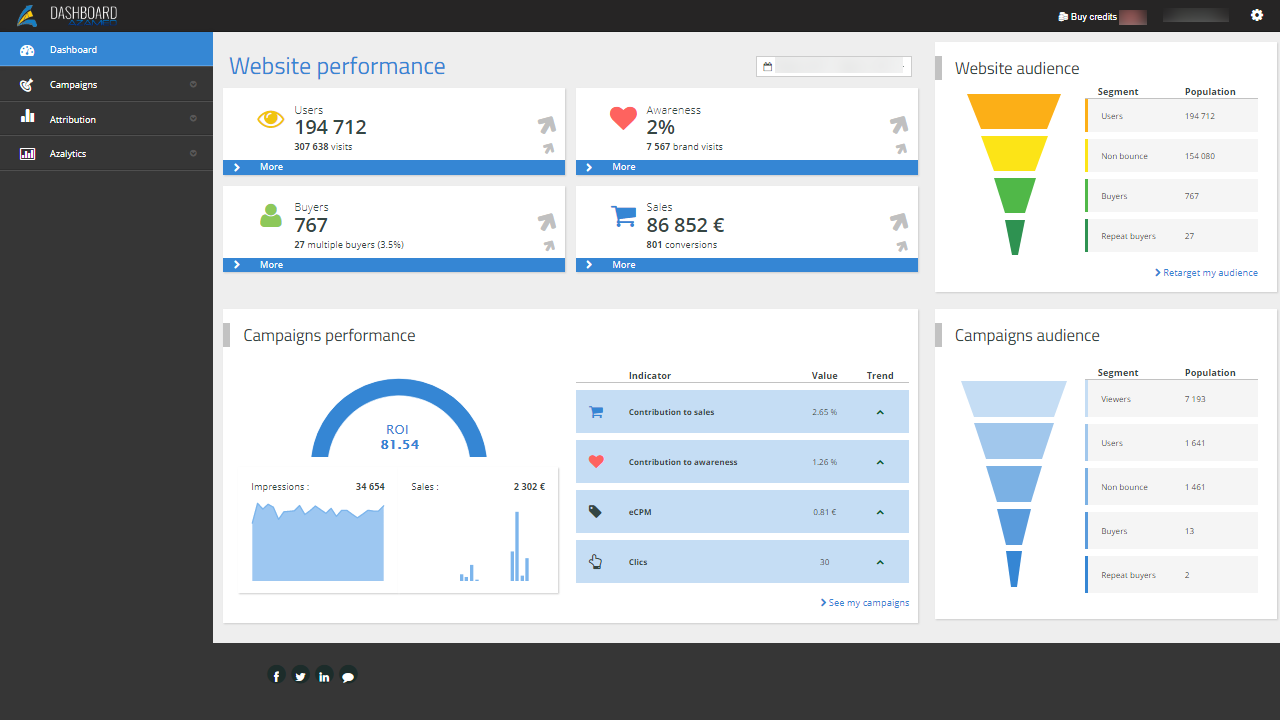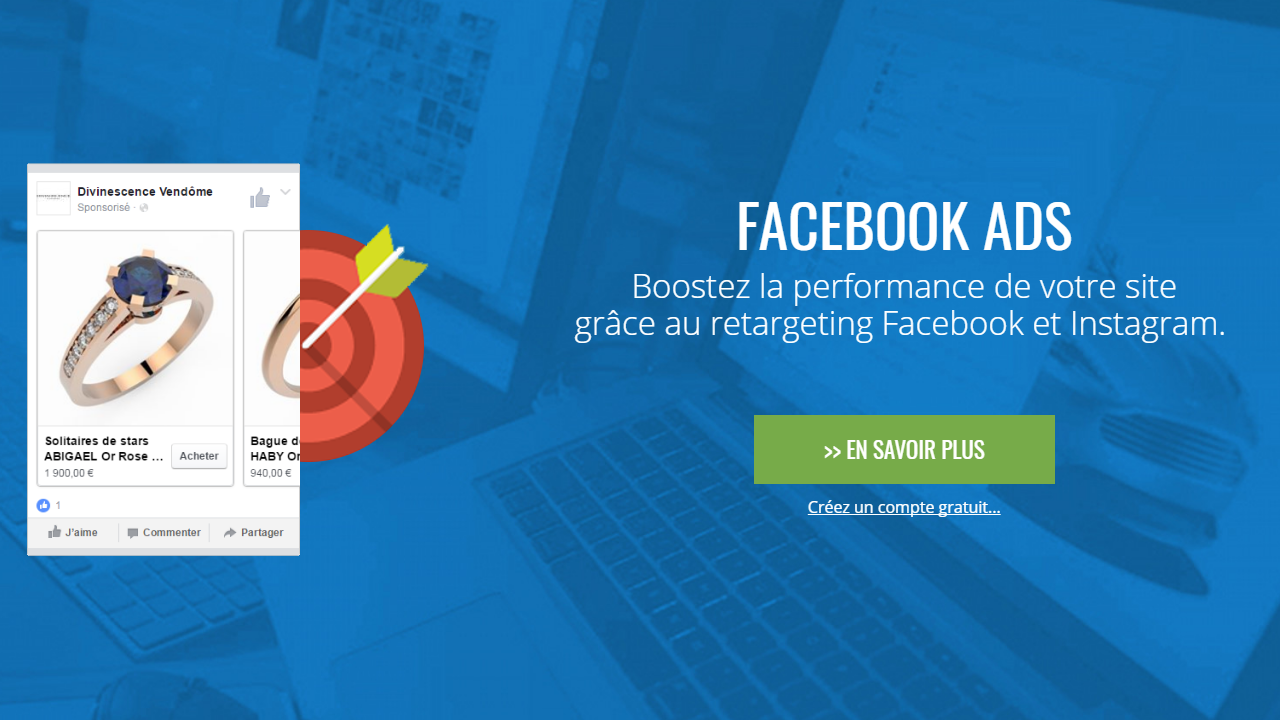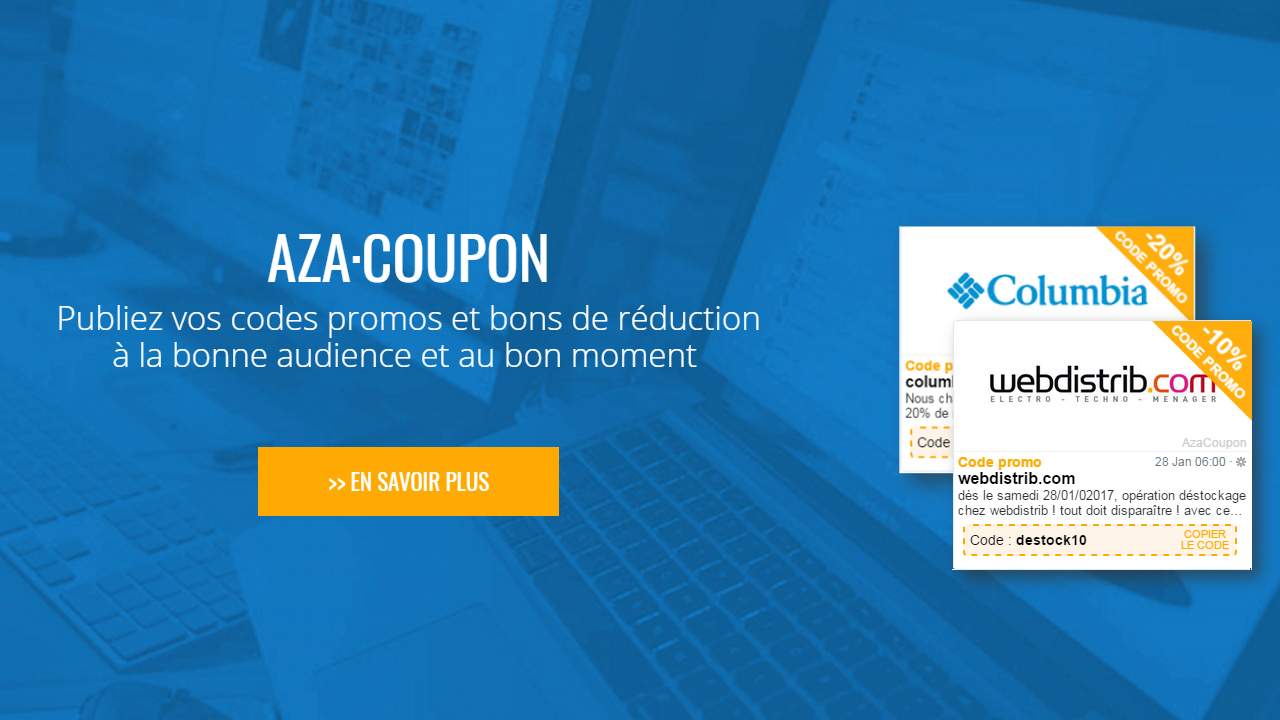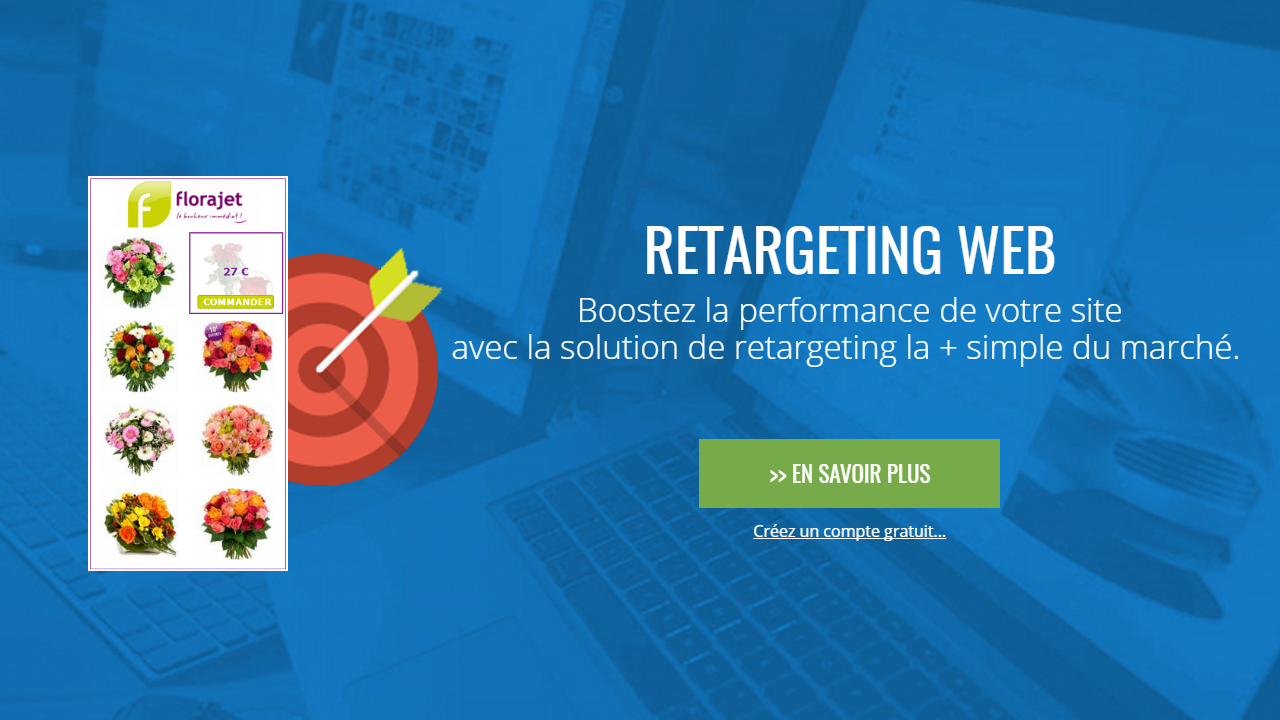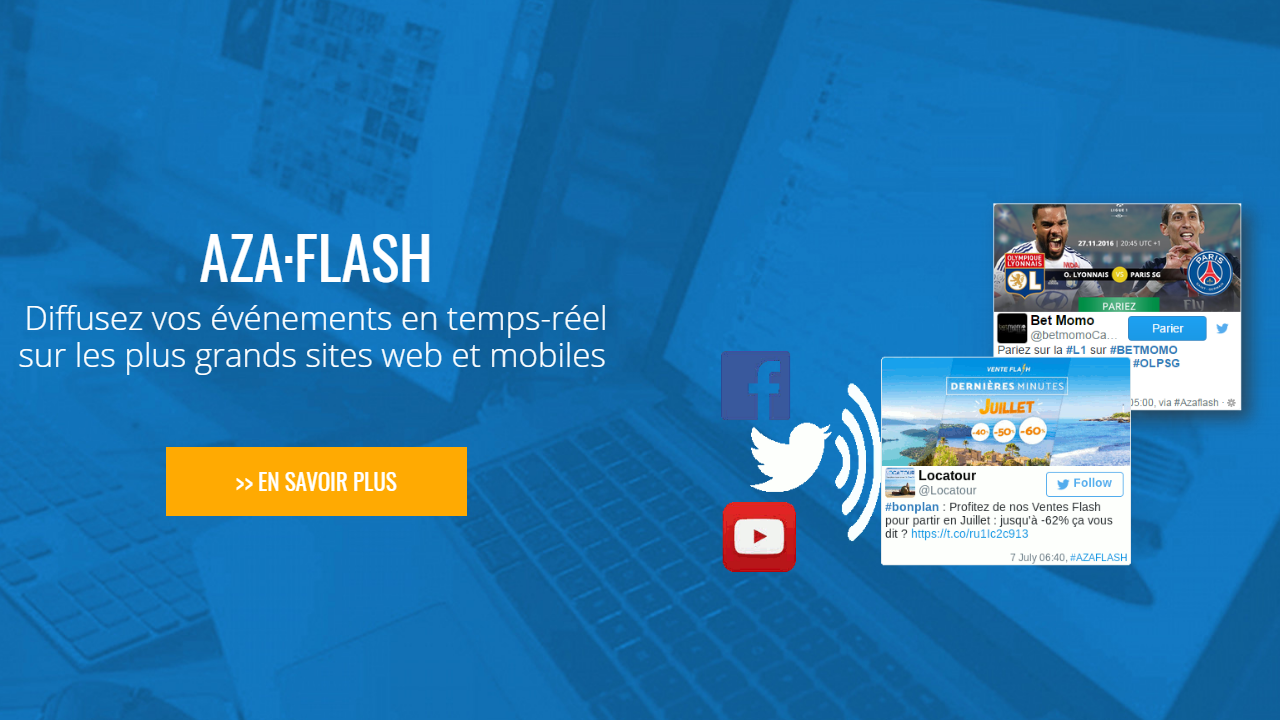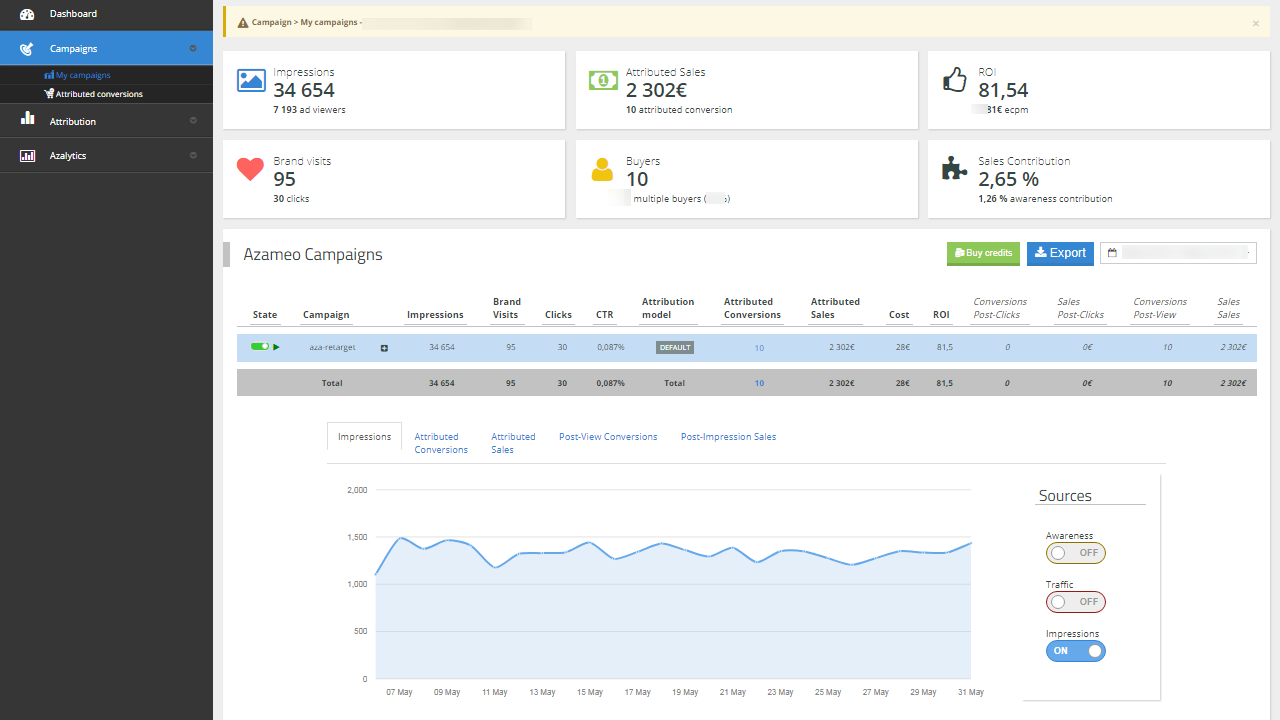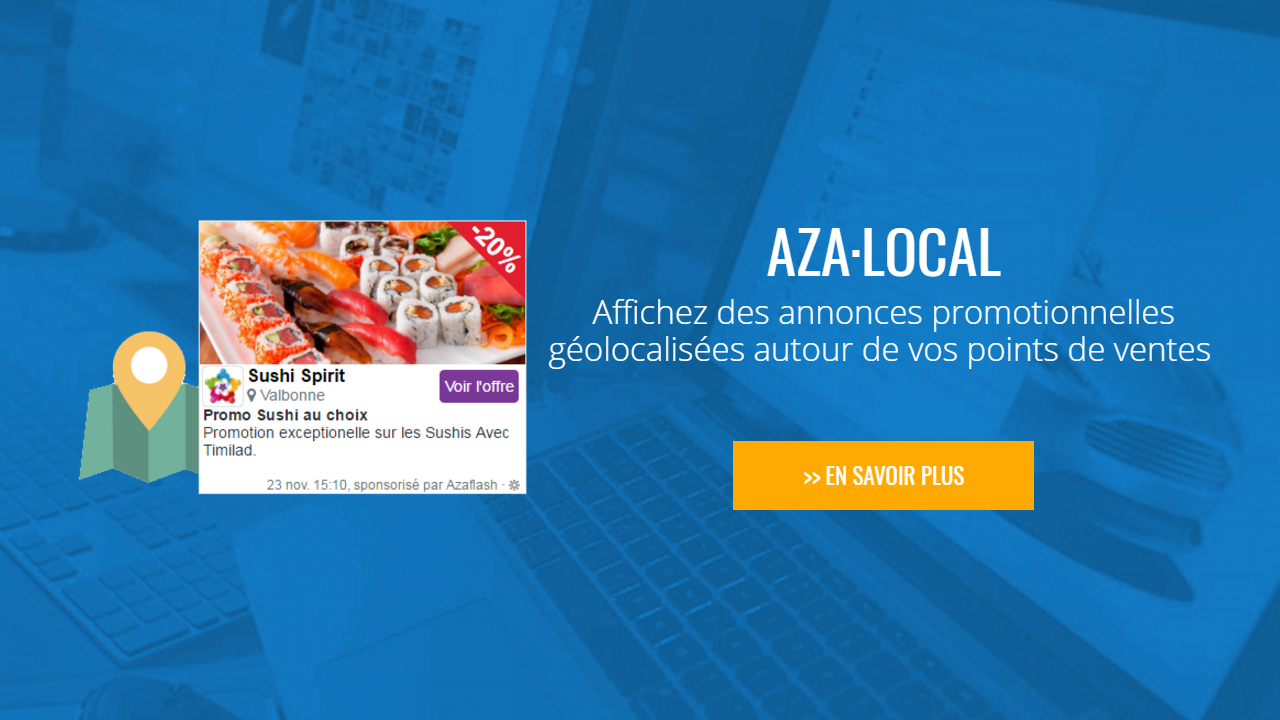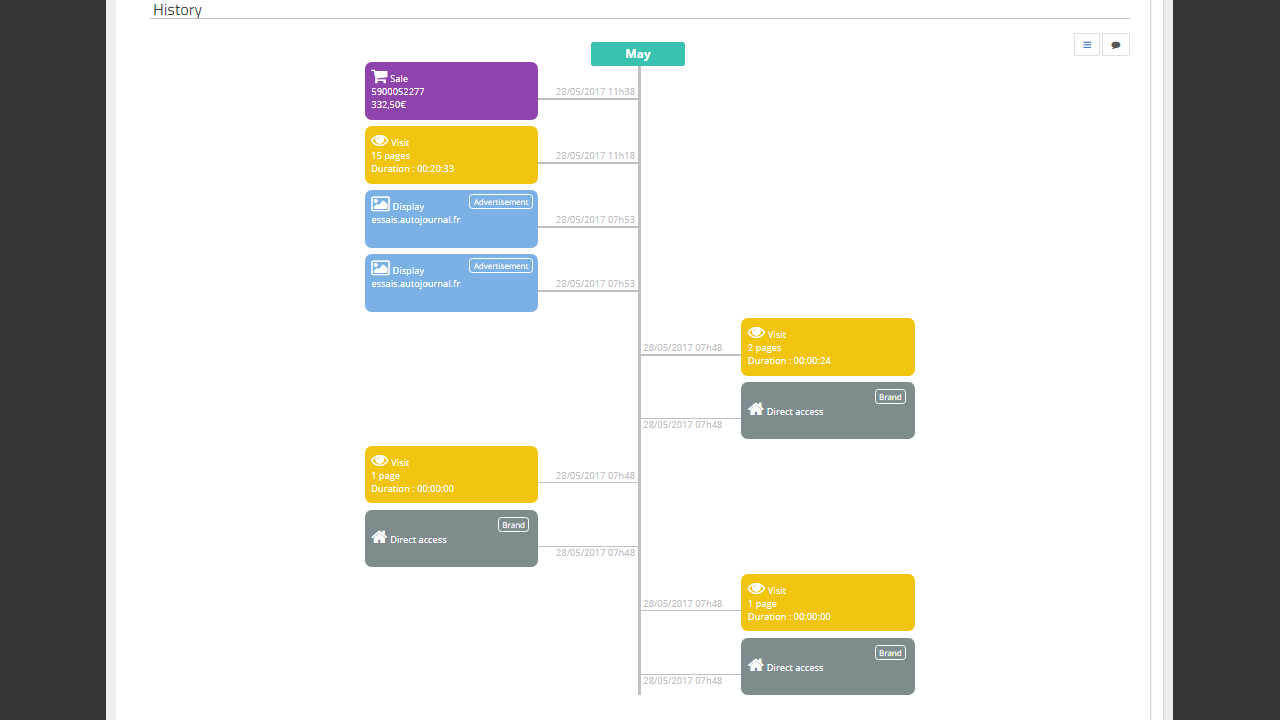 Azameo customers
No customer reference