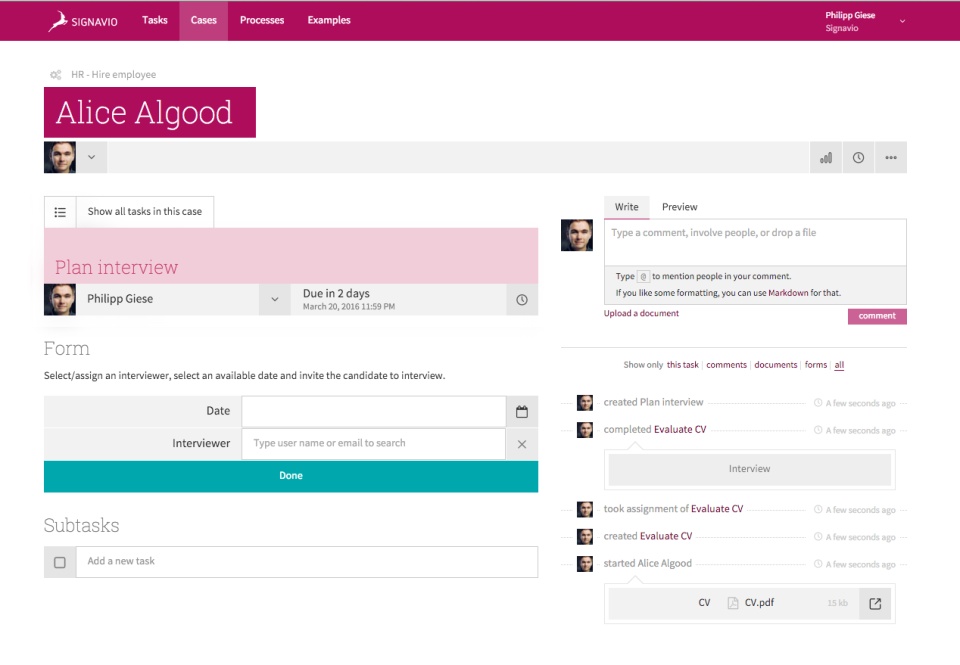 Signavio
Presentation of Signavio
Discover Signavio
Complete and Technical software created in the United States by the company Signavio, whos rating is 4/5 and enjoys a great reputation, commercialised at the price of on request. Come and discover Signavios different qualities as a Workflow application.
What are the benefits of using Signavio software on a daily basis?
Signavio's SaaS type allows greater flexibility in regard to workstations (Windows, Mac, Linux), all you need is an internet connection; no need to manage updates or assistance, Signavio does them. The Signavios editor takes care of the storage of information and the SaaS itself. On a daily basis, you will be able to use functions such as Contract Management, Support (phone, email, ticket, Chat) and Knowledge Base (tutorials, demos) using Signavio.
Signavio enables business users to easily automate workflows for themselves, speeding up work and providing transparency for even the most opaque processes. Never before has a workflow engine been easier to handle, putting the business back in the driving seat, while providing the managed environment IT professionals desires and requires.
Signavio is not our only Workflow software: via the "Compare" section you can make a comparison of all different software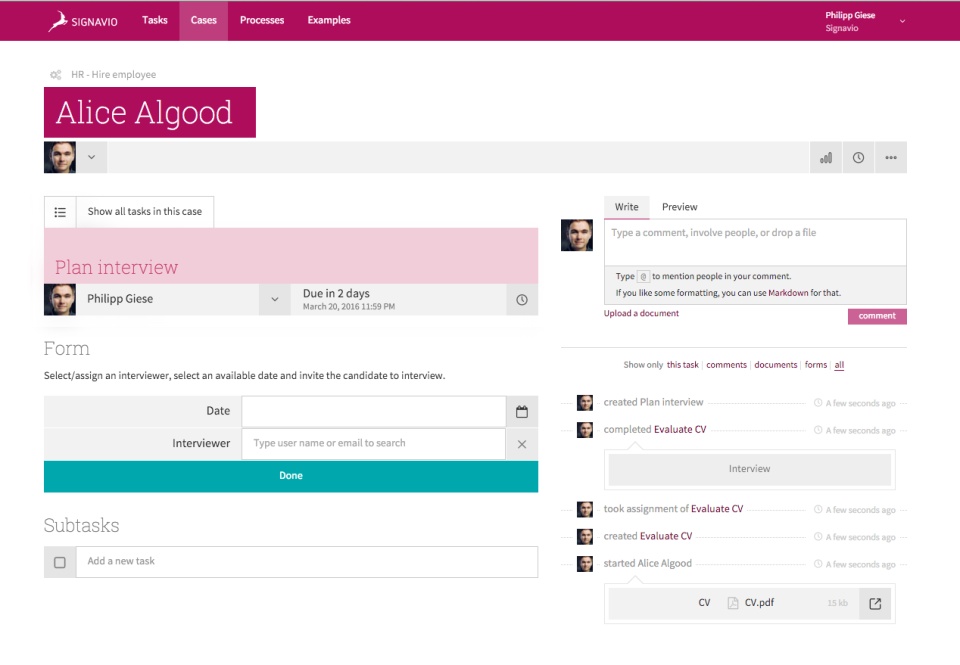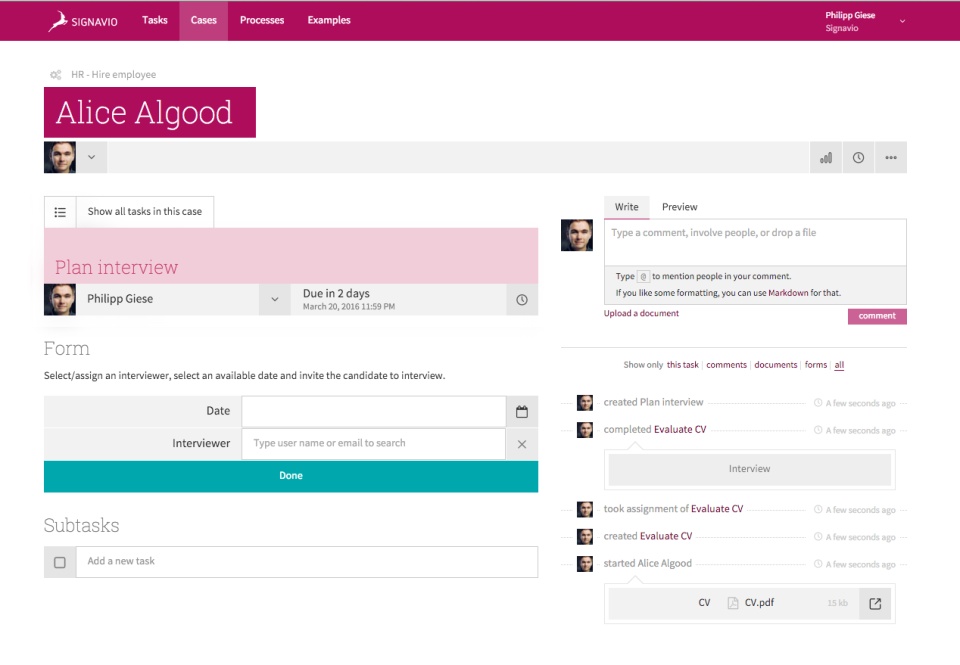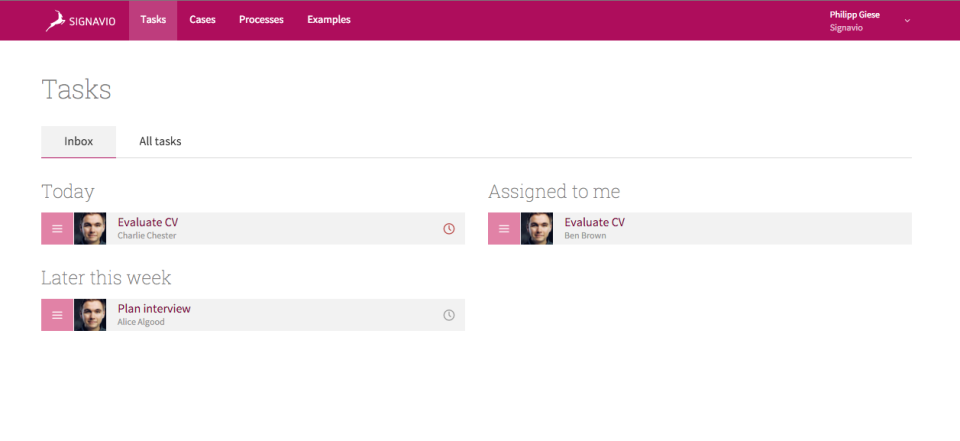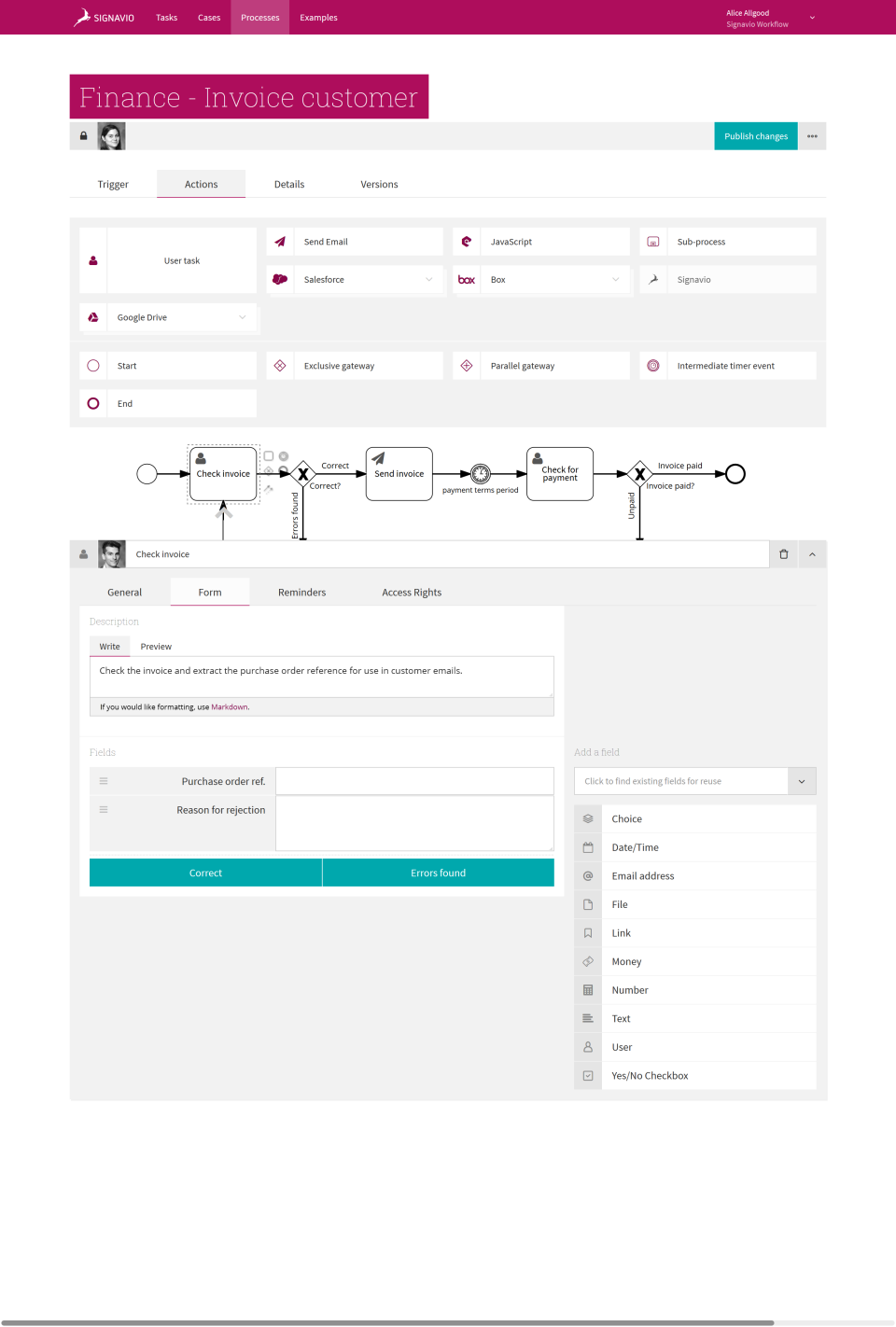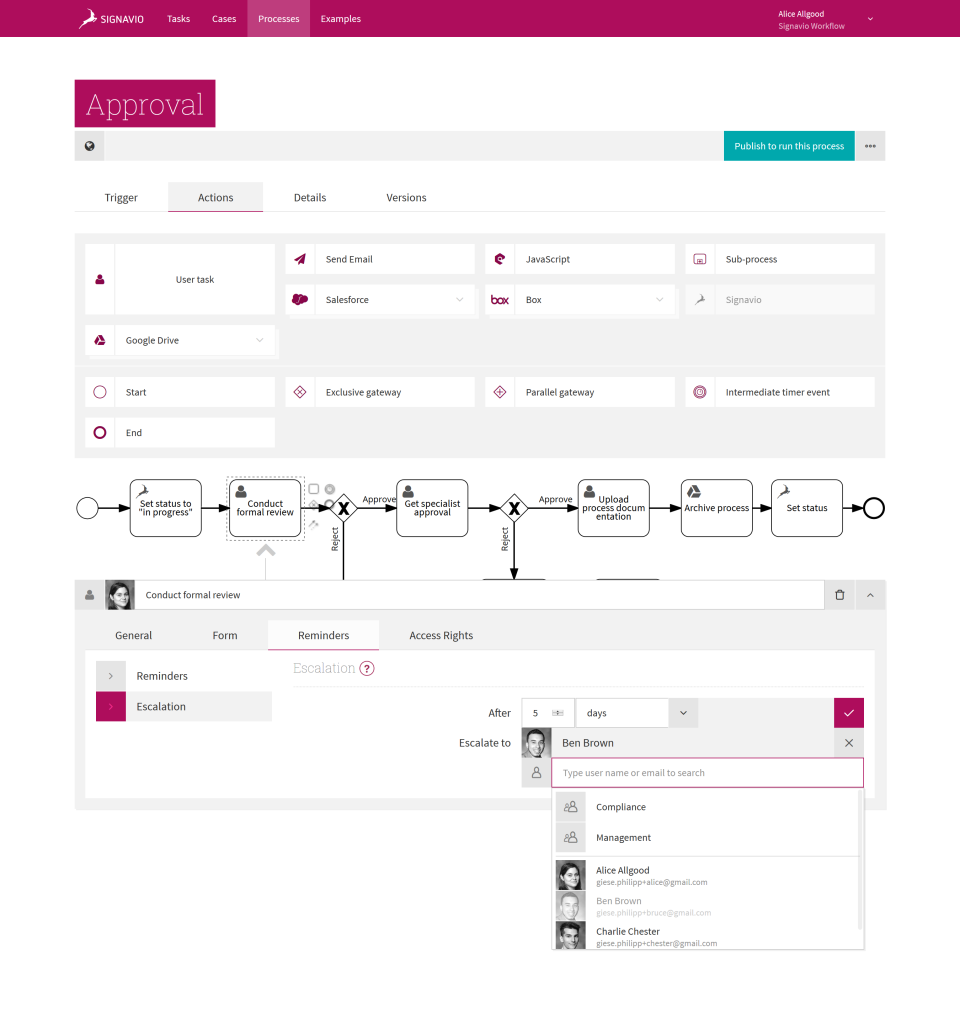 Prices and features of Signavio
Customer reviews about Signavio (0)
No reviews, be the first to submit yours.