Sharvy
Presentation of Sharvy
Sharvy is a digital solution that facilitates and optimises the management of shared spaces in a company, all in a single web and mobile application: parking spaces, workstations and the cafeteria.
The objective: to facilitate the reservation of spaces for employees and to promote their mobility. In the current context of health crisis, Sharvy makes it possible to monitor the occupancy rate of offices and workspaces and to ensure that the health of employees on site is not put at risk.
Key features:
Release and reservation of parking spaces and workstations by employees,
Reservation of a slot in the cafeteria,
Automatic allocation of spaces by our algorithm, according to the priority rules defined by the administrator and according to his work team,
Management of the type of parking spaces (small vehicle, SUV, bike, motorbike, electric vehicle, PRM, carpooling, etc.), areas and workstations,
Definition of the occupancy rate,
Dynamic map of the car park and workstations,
Access control to the car park by camera with plate recognition or mobile app,
Management of days off and connection to your HRIS,
Occupancy and usage statistics for the app.
Already more than 20 000 users in 10 countries! Ask for a demo!
Advantages of Sharvy
SaaS solution, accessible on web and mobile

Easy to use

Saves time and space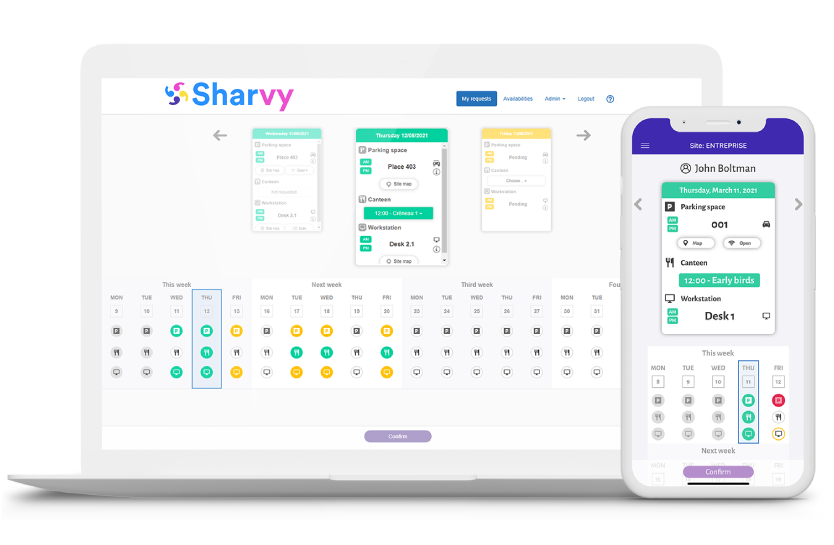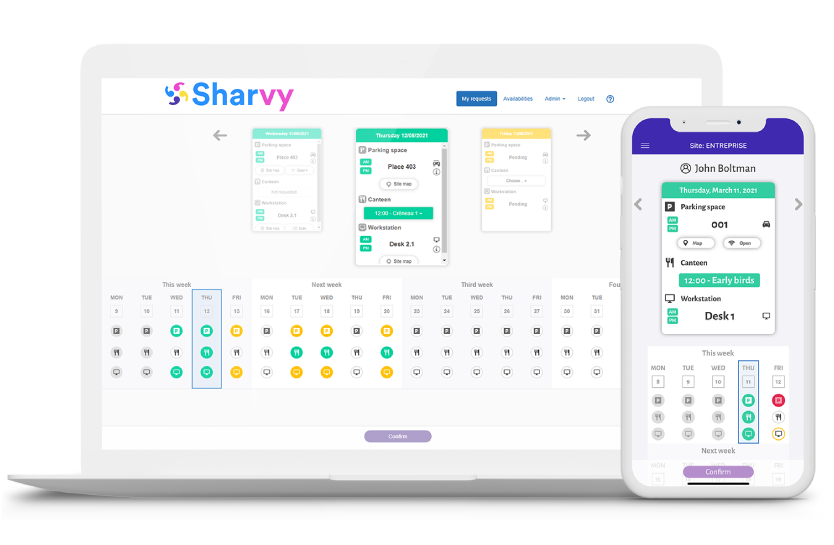 Prices and features of Sharvy
Credential Management
Management of Access Rights for Readers, Reader Groups and Profiles
+ 15 other features
Customer reviews about Sharvy (0)
No reviews, be the first to submit yours.