An innovative CRM software
Apimo is a full-web, multi-user real estate CRM software.
It offers you a wide array of tools to help you manage real estate sales, rents, property programmes and life annuities.
Its matching algorithm is fully automatic and fine-tuned to maximize the pertinence of its results; forget about recurrent calendar checks, Apimo reminds you your deadlines and meetings.
The whole software interface and its automatic messages were translated by professional translators in more than 15 languages and you can convert values in more than 30 updated currencies.
Plenty of tools for real estate agents
Beside the above mentioned functions, Apimo also integrates automatic e-mail alerts, an SMS sender, stylish and customizable window cards, an inter-agency network to collaborate with other agents, team management tools and links to more than 250 real estate portals and websites.
It also allows you to store documents into the property files or into its own cloud storage; about the property files themselves, any relevant activity about them is automatically marked on your calendar.
Finally, an integrated photo editor lets you refine your photos without the need for a dedicated software.
Responsive, swift and eye-catching websites
We allow you to customize your future website choosing from many sleek templates and we offer you the best security levels with the HTTPS protocol and SSL encrypting.
Our dedication to your branding extends to any customer-side interface, including the elegant and user-friendly extranet that you may exploit to keep your customers informed about your activities and offers.
Apimo, the real estate CRM solution you need.
Editor: Apiwork
Apimo demo and screenshots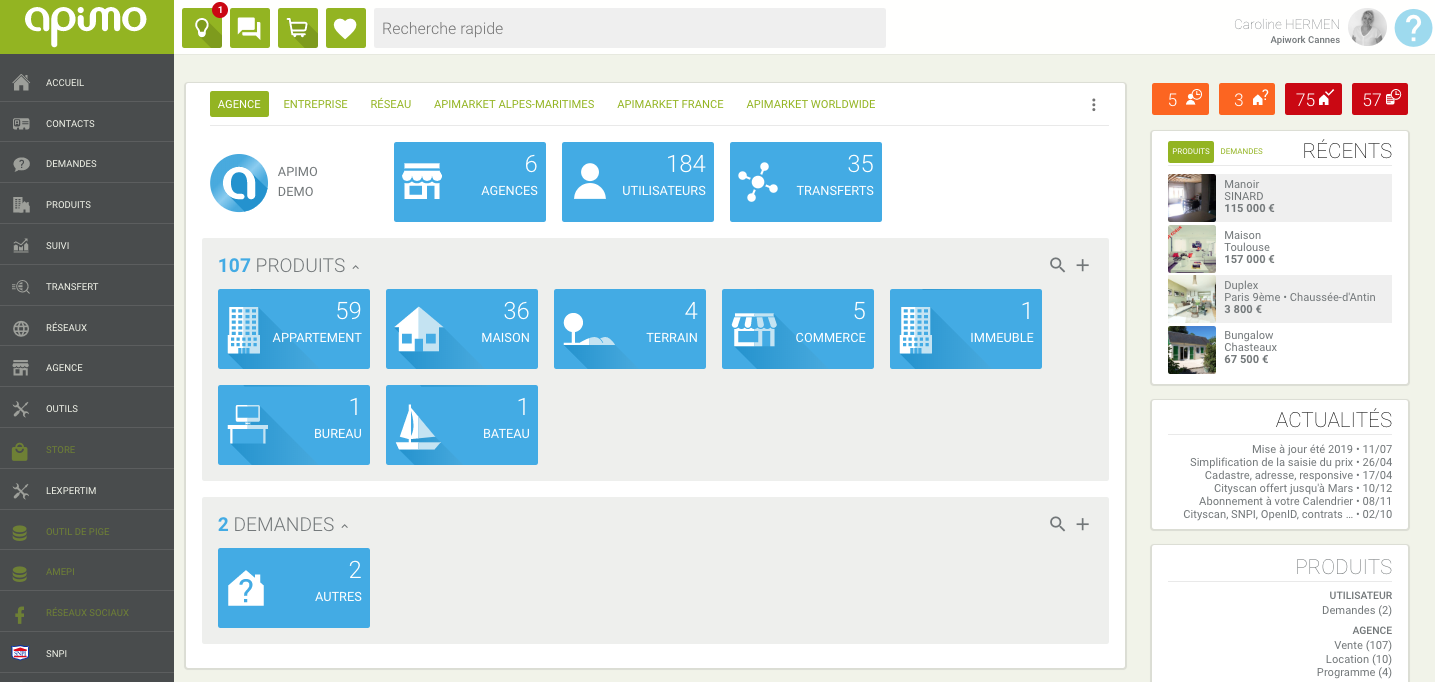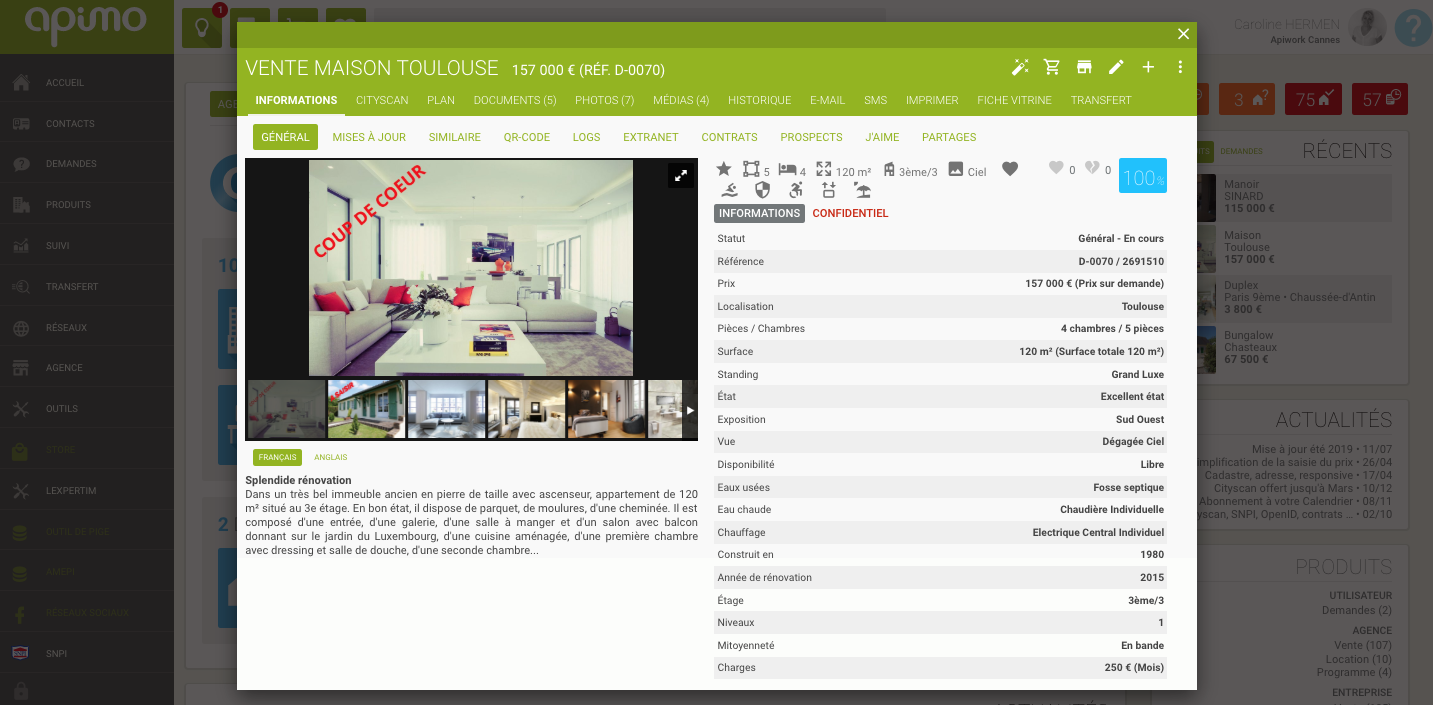 Apimo customers