Salesforce Service Cloud is the most comprehensive omnichannel customer service solution on the market.
Service Cloud: Leader in Omnichannel Customer Service
Salesforce Service Cloud is the software dedicated to service and customer support that allows you to converse with its users and customers wherever they are:
Telephone: The contact card and all customer history is automatically displayed when a support agent takes a call;
Email: Emails sent by clients to the media automatically triggers a new ticket and logically assign requests to agents;
Social Media: Discussions on your company's Facebook or Twitter page are synchronized with support, allowing agents to treat a Facebook post as a direct request to customer support;
Instant Messaging: The agents can direct and solve the customers problems inside the software used (or the website). For example, an agent can activate his webcam and draw explanations in the user's screen.
Base of Knowledge: agents can collaborate in a dedicated space to respond more quickly to customer requests.
Macros: Macros allow agents to automate their repetitive tasks where they can devote their time to resolving cases.
The advantage of an omnichannel customer service like Salesforce Service Cloud is that it can process all incoming requests in the same way with maximum responsiveness. The power of the tool is to be able to follow a request from a client even if it changes channels according to its context and its desires (it can for example start with a request on the support site and then continue by chat). The perfect integration with the Salesforce Sales Cloud CRM makes it possible to have a complete vision of the customer (purchase history, satisfaction, profile) in order to be able to serve it better and, at the end of the chain, to retain it.

Salesforce Service Cloud Benefits vs. Competitors

Salesforce Service Cloud quickly became the leader in support / customer service software for the following reasons:
Its functional coverage is complete: incoming requests processing, customer management, escalation of requests, up selling, intervention management, audio and video communication with customers, etc.;
Demand management on all communication channels: phone, email, chat, social networks, etc.
Its ideal integration with CRM and all Salesforce applications: allows you to take advantage of the complete customer history and transform problem resolutions into business opportunities;
Activity reporting and team management: Service Cloud allows you to manage the customer support activity, control costs and optimize its efficiency through relevant indicators;
The Einstein module: this module allows you to take advantage of your data through Artificial Intelligence. For example, Einstein allows you to anticipate peaks of activity based on past and current activity;
Scalability: Whether you are 1 person or 10,000, Salesforce Service Cloud remains perfectly adaptable through its ergonomics and module customization. The robustness of Salesforce allows you to easily handle peaks of activity.
Uniqueness: With Service Cloud, agents only use one tool for all customer tracking and support team management
The power of this customer service platform coupled with its very important functional coverage allows you to satisfy your customers and retain them.
Editor: Salesforce
Strengths of Service Cloud
Complete customer history with Salesforce integration
Artificial Intelligence can anticipate an activity
Scalable platform from 1 to 10 thousand users
Certifications: GDPR
Service Cloud demo and screenshots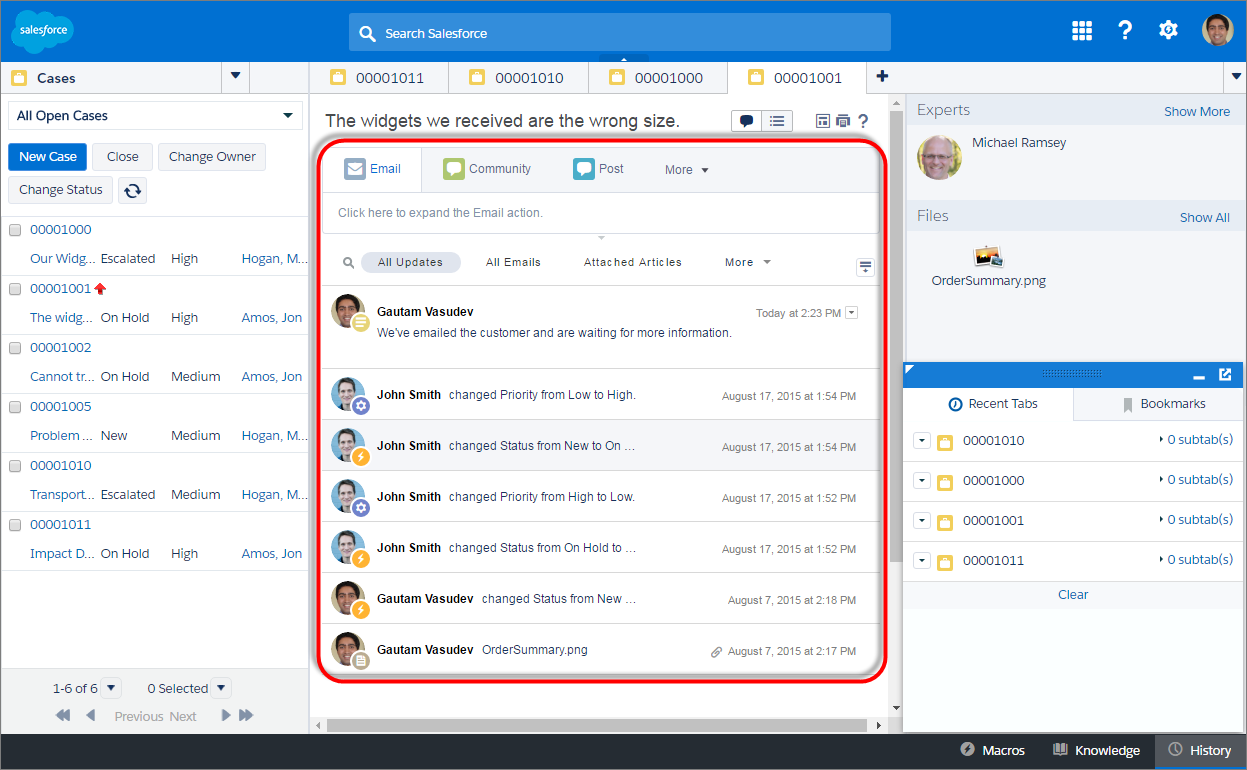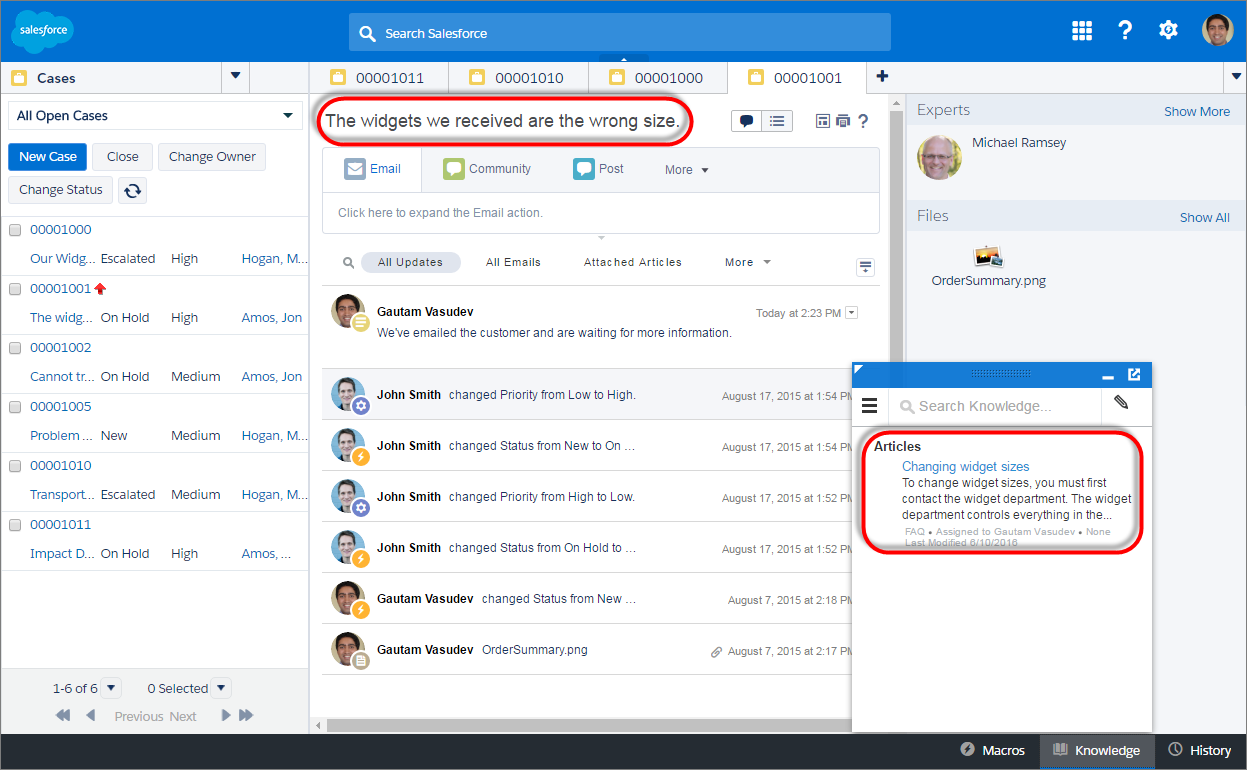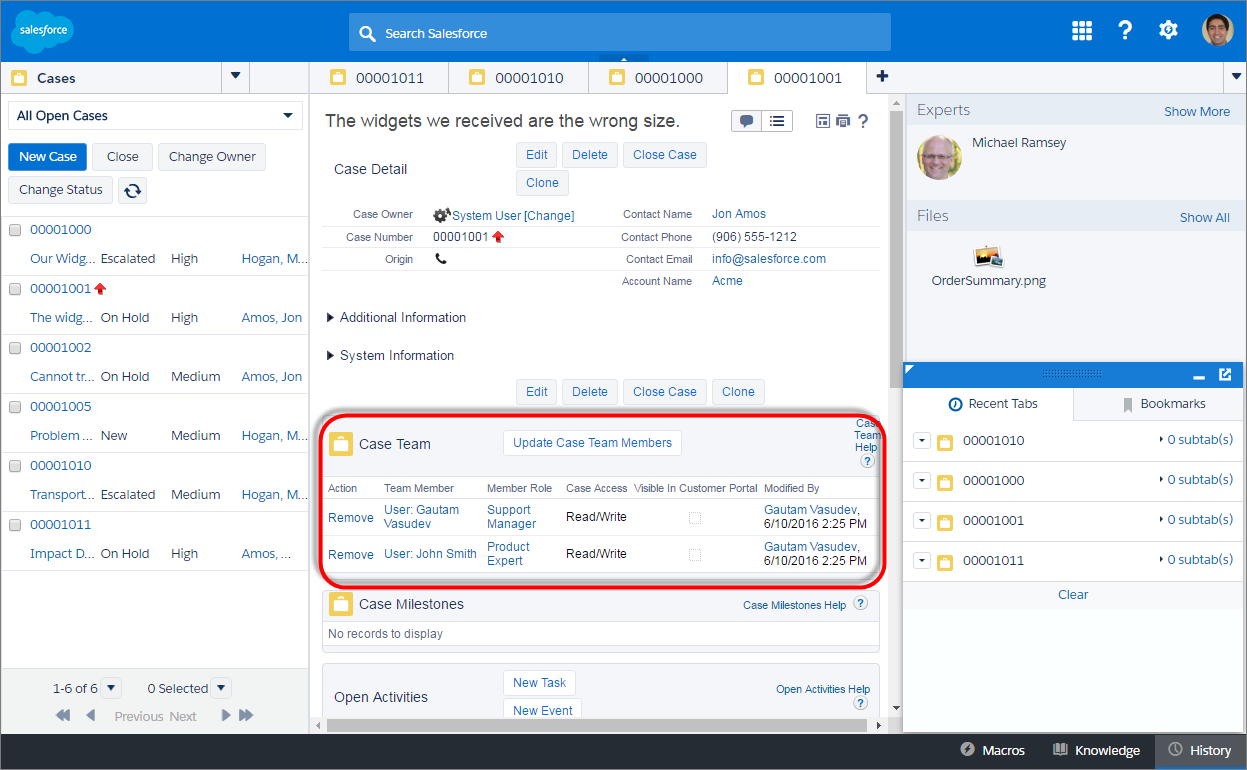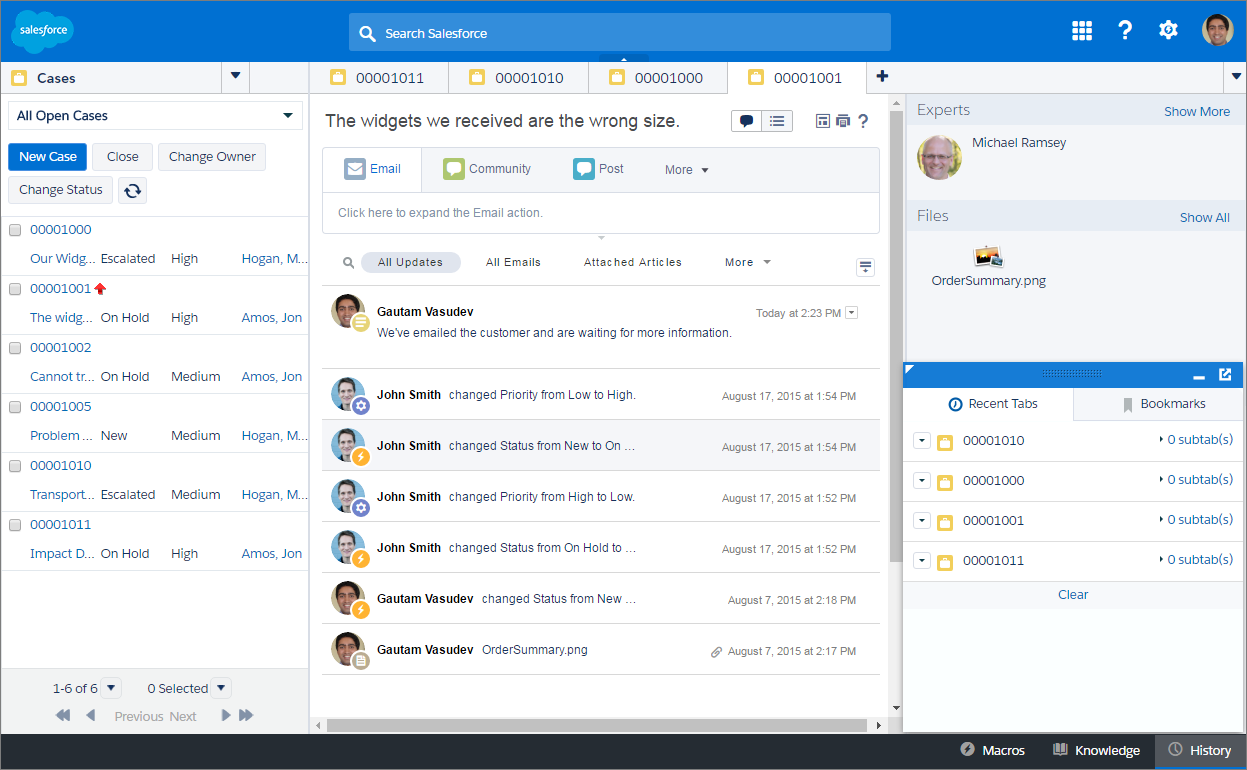 Service Cloud customers
No customer reference