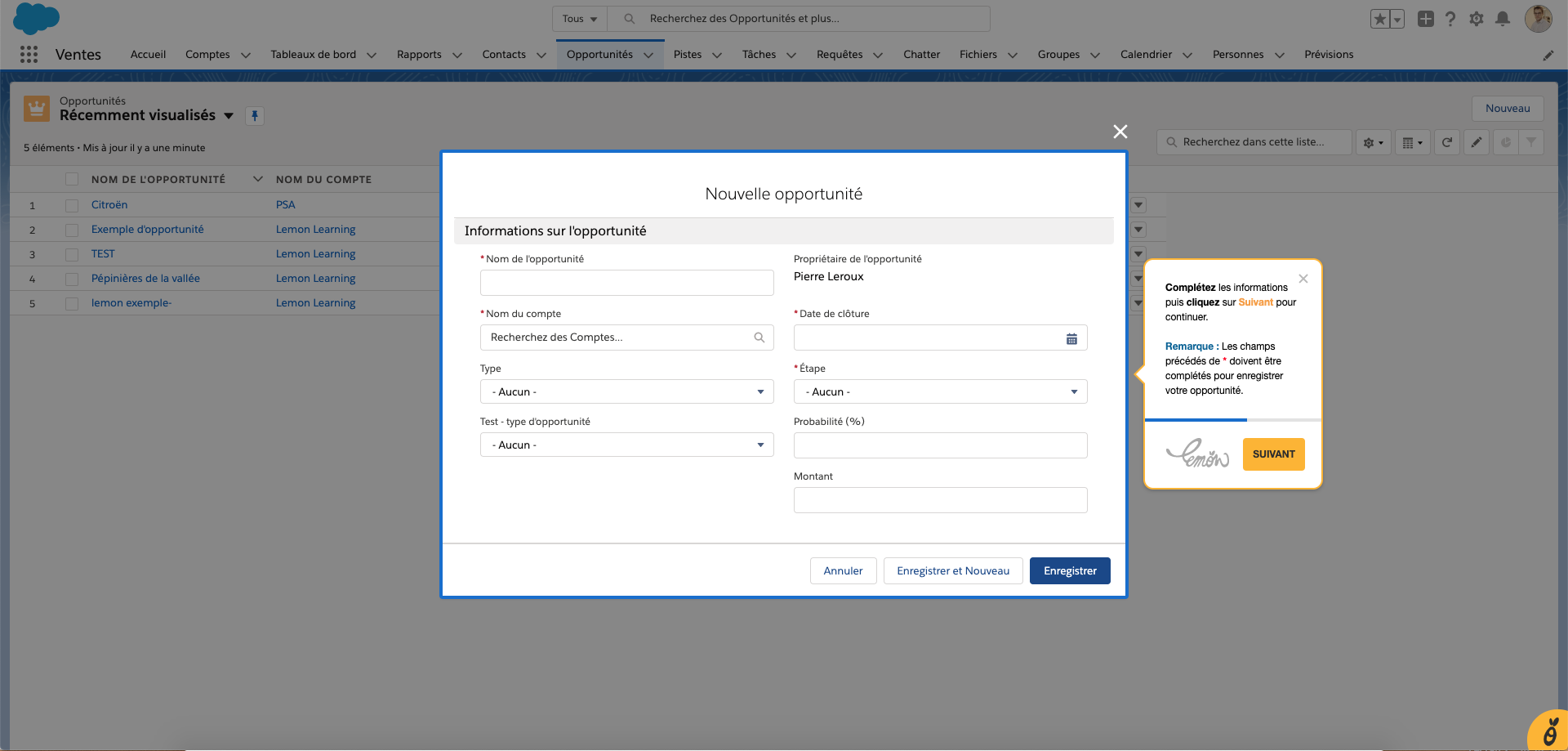 Lemon Learning
Presentation of Lemon Learning
Lemon Learning accelerates software adoption thanks to interactive walkthroughs
Make digital tools easier and faster to use
What if your employees used your internal applications and software better? Lemon Learning simplifies the daily lives of thousands of users around the world by providing them with interactive guides that are directly integrated into the software of their choice, whatever its nature (CRM, HRIS, ERP, etc.), whether it is internal applications or more widely used platforms (Salesforce, Oracle, SAP, G Suite, Office 365, etc.).
Available at any time, Lemon Learning allows your users to progress autonomously directly from their tools thanks to interactive content that evolves as they progress on their tools. In a nutshell: Lemon Learning pushes the right content at the right time.
A three-in-one tool: create quickly, engage continuously, administer easily
Create customised content (guides, tooltips, etc.) quickly and easily from the editor: no technical knowledge is required. Manage your users directly from the back office to communicate the right information, at the right time, to the right person (access settings, pushes, etc). Finally, optimise the user experience with the simple ergonomics of Lemon Learning and its player.
Beyond training, Lemon Learning offers a three-in-one tool that allows you to train employees (player), create engaging and interactive content (editor) and manage support and communication around your IT projects (back office).
Lemon Learning: an easy to learn solution
Lemon Learning is integrated directly into your tools via a plugin or JavaScript code. 2 days are enough to train your teams in the editor and back office. On the user side, no more 50-page explanatory documents needed: with Lemon Learning, users are guided step by step through the processes and features they use on a daily basis.
Advantages of Lemon Learning
An easy to learn solution

Personalised step-by-step support, on-demand learning

Reduced support costs

Certifications:GDPR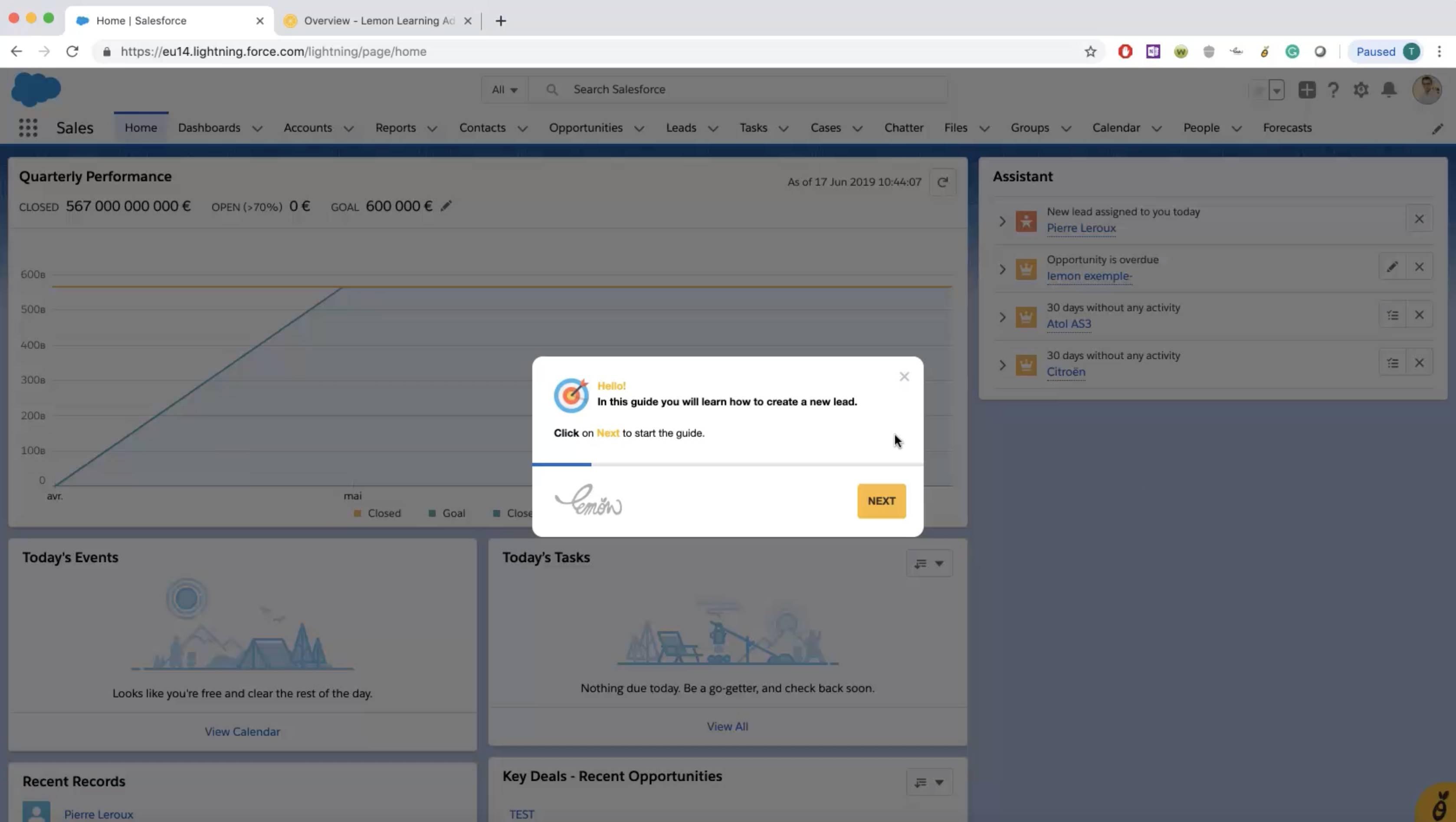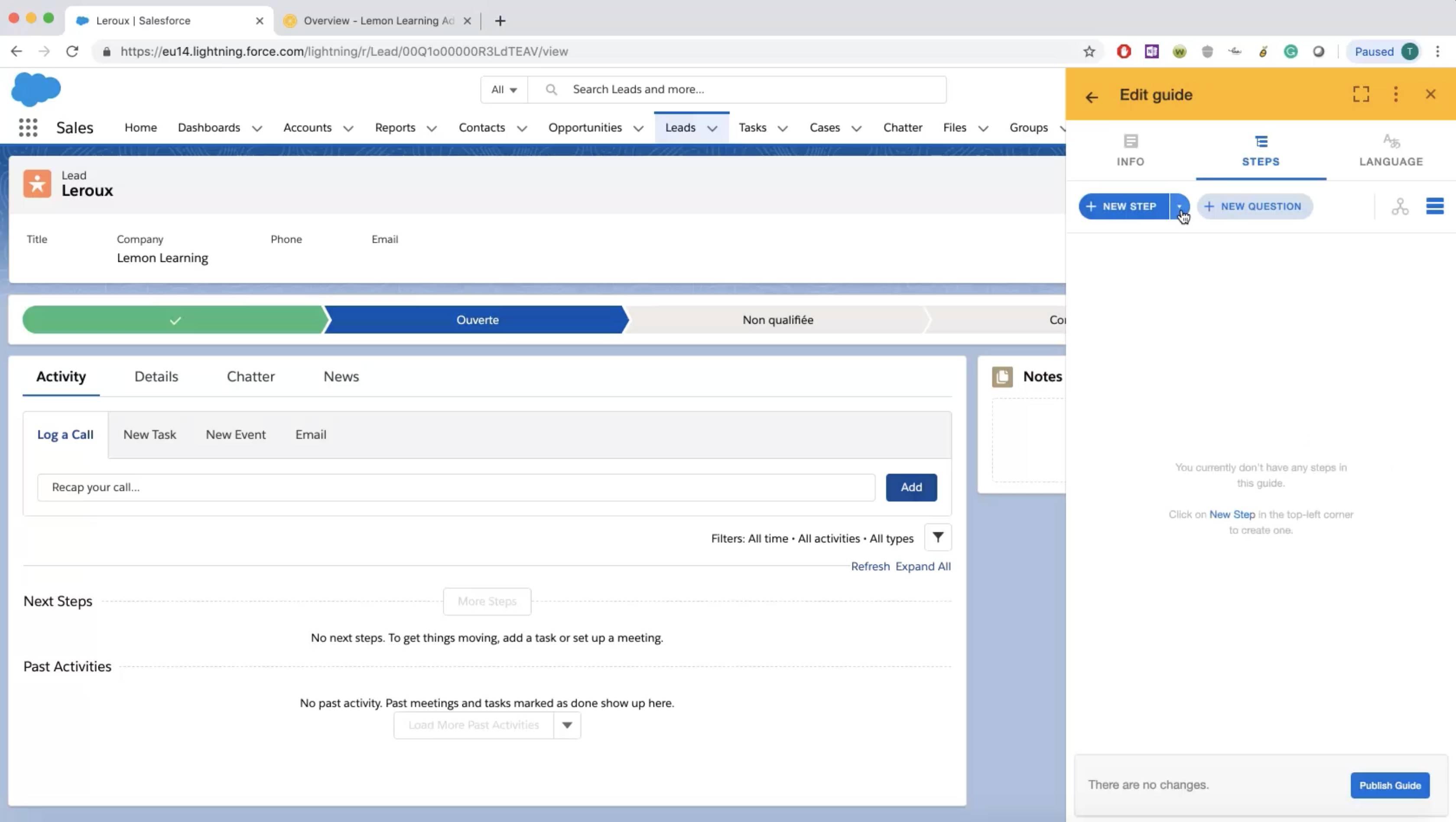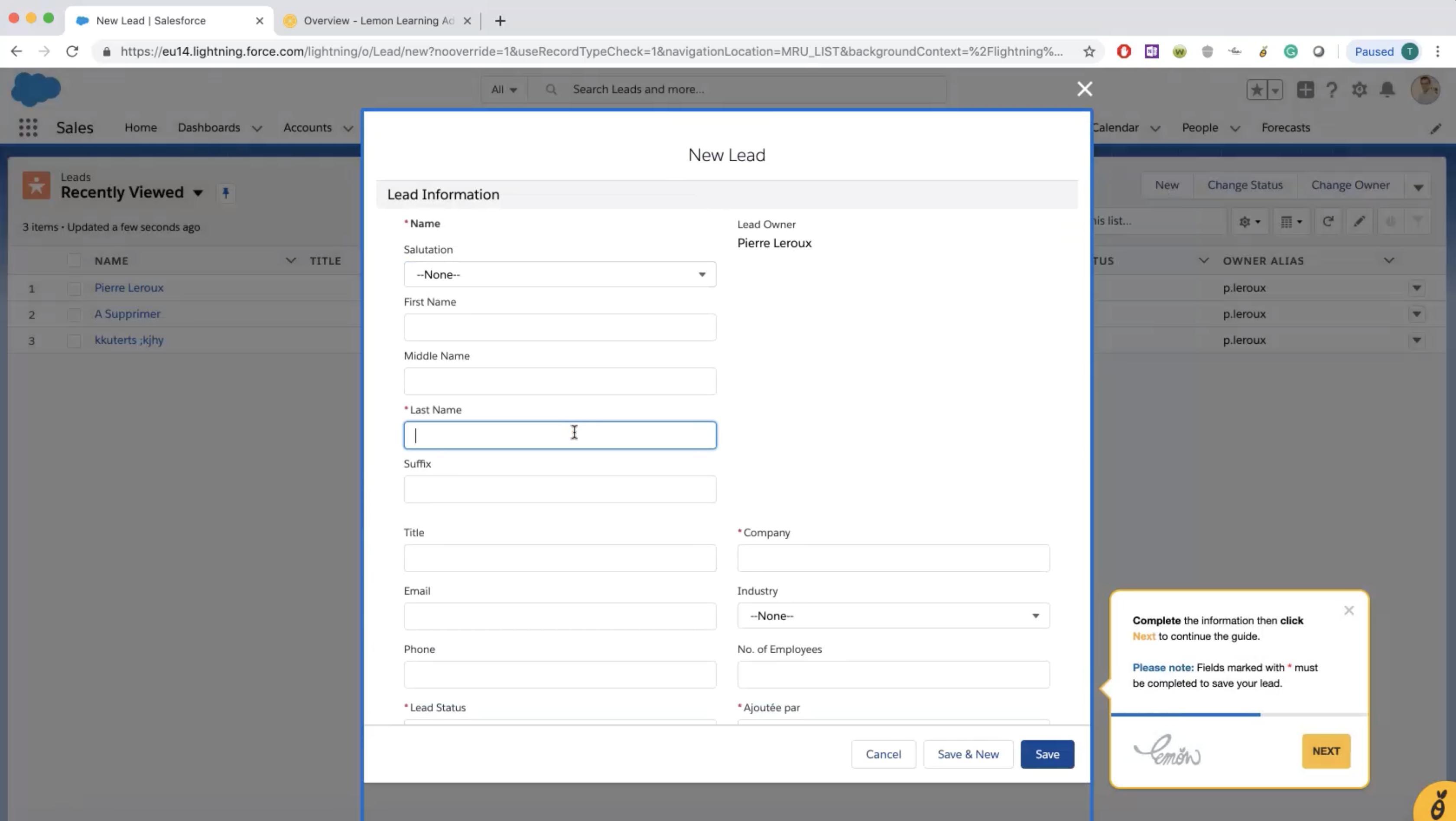 Prices and features of Lemon Learning
Customer reviews about Lemon Learning (0)
No reviews, be the first to submit yours.