cyboolo is a Platform as a service for freelancers, solopreneurs and self-employed who want to grow their audience, promote their business and earn money online by creating and selling online courses.
This Learning Management System is easy and intuitive to start with even without coding skills. Designed for small businesses, it's a solution affordable for most people.
If you want to create your eCommerce website and sell online formations you can start today without monthly fees.
Everything is integrated to launch your online business without third parties applications.
cyboolo.io is only in french version right now but it will be soon possible to access to english version.
Editor: Cyboolo
Strengths of Cyboolo
Responsive and GDPR compliant
Checkout, chat and video wall online integrated
Online editing (texts, images and videos)
Cyboolo demo and screenshots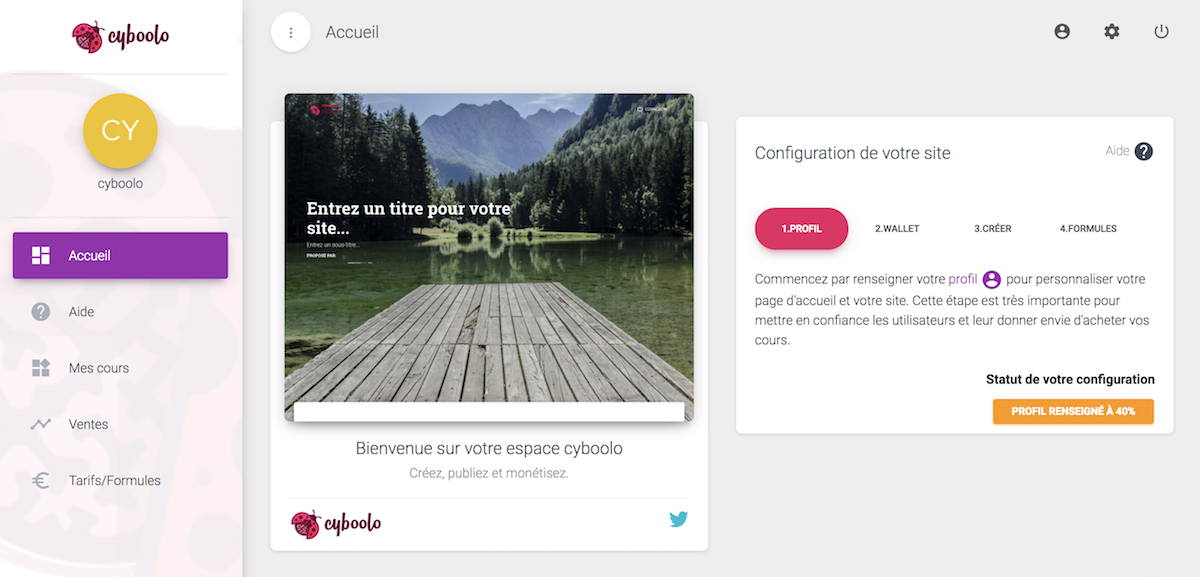 Cyboolo customers
No customer reference