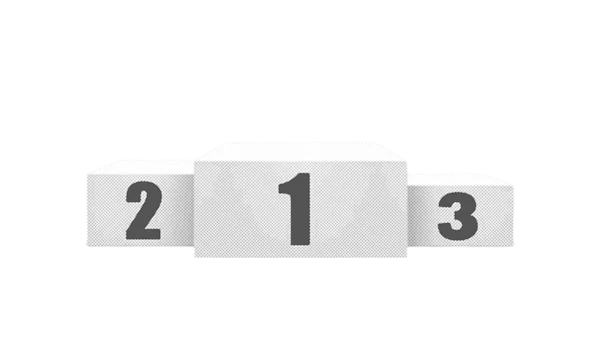 When steering a nonprofit organisation, it is important to focus your efforts on what truly matters. Doing charitable work is no easy task, as recruiting and mobilising supporters, donors and volunteers require tremendous amounts of time and energy.
The minute work accomplished by your team could be made easier by using charity CRM software. These can help you leverage your base of supporters and pilot fundraising campaigns to make even more good in the world. Keep reading if you'd like to know more about what CRM for charities can do and browse our top picks!
What makes CRM for charities different
Nonprofit organisations rely on an active network of major donors, smaller contributors and volunteers to change the world. This diverse array of people, with different motives and skills, constitutes… their constituents. As such, in the third sector, CRM means Constituent Relationship Management.
All of these donors and volunteers play a unique role. Coordinating, managing their action and engaging donors can prove difficult and requires a fine, personalised approach. Combined with the limited resources and time constraints too often faced by nonprofits, this means specialised professional tools are essential to leveraging the full potential of your charity database.
Nonprofit CRMs are designed to suit the needs of charities: they allow you to filter and sort your donor list according to precise criteria to maximise the efficiency of your engagement strategies. Most are also valuable tools to organise events and launch fundraising campaigns.
The key features of a charity CRM
If you're looking for a CRM solution to manage and grow your charity, it should include at least some of the following features:
Donor management: CRM solutions are usually used to build and manage data. At its core, this tool is database software. It allows you to store and sort the contact information and interaction history of all your donors in one place. It's important to pay attention to the intuitiveness of their interface: user-friendly solutions help you gain time by presenting the information clearly.
A campaign management system: fundraisers and marketing campaigns are usually one of the main sources of income for nonprofits. To engage your major donors and keep volunteers active, you may use tools such as email marketing and contact segmentation to create engaging, personalised communication strategies. Be sure to check that the solution includes at least a few email marketing tools (templates, scheduling, bulk email…).
Gift aid and donation processing: while donations are the lifeblood of any nonprofit, they can take time to manage. Charity CRMs often include ways to streamline the process by integrating online payments, and even including an inventory management system to process material aid. Approved solutions may also facilitate the filing of tax returns and other financial documents to HMRC.
Event management: it is likely that organising events to raise awareness, funds and stand up for your cause is part of your activities. Being able to coordinate teams and communicate efficiently is key to the success of your charitable events. Thus, you may need your CRM to integrate some task management or even collaboration features designed to get everyone involved on the same page.
Automation and integrations: your CRM can also help you gain some precious time. Some offer workflow automation features to automate menial or repetitive tasks. They also integrate with third-party solutions to expand their functionality and make switching between tools seamless. If you spend a lot of time on the phone, you may need a solution that integrates VoIP, so your contact information and exchange history are available whenever you make or receive a call.
The best charity CRM software
Charitylog
Charitylog is a cloud-based CRM designed to help charities manage their constituents and engage volunteers. This modular platform offers different versions of its solutions to meet the needs of nonprofits of all sizes, from medium-sized charities to global organisations.
The advanced CRM system provided by Charitylog can help you manage all kinds of contributors and donations, and even create your own types and custom fields. Manage documents and access through reports to make the best decisions for your work.
This platform can help you manage your global operations and streamline processes such as invoicing and billing or even project management so you can spend less time doing menial tasks and more time on making the world a better place.
Pros
Multiple versions to adapt to the needs of small charities or global organisations and everything in between
Unlimited users for all plans
Support for implementation and training available
Cons
No free version (but live demo available)
Centralises your inboxes but does not offer marketing features
Reporting features not available for local charities

Case Management for the Third Sector
Learn more about Charitylog
Donorfy
Donorfy is one of the most popular solutions for small UK charities, while its flexibility allows it to remain a viable option as they grow. This easy-to-use solution offers ways for nonprofits to manage their day-to-day operations more efficiently and gain time with powerful automation features.
This CRM platform unifies the contact information of your constituents, but can also become an essential part of your routine thanks to integrations to MailChimp, Eventbrite and other 3rd-party solutions. You can also build custom workflows with triggers and spend less time reclaiming Gift Aid. Use forms to collect data or donations and store information securely, in compliance with the GDPR guidelines.
The price for this tool as well as its capabilities grows with your organisation. It is completely free for the core CRM features for charities with less than 500 constituents.
Pros
Free version available for small nonprofits
Unlimited users for all plans
You are given the choice between installing the solution yourself or getting help from professionals
Cons
No marketing features on its own
No workflow automation and gift aid claims for the free version
Need to pay more as you gain constituents

The Modern Fundraising CRM
Learn more about Donorfy
Salesforce Nonprofit Cloud
Salesforce Nonprofit Cloud is the edition of Salesforce Cloud designed for nonprofits. This specialised version of the leading sales CRM available on the market offers a 360° approach to managing your contacts and your charitable work. It lends the power of Salesforce to your small charity for free, for up to 10 users!
This all-in-one platform allows you to launch fundraising campaigns, manage donors and even file grant applications all in one place! You can make it easier for engaged donors to contribute to your cause with giving pages, or boost the ROI of your marketing efforts with the insights provided by custom reports.
Its powerful donor segmentation features and marketing automation capabilities make it a great tool to pilot personalised campaigns to reach out to the most relevant people. As the leader in the CRM world, Salesforce has put its know-how to the service of noble causes by adapting its star product to all kinds of charities.
Pros
A complete platform to manage all your relationships and campaign efforts
Free for up to 10 users
Adapted to suit the needs of charities (with support for grants, fundraising and more)
Cons
If you need more than 10 users, you will have to subscribe to a paid plan
Smaller charities may not need the full extent of its capabilities
Lots of features make this solution a bit harder to learn

Salesforce Nonprofit Cloud
Leading CRM for nonprofits
Learn more about Salesforce Nonprofit Cloud
Recap: Comparison table
Software
Pros
Cons
Pricing
Charitylog

A modular platform
Unlimited users

No free version
No marketing features

Custom
Donorfy

Unlimited users
Integrations & workflow automation

Free version is limited
No marketing features

Free for up to 500 constituents

Pro from £59

Salesforce Cloud Nonprofit

A comprehensive solution
Generous free version

Free for up to 10 users
A tool to focus your nonprofit on what truly matters
Charities have very different needs and aspirations from traditional businesses, yet they still need to foster a good relationship with their constituents and even external stakeholders. Perhaps even more so than for profit organisations!
Be sure to leverage the power of a CRM tailored to the specific needs of charities to make the most out of your limited resources and manpower. Coordinating your volunteers and engaging donors can be made easy by the right solution!
Have you found the solution to your problems in this list of the best charity CRM? We sure hope you did! But if you still need time to choose your new CRM, you can explore a more comprehensive overview of the CRM software available on the market on Appvizer.
Software quoted in this article