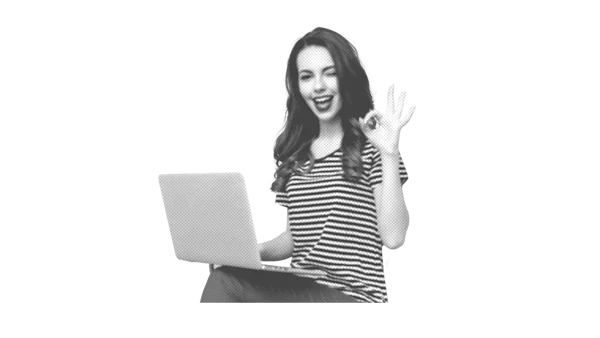 It is clear that business can't exist without lead conversions. If there are no leads, then there is no one to convert, which is why figuring out what it is and how to calculate it should be taken into consideration.
If you spend more on attracting leads than actually conquer them, then you need to study your lead conversion rate.
Whether you are a novice or simply someone who feels to get a second read on how to use lead conversion to your advantage, then, look no further than Appvizer to give you the answers.
What is a lead conversion?
Lead conversion is the process such as marketing strategies, i.e, social media, optimization etc. of converting a lead into a customer, preferably one who purchases. Lead conversion is to also answer, with your product or service, to every desire that a lead may have, to convert them into a customer.
But, what is the lead conversion rate? The lead conversion rate is the measurement of your company's success with the number of visits it attracts as well as opportunities you have of capturing and converting prospects, leads into customers.
Obviously, the more people that visit your website, the more leads there are to convert them and be successful.
Lead conversion strategies
In business, to measure your company's goals, there must always be coherent strategies involved to physically bring it to fruition. It is important for that success to be envisioned and well-thought-out to give your company's marketing team purpose motivation and a sense of direction, that is to say, aim at the right people.
Here are a few strategies you could implement:
Research an audience:

You want to hope to attract leads that align with what your company represents. Your product or service will not answer everyone's needs, therefore don't waste minutes on a lead that will go nowhere.
Observe what the market has to offer, how are your competitors using their marketing strategies. How can you differentiate yourself and be the one to change leads' minds and accompany them to the buying stage?
Try to get the most information on them as possible. Classify the leads into categories if you can, it makes for easy follow-ups and personalized marketing.
Take care of landing pages: You only get one first good impression. The first thing a visitor notices, when they arrive at your page, is the landing page. They should be inciting, make the lead want to know more. The landing page should work efficiently as well, for when the lead clicks on a button, it directly leads him or she to the link he or she has clicked on.
Use content marketing:

It is what the reader or lead reads to educate him or herself about your brand, product or service. It must be an easy, coherent, concise read while yet, detailed enough for them to see if what you have is what they need. This could be the dealbreaker.
Be unique, use a different type of content for the different type of products or services you have. Every audience has different preferences. It could be blogs, webinars or even an e-book. Make sure the message pertains to what they are looking for.
Social media:

It is what companies and customers check to find out about your company. LinkedIn is the prime example of this. A lead can research whatever business, industry category they want. It is a perfect way to engage with leads.
If you are present on Twitter, which you should, use or create hashtags to help your company stay on trending list and expand its influence. Use videos, GIFs that people can mostly react to, like and repost. Keeping in mind that reposts bring awareness.
Email marketing:

It is an efficient way to grow your business marketing. Email marketing is a good way to let the leads and customers know that you are interested in answering their needs and willing to be their problem solver. Even though leads can come from different sources, your emails must be personalized, you must address each lead differently according to their browsing history, gender, location etc.
Segment them if you have to, that way the emails to the leads that are a part of the same can be simultaneously sent out. Don't forget to make eye-catching headlines, promos.
Use tests to optimize, such as the email marketing, to see what works in your emails and what does not.

Phone calls: Though it might be futile when it comes to B2C contacts, it is way more effective for B2B deals. It also shows professionalism when having conversations amongst human beings.
Chatbot: is also a very reactive way for leads to be immediately offered help when browsing your website.
How to calculate lead conversion rates?
To calculate conversion rates, one must take the total number of new customers acquired, divide it by the number of possible leads and then multiply it by 100.
For example, if you gain 100 new customers and see potential with 50 potential leads, you will divide those 45 possible leads by the 100 new customers and multiply the result by 100, giving you:
(50/100) = 0,50 and when 0,50 is multiplied by 100, you have
0,50 x 100 = 50%
So, your lead conversion rate will amount to 50%.
Which are the best KPIs for Lead Conversion?
There are a few lead conversion metrics, to use to track well, your lead conversions as well as the performance of your site.
You have the:
Lead conversion rate: it is to track leads' interactions (browsing or purchasing) and the number of visits you have had to your website or social media.
Value of a conversion: is the amount of money you assign to a conversion, that it would cost to convert a lead, in the hopes that you get more from the profits of ad clicks, on your return on investments (ROI). Basically, it is so that you make more money back than you have spent. You don't want the cost per conversion to surpass the value of conversion you get.
Cost per conversion: is the comparison between the ad performance and how much it actually cost to convert a lead into a buying customer. It is to check whether your ads have attained their goals, reactions they were supposed to, rather than how much it cost to make.
Lead value: it approximately measures how leads can be beneficial for your business.
Lead-to-sale conversion rate: the probability of that lead converting into a purchasing customer. Basically, your business making a sale.
Return visit conversion: Chances are that if a lead returns to your website, it is obviously because they are still interested and looking for information. This gives you that second opportunity to refine your strategies.
What is a good conversion rate?
It varies depending on the industry your company is a part of, the presence you have on the market and audience you are trying to reach. But, a successful conversion rate is considered to average between 1 and 3%.
Though, there are some companies that manage to surpass that percentage and find themselves above the 5%, the real aces of the game acquire higher than 10%.
Obviously, the ideal would be to compete with the top, but, needless to say, if you find yourself at 2%, then you are considered to be in the league.
How to optimize your lead conversion?
To optimize your lead conversion can seem pretty obvious, somehow, it seems to be neglected. Lead conversion optimization is to focus on leads, that will result into loyal customers.
For this, you will have to, at least, research some information about them, for your product or service to answer to their needs and vice versa, ensuring that they align with your vision.
Automate your leads: which can provide data of success or failure of your conversion strategy. And even better, if you add a CRM, you could streamline the whole process, collect the leads' demographics and save those records to solve problems, but also anticipate them and any questions that may occur.
Make promotional offers that the right target can't resist.
Incorporate customer testimonials: The Majority of leads read reviews before they buy or invest their money into a company/ brand, so, customer testimonials are a way to demonstrate your legitimacy and competence.
Suggest guarantees: Inform the lead or customer of your products and services' worth. Let the lead and customer feel like they have a choice to return the product if there are not satisfied. That way, it takes some pressure off the buying phase and feels like you have a security blanket.
Implement call to action: where customers or leads can directly click on an ad and be directed to the link. It is a win as you could measure the number of clicks as well as get a return on investment.
So, as you have read, Lead conversions is essential to keep an eye on the company's spending as well as evaluating the company's strategies at acquiring leads.
Software quoted in this article