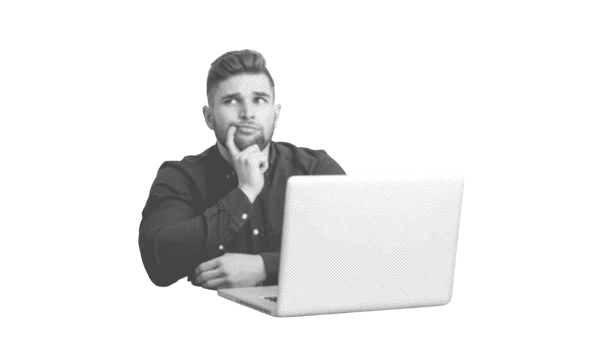 The sales prospecting plan is a prerequisite before starting any canvassing. Selling without using a sales prospecting plan is like wasting your time and energy for nothing. It must meet the needs of your current prospecting campaign. So how to build an effective sales prospecting plan for your strategy?
Follow these 7 steps, supported by tips and tools, and your sales prospecting will only be more effective!
As a bonus: download our PDF prospecting plan template to apply it to your company.
What is sales prospecting?
Prospecting is the first step of the sales process. It's a process of identifying, qualifying, approaching potential customers for your business (who may not know about your company), and turning them into an opportunity. It is not about selling your product but trying to figure out how you could help your prospects with your solutions. The final goal is to make these prospects become revenue-generating customers.
Why is sales prospecting important?
The sales prospecting process allows you to identify the ideal customer who truly needs your business or product and find out their purchase motivation or challenges. It's extremely effective because you can directly approach the right leads and don't waste too much time. Furthermore, sales prospecting generates more sales meetings which creates opportunities to seal the deal.
So how to prospect? Below, we will discover the guide to identify and qualify the sales prospect and then some tips to help you to find good-fit prospects who will be more likely to buy your product.
How to prospect?
The first thing you have to do is start researching your sales prospect. A good-fit customer is a key to a long-term business. Try to find out all the key components of your sales prospect like industry, job title, revenue, company size, company structure, social status, their business... When you already have all these pieces of information, you can start to establish a sales prospecting plan.
However, this process is just not easy like eating a cake. You should define objectives, have a good research method, communication channels, and follow-up procedures to ensure each sales prospect wants to purchase and they have enough information about your business and product. Don't worry because we'll show you 7 simple steps on how to build an effective sales prospecting plan with a free PDF prospecting plan template down below!
Tips for sales prospecting: Techniques, tools, and advice
Whether you are a beginner or senior salesperson, it is always interesting to discover a new sales prospecting technique that works. Here are some tips for setting up a real machine of Lead Generation for your business.
1. Humanize your commercial prospecting
Imagine you don't want to be replaced by artificial intelligence in 3-4 years. However, some sales prospecting techniques consist of behaving like a robot and repeating the same actions every day. This process is undoubtedly already automated. So if you create sales prospecting scripts, leave a place for discussion and humanization. It will be more natural and make the prospects want to discover more.
2. Listen before prospecting
The most effective technique for sales prospecting is to take the time to listen. We listen not only to a phone conversation but also to Social Media. Nowadays we have super tools to be able to "spy" on sales prospects in order to understand what their problems are and identify the sacred "trigger".
In fact, the trigger will allow you to make contact with this sales prospect and start a conversation in order to humanize your discussion, present your activity, and offer your prospect to move forward with you if that makes sense to him.
3. Define a sales prospecting plan
With new technologies and the dozens of social media available, you have endless business development opportunities.
The advantages of a sales prospecting plan for your business:
define your buyer personas;
study business proposals;
set up steps to follow for each prospect;
determine the key elements that you must collect during your sales prospecting;
plan teaser scenarios for each media.
How to build a sales prospecting plan? Don't worry, we will show you a guide to creating your own effective sales prospecting plan down below.
4. Use new prospecting media
Be innovative in your sales prospecting techniques and try to get out of spots where all your competitors are crowded. For example, very few salespeople use Facebook to prospect, it is a very good BtoB and BtoC lead generator. Otherwise, there are discussion forums or blogs that talk about your area of ​​expertise, and many customers go there to look for solutions.
Using new prospecting media also means that you will have to adapt to the media they use to convey information. This can be video, infographics, videoconferences, or even audio recordings.
5. Create content that will strengthen your sales prospecting techniques
One of the tools that work best is the blog. Each article can bring dozens of contacts per year. In addition, it is very easy to share your articles and therefore disseminate relevant information to your potential customers on all of your social networks.
The article will offer to download a premium offer in exchange for an email address and pieces of information. The more content you have, the more visible you will be, and therefore the more customers will automatically come to you.
6. Use omnichannel sales prospecting techniques
A very effective sales prospecting technique is to multiply the points of contact with the same sales prospect. Chat on Twitter, connect on LinkedIn and have a phone call or write a sales prospecting email. If you can be omnipresent for your sales prospect, they will feel more confident. You have proven that you have common interests as you have had the opportunity to discuss several topics at different times and places. These exchanges create an opportunity for approaching the lead naturally.
7. Prospecting is bringing value
Prospecting is not about selling your product but trying to figure out how you could help your sales prospects with your solutions. The most effective way to find out if you can help someone else is to ask them. Starting by observing your sales prospect and identifying how you could help them in the short term. If you can bring value to each of your customers for free, you will earn a lot of points!
7 steps to build an effective sales prospecting plan:
Step 1: Set prospecting objectives
​​"You can't manage what you can't measure." - Peter Drucker
The preliminary stage of any project, including sales prospecting: what are your objectives? Aligned with the commercial strategy, they will give you the direction in your approach.
Your goals have every interest in being SMART:
Specific, or Simple,
Measurable,
Achievable,
Realistic,
Temporarily defined.
Examples of objectives to be achieved:
turnover target,
share of new sales prospects in your portfolio,
number of new sales prospects per sales representative,
number of new sales prospects by geographic area,
a percentage of hot leads to revive and convert, etc.
Step 2: Identify and qualify the sales prospect
Why is it important?
Segmenting your sales prospects helps you focus on the profiles of sales prospects first. What criteria should you take into account to define your target?
age,
job title,
average revenue,
geographical area,
activity area,
income, etc.
Adopting this marketing approach serves to collect as much data as possible on your sales prospects. The better you understand their underlying issues and motivations, the better able you will be to speak the right language and come up with an offer that you cannot refuse.
How to identify and qualify the sales prospect?
First, it is necessary to distinguish between a lead and a prospect.
Lead vs prospect: what's the difference?
Lead: A potential customer at the top of the funnel who has not undergone a sales qualification. These prospects have expressed some level of interest in your business and product (for example, a web form or a download).
Prospect: A prospect who has undergone at least some level of sales qualification and who goes down the funnel to become a customer. Although prospects are identified as ideal customers, other factors can prevent them from moving from prospect to customer.
Secondly, you have to know how to qualify the sales prospect. There are 3 levels of the qualification process:
Organizational: Testing if the target organization is a good fit in terms of size, budget, demographic or technographic parameters for your strategy.
Opportunity: This phase is to understand if the organization in question is able to take advantage of your offer. Although the factors can change depending on the product or service, qualifying those factors are still important because it gives your customer a high probability of completion.
Individual: This level establishes that your point of contact is where all the decisions are made, or otherwise a sales rep is able to influence to get the deal across the finish line.
Knowing the audience for your product or service is the first step in building a list of high-quality potential customers. You can achieve this by developing a thoughtful business prospecting plan and creating a sales prospect profile based on what you know about your product or business type and what you can assume about your potential sales prospects.
A sales prospecting file lists all the sales prospects corresponding to your target with their contact details. Updated regularly, it serves the purpose of identifying the most relevant contacts as quickly as possible.
But how to identify the sales prospect?
Segmentation is an essential strategic step for a company. It is a process that aims to divide the target market into different segments of buyers or sales prospects in order to be more efficient and relevant in its marketing actions and adapt a suitable communication channel for each audience. Segments are homogeneous groups of people ready to use a product or service. They must be attractive in terms of turnover. It is, therefore, necessary to look for characteristics shared by a sufficient number of people.
The segmentation criteria can be of several types and will be different depending on each company. The different standards that make it possible to segment the consumers present in a market can be:
Socio-economic: socio-professional category, income level, level of education
Psychological: centers of interest, lifestyle, personality, values, technological maturity, needs
Criteria related to purchasing behavior: frequency of purchase, purchasing habits, use of products
These three standards apply equally well to a company that offers BtoB or BtoC oriented offers. A BtoC-oriented company can also use the socio-demographic criteria of its potential buyers:
Socio-demographic: age, sex, size, place of residence, family situation
Conversely, a BtoB-oriented company will have more interest in looking at the organizational standards to achieve its targeting
Organizational criteria: company attributes, location, level of turnover, size, seniority
Each type of criterion must be precisely defined in order to be able to segment consumers into representative and realistic groups. This analysis and targeting process is an essential step in the segmentation process.
Demographic
Behavioral
Psychological
Geographic

Age
Study level
Revenue
Marital status
Culture
Sexe
Profession
Nationality

Purchase frequency
Spending habits
Quality of life
Utilization

Lifestyle
Personality
Values
Conviction
Hobby
Center of interests

Needs
Preferences (based on geographic area)
To create your sales prospecting file, using a sales prospecting support tool or CRM software can help you save your time especially by giving you access to a large volume of processed and sorted information.
Their advantages are numerous:
easy detection of the most promising opportunities,
centralization of data,
history of customer exchanges,
monitoring of the development of sales prospecting campaigns,
data visualization, etc.
Our advice:
👉 Respect the GDPR when collecting and storing data from your sales prospects.
Step 3: Choose the preferred channels to prospect
You know who you want to prospect (target) and why (goals), it's time to choose how to get there. This requires the choice of sales prospecting channels.
💡 Your budget also determines where you want to contact your sales prospects.
You have a tight budget: focus on the channel with the highest ROI for the chosen target.
You have a more comfortable budget: multiply the platforms and tools to collect contacts more easily. What platforms are at your disposal?
How to collect contacts?
You can have a good database by using:
one or more commercial prospecting techniques (telephone, email, etc.);
a clear and easily understandable commercial offer;
your website, attractive and complete, where your sales prospects contact you, using a form for example.
social networks, via social selling for example;
emailing: emailing is a powerful sales tool, you can create tailor-made and automated email prospecting, with precise and qualitative targeting;
the purchase or rental of a database of prospects;
specialized professional events, etc.
How to convert leads?
your sales pitch (see step 5);
a commercial brochure on which to base your arguments and which serves as a support for reflection for your future buyers;
centralizing each person's information in a sales prospect file to adapt your speech and meet their specific needs;
the use of one or more sales techniques;
samples or tests to concretely convince;
customer testimonials to reassure your sales prospects before closing the sale. Suggest to your customers to leave their opinion or to rate you!
Step 4: Prepare your sales prospecting actions [PDF template]
The framework for your sales prospecting campaign is set: apply it in your action plan.
You don't know where to start to plan your actions? Our sample PDF sales prospecting plan will help you translate your actions into a summary document. This support needs to be personalized according to your particular needs, will be your reference point in all your sales prospecting actions.
Step 5: Write your script to master your pitch
Now that you know your target well, you have to define the arguments that will convince them.
Our tip:
👉 Tailor the message based on where your sales prospect is in the sales funnel. Whether you need to capture a cold sales prospect or convert a hot sales prospect, you have to find the argument that will be a good fit for the specific needs of the person in front of you.
To achieve this, write a script to include in your sales prospecting plan. It includes the commercial arguments for each type of profile.
Prepare an argument with the main strengths and answers to the most common objections.
Never close the door to the discussion: you must of course avoid closed questions or those that can be contradicted, but also prepare an alternative to his proposals (e.g. the customer will ask for a price reduction that you cannot grant … Then offer him marketing tools as compensation).
Listen to your customers and their expectations: you have to take notes so as not to forget key information, let your customers speak to know their needs and identify key information in their decision-making...
Explain clearly why you want to speak to your contact and what you bring to him, and at the end of the meeting, you make a "diagnosis" summarizing the customer's problem… and the solution you offer.
✅ Advantage: if you do not yet master the sales discourse, you refer to it so you don't feel overwhelmed by objections.
⚠️ Disadvantage: be careful not to read your script, at the risk of losing its naturalness, and, worse, you can no longer practice actively listening to your sales prospect.
Step 6: Measure the impact of the campaign
Analyzing the results of your campaign is essential to know if your sales prospecting campaign is effective or if you have achieved your objectives. Otherwise, it will help you to pinpoint what you need to improve (tools, methods, etc.).
Our advice:
👉 Determine relevant indicators and use software with a sophisticated analytical system with a dashboard for your sales process to gain visibility and make good decisions.
Step 7: Convert Leads to Customers!
Get in touch with your sales prospects, through the platforms and tools that you have identified as relevant. Start a conversation about their issues, their motivations, and the doubts they face.
You have to make sure that your product is one of the possible solutions, and then convince him that it is the best for him. Try to figure out their pain points by asking some questions like "What is the biggest obstacle for you in daily operations?", "Are there any problems that you have to face?" and handle all the objections.
In the end, let's make your move with some closing deal questions like "When is the perfect time for you to make a purchase decision?" and "If you don't have any issue and all the criteria outlined have been satisfied, how would you want to proceed?".
In conclusion, by following these 7 steps, you will be able to create your own powerful sales prospecting plan that helps you turn every sales prospect into standards and ready to seal the deal! The sales prospecting plan template is always available for your team. What are your secrets to a foolproof sales prospecting plan?
Software quoted in this article