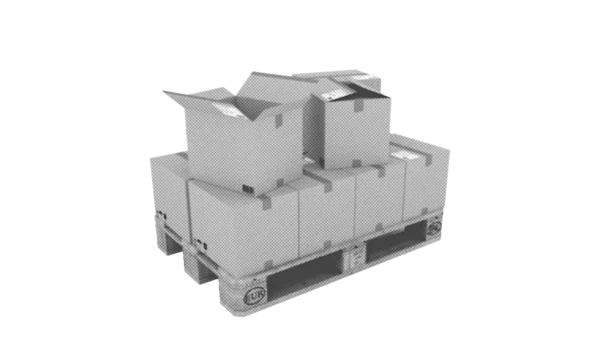 Are you looking for a stock control software to manage your warehouse? But don't know what it involves or where to start?
Today, inventory management is more than simply knowing what's inside of a warehouse.
Modern stock control software have to track warehouse inventory, a product's shelf life, and even your customers' experience.
Throughout this article, appvizer provides you with everything you need to know about stock control software and a list of the best free and paid software to manage your inventory!
Stock control software for small businesses 101
Definition
With a stock control software, you can control your stock levels from a digital platform. This will improve :
visibility - you can know at any time if a product is still in stock and in what quantity
time - you are alerted when there are low stock levels and notified when an order needs to be placed
quality of service - forget about shortages and unsatisfied customers!
From inventory tracking to item registration, inventory tracking systems help businesses manage complex supply chains and minimize operational expenses.
Why should you use a stock control software?
The benefits of a stock control software include:
anticipate orders
prevent shortages and overstocking
manage costs related to inventory management,
follow the evolution of stocks more quickly and easily,
plan promotions according to available stocks,
control supply chain lead times,
define alert levels below which an order is automatically placed with the supplier, etc.
The best free open source software
Dolibarr, a simple and complete ERP
Dolibarr is a simple open-source software suite for small, medium or large enterprises, independent, self-employed or associations.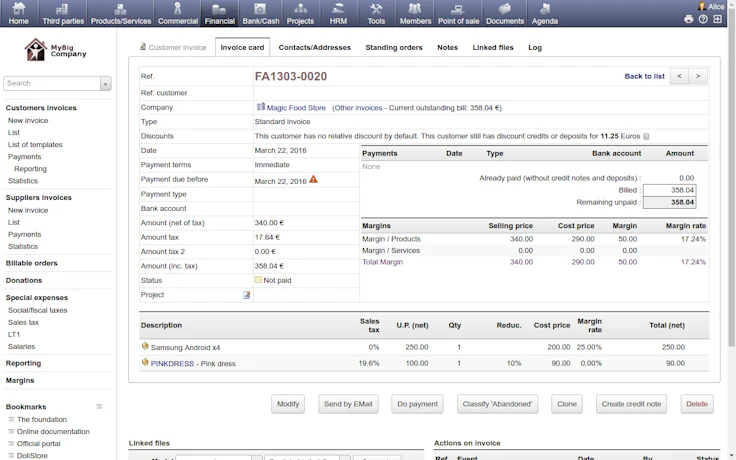 With Dolibarr, you will have a 360 view on your entire inventory:
management of customers / suppliers / contacts
product catalogues
quotes and proposals
orders
invoices
stock management
events
mass emailing
inflow Inventory, a powerful inventory software
inFlow Inventory is a stock management software that helps small and medium-sized businesses in tracking inventory.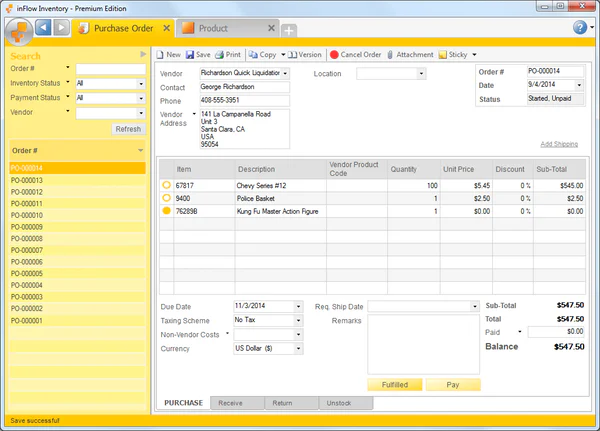 inFlow Inventory can be used in a wide range of businesses and industries. And today, its main users include wholesalers, retailers, manufacturers, healthcare professionals, e-commerce websites, and governments. inFlow's list of features include:
inventory forecasting
traceability
supplier management
inventory optimisation
purchase order management
customisable pricing models
Like Dolibarr, it is a modular tool: you build the ERP that suits your needs. Add the features you need for your activity, but be careful, some additional features are not free.
Limits of an open-source stock control software
1. Hidden costs
Open-source software is never really free. Even if you don't pay for a license or a subscription, there are still some expenses: hosting, upgrades, paid options, maintenance, etc.
2. Fewer features
Features may be less powerful in open source solutions, which are also free, than in paid professional tools.
3. Limited choices
There are very few free open-source inventory tracking systems. Therefore, you are less likely to find the software that is exactly right for you. For example, you may be missing some key features.
4. No support
Support is a paying option for this type of tool. You have access to the user forum, but answers are limited to the experience and knowledge of the users of the product. Resolving possible problems may take time and may cost you.
Top 3 Paid Stock Control Software
HighJump WMS, a complete Warehouse Management System
HighJump WMS is a warehouse management system designed to help businesses manage complex supply chains and minimise operational expenses.
HighJump's list of features include:
warehouse automation
labour management
omnichannel fulfilment
inventory management
3PL support
Inventory Cloud, a user-friendly and affordable stock control solution
InventoryCloud is an inventory management software for mid-sized to larger retail businesses.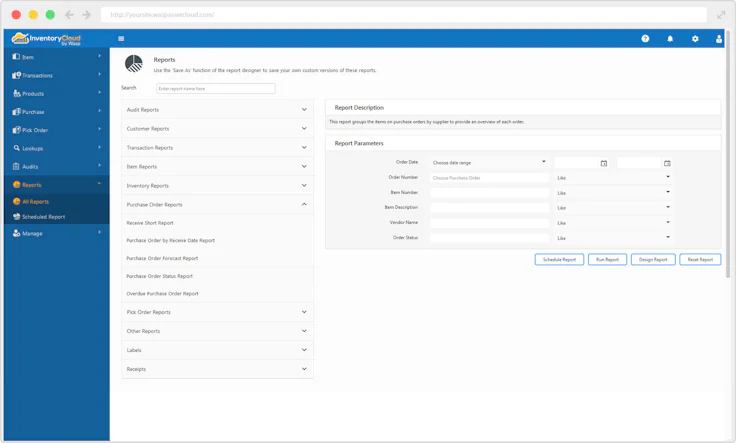 If you are looking for a flexible and dynamic solution to track and manage inventory located in one or more warehouses, InventoryCloud is the perfect solution for you!
InventoryCloud's list of features include:
warehouse management
stock-room management
manufacturing process management
retail inventory
consumables tracking
lot & date code tracking
erplain, inventory and order management for small businesses
erplain is an easy-to-use online inventory and order management system for small businesses. This state-of-art software automates the creation of orders, invoices and purchases.
erplain updates your stock levels in real-time across your distribution channels in multiple stock locations.
erplain is the trusted co-pilot for business owners:
save time, drive efficiencies: automate your inventory management processes - everything from sales orders and invoices to purchases
improve customer satisfaction: avoid stockouts and pricing mistakes when invoicing
enable team collaboration: get your team working with the same data to increase productivity and efficiency
Stock control or ERP software to manage your stocks?
If you're starting your business, open-source software can be a good way to manage your inventory without incurring too many costs.
However, in the long run, you will soon encounter the limits of these solutions as your business continues to grow. The needs and associated costs could quickly overwhelm you!
Before choosing your stock control software, anticipate all of your needs and look at the benefits of paid software. They may require a higher initial investment, but the long-term benefits are incomparable.
Software quoted in this article