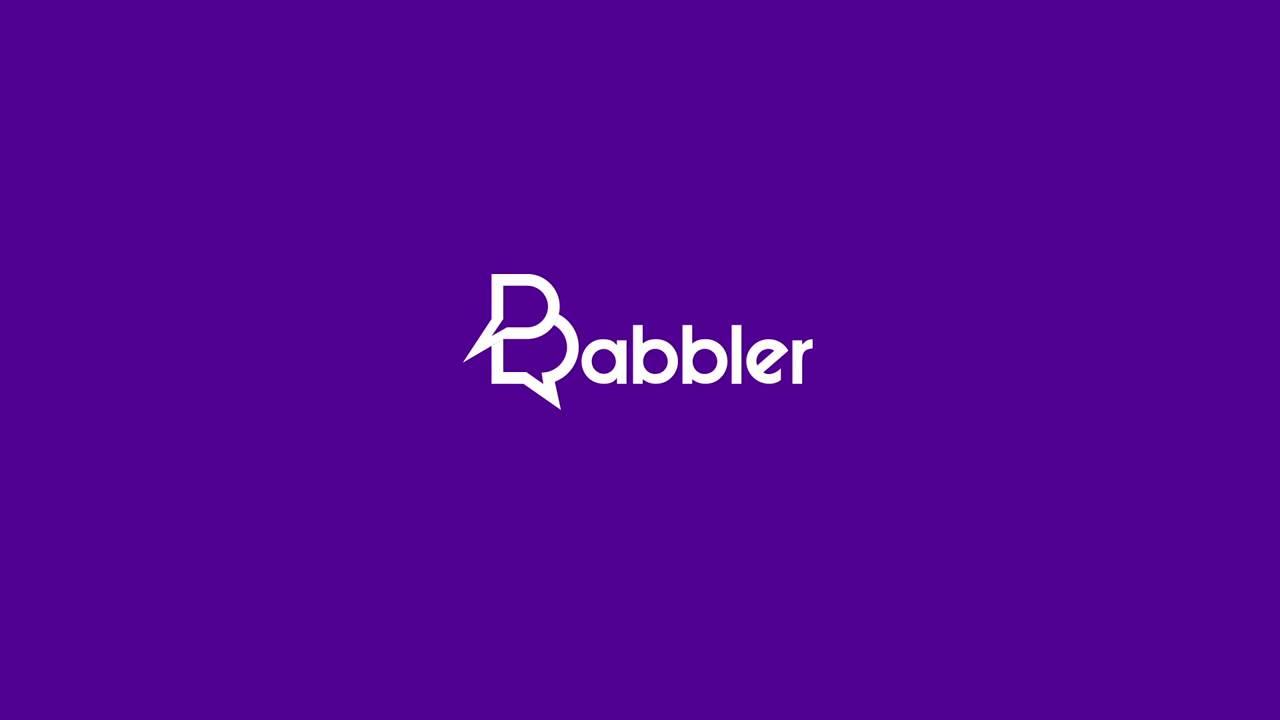 Babbler
Presentation of Babbler
Simplify your relationship with journalists.
Babbler is a new tool that allows all PR professionals to interact easily with journalists in their sector.
Our platform allows you to create, animate and engage your media communities in a single dedicated space!
With Babbler, you can:
organize your media contacts in groups
measure your results and share your balance sheets in real time
target the influencers that interest you with our matching system
instantly broadcast all your news, images, videos, events, etc.
Be notified as soon as a journalist visits or downloads your content.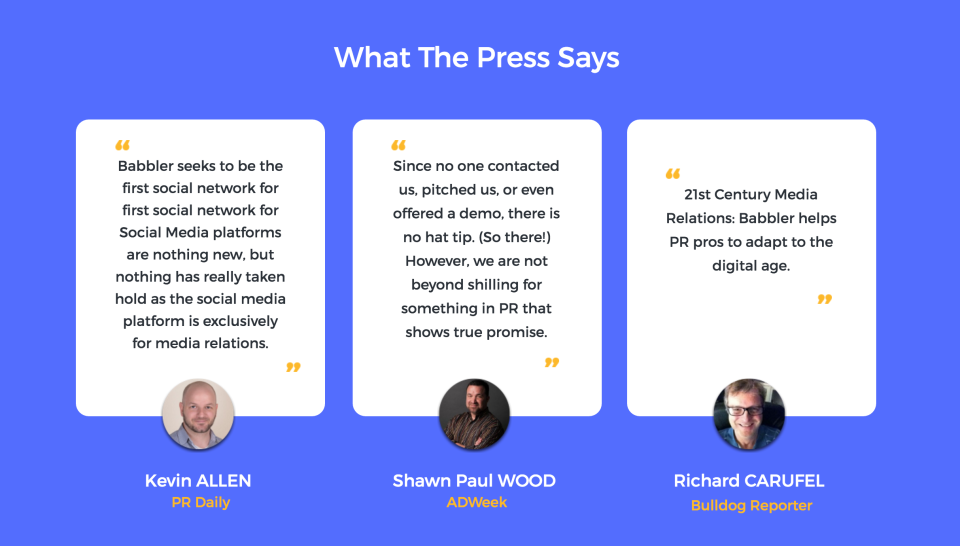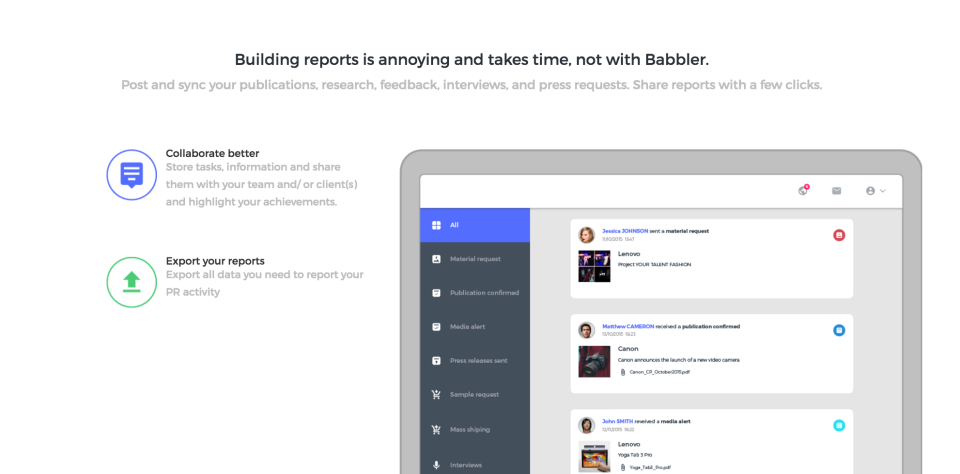 Prices and features of Babbler
Customer reviews about Babbler (0)
No reviews, be the first to submit yours.