Livestorm is a video communication platform that makes it easy for companies to create great video communication strategies.
Any marketing, sales, customer success, or HR team can use Livestorm to easily create online events. Livestorm is highly adaptable and can do any event from From meetings, webinars, conferences, online training courses, podcast interviews, or product demos.
Livestorm is a browser-based platform that lets teams organize their online events in one place, from any device they want. Livestorm provides all of the tools needed to:
Create custom landing pages
Send promotional emails and reminders
Host engaging online events with integrated chat, polls, and Q&A functionalities
Analyze event performance through an advanced analytics dashboard
Livestorm is one software for all of your corporate video communication. It's that simple!
Editor: Livestorm
Livestorm demo and screenshots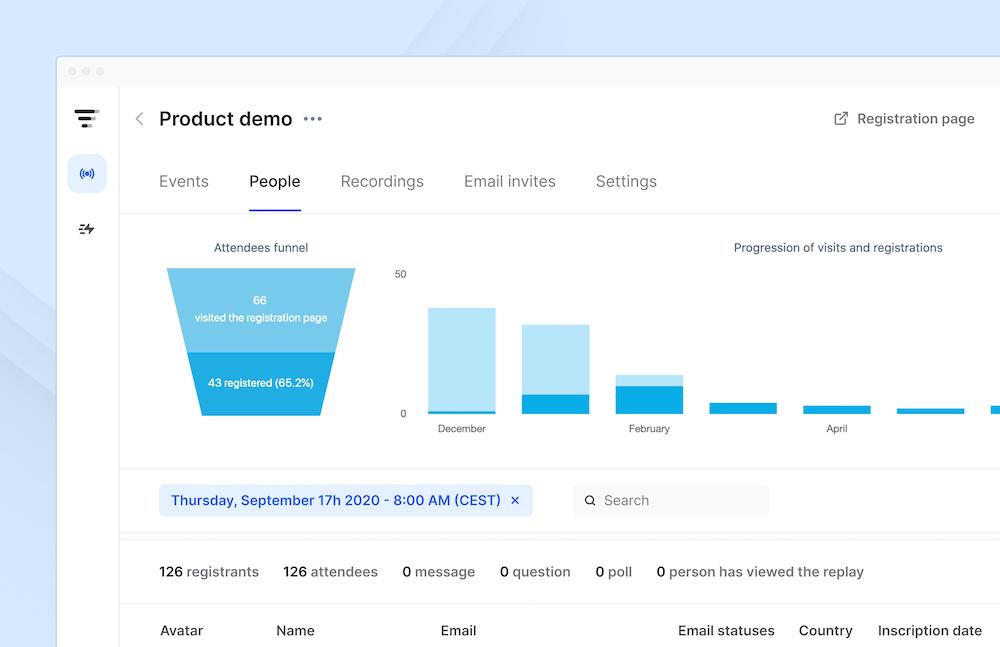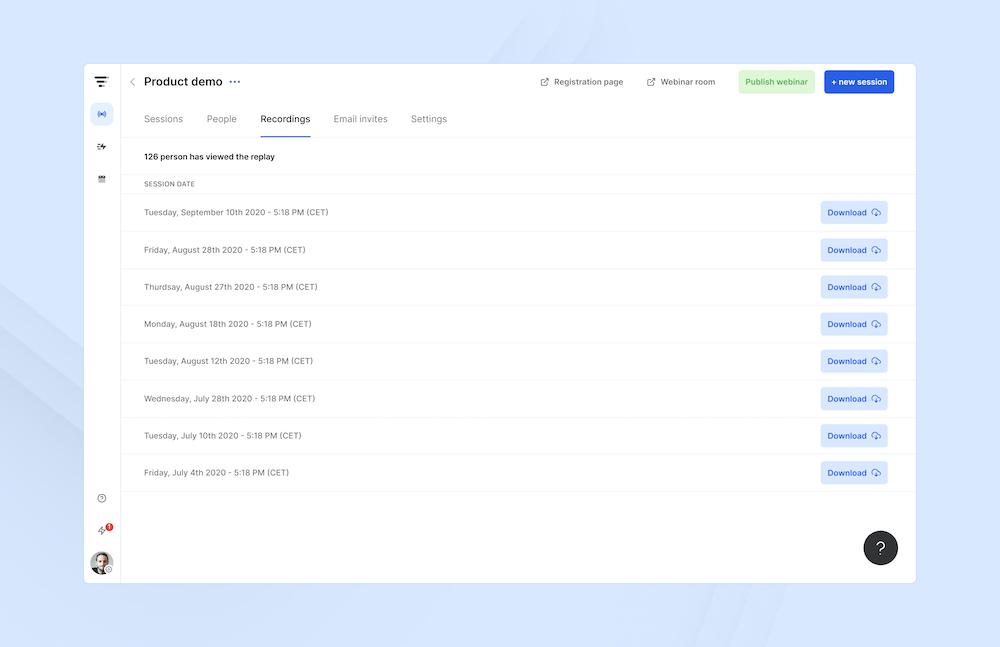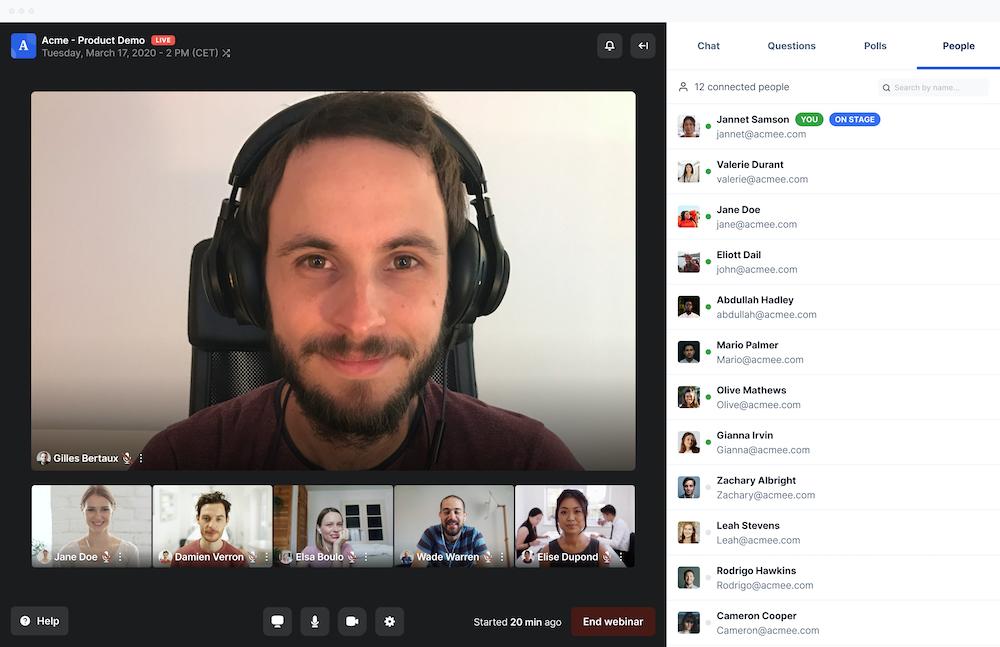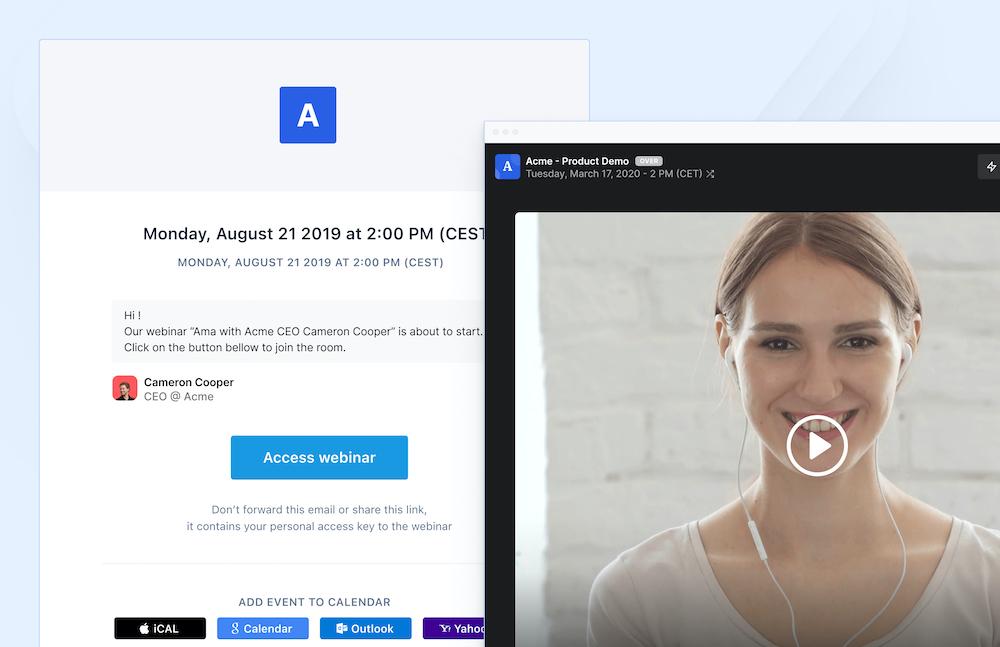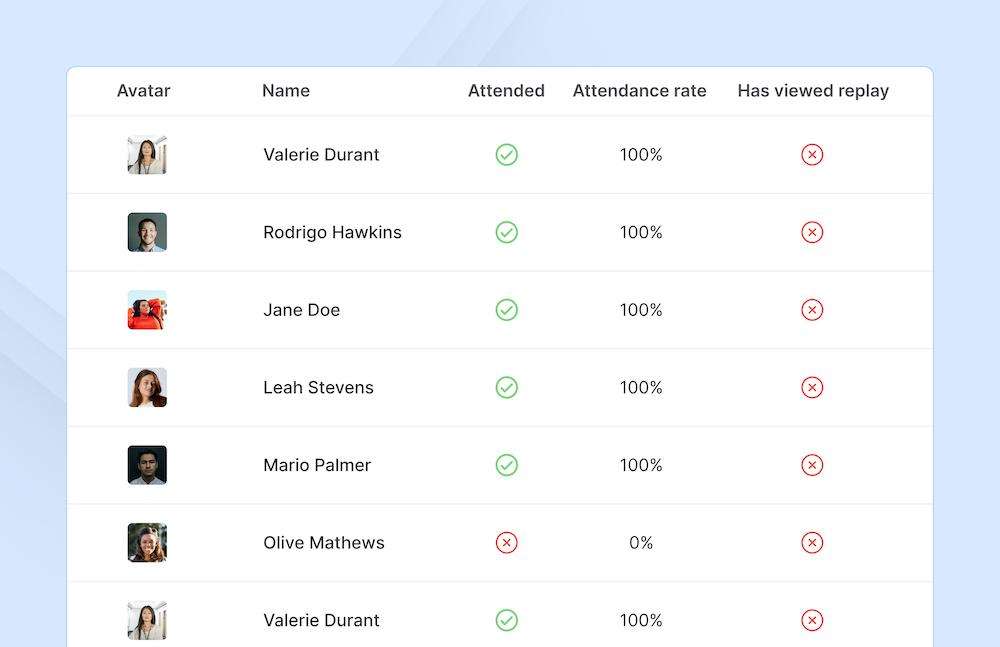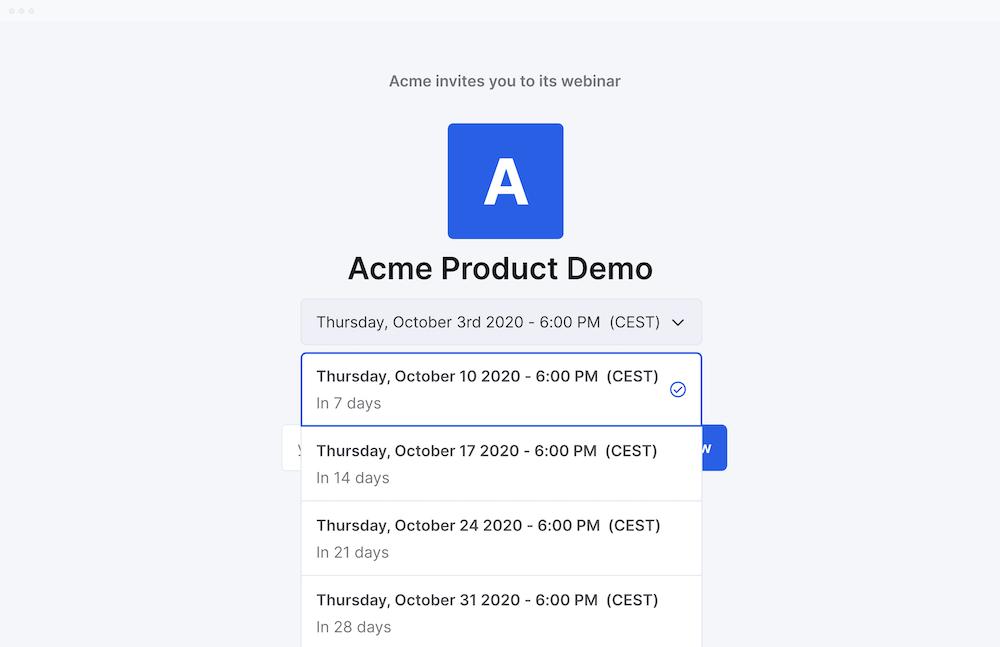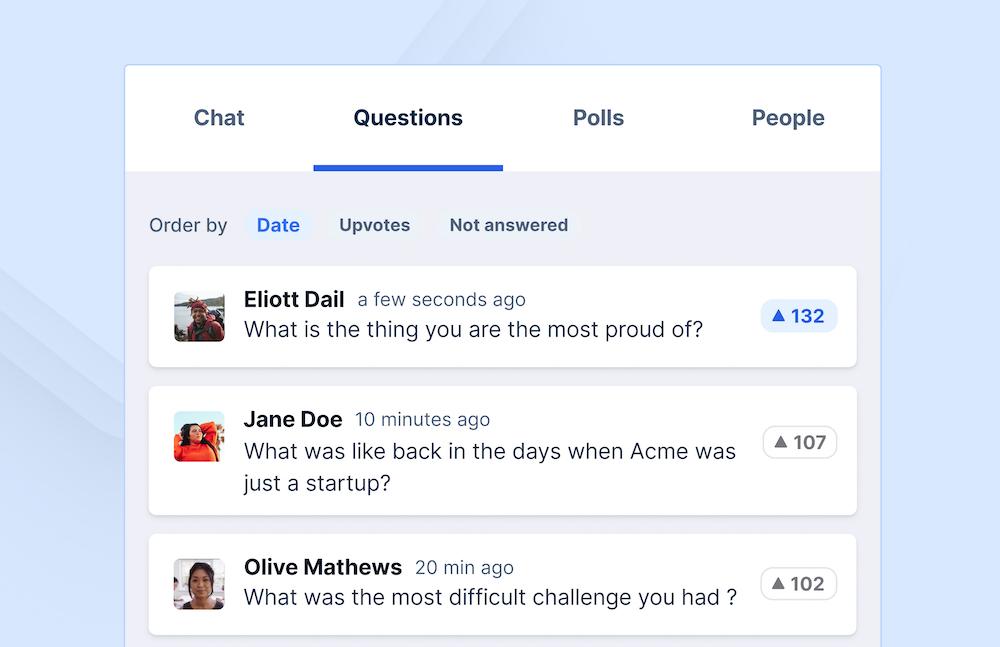 Livestorm customers
No customer reference