Plecto is a business dashboard software designed to help companies boost performance and employee engagement by visualizing real-time data and KPIs. We already have more than 80.000 users around the world with more than 50+ integrations. For a limited time, you try it for free!
With this dashboard, you'll be able to visualize real-time data and keep your KPIs updated across departments on any screen. Plecto is a dashboard software that does more than visualizing your performance. With unique gamification features like contests, achievements, and leaderboards, we provide you with the right tools to engage your employees. Plecto gives you the possibilities to celebrate your employees' accomplishments and keep the motivation flowing in the office.
Plecto has integrations with multiple CRM systems so you can display your data from different sources on the same screen. Get an unbeatable overview of your real-time business performance and keep track of your KPIs for your organization and your employees. So you only have to worry about succeeding.
Plecto is your entry point to real-time performance tracking.
Editor: Plecto
Strengths of Plecto
Real-time data
Instant Notifications and Achievements
Real-time Reports
Certifications: PCI-DSS, ISO 27001, GDPR
Plecto demo and screenshots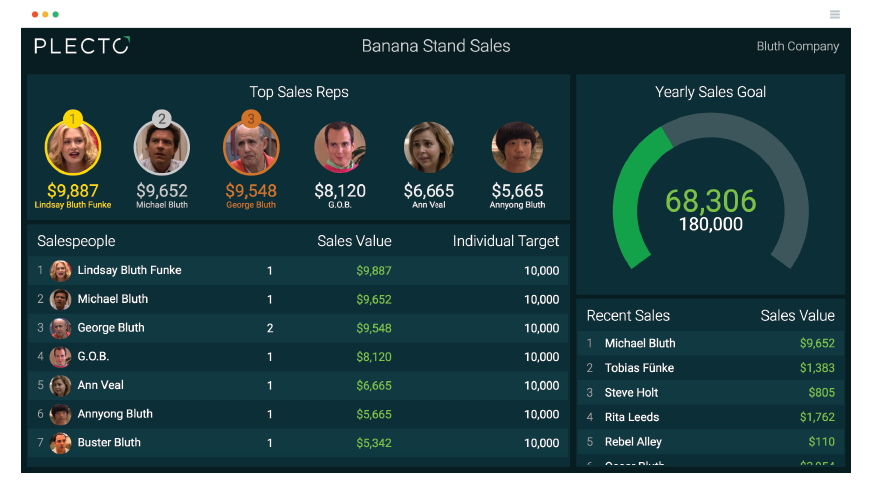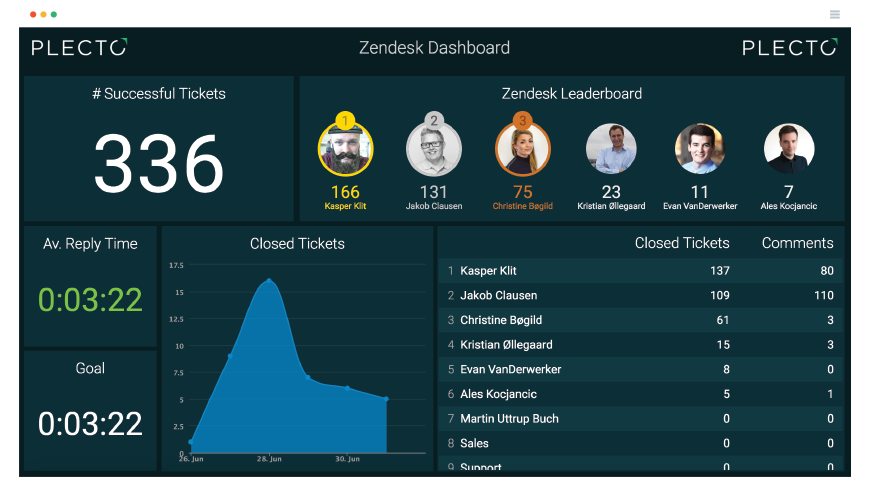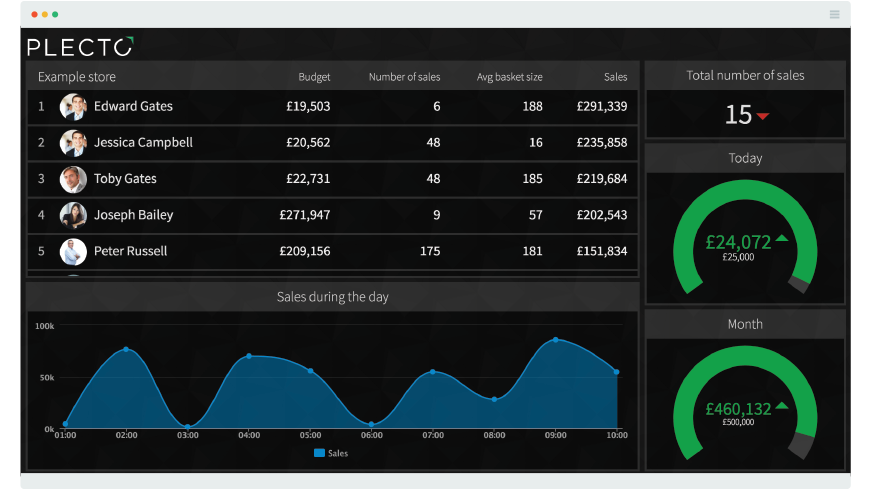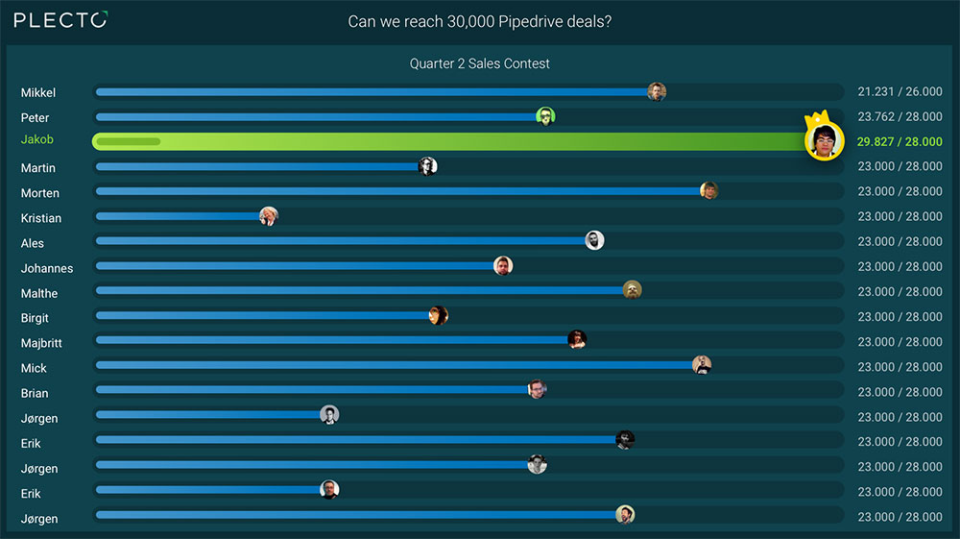 Plecto customers
No customer reference