Build your political success, adopt a digital political strategist.
RꓱCiT: Your Digital Policy Strategist
Our solution is a platform of services dedicated to the management of your political, trade union, professional or associative mandate and the organization of your political campaign, trade union, professional or associative elections.
RꓱCiT allows you:
to organize the work of your teams in mandate as in campaign thanks to a real tool of project management.
To communicate smoothly and securely with all the members of your teams and yours political supporters (chat, private / public exhibitions, videoconferencing).
To analyze and decide from the data of your territory (population, electoral, trade union and professional data) the actions to be carried out in campaign as in mandate.
In the political field, on each polling station you have the data to analyze the evolution of the registrants, voters, expressed and abstentions, to compare the polling stations, to measure the potential of the electoral inscriptions, to determine the factors of the abstention and to spot voters potentially mobilizable.
To measure your notoriety and the feelings expressed on the social networks on your mandate and candidacy.
The users of our solution are:
women and men who hold political, trade union, associative or professional mandates with all their team.
candidates for political, trade union, associative or professional elections with all their team.
The advantages of our solution:
Smart data for the best decisions.
A flexible subscription based on the number of users and your needs.
Portability and security of your data in accordance with the RGDP.
Permanent innovations for services that meet your needs.
An ability to respond to your specific requests.
Editor: Poligma
RꓱCiT demo and screenshots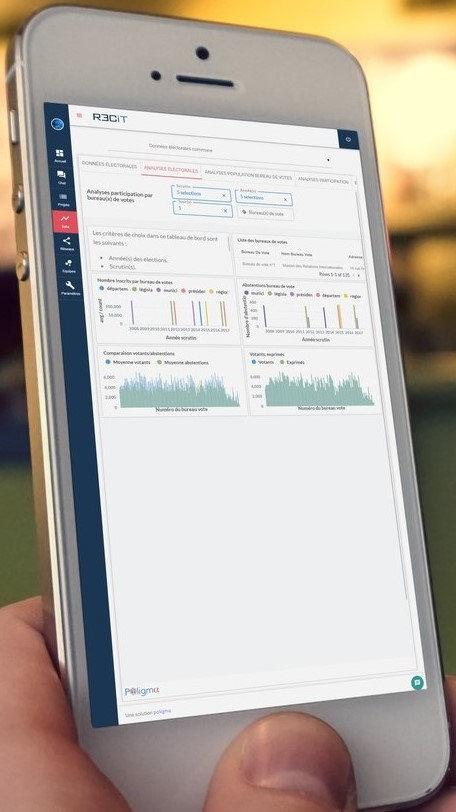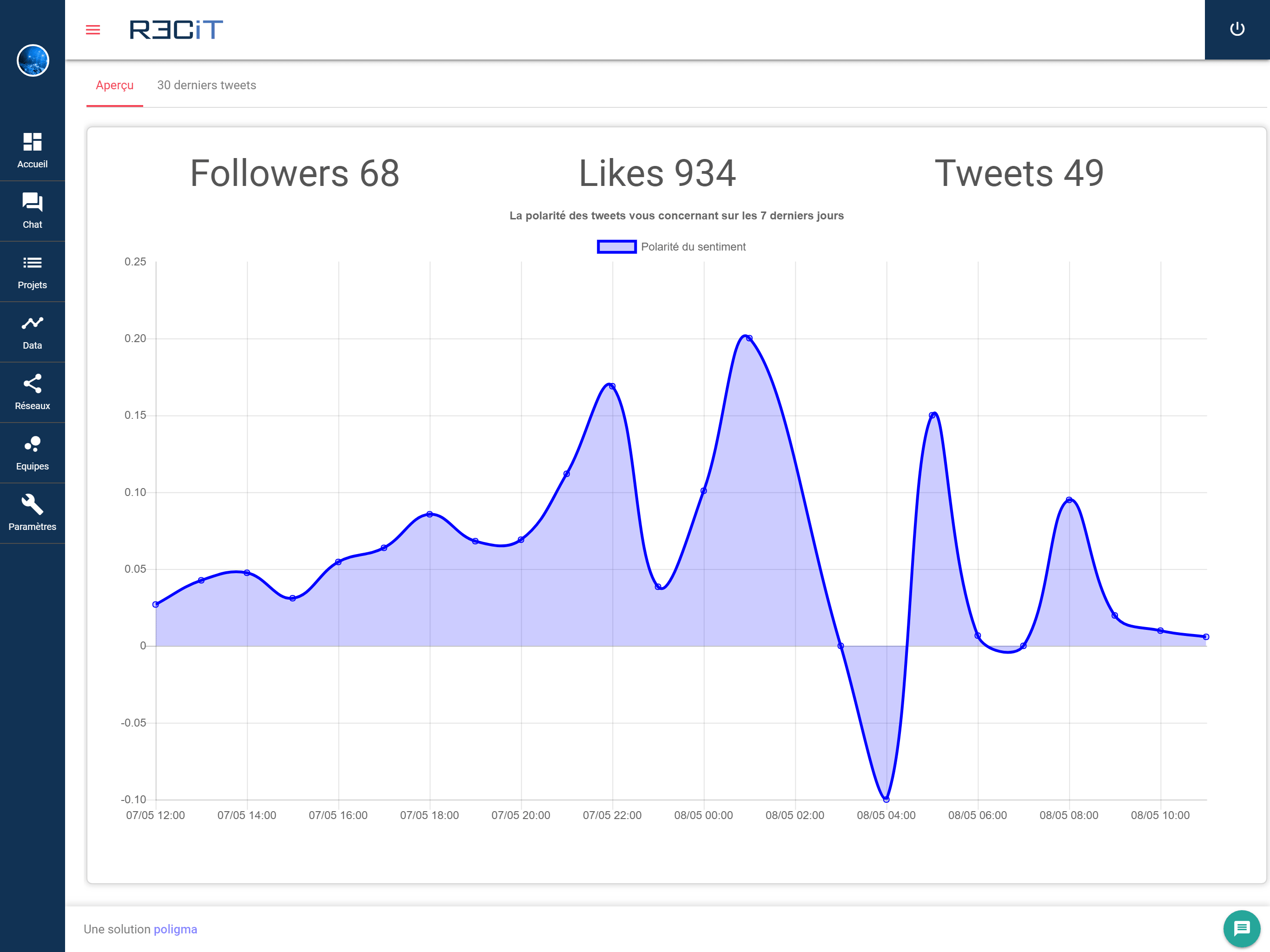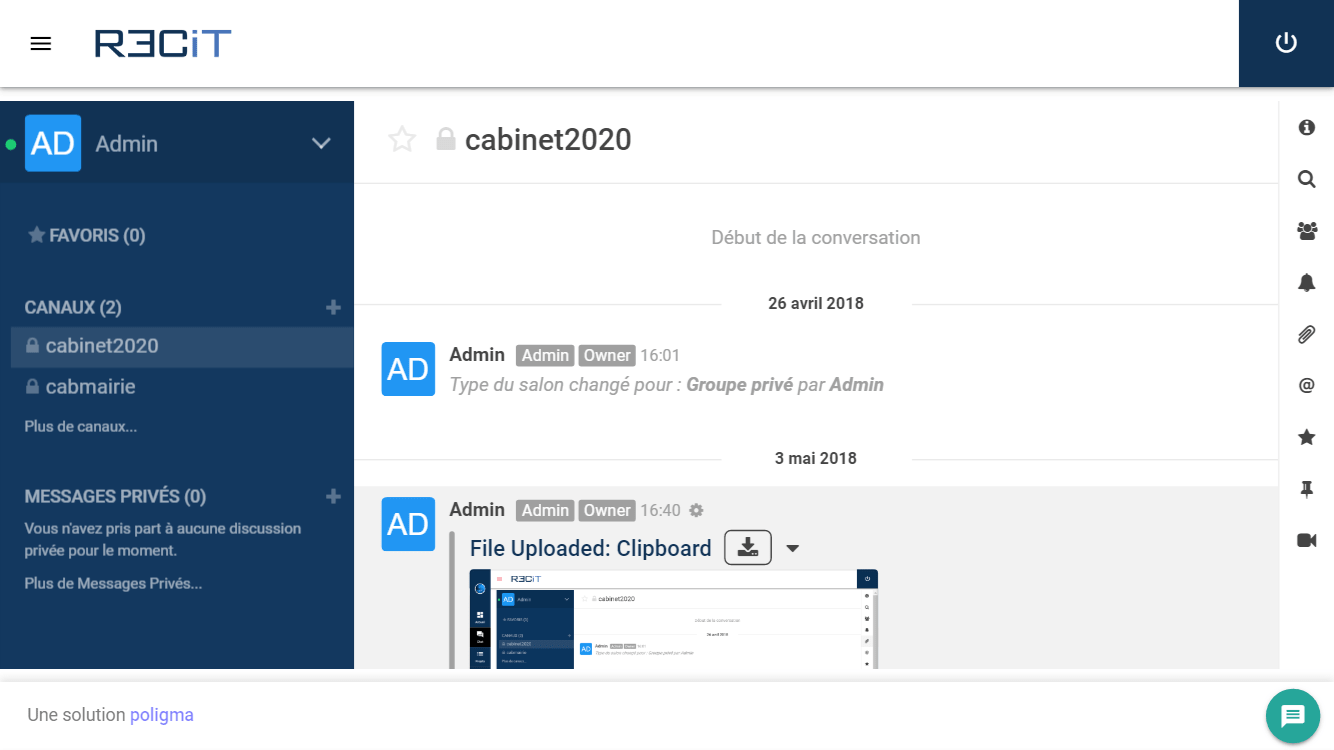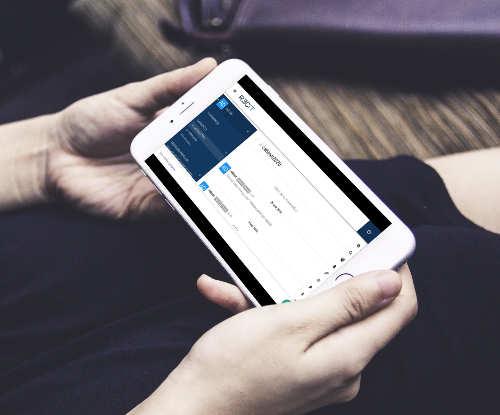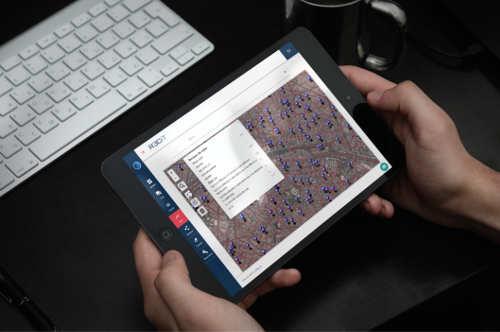 RꓱCiT customers
No customer reference