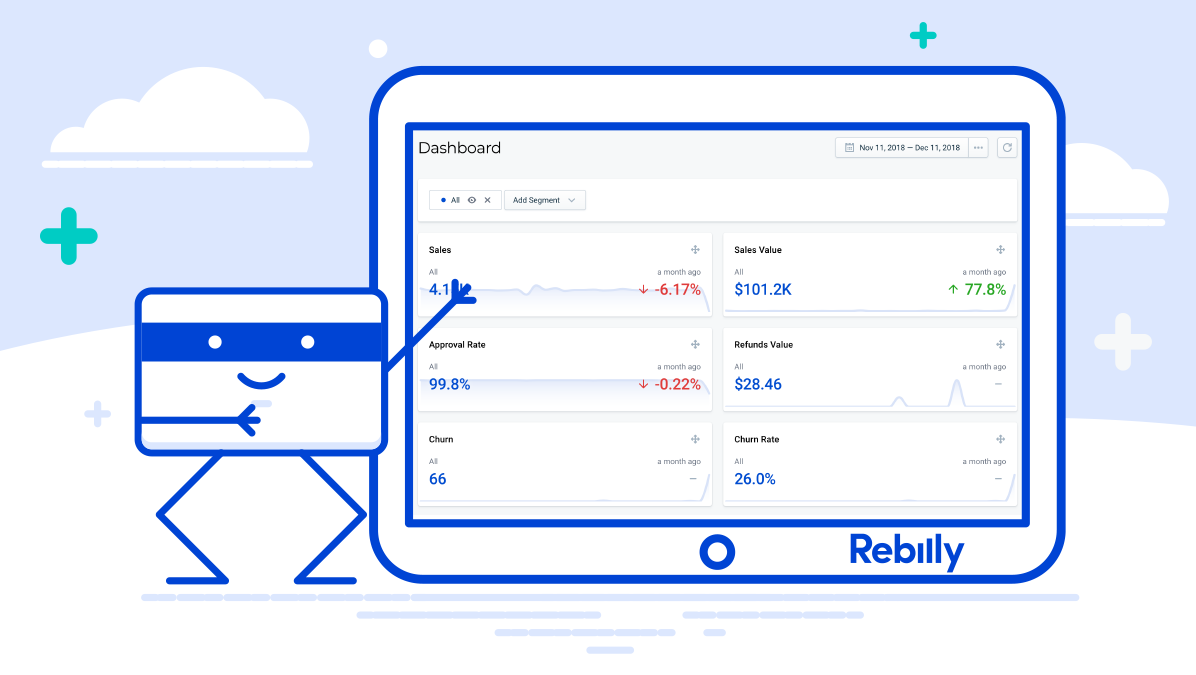 Rebilly
Presentation of Rebilly
Rebilly is a cloud-based subscription management software designed to increase customer lifetime value. With this software, you can manage multiple organisations on a single platform and automate customer behaviours based on different parameters.
Rebilly gives you a complete set of powerful tools that can be used in any type of business, no matter how complex your business process may be, or how many accounts you manage.
Why should you choose Rebilly?
To stay organized: Rebilly automates recurring billing processes
To manage your relationship with customers: Rebilly offers Account Updater features
Available anywhere: Rebilly is a cloud-based software which means that you can use it anywhere and anytime!
Rebilly's key features
Rebilly's list of features include:
Order management: pricing plans, payment periods, trial options, price changes
Payment handling: recurring invoices, multi-currency
Customer service: customer portal, customized emails
Reporting: customised dashboards and KPIs, data exports, track lead sources
Automation: set parameters to automate your workflows