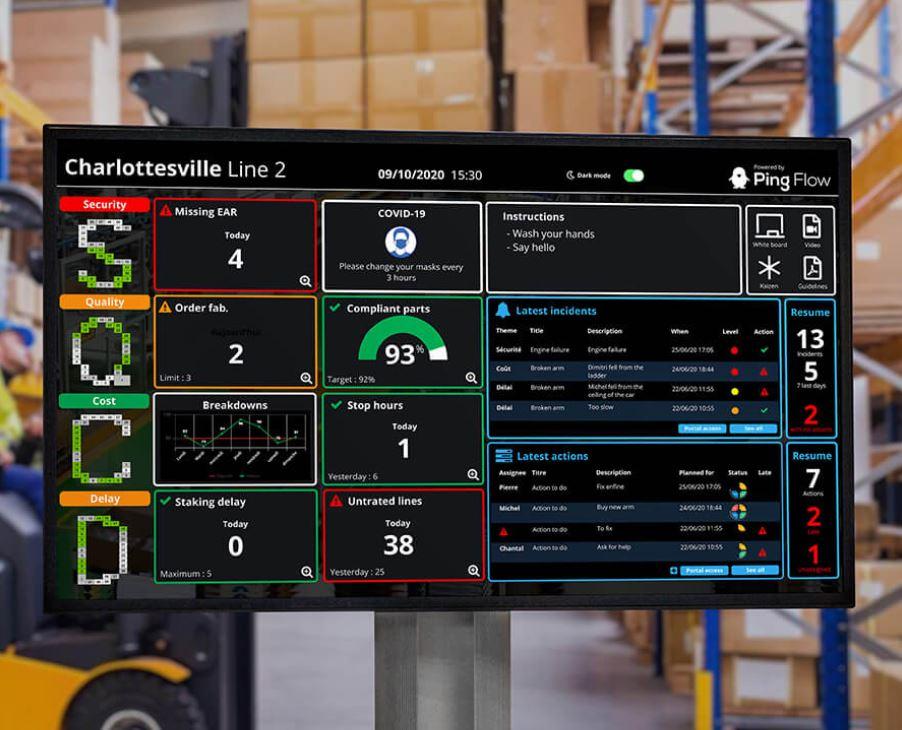 PingFlow
Presentation of PingFlow
PingFlow democratizes the concept of digital "wallboard" through visual management to drive collective performance, monitor team activity and achieve operational excellence.
Team performance thanks to digital visual management
The search for better performance and collaboration between teams is leading organizations to rethink the need for access to relevant information with digital.
PingFlow is a solution for displaying dynamic, real-time data, intended for display on large screens to collectively enliven performances.
Boost operational excellence and continuous improvement by digitizing performance management & encourage team collaboration with digital visual management.
View activity in real time and make sure it is displayed at the same time on different sites.
Advantages of PingFlow
Connection to business tools & Real-time synchronization

Full Customization of wallboards

Display management
Prices and features of PingFlow
Security & Confidentiality
Secure Sockets Layer (SSL)
Security & Confidentiality
Secure Sockets Layer (SSL)
Customer reviews about PingFlow (0)
No reviews, be the first to submit yours.