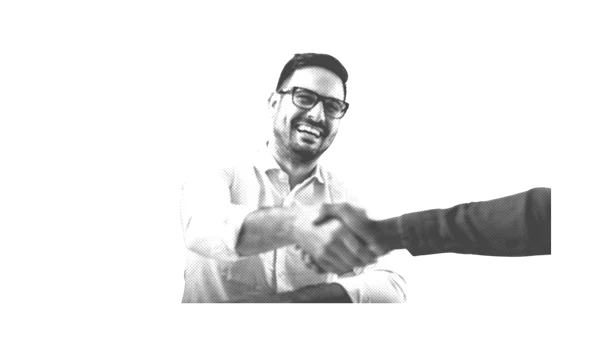 CRM vision and strategy: leader of a successful customer relationship
Every company that chooses to be successful should concentrate on a CRM strategy and vision. It might take time to set everything in motion, but once it is done, it will be rewarding.
Your customer relationship management will be easy going because you will have thought of CRM in a strategic way which involves organization. When dealing with the customer, there shall be no more hesitation. No more time will be lost, because you would have thought of which leads your business corresponds with, to target the right customer. You would have studied what your company is capable of. You must understand your business before seeking to understand others, i.e. a customer.
But, first, let us get a further description of what it entails.
What is a CRM?
A CRM is nothing new in business. It is a process companies use to conduct relationships with potential customers or existing customers. That relationship is studied thanks to a CRM system platform which allows the analysis of data across all channels of customers' behaviours. Customer relationship follow-ups become much easier to handle, customer services evolve and trust skyrockets, therefore increasing your business or company's profits. Though, it regroups every tool to enhance customer experiences, it still remains very specific to each company and personal to the customer. Remember, customers are not the same, and you need to cater to their individually. So, how does personalization work?
What is a CRM vision and its goals?
Before you embark on a CRM strategy, you must define your CRM vision. Take into consideration the position of your company before you tackle the issues to come. You need to know of your present situation to know where you are going.
Run an audit, a CRM vision is to figure out where you want your business to be, what do you want to bring to it? It is really based on a customer relationship and not technology. It is to position your company at the top of the market.
Likewise, it is considered to be more of a business vision than a technical one.
A CRM vision will guide you through your strategy, avoid cost increase to focus more on customer's satisfaction. For example, you should ask:
What are my companies'goals?
What are you looking to accomplish?
Who it will cater to? How are your customers?
What would their journey be?
How to create a strong CRM vision?
A vision is important because you invest time for the right strategy and waste less time on dead end. To develop a CRM vision, you must ask yourself who are the most valuable customers. Who are the ones who keep coming back to your site or social media rather than a one time visit?
What are the ways that can help you manoeuvre the many channels that customers use to contact your business. How can reduce customers' response delays?
What features should your CRM include? Too many unnecessary integrations serve and end in disorganization. Too many unused things will be in sight and perturbing. Plus, depending on the company and software that you work with, it could become costly. Enterprises and companies of all sizes use the CRM differently.
The vision also depends on the customer's insight. It permits to answer the questions a customer may have.
Even if a customer is most likely undesirable, you could still what need to be improved. It still shows that you care and could potentially lead them back to you in the future. You never want false and wrong information to be spread about your company or brand. And if the situation is unsolvable, at least you know that you tried and dealt with a challenge head first.
If the negatives ones were a lost, lucky for you, you still have your loyalty customer base, and they deserve your time and attention. Find ways to contact them on their favourite channels. How would they like to change the way they communicate with you? How can it benefit you both? And how will it change future experiences?
What is a CRM strategy?
After you have pictured a clear vision of your CRM, it is time to attack that strategy. And as I have previously said, a CRM is a tool that is unique to every business. And, so it goes, when choosing a CRM software.
The size, budget and goal of the company should be at the centre of your thought process. The size because, the CRM software should design according to number of collaborators and tasks that the company has. The budget, so as not to spend a ridiculous amount of money when using a software, you will lose more money than gaining. And goal because every company, no matter the industry, goal is to enhance customer relationship for a good reputation and decrease losses, i.e. money. It is a global plan that company uses to investigate and determine the software's use and price that is the best suited for your company.
How to create a CRM strategy?
For your CRM vision and strategy to be coherent, there are essential steps to be followed, such as:
Step 1: Defining your company's vision and strategy
It is important to set a plan in motion and foresee your company's business, that way you can determine the purpose and the goals you are trying to achieve. Every question should lead to a logical, methodical growth of productivity, to retain customers and decrease the rate at which they stop working with your company.
Step 2: Design buyers personas
It aids in targetting the right profiles and not waste time looking for customers, for whom your product or service would not do anything for. It should be a detailed representation of whom the customers could be.
Focus on their demographics, their behaviours, their location, as prices range differently from country to country or even state to state. What makes a potential customer stop at purchase?
It could be really convenient to determine the pain points, challenges they face when encountering your product or service and that of other companies. Create surveys, ask your business' customer service team about the most complaints that they receive daily. Once you get those feedbacks, customer experience is ameliorated. It proves that you are interested in your customer' opinions as well as is customer-centric and that customer satisfaction is at the centre of your company's goals.
Step 3: Have a selling proposition
This step is what actually sets you apart from what is present on the market. A customer needs to know why he should you rather than your competitors. What marketing strategy can you use to sell your product? This should lead to,
Step 4: Describe your value proposition
After solving the main issue of the market and what the customer wants or needs, it is time to propose the value of your product or service and the value it will bring to the customer.
Step 5: Determine a customer journey
This helps you figure out the ways a customer comes into contact with your company. What brought him or her to your company. It helps you to understand the needs that they are trying to fulfil and why they abandon at the purchase stage. What can you do to fix it? How can you engage with them to create a better customer experience?
Step 6: Know your company's position on the market/ product or service:
Mapping a customer is crucial, but so is the authenticity of your product or service. Even if the market is saturated with the same product, you still want to bring something different from your competition. Find out the issues some of their buyers had with them through their experiences and customer service etc.
Step 7: Use a CRM software
You can't think of CRM without a good CRM software. The software helps facilitate communication amongst the workplace. But, it only helps, if it is compatible with the organization of your company. So, think of the features, and data storage you might need. Get yourself a free trial, if need be. A good inner flow reflects on the outer, and that is true for many industries. Employees will be pleasant to customers if their situation at work is. Create pipelines that give you a visual representation of the transaction process, detailing every opportunity in the customer journey.
It improves organization, everything is easily accessible to everyone in the company on the platform, everyone is updated, and you can set reminders to stay on point at work.
The importance of a CRM vision and strategy
Thanks to the storage of data of the customer's behaviour, CRM helps you to truly understand your customers. The way they gain access to your product or service, the device they used, etc.
You get a transparent picture of the customer and sales funnel because of the customer behavioural study, such as the focus on the challenges and pain points they were facing with your company and other businesses.
Create targeted marketing campaigns which lead to better response from the potential customers and customers. Reduce company cost, if the money you spent on that marketing campaign creates the response from the customers that you were waiting for, then you can say that you have won on your return on investment.
With this, then you are able to perfect customer retention. Customers only continue to work with companies that they have had a good experience with, if not they will move on to your competition, elevating churn rates while
Companies' employees interaction and collaboration is made easy because everything is information central on the CRM platform and all records are stored. Delays become an issue of the past.
Overall, it will only be a better, experience and outcome for both the customer and the company. Business will be booming, reputation will stay intact or rise. All is up to how your company handles business, strategies.
Simply said, a CRM vision and strategy is key to determining the position of one's company and where and how to ameliorate that position. It is a great chance for companies to review and understand things that they may have abandon a long time ago. It is to get reacquainted with the neglected parts of their company again and makes it easy for that company to readjust themselves to customers' requests.
Best tools for you