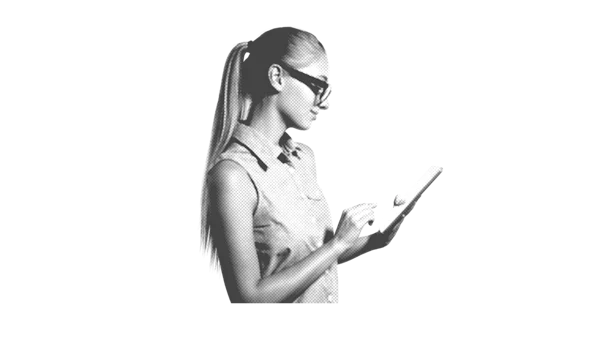 No longer will you slave over hectic activities on the job and then have your friend, mainly known as a mistake, appear to challenge that effort.
Reduce repetitive tasks and automate your activity processes to increase customer satisfaction and experience by knowing how to implement marketing automation.
What is marketing automation?
Marketing automation technology, refers to a set of tools or software platforms used to automate repetitive, tedious tasks for marketing teams. Thanks to its streamline process, marketers can efficiently plan and manage every one of their tasks and effectively develop their company's marketing campaigns from the same place.
Marketing automation system improves audience targeting due to direct automated messages such as emails, social media posts etc. that are sent out to prospects or customers. Therefore, optimizing a company's organization and reducing human error.
How to implement marketing automation? (steps)
Your marketing automation software receives customer or prospect touchpoints or interactions data from emails, social media, websites etc. That information, then, facilitates the targeting process, as the audience is segmented according to preferences and form of contact they have had with your company.
Because of this, each response and email from the company are automatically catered and sent out to customers or prospects, creating and increasing relevancy of tailored messages to each profile.
But of course, there are many steps to take before implementing marketing automation. But why does your company really need marketing automation software? And what kinds of benefits will it have? . Let's break that all down:
Step 1: Checking your needs
First, start by asking what you need and what the company needs. Observe the way each department works,and what is done manually and has been time-consuming. Basically, all of this is to verify what the company's current workflow is like and find ways to improve it. Eventually you'll have to ask your employees about the issues they have been encountering, in order to get a better understanding of the overall situation of the company.
After this, you're going to have to figure out what you want to achieve and accomplish with marketing automation. The processes you want to automate in your CRM software, to boost the company's productivity, whether it be data analysis, the generation of leads, the segmentation of prospects' and customers' information.
Step 2: Determine the type of audience
This part is important as well because the automation increases fluidity and success within the company, but you should also consider the type and number of clients that will have to be dealt with.
It helps to recognize the channels leads use, to know which tasks should be automated.
Inspect their:
Demographics: which pertains to their age, gender, education and careers...
Geolocation: which involves their location, city, country or state…
Behavioural patterns: How do they respond to your product, the number of times that they contacted the company and discover the ones who are most loyal to the brand, beneficial to keep in contact with as they could be potential advocates
Step 3: Choose the right software
Let's move on to choosing the right software, once the investigation process is done, this is where you check the implementation and integration of the software's features that will be more useful for the functionality of the company.
Step 4: Start to implement the software
Even though you have thoroughly investigated the features of the software to be used, daily workplace habits might also have to change. These are new marketing strategies and content that the employees will have to incorporate into their daily work life.
Prepare training sessions for everyone to be on the same page, as well as feel comfortable using the platform.
Why do you need marketing automation? (benefits)
There are many benefits to marketing automation when it is used in a company.
Marketing automation increases productivity: While some tasks are automated, employees get to focus on the ones that require their attention. Messages and information are sent to each department of each marketing campaigns' evolution.
Better targeted marketing campaigns: With automated campaigns, companies can better identify the people who interact with their brand. You can't see who reads a billboard, but you get to tell who visited your webpage, how they accessed your page and what they browsed and looked at, etc. Based upon the information of the customer's journey, marketers can segment the customers, create and send correct campaigns dedicated to the right person.
Save on resources: with the ability to aim your campaigns at the right audience thanks to information and data stored, there are fewer mistakes, making it easier to come up with better content for sales campaigns, saving time and money
Better customer experience: with data comes better persona, with proper campaigns, comes customer interactions. And with proper information collected from stored data comes better customer service from project management.
Examples of marketing automation
What are some creative ideas to target and draw in customers? Here are a few examples you can use to attract customers' attention.
Customer quizzes: helps you get valuable information from leads and customers and also helps in retargeting or with follow-ups.
Social media: It is a great solution for getting your business out there and especially great to interact with prospects.
Lead magnets: Basically, any method applied to conserve leads and customers' information. It could be through call-to-action, videos or more.
Email updates of transactions: It reassures the customer that their purchase has been kindly taken into consideration through the provided tracking number. In addition, companies can offer bonus points for future referrals and purchases.
Forsaken carts: When customers abandon their online shopping carts, it is good to send reminders of what they haven't completed. Be clever with the way you address that customer. There is a reason for that disregard, lure them back in with some promotions or recommendations of similar products at a cheaper price.
To conclude, there are many benefits to marketing automation. Crucial information is tracked, stored, then reused to create efficient marketing campaigns. More customers and leads react to them and your company's revenue increases. Obviously, it creates that personalization that billboards wouldn't have been able to detect as marketing allows for customer interaction.
Don't forget to let us know how marketing automation worked out for you!
Software Recommendations