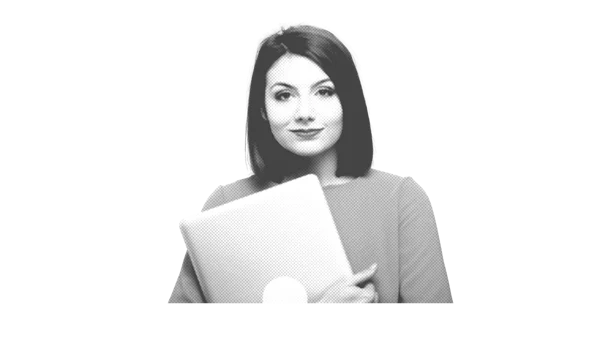 Within Inbound Marketing there's lead nurturing, but what is that?
Lead nurturing, and specifically inbound lead nurturing, aims to convert prospects into loyal customers by building a trusting relationship, for example, by feeding them relevant information that might sway them or small personalized gestures that might persuade them to purchase from you.
This is by far the longest stage of the sales process, which demands a considerable amount of attention to detail and awareness of your competition.
By using inbound lead nurturing, you slowly, but surely move your lead to the point where they purchase from you.
Find out what exactly inbound lead nurturing is, and how it can help your sales soar!
What is Lead Nurturing?
Lead nurturing can be described as the deployment of strategic marketing actions to raise leads or prospects who aren't yet convinced up to the status of customer/buyer.
Lead nurturing is therefore an inbound marketing strategy designed to maintain a trusting and fruitful relationship with the prospect, by paying particular attention to them by personalizing your treatment towards them.
Inbound Marketing and Lead Nurturing
As a reminder, inbound marketing aims to attract new visitors on your website by using a content strategy, then by converting the prospects into leads and then finally into loyal customers.
This last part, the one that makes the jump from leads to loyal customers, is arguably the most important step in inbound marketing, and also lead nurturing.
To illustrate this concept better, there's something called a sales funnel, which starts at the top, and widest part, by attracting people by content, this is also where lead nurturing starts. Then the subsequent parts are the same we listed before, turning the visitor into a lead, then the lead into a customer, and finally that customer into a loyal customer.
Opportunities and Advantages of Inbound Lead Nurturing
As we previously outlined, lead nurturing plays a critical role in any inbound marketing strategy. Now, let's dive further into the advantages of lead nurturing integrated into an inbound marketing strategy.
Improve Your Reputation and Overall Brand Image
Instead of focusing on sensational marketing campaigns, you should refocus your efforts and retarget critical potential leads and use lead nurturing. One strategy to go along with this, is targeting people who have already visited your site, by putting cookie based ads on other sites.
Lead nurturing's objective is to:
Cement your legitimacy, your hand-picked content testifies to your expertise
Encourage customer reaction and interaction with you: you actively encourage them to engage with you and to establish a relationship that becomes concrete and and benefit from their opinions
Keep the link: you maintain a relationship with your potential customers, and thus stay in their memory
Inspire confidence: your references and customer testimonials are all concrete and reassuring elements
By curating your digital reputation with quality content, you will no longer need to take desperate or sometimes risky measures to acquire new customers. They will want to come to you, when they're ready. A new form of lead generation will be beneficial to every aspect of your business.
Grow Your Revenue
Inbound lead nurturing is a popular technique of attracting new customers these days, the positive effects it could have on your business speaks for itself.
Businesses who master lead nurturing sell, on average, 50% more, for 33% less the cost.
And when it comes to closing, you have a 20% higher chance of concluding a sale when your lead was matured beforehand.
"Matured" prospects lead to a 23% shorter buying journey.
What Lead Nurturing Strategy Should I Take?
The most important aspect isn't finding the prospect, but offering them the right offer at the right time. These days, it's hard to get customers at exactly the right time, today the prospect might not be interested, tomorrow they might change their mind.
Here are some tips to more effectively manage your leads.
Segment Your Customer Base to Improve Marketing Campaigns
Lead management is the place to start from, you can get prospect's contact information several ways:
By buying access to BtoB and BtoC databases which include prospect contact information
Your sales team's commercial efforts
By encouraging prospects to give you their contact information, this can be done several ways. One is by adding call to action (CTA) buttons to emails, that take them to a landing page where they're encouraged to add further information
But the most important thing is to segment by type, for example, by products bought, most visited pages of your website, interests, etc., and to determine your main focus point, and then focus on that with your marketing communication strategy.
One thing that we would recommend is to use lead scoring, meaning ranking your customers according to their level of interest in your product or service, in order to segment prospects who are less and more likely to buy your product or service. And subsequently, adapt your acquisition campaigns accordingly.
Know The Profiles of Your Customers
According to research, businesses have to be in contact with customers at least a dozen times, directly or indirectly, before customers make a decision on buying. An average that's even more true for BtoB businesses.
Knowing your customers will differentiate your business from other competitors and will allow you to speak to them in a more personalized way. In B2B the sector of activity, geographic location, the workforce of the business or the development opportunities are also susceptible aspects that can help you to know your customers better.
Contact Your Prospects at the Right Time
Chances of converting a prospect into a qualified lead, particularly with B2B businesses, are a lot higher if you get in contact with them quickly, as soon as you get their contact information.
In order for this to work, you have to be proactive and reactive, if mails and calls are left unanswered for days, or even hours, it could lead to less of a chance of a successful sale. Not to mention, the prospect could just forget about your offer, and about you all together.
Analyze the Customer Journey
Analyzing your customer during the different phases and steps of the customer journey, allows you to better understand things like their personality or habits, for example. But also, the potential weaknesses in your sales pitch or customer experience.
To know when and through what channel you should contact your prospect, you need to study the customer journey and corresponding map in order to:
Know the different points of contact (in-store, website, forum, etc.)
Offer the right content (informative, promotional, expertise)
Send all this at the right moment
For example, if prospects often hesitate when searching for information on your product, come up with informative content to help your target audience understand the benefits of your product that differentiates it from competitors.
Opt for a Multichannel Digital Communications Strategy
After you have all the necessary knowledge about your customer base and know how to target them, you can now put in place the right digital communication strategy.
Nevertheless, most marketing experts agree that just email campaigns aren't enough. You need to have a multichannel strategy using channels such as:
Websites
Blogs
Social media
Mobile apps
And also other techniques such as:
Ads
Word of Mouth recommendations
Paid recommendations
You have a better chance of reaching your target customer base if you're putting your message out on multiple points of contact.
Offer Relevant Content That Has Substantial Value
A rule of thumb in inbound lead nurturing is to offer your contact and leads relevant content, content marketing. Your content should show your legitimacy, experience and expertise, this could be in the form of:
Newsletters
Ebooks, that you can offer to your prospects to download on your website
Case studies, talking about a concrete problem that affects your customer base, by doing this you can better identify your prospect's problems
Success Stories, testimonials of satisfied customers
Webinars, videos or web conferences that can educate your prospects or customers, that show your expertise in a specific field
Use Sales Intelligence
One recent technology that might help in finding prospects is Sales Intelligence. Sales Intelligence uses algorithms that search through channels like social media or databases to find a customer profile that is qualified. Something like this can help you and your business to find good leads that end in loyal customers.
Keep Contact, After Asking!
These days, businesses, and especially those who are in direct contact with customers, have to ask their permission to talk with them before they start to target them with campaigns. Although this might seem like a disadvantage for companies, it actually provides them with valuable information. It allows them to see which prospects are interested, and who they should keep in contact with, and those who aren't interested. This process is called lead qualification.
Examples of Inbound Lead Nurturing Campaigns
Examples of BtoB Inbound Lead Nurturing Campaigns
You're a business that does consulting in supply chain issues, and you just got new prospects due to a webinar you just held.
Your first point of contact could be a welcome email, where you introduce yourself and your company, and then ask for more specific information about them, like what information they would like to receive in the next newsletters. This allows you to qualify the lead, and see if they're actually interested or not, and also to send them pertinent content.
You can also follow up with them by sending a link to your new e-book that you just published on your website, going into depth about a specific topic showing your expertise and knowledge. Even if the prospect doesn't read the whole e-book, this reminds them more about you and makes them think about going with you even more.
Examples of BtoC Inbound Lead Nurturing
A customer requested a quote for a product or service on your website, leaving their contact information, but hasn't purchased since. You could send them an email asking if they had any concerns or questions about the product. If that doesn't do the trick, try sending them an article talking about specific features of the product, this will make them see the value that your product could bring them.
Cultivate Your Customer Relations
You've probably understood by now that putting in place an inbound lead nurturing strategy is essential to improve your conversion rate and establish reliable and durable customer relationships.
Software quoted in this article