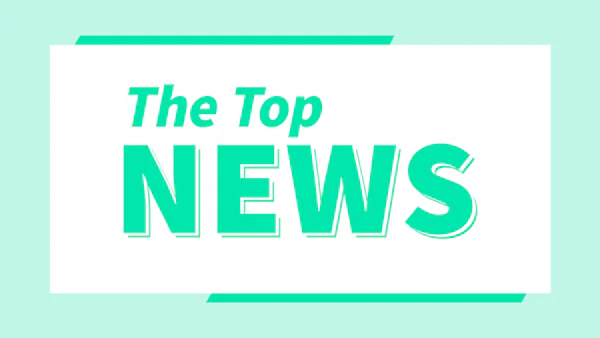 What should you take away from the news this week? In this episode, we're going to discover: The most important social media marketing statistics for 2022, the solutions to protect companies from Russian cyberattacks, the domination of Zoom Calls after the pandemic, and much more.
Let's jump into it right now!
#Marketing
🎮 The IAB Playfronts has arrived. Here's why marketers should level up their gaming strategy
Interactive Advertising Bureau (IAB) Playfronts, the brand new event for the gaming industry will be held on April 5 in New York City. According to Newzoo's latest research, over 3 billion gamers are expected to spend up to $220 billion on games by 2024. The average age of the gaming audience is younger and contains a large Gen Z audience, allowing advertisers to reach the younger generation.
🔎 41 of the most important social media marketing statistics for 2022
Are you missing out on the most important social media marketing statistics to improve your strategy? Don't worry, we have all you need in this article! It contains insightful statistics on all the most popular social media sites such as Facebook, Instagram, LinkedIn, TikTok, Pinterest, etc.
💡 Did you know that adults now use social media across all platforms for about 95 minutes per day?
#IT
🛡 UK security centre urges companies to boost their defences after cyberattacks on Ukraine
Organizations are taking action in order to strengthen their cybersecurity facing the ongoing crisis between Russia and Ukraine. The National Cyber Security Centre (NCSC) has warned companies in the UK to improve security after recent cyber incidents against Ukraine, following tensions in the region.
🔓 Ukraine crisis: Russian cyberattacks could affect organizations around the world, so take action now
In the era of the Internet connecting everything, cyber aggression in a country could lead to attacks that spread far and have an impact on other organizations around the world. Check out this article to know what you can do to protect your company from Russian cyberattacks.
#HR
💻 Employees Are Returning to the Office, Just to Sit on Zoom Calls
No one can deny the fact that Zoom Calls or online meetings are practical during quarantine. Lots of companies have decided to continue this type of meeting, although they push for in-person work. What's the point if they still have online meetings? Discover the details in this article!
#Accounting
🌿 New reporting standard seeks to drive environmental change
Climate change is an important subject that every company should care about. Accounting and climate change seem to exist in different worlds, but if companies want to achieve their net-zero carbon objectives, they should take into account this new financial reporting standard. Check it out now in this article!