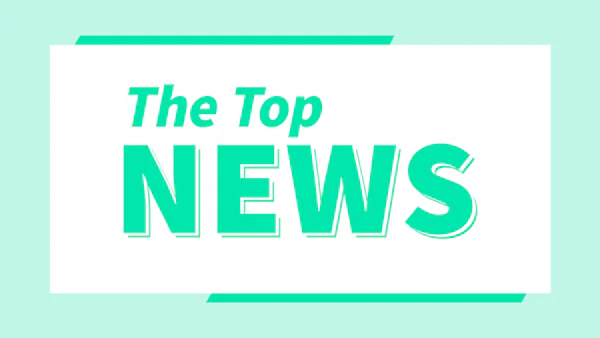 Just In! The top news of the web - Week 7
What should you take away from the news this week? In this episode, we're going to discover: the potential growth of the global marketing technology market, the festival of marketing, £23 million invested by the UK government for scholarships in AI jobs, cybersecurity alerts for accountants while using Excel, and many more.
Let's get right into it now!
#Marketing
📈 Global Marketing Technology Market research report: Marketing Technology Market share and size expected to grow in 2022
The global marketing technology market research report 2022 has been released. It provides information about the marketing technology market share and market size. According to this report, this potential market will be expected to have an excellent growth rate despite the impact of Covid-19. The major key players in this market are always Google, Microsoft, Apple, Qualcomm, Bluvision, etc.
📆 Festival of Marketing will be held in-person at The QEII Centre, London, or virtually this 23-25 March
Festival of Marketing is for ambitious advertisers that are keen on widening their range of abilities, expecting to be enlivened and informed, and are continuously searching for better ways of building their brand. With 80+ master speakers, sharing experiences in 50 pertinent meetings, the Festival is the perfect learning occasion for you. Go to the offline conference at The QEII Center, London, or virtually this 23-25 March.
#IT
⚔ UK Government: New high tech materials can be a game-changer for the UK industry
The UK government has sent off a call for proof to assemble understanding and shape the UK's way to deal with cutting-edge materials - high execution designed materials that will be basic to the future accomplishment of numerous ventures. Discover the details in this article!
🤖 £23 million invested by UK government for scholarships in AI jobs and study
Up to £23 million in government subsidizing will create more AI and data transformation courses, helping youngsters from underrepresented groups including ladies, people from all ethnicities, and individuals with handicaps join the UK's world-leading Artificial Intelligence industry.
#HR
🖥 UK employees say NO with 5 days work from the office
With pandemic limitations in the U.K. generally gone, workplaces are getting more occupied. However immense quantities of work areas actually stay unfilled. Indeed, even with Coronavirus case numbers level are falling in the U.K., the U.S. furthermore most of Europe, numerous representatives are still effectively deciding to telecommute for at minimum piece of the week. It's undeniably difficult for administrators to guarantee that their workplaces will essentially empty when the covid cases decrease.
🔍 UK employers tend to use apprenticeships as a recruitment tool
Apprenticeship begins recuperating to pre-pandemic levels, the DFE report shows. The present information shows the extent of apprenticeship begins in the under the age of 19 have recuperated after the drop at this time a year ago. The rate presently remains at 31%, contrasted with 26% in 2020 and 32% in 2019.
#Accounting
👾 Accountants have to pay more attention to cybersecurity while using Excel
Another report desires Microsoft Excel clients to make a move to shield themselves from a sensational ascent in cyberattacks involving malevolent include documents. This problem is an urgent warning for accountants to pay more attention to cybersecurity while using Excel.