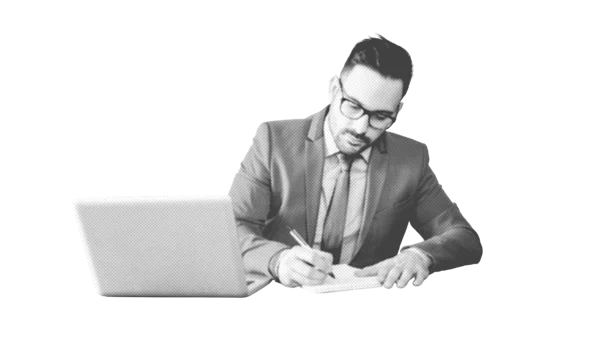 Field service management software… another software management category, but what is it about? In simple words, it is the management of services provided by your teams en route.
Are you a service provider? Are your teams always on the road? As that kind of service is strictly related to customer service, this type of management promises productivity, efficiency and competitiveness for your company.
Here you can find the definition of field service management, its purposes, and the support software available in SaaS mode.
Field service management
Definition
Field service management (FSM) refers to services related to installation, maintenance, or repair where the technical team is required to work "on-field" at the clients'.
This concept aims at the optimisation and the coordination of material and human resources for interventions on the field, such as maintenance or after-sales service. It is essential to make sure that your team of field workers deliver impeccable service to customers. It is the very basis and goal that each and every business should aim at.
The productivity of these teams is one of the main challenges, as well as the profitability of operations and meeting customers' expectations. Managing multiple service duties can sometimes seem a bit hard, that is why field service management software helps you learn and track correctly your different projects and processes.
Field service management also refers to cloud-based software used to manage services and teams on the spot.
In the following video you will find all the topics that we are going to address in the article:
For which types of companies?
Field service management meets the needs of service companies performing maintenance and installation operations in multiple industries:
personal service
telecom
hospitality
air conditioning
refrigeration
landscaping
plumbing
electrical power
waste recycling
construction and civil engineering
transport
real estate (rental)
facility management:

mail management
building maintenance
security control
cleaning

IT, etc.
Its benefits
Field service management has several great benefits such as:
requests reception, assignments and rounds planning,
human resources management (work time management, task allocation, management of required and available skills),
communication with mobile teams and simplification of their interactions,
customer relations (centralization of information, history back up),
data collection on the field (staff arrivals and departures, monitoring of work progress, requests for information, incident management),
document management (intervention forms filling, information sharing with employees, customers, suppliers and partners, knowledge base),
maintenance management (contract management, identification of needs through monitoring),
logistics management (material cost optimization, transport management, inventory management, delivery management),
administrative and accounting management (invoicing, electronic signature),
remote operations analysis and monitoring (reports and dashboards).
The advantages of efficient field management
Used to schedule work orders, field service management has other advantages such as:
a smoother teams' coordination,
optimised planning,
tracking processes
optimisation of the managers' work,
facilitation of operational teams' work,
costs savings,
efficient asset management,
faster service operations,
scheduling and dispatching of competent teams,
simplification of interventions' monitoring,
harmonisation of field service processes,
team satisfaction (better working conditions).
Automation and digitisation of work processes are advisable for any workflow in your business. For example, the use of a web-based password manager LastPass will simplify the work of your team by managing all their passwords for them. This software is a unified management system that allows employees to work on different tools in an ultra-secure way. With LastPass, you can generate secure passwords and easily share access data to the company's work software in a digital safe even if you are offline.
How to simplify the management of field services?
Considering that we are talking about an area of activities involving a wide range of actions, people, and applications, the best advice we can give you is to get a field service management software adapted to your needs.
What is the best field service management software? Mobile applications, SaaS solutions, are what you are looking for!
The advantages of a SaaS solution
A SaaS solution offers different advantages, it is:
affordable for all types of companies thanks to its modular structure, made to fit any kind of budget and needs,
full mobile, even on construction sites where it is common to experience connection issues (thanks to the offline mode)
accessible from different devices (PC, smartphone, or tablet) at the same time
always updated with new regulations and innovations
automation of low value-added tasks (field service automation)
centralisation of data and communications
collaborative functions involving the teams in using an intuitive instrument
real-time coordination and communication between all the parts involved: offices, warehouses, field technicians, partners, and customers
dematerialisation of documents and forms: less paper waste, fewer mistakes due to input errors
time-saving thanks to all the advantages mentioned above
more responsive and precise payroll and invoicing management
optimization of routes thanks to the localisation of teams and vehicles
Praxedo offers all of these advantages. Praxedo is a flexible and responsible solution that significantly increases both productivity and responsiveness in field activities. Thanks to two configurable modules (a Web Interface & a mobile application), this cloud-based solution allows you to save money, reduce invoicing times and improve general quality.
FSM, CRM, or ERP?
FSM publishers often develop connectors so that communication between their tool and an ERP or CRM already in place is possible.
CRM, a customer relationship management tool, enhances the relationship between the company and the customers to build a long term relationship. Field service management software sometimes includes some of its functionalities, but with a less "commercial" goal. It is more focused on the quality of the work provided and its follow-up.
As for ERP, a planning software composed of several modules and a single database (for production, logistics, HR, accounting, and sales), it can satisfy many service providers' needs.
However, the FSM responds to issues that are not necessarily addressed by CRM and ERP software:
the complex management of interventions and the human resources on-field,
remote working areas where there are connection issues
Which FSM solution is the best for your company?
If you search the term field service management on the Internet, you will find articles mentioning solutions such as Task4Work, Servicemax, Salesforce, Microsoft Dynamics 365 for Field Service, Servicenow, IFS Field Service Management, Intuit for Quickbooks, etc.
Here are three other software programs that meet field service management needs, in different fields, to illustrate our comments:
→ an ERP and CRM
→ a software for intervention and commercial management
→ a planning and human services software package
There's something for everyone, enjoy it!
DoliCloud ERP & CRM
DoliCloud is a platform that offers features typical of both CRM and ERP software. This suite appears interesting especially for SMEs because it offers the possibility to get a complete and sophisticated tool for a very reasonable price without giving up on all the advantages of a cloud solution.
Among its features, you can find: financial accounting, general ledger, VAT management, customer support, expense management, marketing automation, intervention management, etc.

ERP & CRM Simple Business Management Software
Learn more about Dolibarr ERP CRM
Kizeo forms
Kizeo Forms is the tool that simplifies your intervention and commercial management, whatever your profession is. With Kizeo Forms, you can collect, communicate, and use your data on the spot in a few clicks.
All your reports and forms are consistent, complete, and error-free, filled out by mobile teams in a very intuitive way on their tablet or smartphone. On the administration side, no need for computer skills, the implementation of the tool is quick and its adoption is just as fast.
Inventory management, maintenance, expense reports, disconnected mode, electronic signature, the range of functionalities is very interesting.

Mobility and Digitisation solution for professionals
Learn more about Kizeo Forms
Ogust
Ogust is a complete management software dedicated to personal service jobs (housekeeping, homeschooling, childcare, etc.), it offers prospect and customer management, quotes, invoicing, online payment, etc. Ogust is a specialized ERP that allows advanced management of intervention planning.
You can choose a general or a tailor-made formula. This tool offers, in particular, the management of intervention schedules with agenda and geolocation, employees and customers portals and human resources management (working time, absences, holidays).

All-in-one management of the personal service provider
Learn more about Ogust
An attractive return on investment
Whatever the size of your company is, you can be competitive. Field service management software, thanks to their practicality and low prices, allow you to be at the same level of the largest structures and to manage your mobile teams masterfully.
Do you still have doubts or think you do not need it? Still, you are a little bit curious? Well, you just have to ask for a free trial! We bet it will not let you down.
We are looking forward to your feedback!
Edited article originally published in September 2019.

Software Recommendations