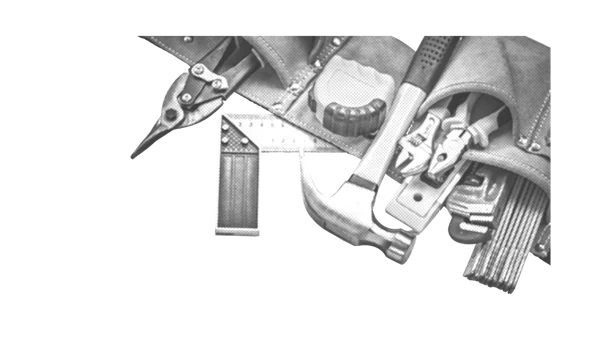 Top 9 Best Basecamp Alternative for Your Team Projects
Project management software has transitioned from a luxury to a necessity. Basecamp, a stalwart in this arena, has long been serving teams worldwide with its array of features to streamline workflows and enhance collaboration.
However, given the diversity of business needs, one size doesn't always fit all. Hence, the quest for Basecamp alternatives. With this in mind, let's look into popular alternatives to Basecamp, comparing features, pricing, and more to help you find your perfect project management match.
Is Basecamp the Right Tool for Your Business? Key Features
Basecamp is a collaborative project management, team communication, and daily task-tracking application. Each project within Basecamp has access to a suite of tools, including to-do lists, message boards, a chat room (Campfire), schedules, automatic check-ins, and a dedicated section for documents and files.
| | |
| --- | --- |
| To-Do Lists | Basecamp prominently features to-do lists. Each list comprises individual tasks for which team members can assume responsibility. These items can also carry due dates, notes, or file attachments, making them a central hub for managing work. |
| Message Boards | Basecamp's message boards are the central hub for all project discussions, effectively replacing complex email threads. Each individual message supports comments, allowing for conversation within the context of the original message. This feature is perfect for making announcements, pitching ideas, or hashing out project details. |
| Campfire | Campfire is a real-time chat tool within each project. It allows for quick, casual conversations within the team without the formality of a message or email. Team members can use Campfire to ask each other questions, share ideas, or engage in informal banter. |
| Schedule | The schedule feature shows all the critical dates for a project. It includes deadlines from to-do lists or manually added events. The schedule can be synced with popular calendar apps like Google Calendar, iCal, or Outlook, ensuring everyone is informed about important dates and deadlines. |
| Automatic Check-Ins | This feature replaces regular status update meetings by periodically asking team members to write up what they've worked on. The responses are then shared with the team, keeping everyone updated on progress without the need for time-consuming meetings. |
| Docs & Files | Basecamp has a dedicated storage area for all project-related documents and files. Team members can link Google Docs or upload files directly. There's also a text document feature within Basecamp for collaborative writing or maintaining project-related notes. |
| Forward to Basecamp | Basecamp allows you to forward client emails directly into a project, capturing and storing the entire conversation in one place. You can respond to the client directly from within Basecamp, and your replies return as standard emails. |
| Hill Charts | An innovative Basecamp feature, Hill Charts visually represents where project pieces stand. To-do lists on the Hill Chart move up and over the hill as work progresses. |
While Basecamp offers a robust set of features, it may not meet the needs of every team or project. Up next, we'll explore popular Basecamp alternatives, highlighting features and capabilities that might better align with your needs.

Why Seek a Basecamp Alternative? Understanding Your Project Management Needs

Basecamp is undoubtedly a powerful project management solution. However, there are plenty of good reasons why some might need to explore alternatives to Basecamp, including:

Feature Limitations
While Basecamp excels in facilitating team communication and task management, it may not encompass all the tools projects require. For instance, Basecamp doesn't offer built-in time tracking. This feature could be critical for teams that must log billing and payroll hours or track how long tasks take.

Customization
Basecamp offers a one-size-fits-all solution, which can be an excellent asset for teams desiring simplicity. However, if you're seeking to accommodate specific workflows or complex projects, you might find Basecamp's lack of customization limiting.
Pricing Structure
Basecamp employs a flat pricing model, which can benefit larger teams. However, paying a flat rate might not be economical for smaller crews or startups. A solution offering per-user pricing or a free tier with limited features might be more appealing for the latter.

Integration Capabilities
While Basecamp integrates with many popular tools like Google Drive and Slack, its integration capabilities might not be sufficient for teams relying heavily on numerous apps for daily operations. If your team uses specialized tools unsupported by Basecamp, you might need a solution offering a broader range of integrations.

Learning Curve
Although Basecamp's design is user-friendly, some might find its unique approach to project management less intuitive. Extra time may be necessary to understand Basecamp's features thoroughly. If quick onboarding is a priority, or if your team prefers a more traditional project management layout, alternatives might be more fitting.

Customer Support
While Basecamp offers email support and a vast library of help articles, it lacks phone or live chat support. If your team prefers immediate or personal interaction when dealing with software issues, consider alternatives offering more responsive support options.

These are just a few reasons you might seek an alternative to Basecamp. It's important to remember that the best project management solution depends on your team's specific needs, working style, and budget. Coming up, we'll outline key criteria to consider when selecting an alternative to Basecamp.
Comparing Top Basecamp Alternatives: Which Fits Your Needs Best?
Each software has its advantages and shortcomings. Which works best will depend on your team's specific needs and working style.

Here's an in-depth comparison of nine popular Basecamp alternatives.
Trello: Turning Projects into Visual Journeys
Trello stands out in the project management landscape with its unique card and board system. This visually appealing and intuitive software is flexible enough to accommodate various project types and team sizes.
Features Comparison
Trello offers features like Agile methodologies and campaign management that Basecamp doesn't. Its customizable dashboard and fields, performance metrics, and real-time updates fill gaps in Basecamp's capabilities. Trello's gamification features bring an engaging twist to task management, and its issue tracking ensures no task is overlooked.
Pricing Comparison
In contrast to Basecamp's flat-rate pricing, Trello's pricing structure is more flexible. It includes a free tier with limited features, making it accessible for small teams or individual users. For access to more advanced features or unlimited Power-Ups, Trello provides paid plans per user.
Workflow and Task Management Comparison
Trello's workflow and task management may appear leaner than Basecamp. However, it is easily expandable through Power-Ups, which add additional functionality, enhancing the software's flexibility.
Team Collaboration and Tracking Comparison
Trello excels in team collaboration and tracking. Cards assigned to team members ensure everyone stays informed about task responsibilities and deadlines.
Integration and App Comparison
Trello's Power-Ups also serve as integration points, connecting Trello with other software tools like Google Drive, Slack, or even Basecamp itself, ensuring a seamless workflow across your team's tool ecosystem.
Asana: Power and Flexibility at Your Fingertips
A project management powerhouse, Asana is renowned for its user-friendly interface, flexibility, and robust features. Its capacity to accommodate various project types and team sizes makes it an appealing choice.
Features Comparison
Asana brings a suite of features, including Agile methodologies and comprehensive budget management and forecasting tools. With campaign analytics, management, and planning features, Asana easily surpasses Basecamp's capabilities. Its customizable dashboards, fields, forms, and reports offer adaptability that Basecamp lacks. Real-time and visual analytics, along with visual workflow management, make Asana a powerful Basecamp alternative.
Pricing Comparison
Asana offers a tiered pricing structure, including a free option for teams with up to 15 members. Its premium tiers, billed per user, unlock advanced features like Timeline, advanced search, and custom fields.
Workflow and Task Management Comparison
Where Asana shines is in its advanced planning and tracking capabilities. The Timeline view provides an interactive Gantt chart for easy project planning and tracking.
Team Collaboration and Tracking Comparison
Asana's task assignment feature, adding custom fields, attachments, and comments to tasks, facilitates detailed task tracking and enhances team communication.
Integration and App Comparison
Asana's Portfolio feature offers a unique high-level view of multiple projects' progress simultaneously, a component not found in Basecamp. This feature aids integration and app comparison, making Asana a standout choice in project management.
ClickUp: Your All-In-One Project Management Companion
ClickUp, an all-in-one project management platform, aims to replace all other productivity tools with its impressive customizability and features. Its adaptability to various workflows and project types makes it an enticing choice.
Features Comparison
ClickUp stands out as a Basecamp alternative by offering features like alerts/escalation, billing & invoicing, and campaign analytics. It shines with its cost-tracking and cost-to-completion tracking capabilities, which are absent in Basecamp. With sales pipeline management, scheduling, and workflow management, ClickUp is a versatile alternative to Basecamp.
Pricing Comparison
ClickUp offers a tiered pricing model, which includes a free tier with limited features and storage, making it accessible for small teams or individual users. The paid plans provide unlimited storage, additional features, and integrations, with pricing per user.
Workflow and Task Management Comparison
ClickUp stands out with its superior customizability and breadth of features. The platform's unique structure and ability to break down tasks into subtasks and checklists ensure detailed task management.
Team Collaboration and Tracking Comparison
With the ability to assign tasks to team members and enrich them with custom fields, attachments, and comments, ClickUp enhances team collaboration and facilitates detailed task tracking.
Integration and App Comparison
ClickUp offers unique features such as built-in time tracking, advanced reporting, and even the ability to embed other apps like Google Docs directly into ClickUp. This functionality, something Basecamp can't match, aids in software integration and comparison, marking ClickUp as a distinctive choice in project management.
Wrike: Customizable Solutions for Dynamic Teams
A feature-rich project management tool, Wrike offers customizable and scalable solutions for various team sizes and industries. Its versatility makes it well-suited for tasks ranging from simple project tracking to complex work management.
Features Comparison
Wrike differentiates itself as a Basecamp alternative with features such as automated scheduling, automatic backup, and intricate tracking of billable & non-billable hours. It excels in campaign management with analytics, planning, scheduling, and tracking tools unavailable in Basecamp. Wrike also offers cost estimating, tracking, and cost-to-completion tracking that makes Wrike a comprehensive Basecamp alternative.
Pricing Comparison
Wrike provides a limited free tier for small teams while its paid plans, billed per user, unlock additional features and storage. This tiered pricing model offers flexibility based on the team's size and needs that Basecamp does not.
Workflow and Task Management Comparison
With its focus on customizable tasks and multiple view options, Wrike offers superior workflow and task management capabilities. The ability to break tasks into subtasks allows for detailed project planning and tracking, enhancing overall workflow management.
Team Collaboration and Tracking Comparison
Wrike fosters team collaboration by enabling the assignment and scheduling of tasks with custom statuses, attachments, and comments. In addition, Wrike supports detailed project tracking through the option to break down tasks into subtasks, features that Basecamp doesn't match.
Integration and App Comparison
Wrike stands out with its robust reporting features, allowing the creation of custom reports and dashboards for in-depth project insights. This feature set, which includes advanced project planning and tracking capabilities, makes Wrike a strong alternative for teams needing detailed analytics, an area where Basecamp has limitations.
monday.com: Visualizing Success One Task at a Time
monday.com is a versatile project management tool renowned for its visually appealing and customizable interface. It's designed to cater to many project types, workflows, and industries and is a formidable alternative to Basecamp.
Features Comparison
monday.com has a robust suite of features. Notably, it includes budgeting tools such as budget management, tracking, and forecasting. It also provides comprehensive campaign management features with analytics, planning, and tracking that Basecamp does not offer. This rich set of features makes monday.com a powerful and versatile alternative to Basecamp.
Pricing Comparison
monday.com utilizes a per-user pricing model spread across four tiers, including a free tier and a free trial of paid plans. This provides flexibility to select the feature set that best aligns with your team's size and needs.
Workflow and Task Management Comparison
The platform's flexibility is its main strength, offering various viewing options for task management, including timelines, Kanbans, and calendars, which enhance workflow and task management, whereas Basecamp doesn't.
Team Collaboration and Tracking Comparison
The task assignment and scheduling features and custom fields aid in collaboration. The customization of board views allows for efficient tracking of project progress.
Integration and App Comparison
monday.com excels in automation and integrations, allowing routine work automation, such as task assignments or status updates, saving valuable team time. Furthermore, its reporting capabilities, providing visual and customizable dashboards, outperform Basecamp.
ProofHub: Streamlined Project Planning and Execution
Looking for a multifaceted project management tool? Proofhub offers a suite of features to streamline project planning, collaboration, and execution. Its simplicity and potent functionalities stand as an effective Basecamp alternative.
Features Comparison
ProofHub makes its mark as a viable alternative with a compelling blend of features. It emphasizes visual tools for workflow management and analytics, offering a task board view and customizable reports that surpass Basecamp. ProofHub's easy billing and invoicing features make it an appealing choice for teams needing to manage finances alongside project tasks.
Pricing Comparison
ProofHub employs a flat-rate pricing model, similar to Basecamp, but with two tiers: Essential and Ultimate Control. These tiers provide access to different feature sets, allowing selection based on your team's size and needs. Notably, ProofHub does not limit the number of users, even on its lower tier.
Workflow and Task Management Comparison
ProofHub offers Gantt charts for visual project timeline tracking and resource management, a feature not present in Basecamp. Additionally, it includes time tracking capabilities, allowing the recording of time spent on tasks.
Team Collaboration and Tracking Comparison
In ProofHub, you can assign tasks and subtasks to team members, set deadlines, and add labels and attachments. The built-in proofing tool furthers this collaborative environment, especially for teams frequently working with design files and documents. Additionally, unlike Basecamp, ProofHub includes Gantt charts and time-tracking capabilities.
Integration and App Comparison
ProofHub integrates with a broad scope of third-party apps. From Google Sheets to Zapier, ProofHub allows for and supports connections with many popular business tools and apps.
Airtable: Where Databases and Spreadsheets Converge
Airtable, a unique project management tool, merges the best attributes of databases and spreadsheets to offer high customization and flexibility. This adaptability makes Airtable a tempting Basecamp alternative, particularly for teams seeking a more personalized project management solution.
Features Comparison
Airtable sets itself apart with an intriguing blend of features and with Agile methodologies in mind. It provides many data-focused features Basecamp doesn't like data import and export, mapping, migration, replication, and visualization. Additionally, Airtable includes time tracking and expense tracking for a comprehensive overview of your project's time and resources.
Pricing Comparison
Airtable sports three per-user pricing models, with paid plans offering advanced features and expanded storage. It also provides a free tier with basic features and storage limitations.
Workflow and Task Management Comparison
Airtable stands out through its powerful views. Users can choose to display records in a grid (resembling a spreadsheet), a Kanban board, a calendar, or a gallery. A Gantt chart view is also available for those on a Pro plan or higher. This visual flexibility provides a significant advantage over Basecamp for teams requiring diverse ways of viewing their projects.
Team Collaboration and Tracking Comparison
Assigning records to team members and setting due dates facilitates team collaboration. The variety of views offered by Airtable help to track project progress and team productivity.
Integration and App Comparison
One of Airtable's strengths is its extensive integration capabilities, including popular tools like Slack, Google Drive, and even Basecamp. This prowess in integration leads to seamless workflows, particularly for teams relying on large suites of tools.
Nifty: Centralized Collaboration and Workflow Automation
An all-in-one project management tool, Nifty centralizes team collaboration, project planning, and workflow automation. Its simplicity and powerful features make it a clear alternative to Basecamp.
Features Comparison
Nifty brings budgeting, forecasting, and cost-to-completion tracking to the table, features Basecamp cannot match. The Email Management and Email-to-Task conversion features fast-track communication, while time and expense tracking ensure resource efficiency. Nifty also embraces modern work dynamics with video chat and conferencing features, something you won't find in Basecamp.
Pricing Comparison
Nifty implements a simple per-user pricing model with plans to accommodate team sizes and needs. Each tier unlocks additional storage and features, providing flexibility and scalability as your team grows. It also offers a basic free plan and a free trial.
Workflow and Task Management Comparison
A standout feature of Nifty is its Milestones module. These high-level objectives assist teams in tracking progress toward key project goals. Visualizing the impact of task completion on overall project progress is enabled when linked to Milestones. This feature, not found in Basecamp, can be transformative for teams requiring more strategic project planning.
Team Collaboration and Tracking Comparison
With assignable tasks and a built-in document collaboration tool, Nifty makes it easier for teams to collaborate on text documents or spreadsheets without leaving the platform. This collaborative feature enhances productivity and facilitates seamless tracking of tasks and project progress.
Integration and App Comparison
With over 2000 available integrations, Nifty's capabilities overshadow Basecamp. Pairing Nifty with other tools can significantly enhance team productivity and create a more seamless workflow.
Flow: Balancing Simplicity and Functionality for Project Management
Flow, a project management tool combining simplicity with functionality, offers a credible alternative to Basecamp. It's an excellent choice for teams seeking a balance of user-friendliness and comprehensive features.
Features Comparison
Flow's strengths as a Basecamp alternative lies in its Agile methodologies, email-to-task conversion, and precise time and expense tracking. These features provide a comprehensive solution for modern project management needs that Basecamp leaves out. Flow's workflow management provides an edge for teams seeking more flexibility and streamlined workflows.
Pricing Comparison
Flow's pricing model operates on a per-user format. Its tiered pricing structure, however, offers various options to accommodate different team sizes and needs, including a free version. A free trial is also available.
Workflow and Task Management Comparison
Flow stands out with its intuitive and visually appealing interface. Tasks are viewable in multiple formats, including lists, Kanban boards, and a calendar view. For teams needing to visualize their project timelines in a Gantt chart format, Flow offers a Timeline view, a feature absent in Basecamp.
Team Collaboration and Tracking Comparison
Flow prioritizes team communication, offering built-in chat functionality that allows team members to discuss tasks or projects without leaving the platform. This feature enhances team collaboration and makes tracking project progress efficient.
Integration and App Comparison
With a Pro plan, you can easily connect Flow with 1000+ apps using Zapier automation. These include apps like Salesforce, Evernote, Google Forms, and many others.
How to Select the Best Basecamp Alternative? Check This List of 6 Features
Before we dive into the alternatives, it's essential to understand what features you absolutely need. Consider these key elements:
| | |
| --- | --- |
| Task Management | Look for software that provides comprehensive task management features. These should include creating tasks, assigning them to team members, setting deadlines, and monitoring progress. Features like Gantt charts can visually represent task timelines and dependencies, which is especially helpful for complex projects. |
| Communication Tools | A good project management tool should offer robust communication features. This could include message boards, chat rooms, and task comment sections. |
| Integration Capabilities | Integration with other software your team uses is crucial. This could include calendar apps, file storage services, or email systems. Strong integration capabilities streamline workflows and prevent constant switching between platforms. |
| Pricing Flexibility | Consider whether the software offers a pricing structure that suits your business. This could mean a more flexible pricing model than Basecamp's flat-rate pricing or the availability of a free version or trial period. |
| User-Friendly Interface | A user-friendly interface is crucial to ensure your team's adoption of the software. Look for solutions that are easy to learn and navigate. |
| Specific Needs | Last but not least, consider your particular needs. If you require advanced reporting features or built-in time tracking, confirm that your chosen software provides these. |
Final Take: Choosing Your Basecamp Alternative Wisely
The rich and varied project management landscape offers many robust alternatives to Basecamp. Each platform brings unique strengths to the table, catering to different-sized teams, industries, and project management needs.
While Basecamp offers an outstanding balance of simplicity and functionality, its one-size-fits-all approach can't suit every team or project. The need for Gantt charts, advanced reporting, built-in chat functionality, or database-like flexibility may lead you to consider other options.
Ultimately, the best project management tool for your team will depend on your specific requirements, workflows, and budget. We encourage you to explore these alternatives and use free trials before selecting the tool that best aligns with your team's work style.
Best tools for you