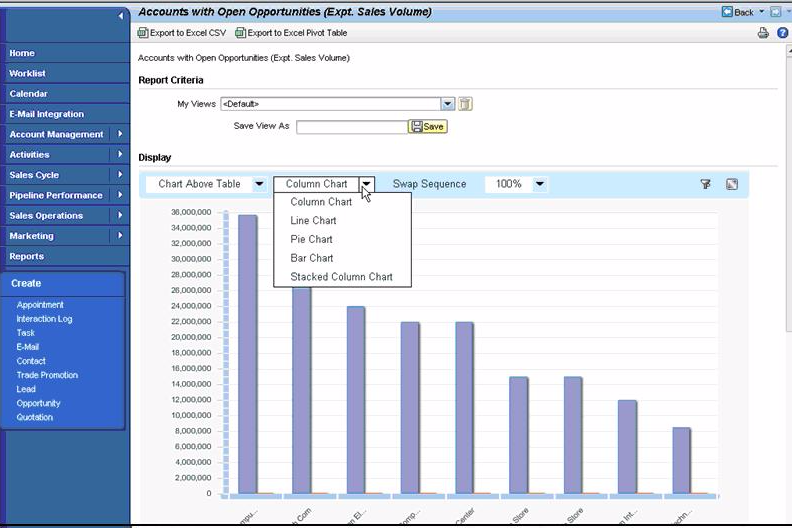 SAP CRM
Presentation of SAP CRM
Supercharge sales with SAP CRM
SAP's CRM application is popular with users and receives an average rating of 3.5 / 5. The price of this product is available upon request. SAP, the publisher of this application, is based in the United States and is one of the leading professional software vendors.
What makes this solution special?
It is no longer necessary to carry out updates thanks to the SaaS nature of the application. The manufacturer manages the associated tasks for you. The flexibility of Software as a Service is an undeniable quality and SAP CRM can therefore be used with Windows, Linux or Mac without any problems.
Some of its features include:
Lead scoring
Lead management
Contact and customer segmentation
SAP CRM software is one of the most complete on the market. SAP securely manages your data and SaaS storage.