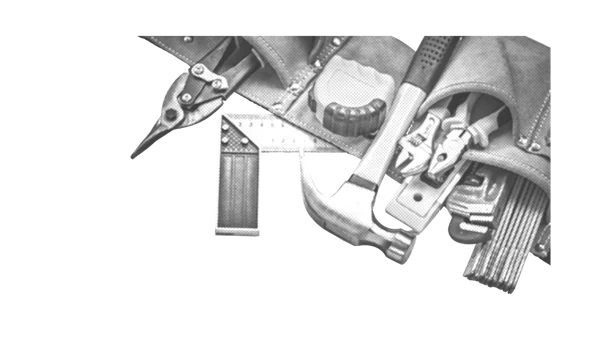 What Online Accounting system Should I Pick For My Business?
These days when businesses want to get their books in order, they usually look for an online method, rather than hiring an actual accounting firm. So, what is the best online accounting system out there for your business, and how do you choose?
Most of the accounting software programs out there aren't free, but compared to a traditional accounting firm they're much less expensive. So what kind of prices should you expect to pay?
Whether you have just a couple of employees, or you're a manager at a small or medium sized business, take a look at our comparison of the best accounting software programs. Also take advantage of our tips in order to find the best software out there.
Pricing Breakdown
Online accounting software programs differ in price depending on the features they have. There are also different billing methods such as:
A license fee, sometimes based on the number of users, although this gives you unlimited access it might end up costing you a lot, depending on the size of your business. If you have 10+ employees, who all need access to the software, expect to pay upwards of $1200.
The other, more common billing method is a subscription, which might seem cheaper in the short term, but again depending on the size of your business, might cost you around the same as a licence in the long term. For most of the software programs listed, subscriptions are relatively affordable, starting from $12.50-56 for a company with 1-4 employees.
Free Software Programs
Although there are many free accounting software programs out there, a lot of them are limited in their functionality, for obvious reasons. In this article we included what we believe to be the best free accounting software programs out there, which provide top quality features.
Why Choose an Online Accounting System?
Advantages:
Competitive pricing- thanks to the internet there's so much more competition when it comes to online accounting software, most programs offer prices that are far lower than actual physical accountant, and you'll save money on transportation to meetings
Constant Updates- other than the support service that you get with most programs, you also get access to your customer space, where you can track the changes in your activity and financial situation.
Tasks Simplified- most software programs now have multiple integrations with third-party applications that allows you to centralize all of the accounting in one place. For example, most programs allow you to connect your bank.
Disadvantages:
Different businesses need different things, therefore a software program made for a wide swath of companies may not correspond perfectly to the needs of a particular business. Before deciding on a software, you should know exactly what you need and also do some research on the options available and how they match your needs.
Make sure all employees that use the software know how to use it and have a good grasp and knowledge of everything digital
How to Choose the Best Online Accounting Software Program- Some Things to Think About
What kind of a business are you? Are you a small or mid sized business? You'll need a program specifically made for you and your needs.
You should take into account the amount of tailored support you need to implement the accounting software, if you need advice on tax, health benefits and legal
Your expectations on the type of service, if there's the possibility to integrate your existing accountant or if there's one included in the program
Your budget- how much you're willing/can afford to pay for accounting software.
Comparison of the Best Online Accounting Software Programs
Quickbooks- The World's Leading Accounting Software for Small Businesses
Quickbooks is an online accounting software designed for small businesses, which has led it to become the "most trusted among small businesses". Quickbooks allows you to do anything from tracking your income and expenses, with automatically generated cash flow reports, to e-commerce features that allow you to easily track and fulfill online orders.
Quickbooks is a very well rounded accounting solution for your business, it not only takes care of the most important parts of your professional activity, but it also takes care of things like your employees, including their payroll, 401K, health benefits and it even has a personal HR advisor.
Quickbooks also integrates with vital third party applications that are essential to your business, including payment applications like Paypal, Square and Shopify, to name a few. It also connects with other accounting software programs like SOS inventory and Fathom. Quickbooks also can integrate with other non-accounting related software programs such as CRM, project management and other programs such as Method, Housecall Pro, BigTime, Gusto, Ecommerce Sync and Buildertrend.
Here's a, mostly, comprehensive of Quickbooks' features:
Tracking income
Taking payments
Invoicing
Estimates
Business Bank Account
Business funding
Manage and Pay Bills
Expenses
Sales Tax
Cash Flow Planning
Project Profitability
Reporting
Tag Transactions
Inventory
Mileage Tracking
E-commerce
Time tracking
Receipt Capture
Auto Payroll
1099 e-file and Pay
Direct deposit
Tax penalty protection
Contractors
401K Plans
Health Benefits for your team
Personal HR Advisor
Workers' comp administration
What We Like
What we like at Quickbooks is that, one it's the most used software program among small businesses in the US, over 29 million small businesses use it as their main accounting software, because it has such a rich offering of features. It's been around since 1998, and it's relevance has not changed since because of its ability to adapt to the needs of businesses, and also to new accounting challenges.
Xero- A Modern and Easy-to-Use Accounting Platform for Small Businesses
Xero is an online accounting software program specifically designed for medium to large sized businesses, to fulfill all their accounting needs. Not only do they have a regular desktop version, but also an app that lets you control and monitor all financial processes in an easy-to-use platform, from wherever you are.
As mentioned before, Xero was created with the needs of small and medium sized businesses in mind. Managers and employees can easily rid themselves of tedious and time consuming tasks such as manual invoices, purchase orders, expense reports and much more. Another feature, only available in the US and Australia, is outsourced payroll management.
What We Like
What we like about Xero is that it's specifically designed for medium to large sized businesses, unlike the other programs in this article. Another feature which other programs don't have and what we really like is that Xero allows unlimited users for every subscription plan.
Freeagent- Accounting Software Simplified
Freeagent is a British online accounting software program used by more than 60,000 companies. It allows you to gather and analyze all the most essential accounting data, including cashflow, live profit and loss, invoices and more. In addition to that, it also has other features such as the ability to send professional estimates, even in multiple currencies, to customers in minutes, send invoices with direct integration with payment apps like Paypal, GoCardless and Stripe, track your expenses by snapping a picture of receipts, manage and even monitor the profitability of projects, link bank accounts and much more.
What We Like
What we like about Freeagent is the multiple built-in integrations it has, especially with British banks, besides that it's a good, all around well built bookkeeping system.
Wave Accounting/Wave Apps- The User Friendly Accounting Software
Wave Accounting is a unique and widely used program that distinguishes itself by its features and pricing. Wave has features in three main areas: accounting, invoicing and payments. With accounting, you can track and manage key data such as income and expenses, bill and invoice reminders, profit/loss, sales tax, cash flow and comparative reports and much more. With invoicing you can send invoices in any currency, send estimates and turn them into invoices upon approval, and accept credit cards to get paid automatically.
Both the accounting and invoicing portions of the software are free to use, but the online payment system is based on a pay-per-use system, 1.4% + 0.25€ per transaction for European issued cards excluding VAT, and 2.9% + 0.25€ per transaction for non-European issued cards excluding VAT.
What We Like
What we like about Wave Accounting is the pricing, it's a good option for small businesses or freelancers looking for a cost efficient accounting solution instead of a big, and sometimes, expensive system like Quickbooks
Zoho Books- Intuitive Cloud Accounting Software
Zoho Books is an intuitive accounting software designed for businesses to stay on top of and manage their finances and cash flows.
Zoho Books also allows you to track and reconcile accounts and bank transactions, and a lot more. You can also work with your accountant in real time on Zoho Books as well.
Here's a more comprehensive list of all that Zoho Books has to offer:
Billing: Create custom invoices and get paid faster with online payment options.
Quotes: Create professional quotes and convert them into invoices in one click.
Customer portal: Empower your customers to see all transactions in one place.
Expense Management: Store and organize receipts to track where money is going.
Bank reconciliation: Categorize and reconcile your accounts with ease.
Project management: Keep track of every billable minute.
Inventory: Monitor inventory levels to identify fast-moving items and keep them well-stocked.
Sales Orders: Submit order orders and confirm each sale before shipping products to customers.
Purchase orders: Communicate your requirements clearly to suppliers.
Tax: Keep track of your tax liability and keep your tax season ready at all times.
Online Payments: Accept simple, fast and secure online payments from customers.
Reports: Schedule reports and obtain the necessary data to optimize your business in real-time.
Automation: Save time by automating workflows and focus on growing your business.
Document management: Streamline and store all documents in one place and attach them to transactions.
Mobile: Work on the go using the mobile app for iOS, Android and Windows.
What We Like
What we like about Zoho Books, is the comprehensiveness of the system, the amount of features is similar to the scale of Quickbooks. Similarly, some users have reported an easier user experience than Quickbooks.
Odoo Accounting- Accounting Suite of the Most Complete ERP Modular on the Market
Odoo Accounting, which is only one part of the entire Odoo suite, is a comprehensive accounting software tool perfect for any type and size of business. Odoo is an all-in-one financial solution that allows you to manage everything from a single app, including: bank synchronization, synchronize with one of 24,000 banks to make it easier to link a payment with a statement, you can upload statements to complete the reconciliation process and list view, which gives you a better view on document statuses and next activities.
Odoo also automates critical parts of the accounting process, such as making invoice drafts based on sales orders. Odoo's integrated payment management system is also extremely helpful, allowing you to enable automatic transfers, catch any batch payment error, automatically remind customers of payment with automatic email reminders and much more.
Odoo is also used by big companies like IBM, Auchan, Sodexo and others.
What We Like
Although Odoo Accounting isn't the most comprehensive accounting system, it does what it does well, it allows users to get a good global understanding of the state of their businesses.

Accounting Suite of the most complete ERP on the market
Learn more about Odoo Accounting
Tipalti- Accounts Payable Software
Tipalti, unlike most of the previous programs, is a dedicated accounts payable software program, designed to be the world's only end-to-end Accounts Payable solution. Eliminating 80% of the workload spent managing the entire global supplier payment operations.
Tipalti's cloud system's features include:
supplier onboarding
tax compliance
invoice processing
payment method
currency selection
cross border remittance
supplier payment status communications
payment reconciliation
ERP integration
tax filing preparation reporting
What We Like
Tipalti is unique among the other programs we listed because it's the only dedicated accounts payable software on this list, and that's what we specifically like about it. It dramatically reduces manual work on things like taxes and other regulatory financial tasks.
Zipbooks- Software Designed to Make You Smarter
Zipbooks is a software designed for contractors and small businesses, it's also the only free accounting software with built-in credit card auto billing. Their app offers an easy, clean and modern experience which allows you to work on any device, and unlike other free softwares Zipbooks never sells your data or sends you partner emails.
Zipbooks is most known for:
Managing invoices and bills- with smart reminders and payment via PayPal or payment cards
Conducting bank reconciliation- with direct connection to your bank accounts
Getting useful insights- into how you're doing compared to competitors in the same sector
What We Like
Even though Zipbooks isn't the industry leader, it does what it does very well, small business users have reported an excellent user experience. There are multiple subscription plans that let you save money on a good software program, it also does task, time and project planning very well.
Sage Cloud50 Accounting- Take Control of Your Accounting
Sage Cloud50 is a solution for many types of businesses, due to the wide range of products Sage offers.
Like many of the other software programs listed in this article, Sage allows you to save time working on tedious tasks, thanks to its various programs such as its invoice and order processing program, merchandise management program and financial accounting management system. These three programs give you access to features such as:
Invoice Management
Creation of balance sheets and reports
Financial management- accounts receivables, purchase orders, accounts payable, expenditure tracking
Inventory management
What We Like
Sage Cloud50 is trusted by many small to medium sized businesses for most of their accounting needs, and that's what we like about it. Even though it might be one of the more expensive accounting systems on this list, the amount of features included in it make up for it.
Now that you've seen all the software programs, and what they're all about, which one are you going to pick?
Best tools for you