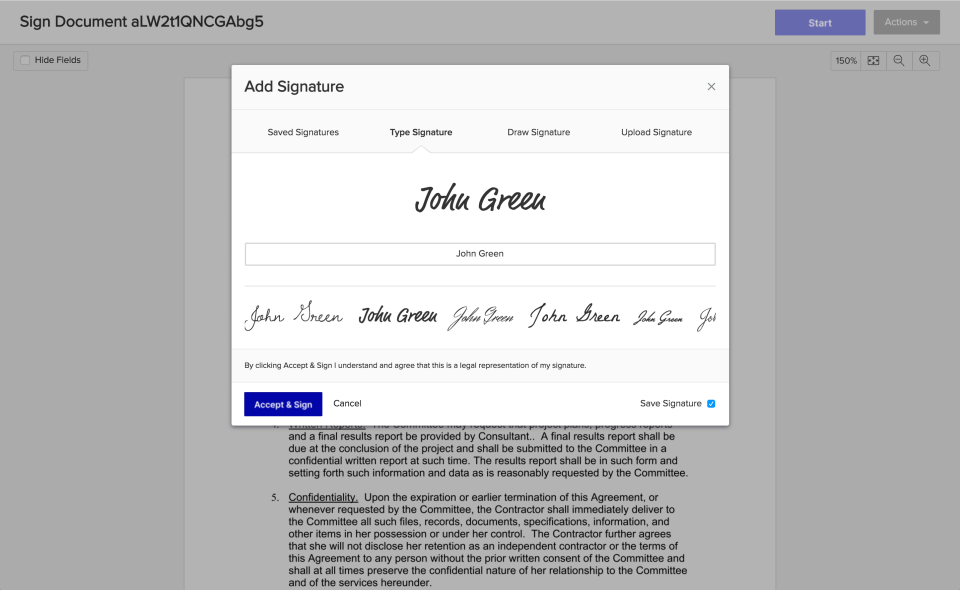 eversign
Presentation of eversign
A powerful electronic signature
eversign is a solution that allows you to approve and sign documents online in complete security. From individuals to small and medium-sized businesses to large companies, eversign is there to assist in securing paperwork and getting contracts done more quickly. The solution offers many features, including the ability to store documents in the eversign account securely while setting up automatic expiration dates.
The idea behind eversign is helping both small and large businesses make the digital leap while guiding them every step of the way. We truly understand that a great deal of companies hesitate when it comes to managing and processing sensitive data such as contracts and business agreements in the cloud which is why we dedicated ourselves to building a highly secure and well monitored e-Signature platform that is ahead of its time in terms of functionality, while remaining affordable.
A Complete and Integrated Solution to Meet the Needs of Your Company
The solution is also included with a PDF document editor that allows you to add options or drop-down menus directly into the solution or to attach files directly into the document. It is also possible to have customers, partners or subcontractors sign documents on a tablet, PC or mobile device which saves time and efficiency. eversign allows you to integrate up to 25 team members into any company configured to the account.
In addition, the eversign interface has been optimized for any type of device, whether it is a PC, tablet or mobile device. The solution offers automatic electronic signature management directly from the application using the full REST API.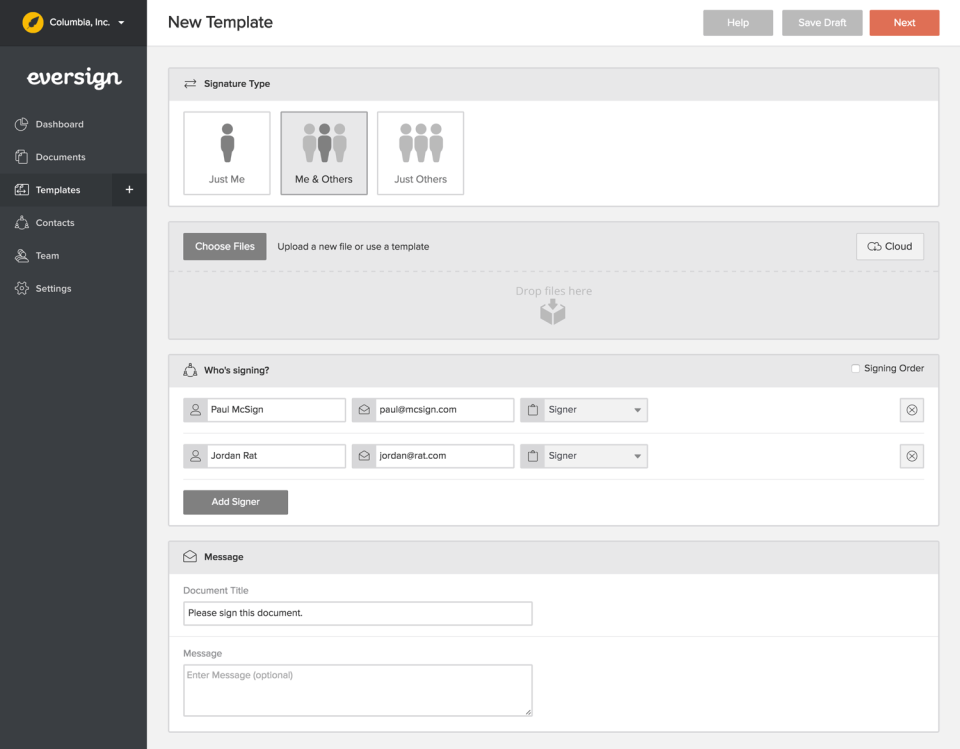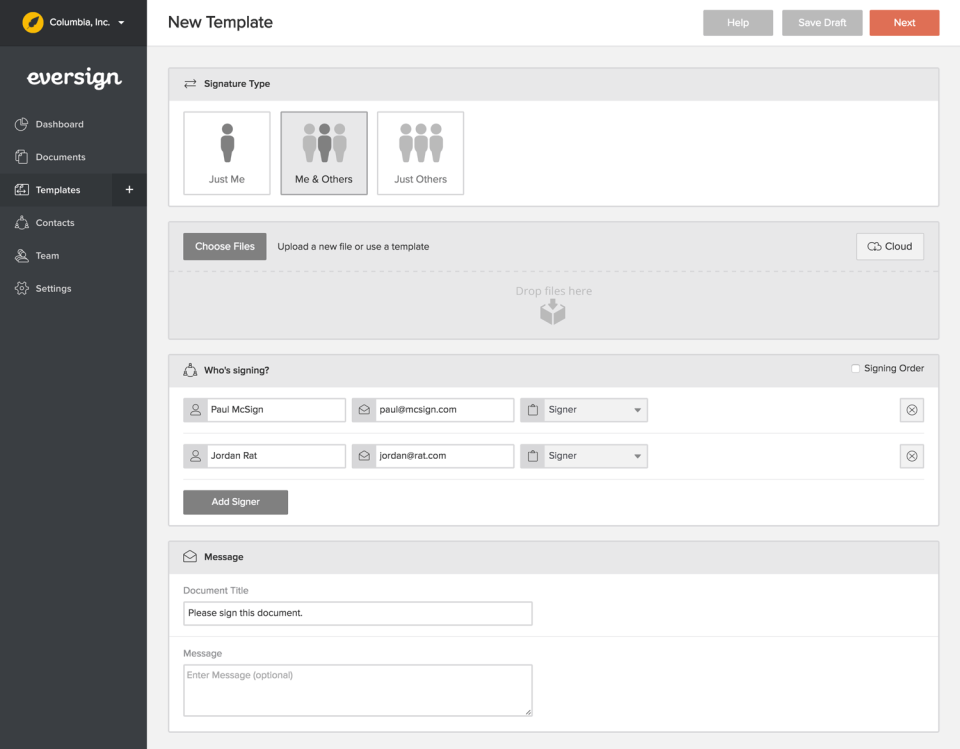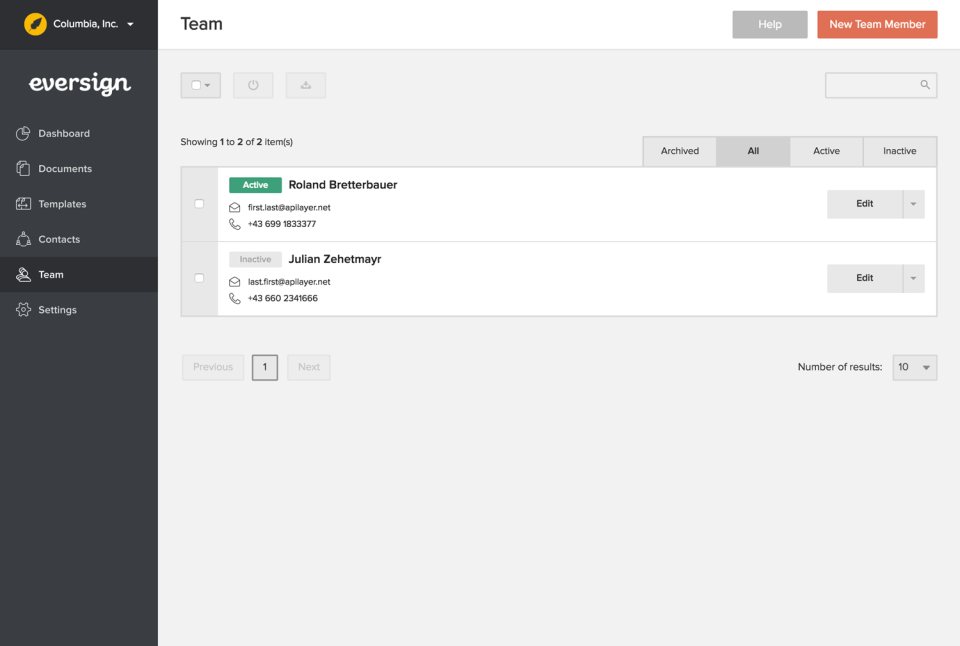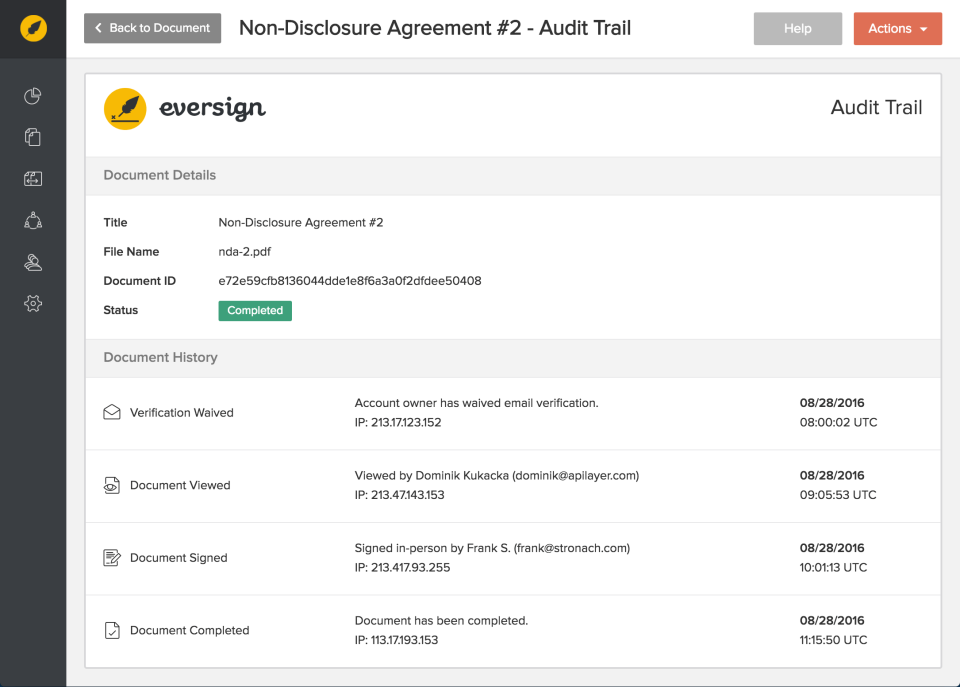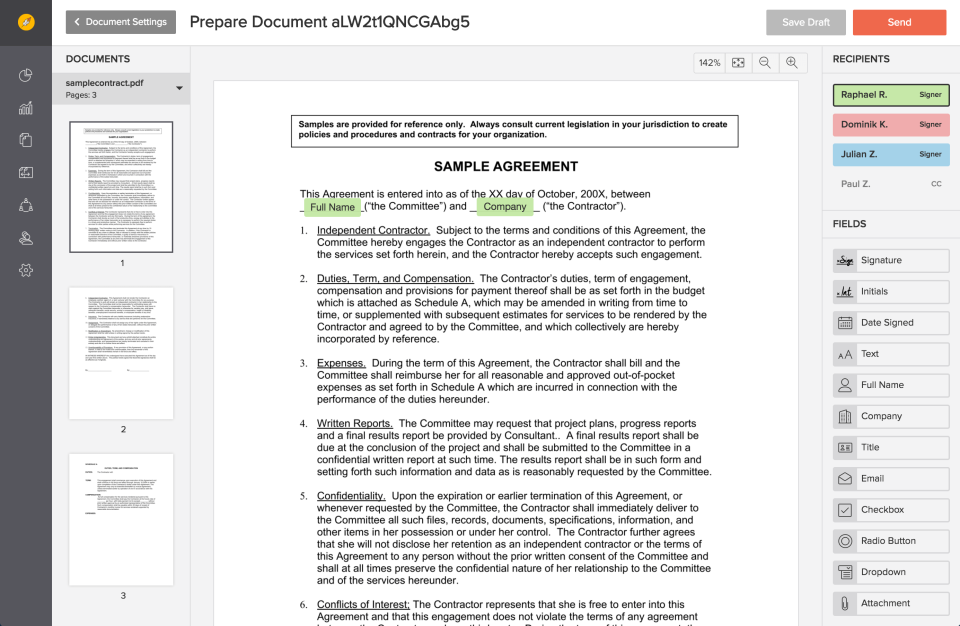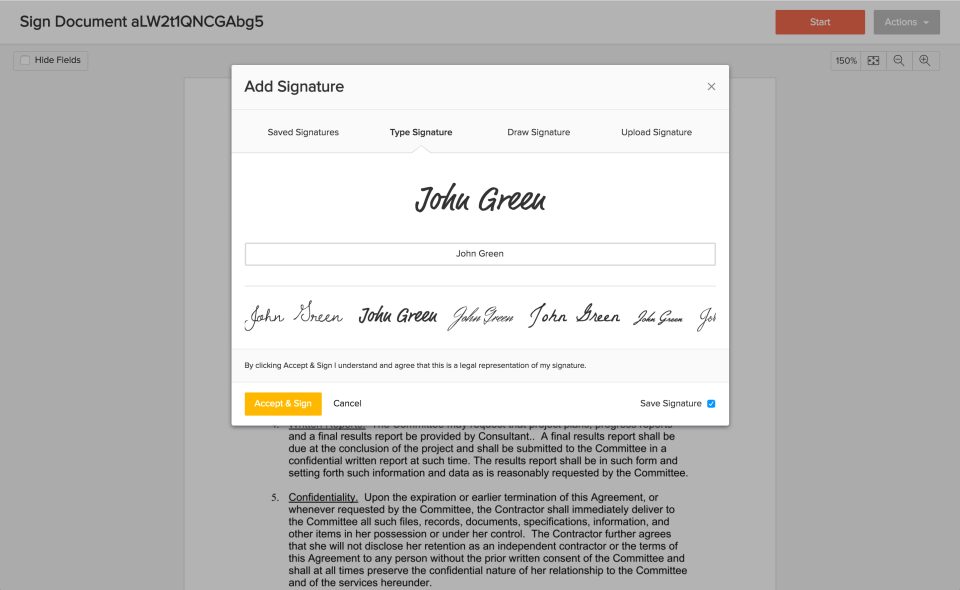 Prices and features of eversign
Security & Confidentiality
Secure Sockets Layer (SSL)
Customer reviews about eversign (0)
No reviews, be the first to submit yours.